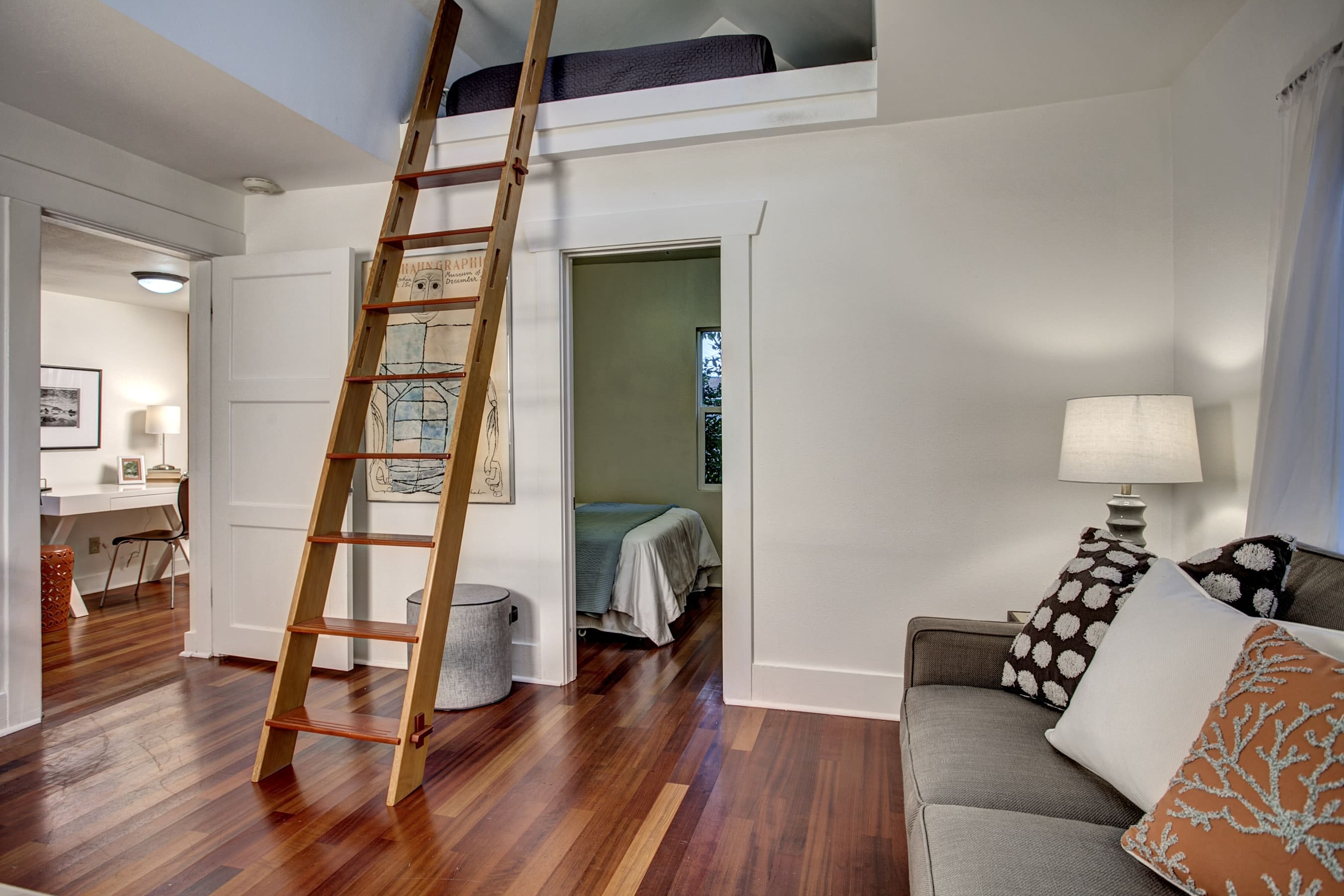 Divas announce stunning Ballard cottage.
7348 Mary Avenue NW
$319,950
You've see the Tiny, the documentary about simple living in a "tiny house," right? No? Well, you should. When you are appropriately inspired to simplify, be inspired by beautiful and space saving design concepts, and embracing the idea of "less is more," come check out this adorable cottage! Actually, come check this out either way.
This 580 square foot cottage has packed in so much living in a small space. The living room is sun-splashed from the skylights in vaulted ceilings, a snug sleeping loft is complete with a ladder made from reclaimed Douglas fir and cherry wood from Vashon Island, the cook's kitchen with stainless steel appliances and new subway tile make this cutie a stunner. The Victory Garden, shared chicken coop system and shed for additional garden storage make this property a must have for any couple or small family. This is truly a unique Diva Dwelling.
Ballard is one of the most popular neighborhoods in Seattle and so much of the Ballard goodness is within a few blocks. Here are a few of our faves:
Delancy: professional blogger and author Molly Wizenberg and her hubs opened this spot on pizza parlor with an eye for design.
Honore Artisan Bakery: known for their croissants, this is a perfect bakery find tucked away in a neighborhood setting.
Waterwheel Lounge: cheap food, drinks, trivia, karaoke…this is your neighborhood dive.
Want more info on Tiny Houses? Check out our list of fav Tiny House Blogs:
Vagavond – The Itty Bitty House Company