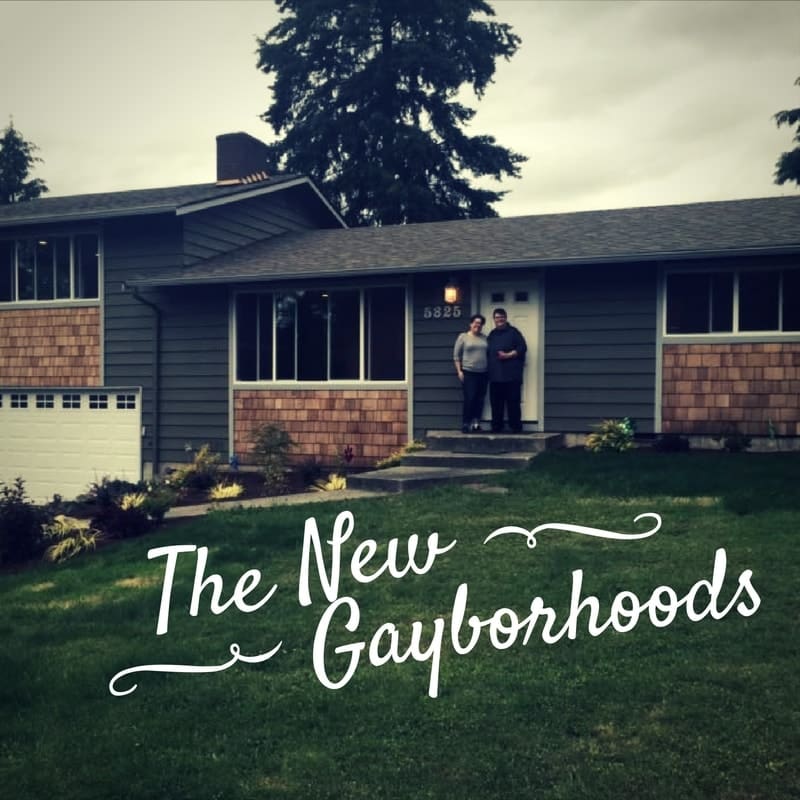 My fiancée Shawna and I have always been city people at heart. For 18+ years, I've moved through the city of Seattle… first in Queen Anne, then Capitol Hill, then West Seattle. All fine gayborhoods!  I've felt comfortable in my city – in love with my city and all of its fabulous nooks and crannies. But our needs changed!  We were craving a house, a deck and a little more quiet. So, we did some soul searching while we did our house hunting and found out that – Yes!  We could indeed be Gays in the Burbs!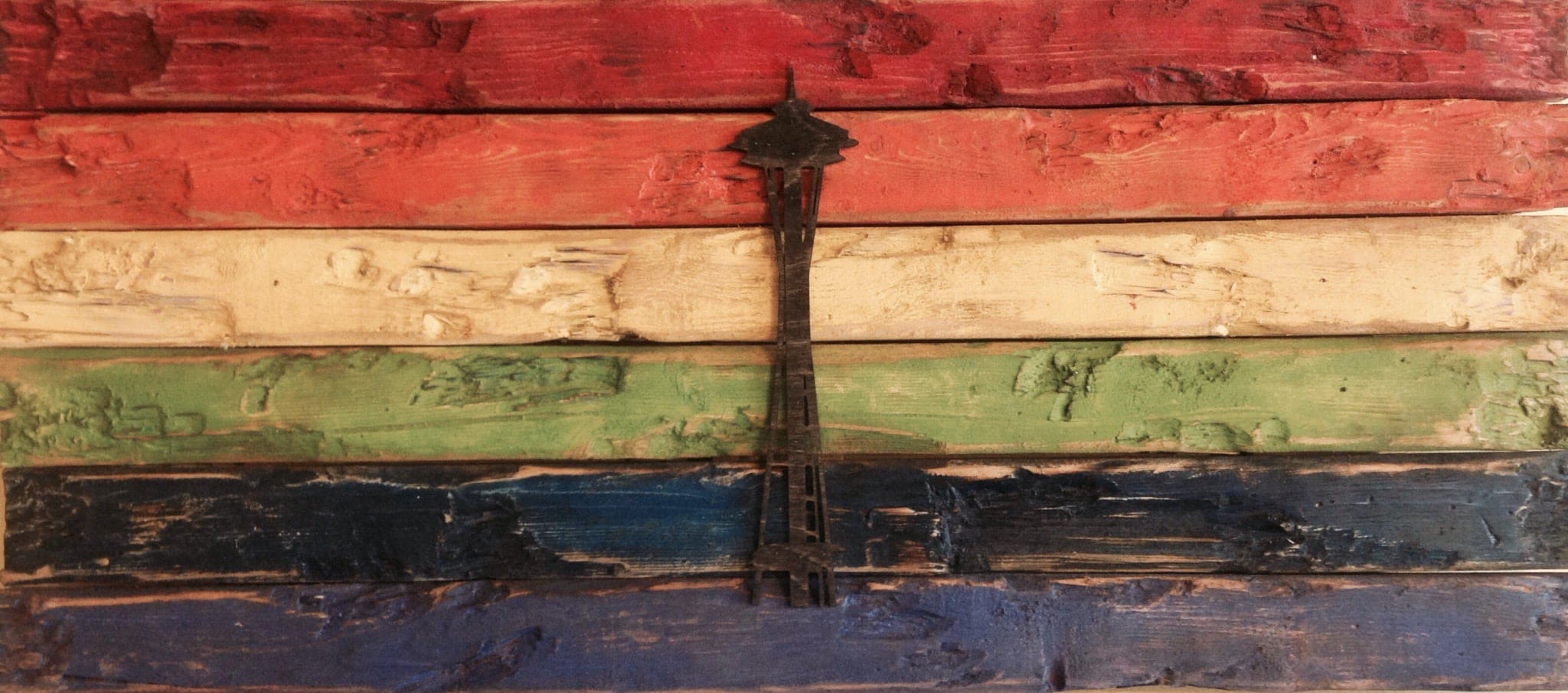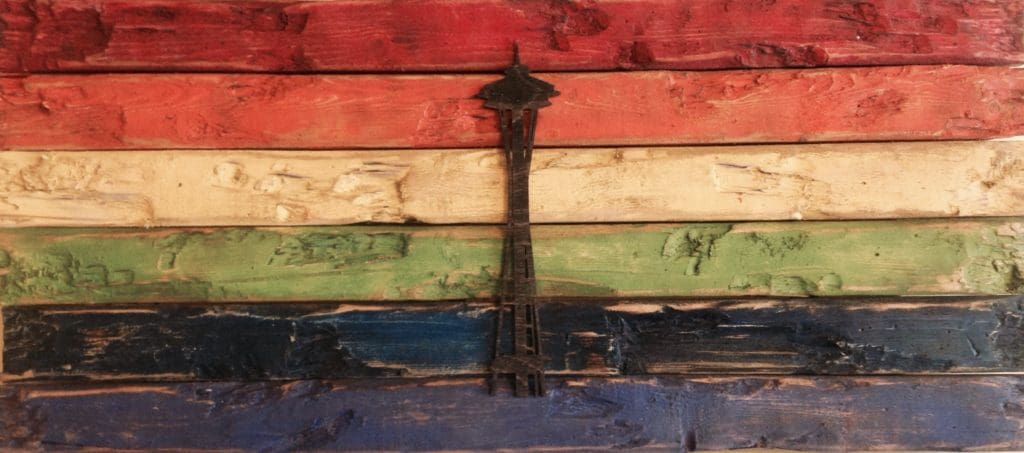 There are tons of neighborhoods that seem to be poised to embrace our gay community as we expand outward and become gayborhoods. In our first three months in the burbs, I'm finding myself pleasantly surprised at the variety of options and festivities there are outside of the city limits.  There are drag shows, trendy restaurants, tea dances!  Here are some of the New Gayborhoods to take a look at while you're looking for your new home.
Burien
Burien has quietly become fabulous.  Tucked away in the south end, you'll find tons of reasonably priced, fantastic homes.  There's a huge transit center and it only takes about 10 minutes to drive downtown via the 509.
Take a peek at these great local businesses on your visit:
Great Mexican Food at La Costa.  This place has been in business for 30+ years- it's a neighborhood staple and one of my faves!
Delicious everything at the Tin Room Bar.  The Tin Room is a great example of the growth of new businesses in downtown Burien- there are so many options to choose from- take a stroll on SW 152nd and you'll see what I mean.
Bremerton
While you're in the south end, you might as well take a scenic detour to Bremerton.  Just an hour ferry ride to downtown Seattle- I've been told that this is a quite hotspot for suburban gays – full of pockets of bears, affordable homes, and great scenery.
If you're looking for some sparkles, you might want to check out Cucci's Cake Batter– once a month at Papas Eats Treats and Spirits. Or you can go to the weekly Rock the Dock festival and enjoy the Prince Tribute while you admire the views.
It's also a great jumping off spot for all sorts of beautiful day drives to Port Orchard, Poulsbo, Bainbridge or Gig Harbor.  They even have their own Pride Festival for this side of the water.  Check out their Facebook page for notice of year-round events.
Edmonds
I keep hearing that my fellow gays have moved to Edmonds. I guess the secret is out!  This community boasts a strong downtown area with tons of restaurants, a great farmer's market on the weekends and festivals galore.   You can also hop on the ferry to get over to the peninsula – or run up to Mukilteo and take the ferry to Whidbey Island.
We were concerned about proximity to amazing food when we moved – but we were proven wrong!  Check out the wine and cheese selection at the Cheesemonger's Table or feel like you never left downtown Seattle when you're seated at Salt and Iron.
Some of you are more outdoorsy than I am- so I'll point out the amazing underwater park (I'll be watching the sunset on land while you dive….).    I have also heard some rumors about a gay beach in this same area- but I'll leave that googling to you.
Because EVERYONE loves a parade- I'll say they have a fabulous one on the 4th of July….
And they even have a great performing arts center. Rita Moreno will be there in October – or you can go to their film series all year long.
Mountlake Terrace!
Edmond's sassy sister on the other side of I-5 has its own scene going on.   The features are a little more spread out – but they are there… Behind a tree! Or tucked into yon meadow…..
If you like the Big Picture or Central Cinema in Seattle- you're going to love Cinnebarre.  It's a swanky place to grab dinner and a movie in style.
If you just need some fabulous beer, burger and salads bigger than your head- the Diamond Knot Brewpub is way more than I expected.    It also has a sister pub by the Mukilteo Ferry landing.  And a plus- it's next to a swanky meat market and a specialty Pie store.
One general note…. There is Drag everywhere – I bet even DonnaTella Howe would approve! I'm so delighted to discover that there are many amazing organizations and performers out in the suburbs. We are still gathering details – but are thrilled!
I can safely say that our Suburban adventure has just begun… and if we've found all of these things in 3 months- imagine what else there is to discover outside of the city. In the meantime, we will enjoy our house, our yard and our lovely, welcoming neighbors- who keep bringing us zucchini bread and fresh tomatoes from their garden……. Ahhhhh!