It's hard to believe that it's the end of June already. Many Seattle neighborhoods become hubs of activity in summer because of an abundance of retail and restaurants. Westlake is different. It's scenic and historic features set it apart in beautiful, even funny ways.
Here are five things to see and do in Westlake this weekend. We're so sure that you'll fall in love with this neighborhood that you'll not want to miss our open house, too!
Walk Part of the Cheshiahud Lake Union Loop
The Cheshiahud Lake Union Loop goes around the perimeter of Lake Union. Through Westlake, across the Fremon bridge, through Gasworks Park, and across the University Bridge, through Eastlake back to the southern end of Lake Union. The Westlake portion is by far the smoothest for pedestrians. With devoted walkways sheltered from the main roads by parking lots and greenery.
From Lake Union Park to Fremont Bridge it's about 1.7 miles. For the last bit, you can take the smooth paved path by Westlake Ave. Or meander through the grass, gravel, and old railroad tracks on the lower path. There is even a small terraced park that leads down to the water beneath the soaring columns of Aurora Bridge. It's quite a scenic juxtaposition: The low-lying Fremont Bridge (the most frequently opened drawbridge in the country) and the massive Aurora Bridge, towering more than 160 ft overhead at the waterline.
You'll pass picturesque docks with houseboats, including the one from Sleepless in Seattle. (You can't really see it from the street, but that didn't stop tourists from trying for years.)
Get Lessons in Seattle History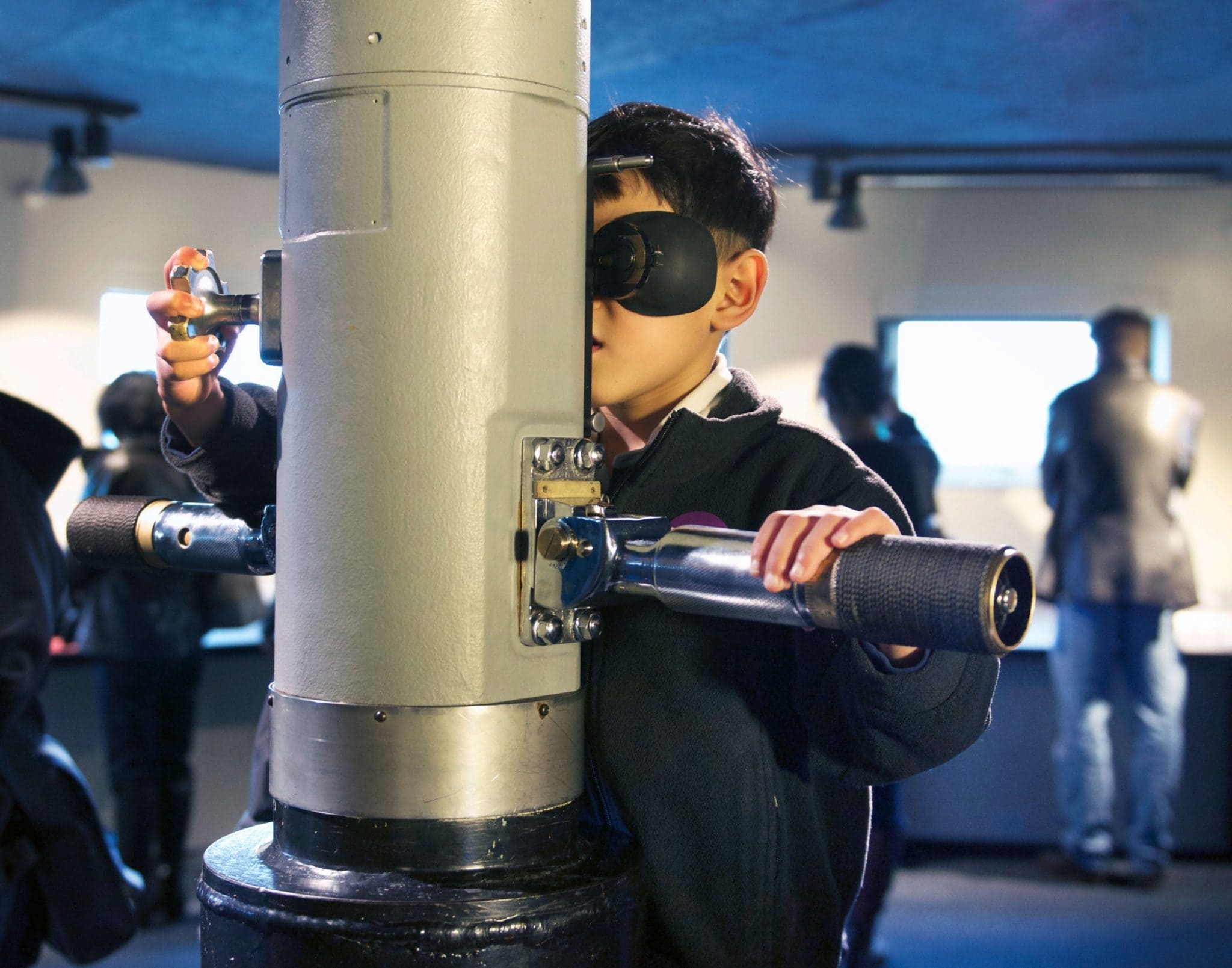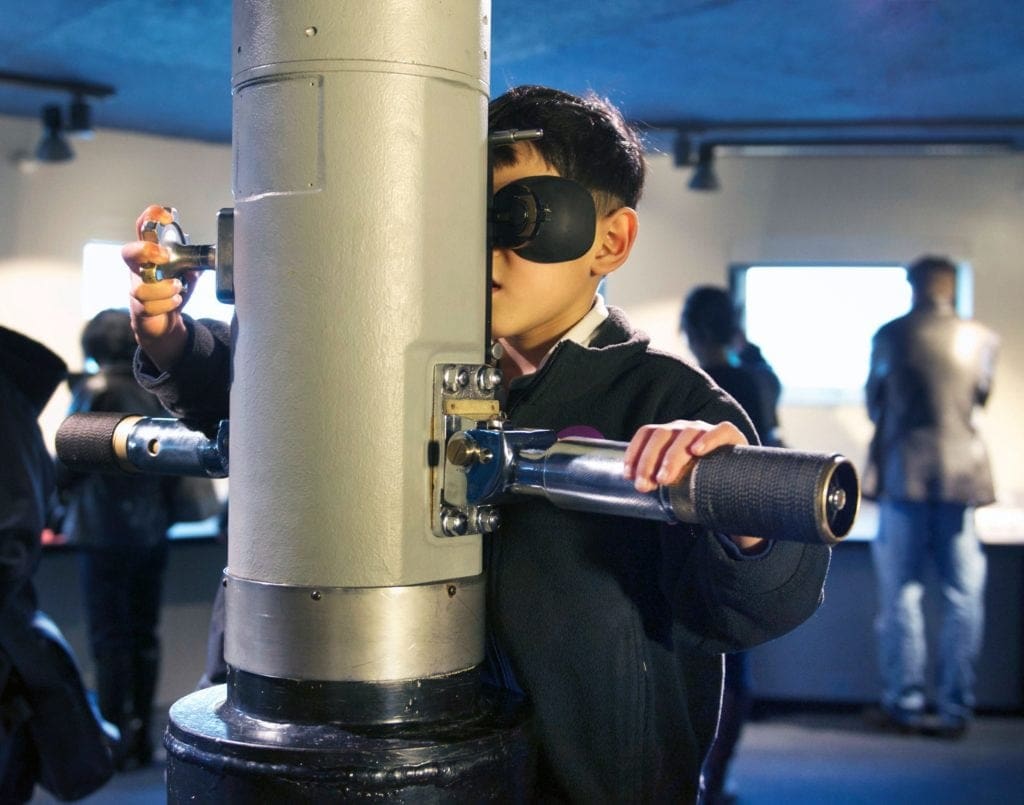 Those remnants of railroad tracks on the north end of the trail are all that remains of a line that once ran alongside Lake Union. Too many derailments eventually got it shut down, but not before contributing heavily to the major pollution of Lake Union, along with the marine industry and Gasworks across the lake.
These are just some of the tidbits of Seattle you'll get from plaques and markers along the path. Fortunately, the lake is much cleaner than it was (though it's still not the cleanest water in the world, to say the least).
If you want more thorough, citywide lessons, stop into the Museum of History and Industry in Lake Union Park. It's most recent exhibition of photography from the jazz era just ended, but its permanent exhibits of early Seattle (including the Great Seattle Fire) are always fun. On top of that, it has a great little cafe with sweeping views in case you need a pick-me-up.
Indulge In Some Maritime Nostalgia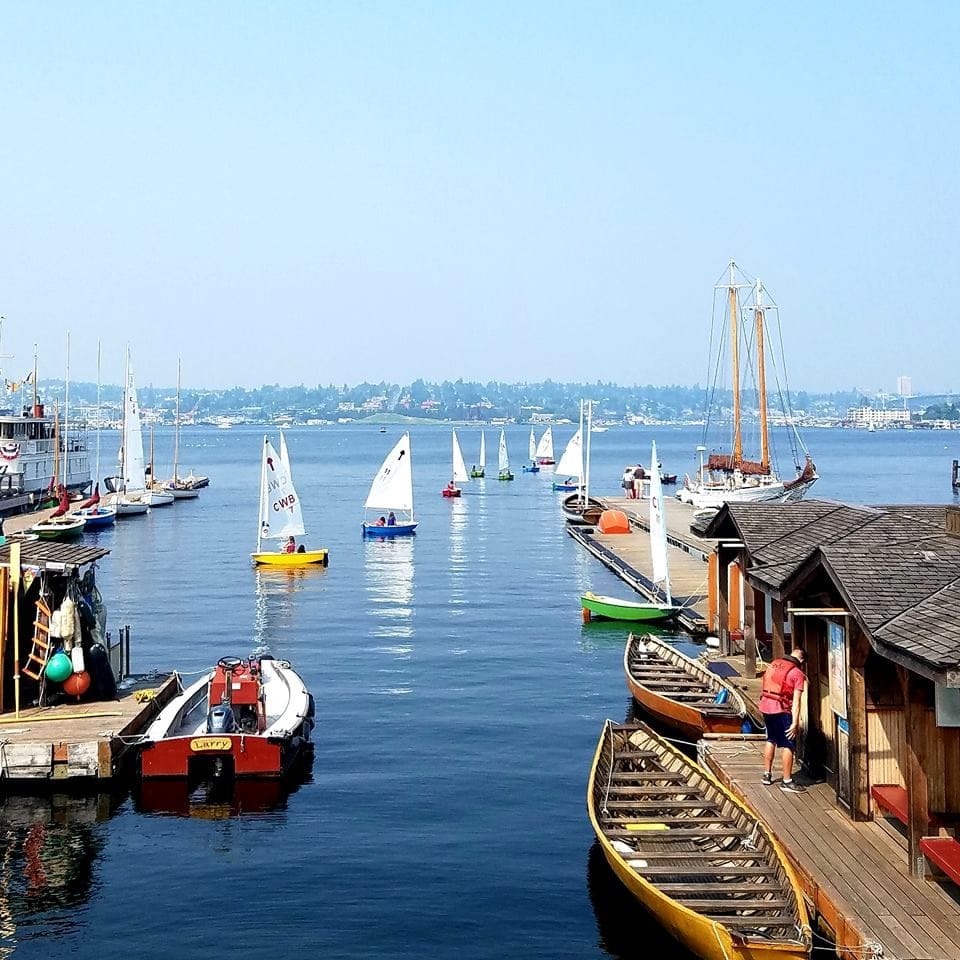 All along Lake Union are marinas glittering with boats, from peppy daysailers to stately yachts. On Tuesdays, the lake becomes a frenetic flotilla for the Duck Dodge, when everyone sails around (with a few cocktails, often) trying not to crash into each other.
Of course, some boats stay tucked safely in the harbors, especially the historic ships docked in Lake Union Park. The steamship Virginia V is the last operational example of a Puget Sound Mosquito Fleet steamer, and you can take tours of it for free Thursdays through Sundays, noon to 5 pm (provided it hasn't been chartered for a private event). They even have onboard concerts, such as one on July 6.
On one Saturday each month, the Virginia V and the Center for Wooden Boats offer two, one-hour steamship cruises on the lake. The next one is July 28. The Center also offers sailing classes and special exhibits. We can't wait for their beautiful new HQ to be built in the southeast corner of the park!
See the Seaplanes at Kenmore Air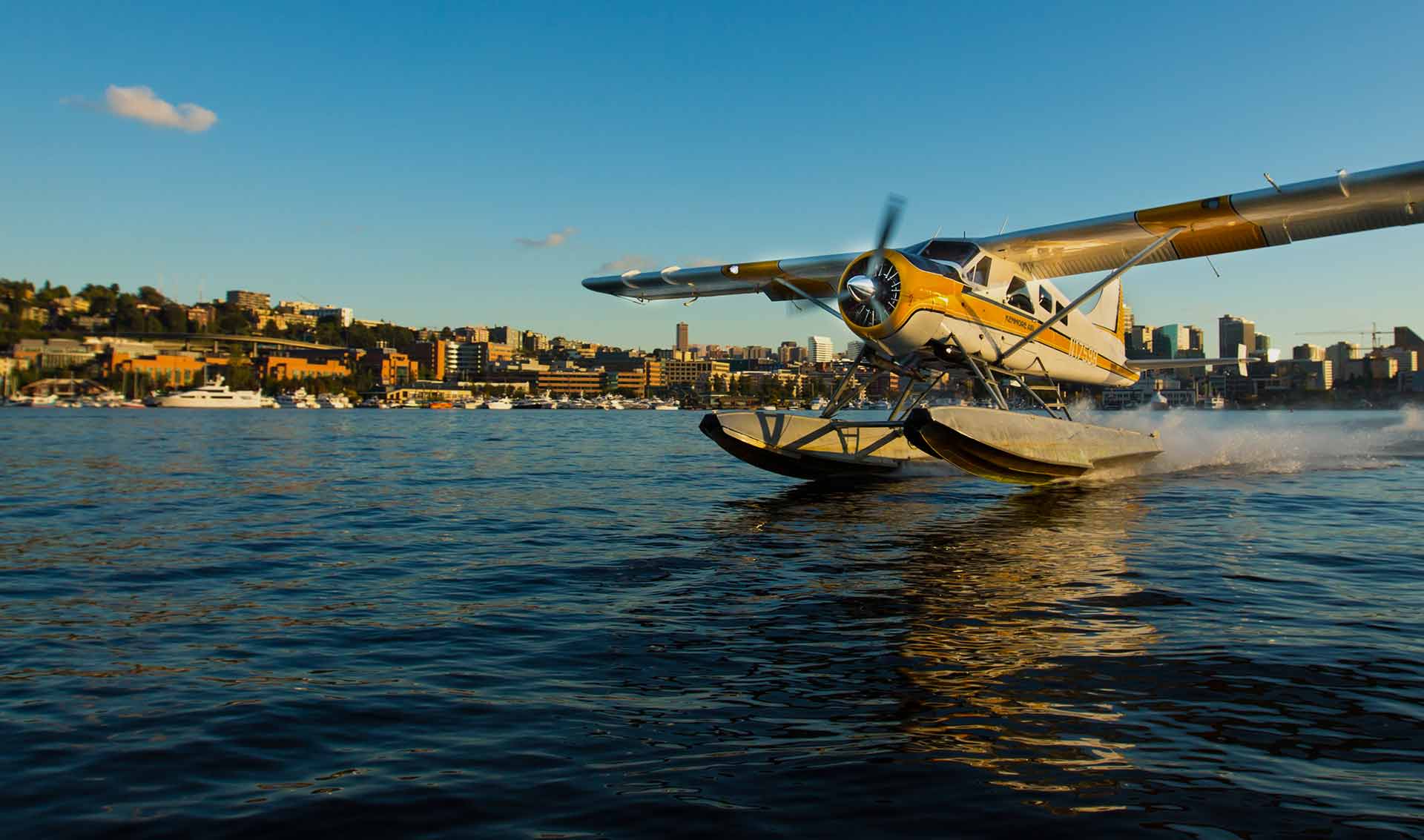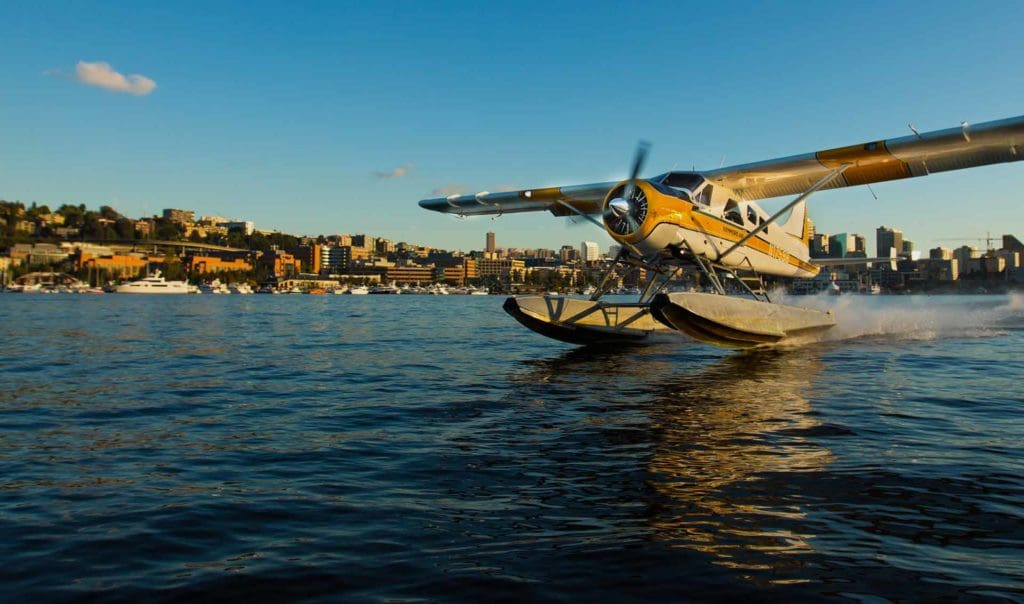 People get around a lot of ways in Seattle. Ferries, streetcars, buses, boats, cars, bikes, skateboards, trains, light rail, and—perhaps most interestingly—float planes. The Lake Union office of Kenmore Air is right by Lake Union Park, and it's super fun to see the planes come and go in the afternoon.
Have you been on one yet? There's no better and faster way to get to the San Juan Islands, so maybe you're planespotting will get you inspired to go island hopping, too! There are worse ways to spend the summer.
Make a Splash at Lake Union Park
Lake Union ends with a little lagoon, whose narrowest section is crossed by a footbridge (finally open again after nearly a year being closed). It's a popular place for people to go paddling around (in canoes or on boards), and for people to go swimming, taking jumps from the bridge into the water. (Safety first, Diva divers!)
There's a little shoal, too, where people lay out alongside Canadian Geese and ducks. (The geese can be assholes. Not because they are Canadian, though.) And if you want to get wet but don't trust that Lake Union water, you and the little ones can splash in the spray fountains in Lake Union Park, just over the bridge and beyond the elevated, ornamental pool, also a popular spot for waterfowl and people playing with miniature boats.
Dine Out in Style
After a full day, get a change of clothes and sit down for a real meal with a view. Divaland knows that we love Daniel's Broiler, and their Lake Union location offers nightly music and perfect views across the lake to Gasworks Park.
Of course, if you want to splurge and get REALLY fancy, Seattle's legendary steakhouse Canlis is not far, either. Situated at the south end of Aurora Bridge, Canlis is technically in Queen Anne but separated by SR-99. It's in its own enigmatic, rarefied world above the lake, offering the most outstanding service that you'll get in town. The meal will be more than a car payment for many people, but who needs a car anyway? Living in Westlake, you sure don't.