The last six months of watching Seattle's real estate market has been fascinating. Increasingly the availability of high quality, well-priced and updated homes have dropped consistently. Sellers are reluctant to sell their homes in a market that they feel is harsh. Where as at the same time buyers are expecting stunning homes in high Walkscore areas. From the outside it seems like an impasse but not necessarily. Well-priced and perfectly updated homes are selling quickly. But homes that are in tough areas, short sales or estate sales are facing a tougher market timeline. Below we breakdown the single family home versus condo real estate market here in Seattle.
Single Family Home Market Update
Spring is typically a hotter moving time period in the market. We personally have not seen the influx of buyers until just recently.Part of it could be the unusual cold weather and the other part is general hesitancy in the zeitgeist. But if one looks at the actual numbers it shows a slowly improving market. The NWMLS just released data showing an increase of 41% in pending sales in the region. Looking closer at Seattle the number of pending sales has slowly climbed from 337 in December to 674 in May. Almost an 100% INCREASE! Below is a chart below the number of pending sales has steadily climbed.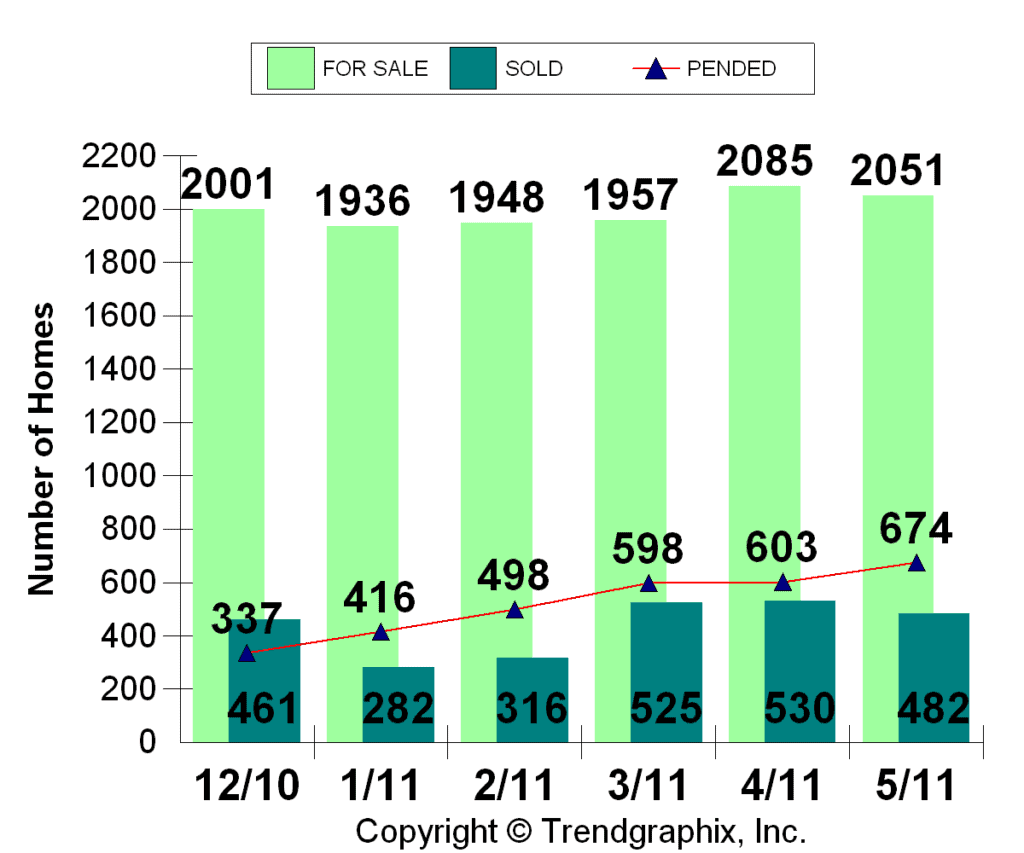 Condo Market Update
The Condo market is also slowly starting to see improvement. Specifically in the lower price ranges. The pending sales have increased about 141% from 92 pending sales in December to 222 in May. Its great to see progress but we are still looking at 6-8 months of inventory in the Seattle area. However, looking closer in the urban core, Capitol Hill has seen a 3.6% drop in inventory and an 136% increase in pending sales. The average price per square foot has also increased about 1.3%. Below is the chart showing the entire city of Seattle: