Seattle Pride – get yourself ready. You'd think that in a town like Seattle—which is seen nationally as a major queer haven—that we'd see more events for lesbians. We have The Wildrose, which turns 35 this year, making it the longest-running lesbian bar in the country and one of the last on the west coast. But when you compare that to the many bars and parties made explicitly for the Gay Male crowd, it's easy to feel underrepresented in Seattle nightlife.
Fortunately, we have the ambitious trio of Abby, Angela and Aarin at Mama's Thirsty, a night devoted to queer lady love, arts and performance. They have a big party this Sunday, smack in the middle of Seattle's Pride month. In advance of that, we asked them a bit about themselves, their inspirations, and what to expect at Mama's Thirsty at Lo-Fi this Sunday. Here's the scoop we got from Abby.
---
Let's Catch Up With Mama's Thirsty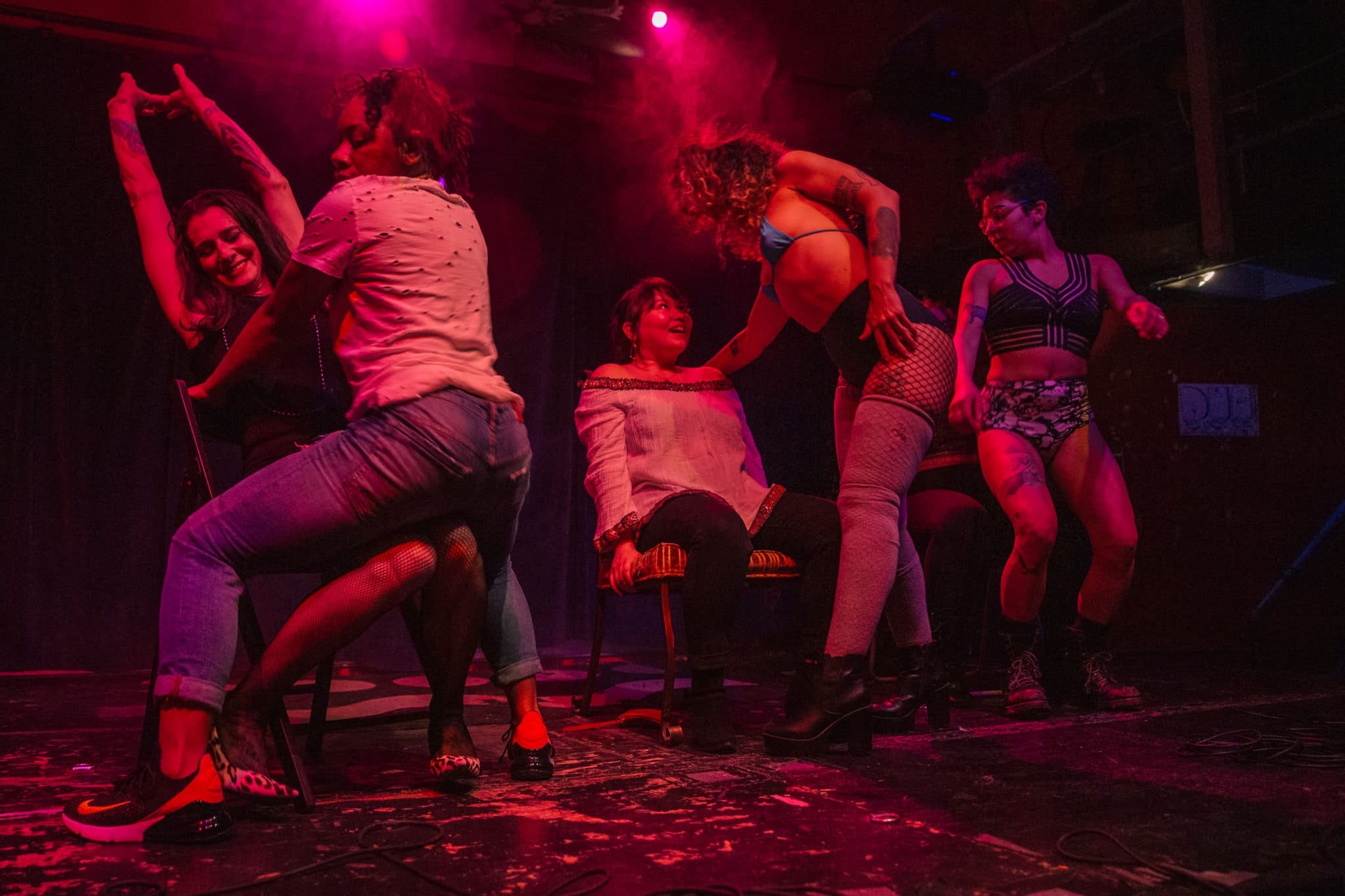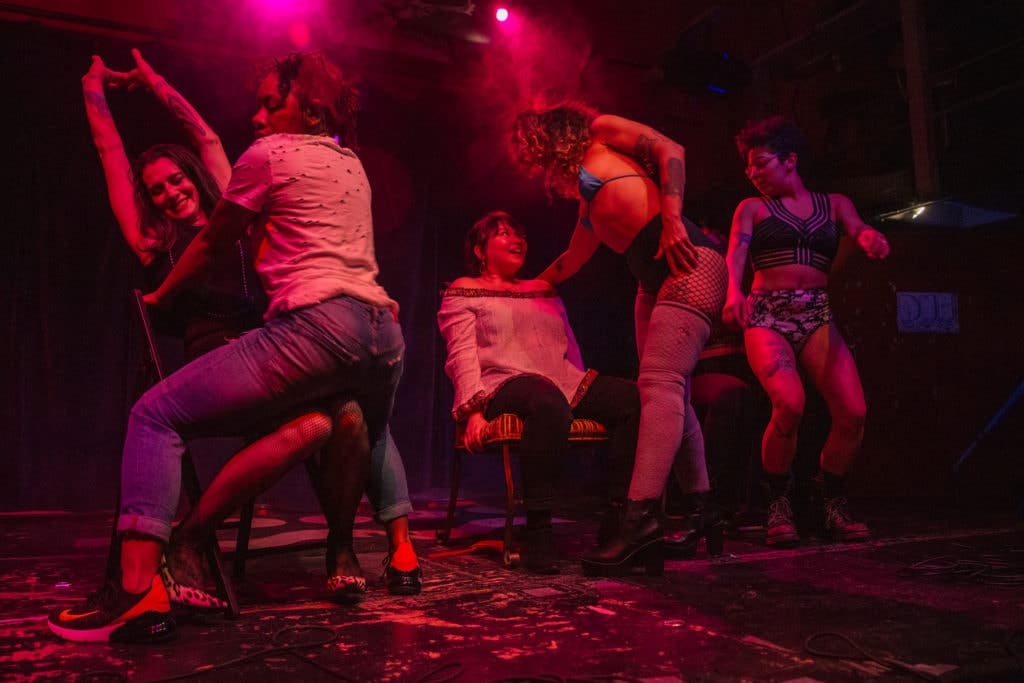 This Seattle Pride make a commitment to support the rad humans behind Mama's Thirsty. They are finally bringing Seattle an event that Divas will leave the house on a Sunday and go see. Buy tickets, tell your friends, and get your sweet bootie to Mama's Thirsty this Sunday, June 16th.
Now on to our chat….
Tell us about the team behind Mama's Thirsty and how it got started.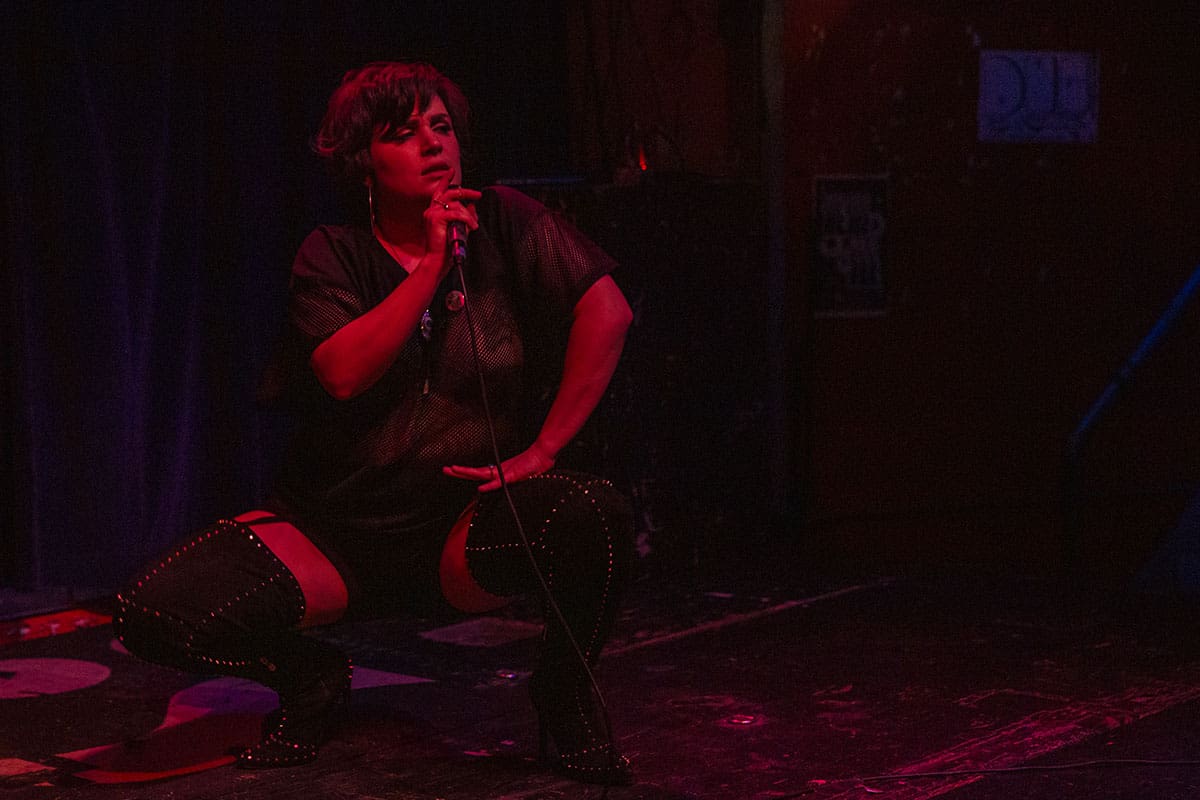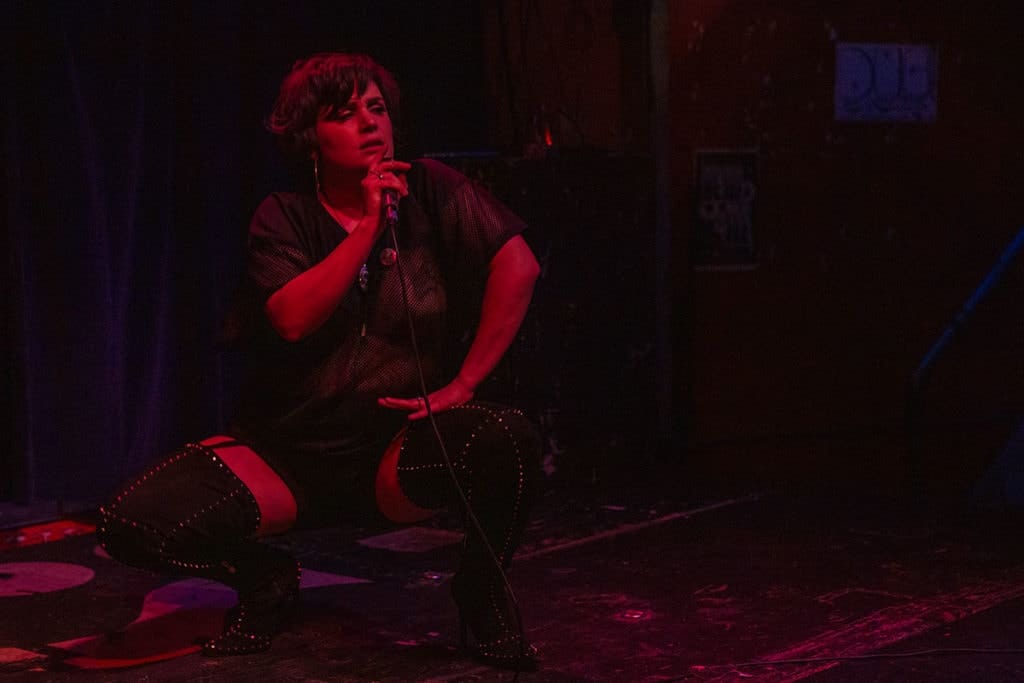 We're three friends who just happen to have names that start with the letter 'A'. All three of us work in different facets of the music industry around town. This lends really well to us bringing three unique skill sets to curate a successful event. Angela (@angelamarena) was raised by the circus, is a Production babe, and can get a dance floor started like none other. Aarin (@aarin.mp3) has a tap on arts in this city like none I've seen and a heart of pure gold. I, Abby, (@socialmores) boss musicians around in my day to day and am fighter for speech and equality with most breaths I take.
How Mama's Thirsty got started: To be quite honest, I was joking around with Angela one day about how I have the hardest time meeting women. The apps, especially wlw, rarely lead to anything but a quick convo, if you can event get a response back. Almost all the bars and nightclubs and gay events are centered around men in this city, and it's tough approaching an attractive woman in the wild! I was saying something like "Come the fuck on, Seattle, how hard is this?! Mama's Thirsty! Where can I meet the fine ladies at?"
Angela turned to me and said, "Why don't we just make our own event? Mama's Thirsty – that's what we're calling it. We'll just make our own then."
The Lo-Fi is your venue of choice, and frankly that space just doesn't get enough love. So we're gonna use this as an opportunity: What do you love about the Lo-Fi?
I love the dark tones and the different rooms and stages available, rather than it being in a stagnant box. Seattle is known to be less than interactive with performers on stage, and this space allows for that to be shaken up a bit.
Want a lap dance? There's a room for that. Singer-songwriter? On stage in the back. The L-Word on a wall with a DJ bumpin' and queer vendors? Space for that too.
The owner and staff have gone above and beyond with us from the beginning, too. From giving us our shot at hosting the first event, to making custom signs for our date to (and most importantly) allowing all to feel safe. That is my first and favorite compliment about this event – "I felt so safe here."
Tell us a little about the performer lineup for this Pride edition of Mama's Thirsty.
Ohhh Girl…Father's Day and Pride Month brought it out of everyone, and this is our wildest one yet. Rapper/vocalist Guayaba (@guavaseason) will serve up Invasive Species and Afrofuturist soul, while DJ PepTalk (@pepinyourstep) spins hot party jams in the front room all night. Femme Daddy (@jesthedeluxe) will open up the night, full of witty kink, followed by an encore burlesque performance by Miss "Gothicc" herself Nox Falls (@thenaughtybody). Kiki Robin2son (@freaki_kiki) and friends will offer sultry lap dances and jello shots in the champagne room with a percentage of proceeds to benefit charity. The ever vivacious Caela Baily (@misscaela206) as always is our Gutter Queen emcee all night.
So much of the LGBT nightlife is marketed especially toward the G. There's not a lot of L out there for us queer ladies. Do you think Seattle is ready for more?
I really do think Seattle is ready for more. There is one consistent "lesbian bar" in the city, and that's not nearly enough. Our events are on Sunday nights and we fill up! It's 2019, the year of the womxn, and this queer is demanding more.
Who are some of your favorite queer lady performers and artists in Seattle and the region right now? And who are some you'd really like to see take the stage at Mama's Thirsty in the future?
Oh man, that's hard! I've been such a fan of all the humans we've showcased on our stages. Stephanie Anne Johnson (@stephanieannejohnson) and SassyBlack (@sassyblackcat) graced our stage on the first one and I'm still getting goosebumps. Creature Hole (@creaturehole) last time got weird in the best possible way. Donormaal (@donormaal) and Paris Alexa (@parisalexamusic) are both goals. Natasha Kmeto (@natashakmeto) is a GD star. DJ Big Ugly (@djbigugly) is a fav and I know will be back.
Mama's Thirsty is definitely centered around women, but you aren't telling the boys and NB folks to stay away at all. For those who may want to party with the girls but aren't of the sapphic persuasion, what requests and advice do you have about how to behave at Mama's Thirsty?
One of the reasons for curating this event was that while I didn't feel supported as an ally for my gay male friends, my own allies were shunned when supporting me. I see the rules of this party as simple as the rules of the world – Don't be an asshole, keep your hands to yourself, and support the artists (and humans)- follow these and we can all have a good time. "If you identify as she, if you once identified as she or if someone called you ma'am once at the grocery store, this party is for you."
For those who want to keep in the loop about future events, what is the best place to find info regarding Mama's Thirsty?
Our Insta (@mamas_thirsty_206) is the best bet followed by our Facebook page (Mama's Thirsty).