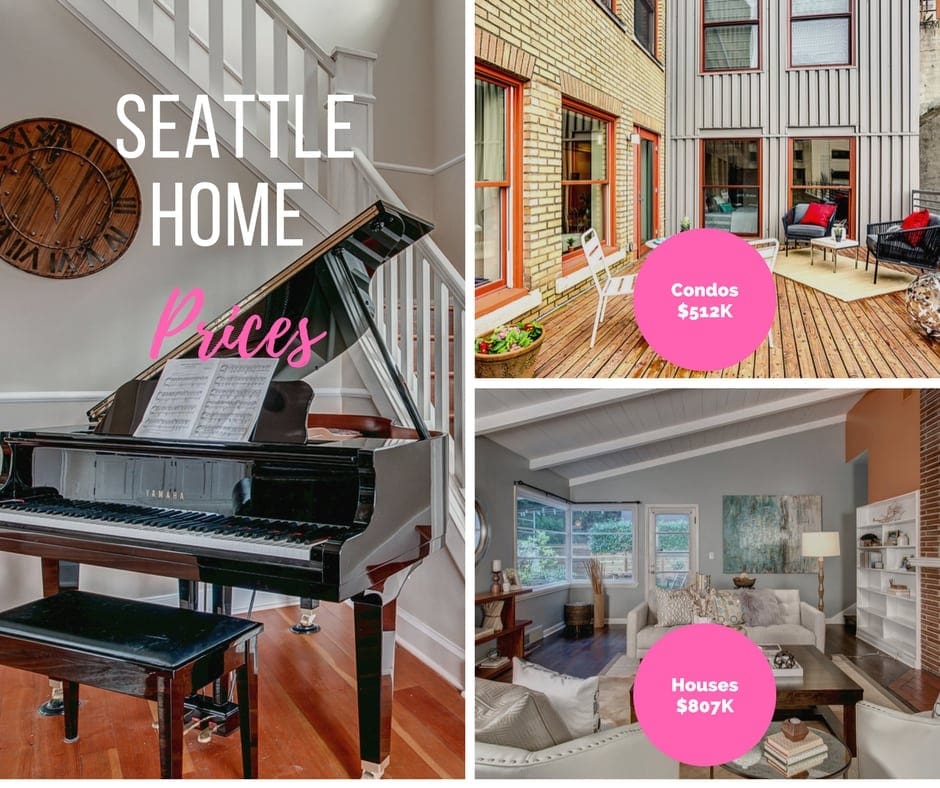 Every dinner conversation, every meeting, every interaction these days seem to be about real estate. And it is all about the hot market. We want to start a monthly post to try to give some understanding to the market. And help you navigate the process like a pro Diva Dweller.
Average Home Prices
The average price in Seattle for a home is $807,000. This is up 13% from this time last year.
Average Condo Prices
The average condo prices are $512,000. This is up 13% from this time last year.
Current Driving Forces
The key driving forces are as follows:
Extreme Lack of Inventory. According to the NWMLS our inventory is down 25% from last year. Meaning that 25% fewer homes came on the market this year. Our stock of homes is also selling in 8 days or less. So the inventory that is available is only available for a week at a time.
Huge Influx of Bay Area Buyers. According to a recent review of searches by Redfin Seattle is one of the top search areas. In the article they state "Seattle has been adding a lot of tech jobs the last couple years, giving rise to a large tech migration." 
Lack of Opportunities for Move Up Buyers. The bulk of inventory needs to come from first time home sellers. The problem facing these sellers is what are they going to buy? And not every listing team is adept at helping to navigate the sticky process of moving up in a hot market.
How Do We Compare to the Bay Area?
The Median Price in the Bay Area as of March is $709,000
The Median Price in the Seattle Area is $625,000
The difference – we are 12% Cheaper!
What is a Diva Dweller to Do?
Selling: Get your house on the market NOW with the Diva Difference process and we will make the transition to easy.
Buying: It is still cheaper to own than it is to rent. If you are someone who wants to own a home follow our smart buyer process and be prepared. Like the Bay Area, our stock of desirable homes is not going up very fast.
Whatever you do – do not sit on the fence in this market!