I drive down Seward Park Ave on my way to our office on Capitol Hill every day. On the drive, I have notice not one, but four homes that have been flipped in the last year. One savvy investor is notorious for the basic boring beige flip. But one home, this past spring, peaked my interest. The savvy investor made a good buy (post tax credit first time home buyer season) and flipped the home with style. Not only good for the scenery of my drive, but looking closer at the home I also realized that these folks made approximately $80,000 in profit in less than six months. Who does that in the middle of a recession? Some Savvy Buyer – time that it was a Savvy Diva Dweller!
The savvy Diva Dweller should consider The Fixer as the next for sure bet. Let's break down the numbers of the Seward Park Craftsman:
Case Study House | The Seward Park Craftsman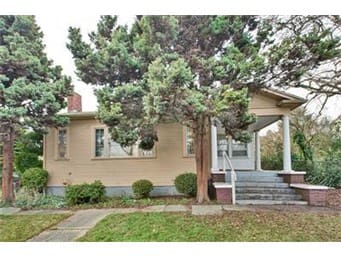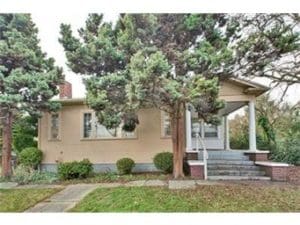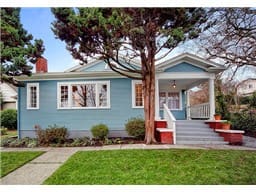 Sale History: Originally Sold for $275,000 in July/2010 → Flipped → Re-Sold for $435,000 in March/2011
Work Completed: Renovated kitchen, bathrooms, refreshed floors, painted exterior and new landscaping.
Total Expenses: $80,975
– High end of estimate cost of work = $35,000
– Mortgage $1,500 x 6 months = $9,000
– Cost of Selling Home (taxes, closing costs + broker fees) = $36,975
Gross Profit: $160,000
Net Profit: $79,025!!!!
The primary reason why folks are scared away by The Fixer is that the access to remodeling money through financial institutions is scarce right now. At the same time, the un-savvy buyer wants the "for sure" buy: perfect location, fully renovated, lots of light and of course they want a deal. The problem with this scenario is that everyone wants the same thing and there are very few of these type of homes on the market. Once these homes do come on the market they go for top dollar.
I say its time to change the scenario. Buy a good Fixer in a good neighborhood. Much of this work that happened in the Seward Park home a Savvy buyer could accomplish. It just takes vision and passion for the home-owning process. Check out our Remodel Section for more hints and tricks on how to make this happen for you-> Need ideas? Send us an email at thediva@TeamDivaRealEstate.com. We are always happy to give you our list of favorite future flippers and ideas on how to get the work accomplished.