If you know Diva Kim, then you already know that she's a total sucker for a Mid-Century Modern home! So it's no surprise that she is having a small love affair with this stunning Mid-Century Modern in Meadowbrook. 
To sweeten this deal, even more, this Diva Dwelling was remodeled in 2014. Our incredible Diva Dwellers went all out, and this move-in ready home comes with new windows, several new doors (including a new front door, back door, side of the house door, and a fire safety door leading to the garage), and all new light fixtures. This home is also totally equipped for entertainment bliss—our Diva Dwellers added a custom in-ceiling Dolby surround sound & entertainment system (with TV included, as well as the TV in the second bedroom!). An energy performance large capacity 50-gallon gas hot water tank and Pex plumber's choice water lines have also been installed. And just wait until you see the updates in the kitchen… swoon! 
Let's Tour This Mid-Century Modern in Meadowbrook with Kim 
Diva Kim is the listing broker for this home. In this video, Kim digs into all of the juicy reasons why she absolutely adores this Mid-Century Modern in Meadowbrook. Mid-Century vibes galore, a swanky owner's suite, spaces designed perfectly for entertaining, and a backyard oasis all await in a hidden gem of a neighborhood. 
---
5 Extraordinary Qualities We Are Loving in this Mid-Century Modern in Meadowbrook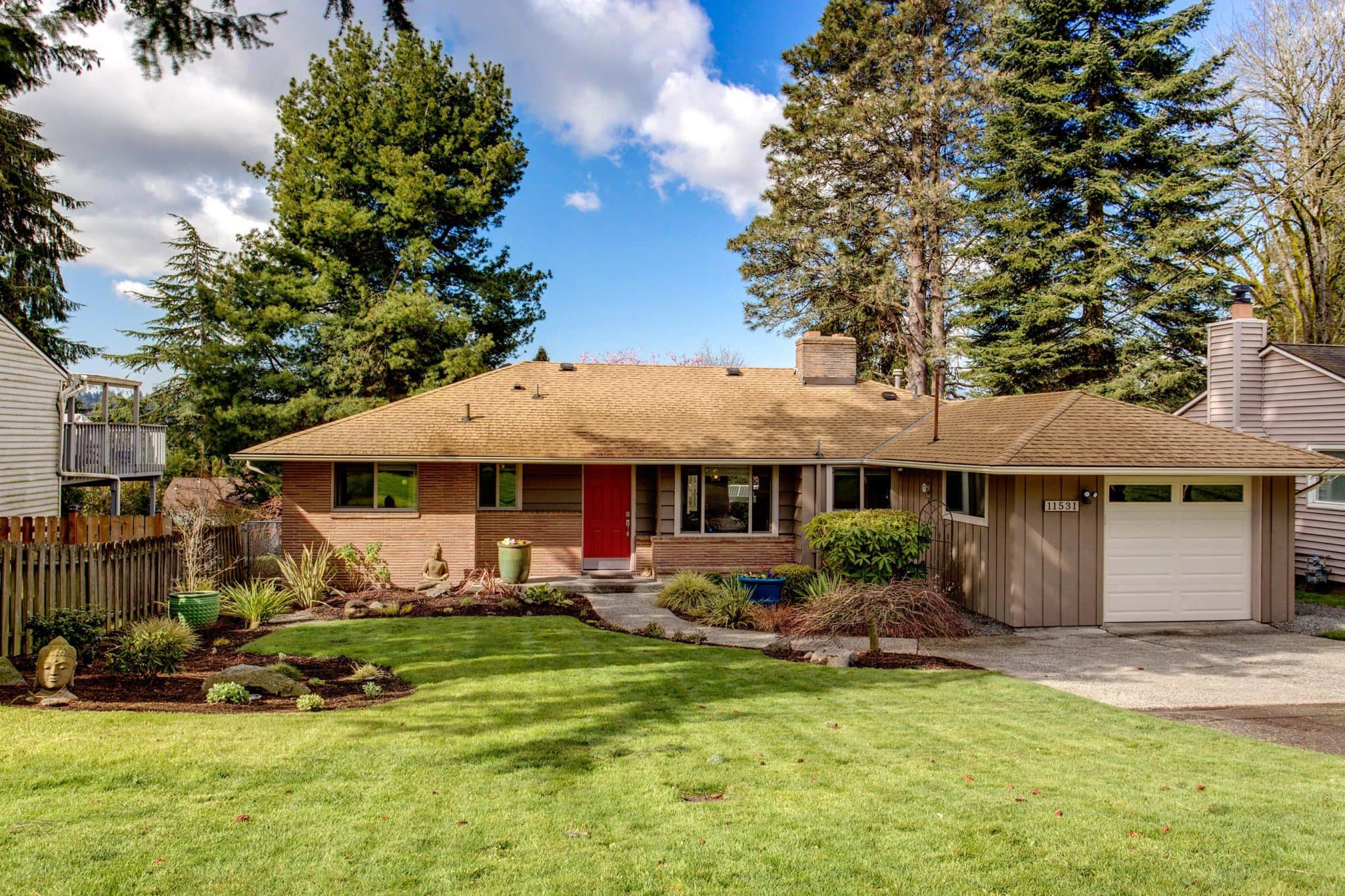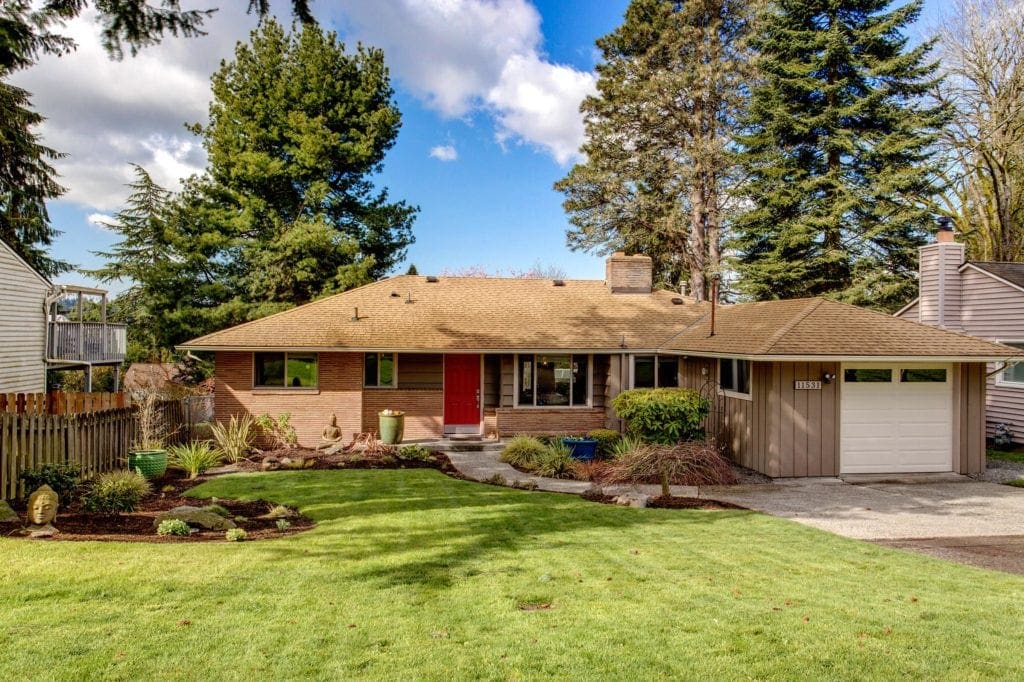 We're thrilled to show off this Mid-Century Modern in Meadowbrook and the top 5 extraordinary qualities we are loving.
Mid-Century Vibes Galore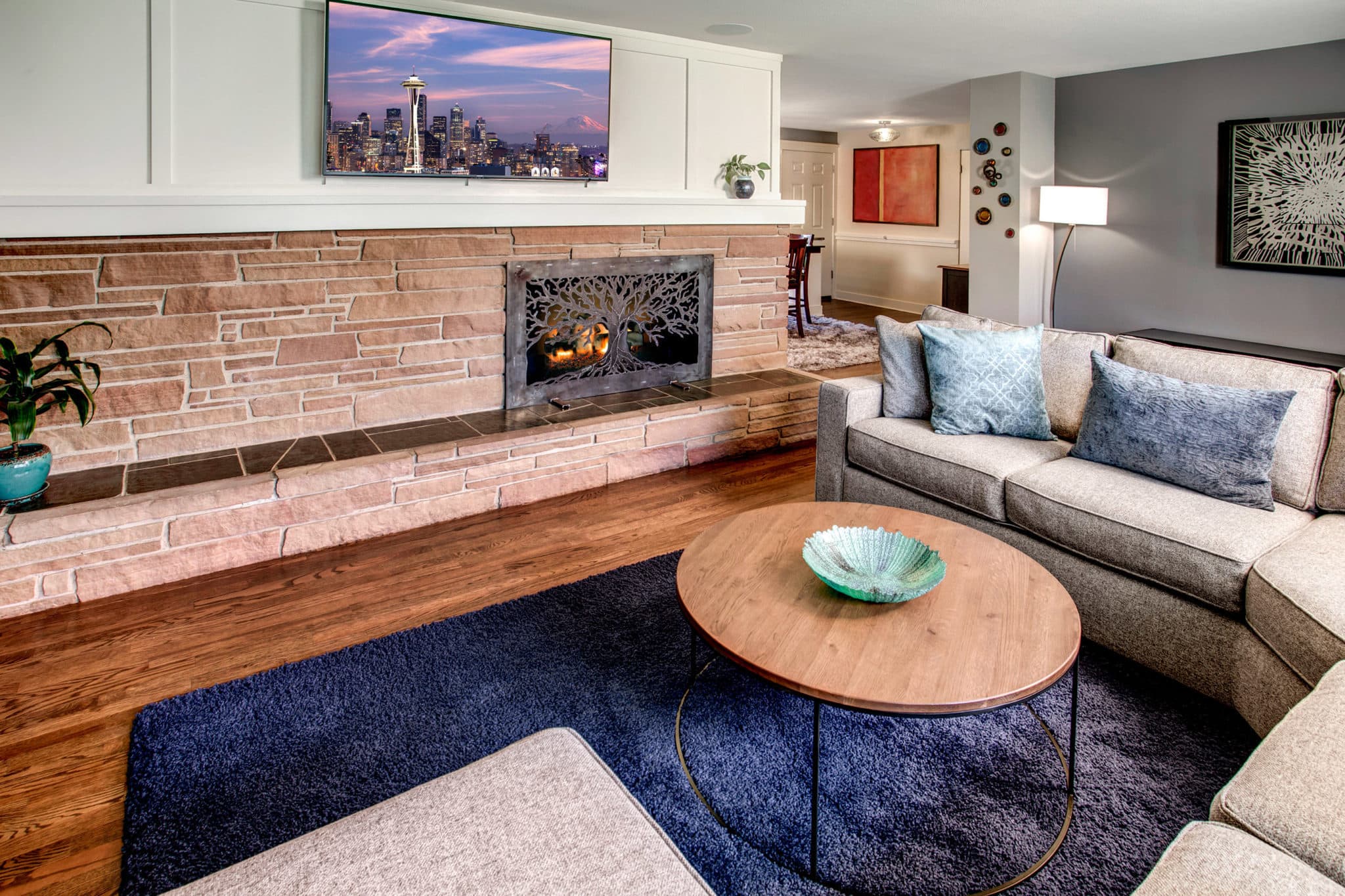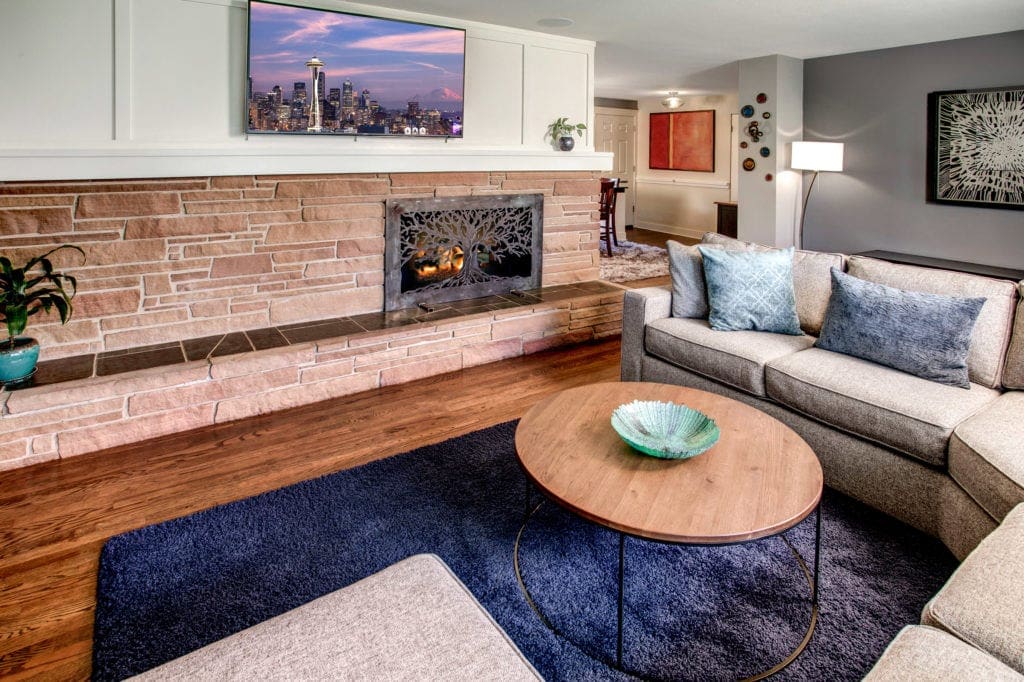 Um, did we already mention how much Kim LOVES Mid-Century homes?! And when they are perfectly designed Ranch homes like this one… yeah, we get a little swoony! (Is "swoony" a word?!) This home has been beautifully updated, but the design and layout still are distinctly mid-century. The Ranch style, open floor plan, the separation of common spaces from the bedrooms, and the gigantic windows are all key Mid-Century features. 
And the clear focal point of this home is the stunning stone wrap-around fireplace, which is in stellar condition. Winter may be on the way out, but when Fall rolls around again, you can imagine how cozy it'll be to cuddle in front of the fire with some hot cocoa or maybe a sip of brandy – or both.   
Of Course, This Mid-Century Modern in Meadowbrook Has a Swanky Owner's Suite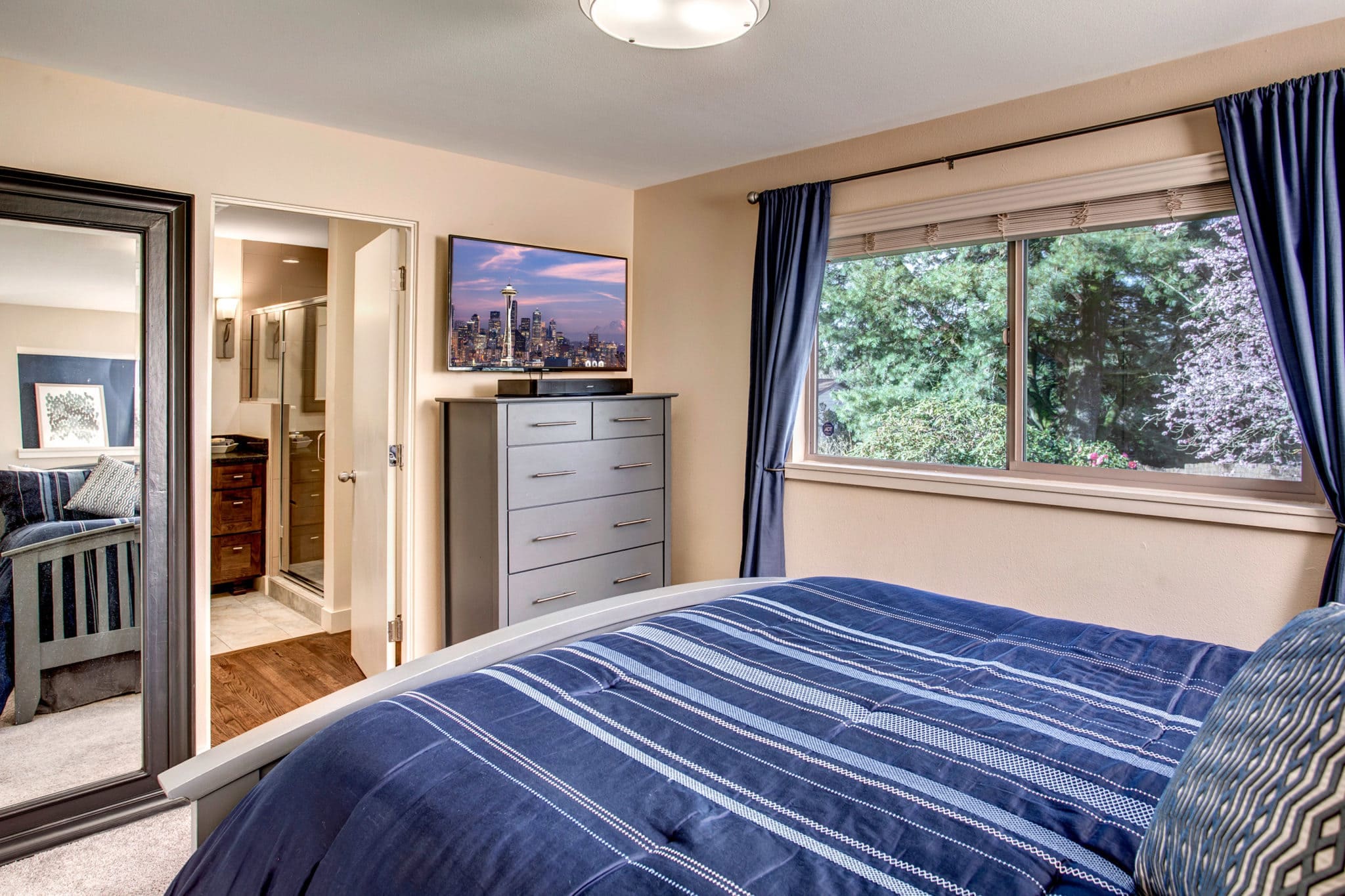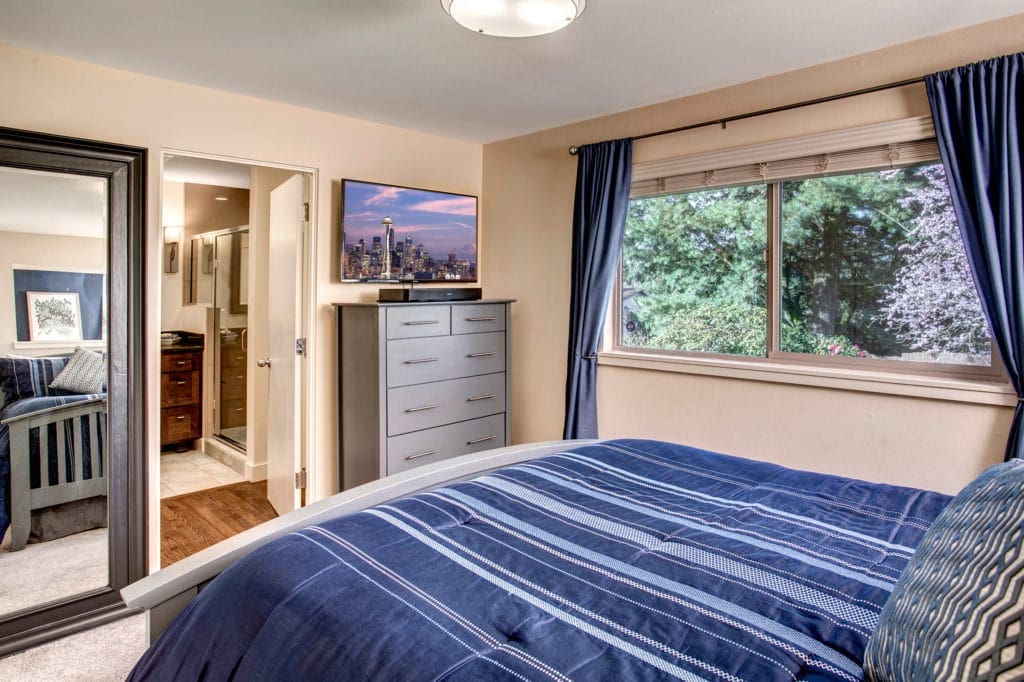 Who doesn't love a good Owner's Suite? This one may not be huge, but it is for sure swanky. First off, there is a wall of closets in the bedroom AND more closets leading from the bedroom into the gorgeous ensuite bathroom. If there is anything I hear regularly working with buyers, it's how there is always a need for more closet space. You and your partner never need to bicker over how many shoes you want to buy because you are running out of room with a closet situation like this. (Clearly, we say this from experience.) 
We also love the sweet built-in nook detailing that frames your bed, offering space for books, journals, and other important bedtime items. Last but definitely not least, you definitely don't want to miss the graciously updated bathroom with its swanky marble-tiled shower. This is definitely a two booty shower, which gives it some bonus points in our book! 
A Home Designed for Fabulous Entertaining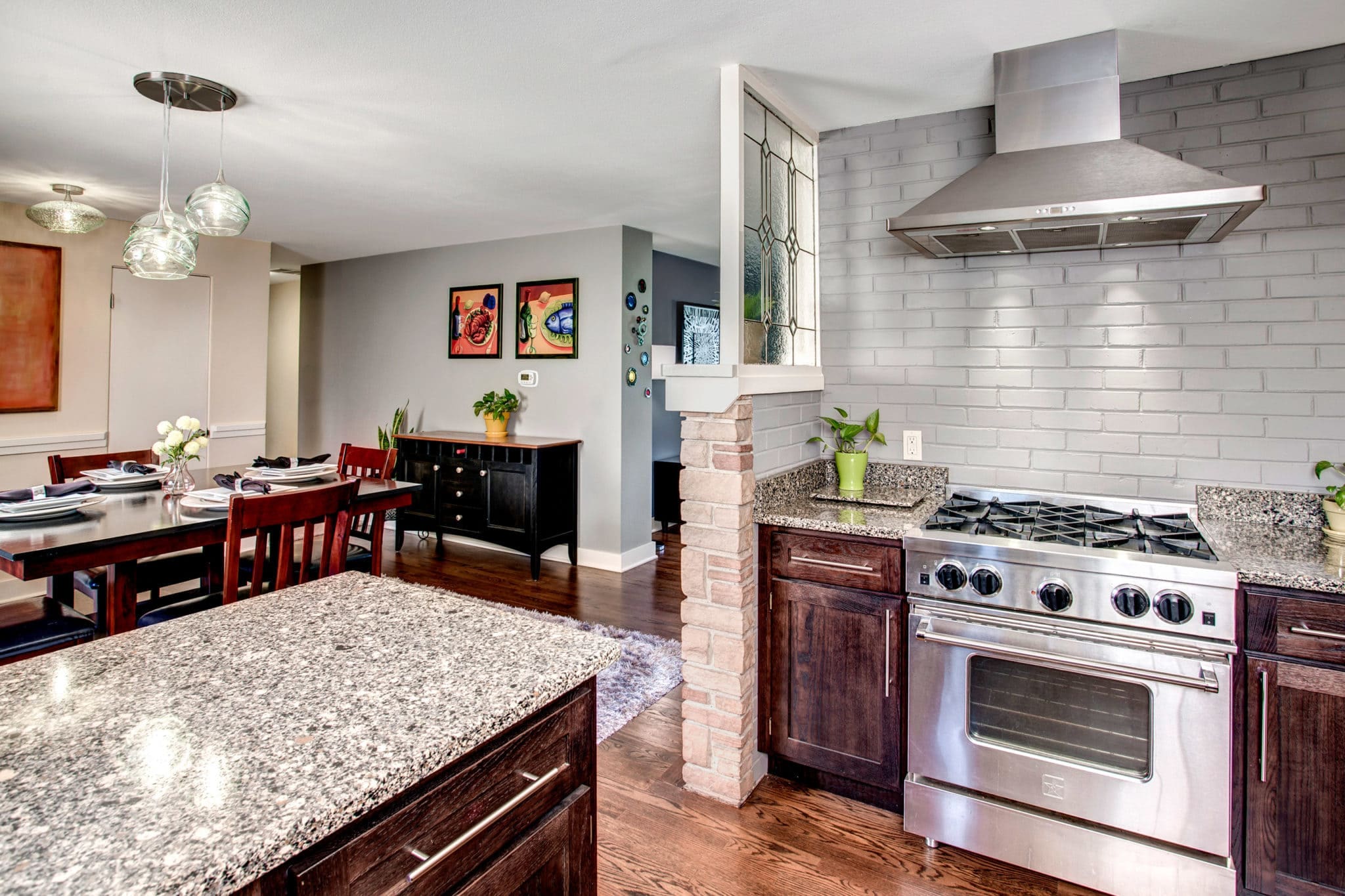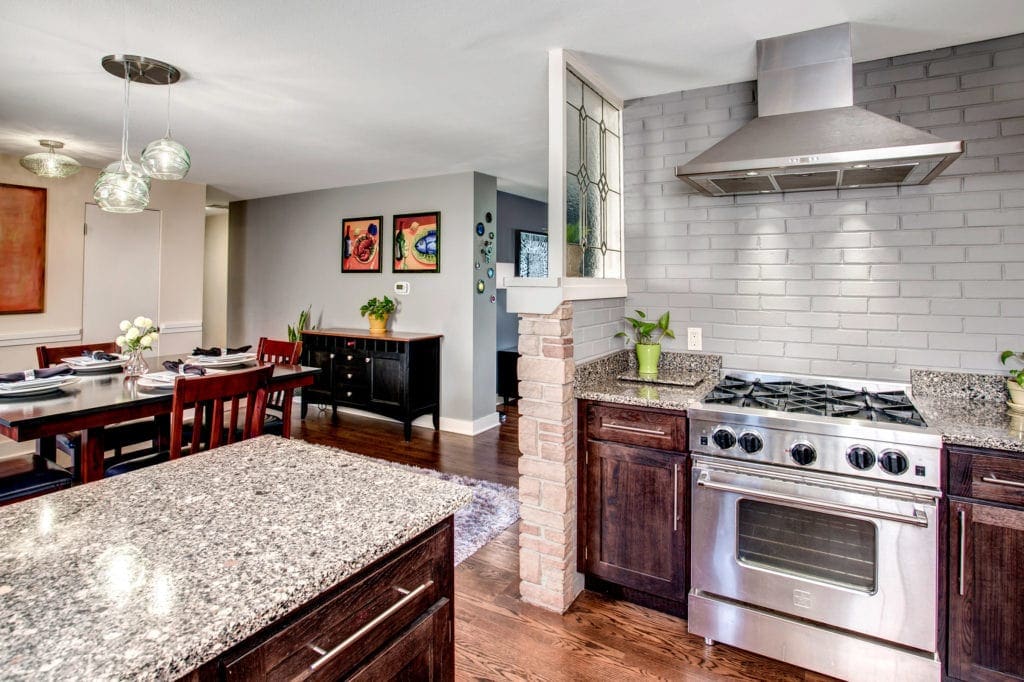 As soon as you walk through this house you will see how perfectly it is designed for entertaining. There is this beautifully updated open kitchen with custom, soft-close cabinetry, and a top-of-the-line Blue Star gas stove. We simply adore this kitchen. There is also plenty of counter space and room for you and yours to hang out and create fabulous meals together. 
And for the non-cooking types, well, the dining room is right there! Whether you are in the mix with the cooks or chillin' with a cocktail, no one feels left out of the fun. To add to the glamour of this space, the owners have installed custom lights in the kitchen, and stunning blown glass fixtures in the dining room and entryway.
Now, if you are really more of a movie watcher than a dinner partier, no worries. As you can see, there is plenty of space in this living room for you and your pals to cuddle in front of the TV. And the owners have upped the game for you by installing a fancy-schmancy surround sound system with 6 built-in speakers. All of which stay with the home, by the way—electronics, cabinet and all. You will make folks super jealous with your movie-watching mastery! 
Sunbathe & Host Summertime Soirées Secluded Backyard Wonderland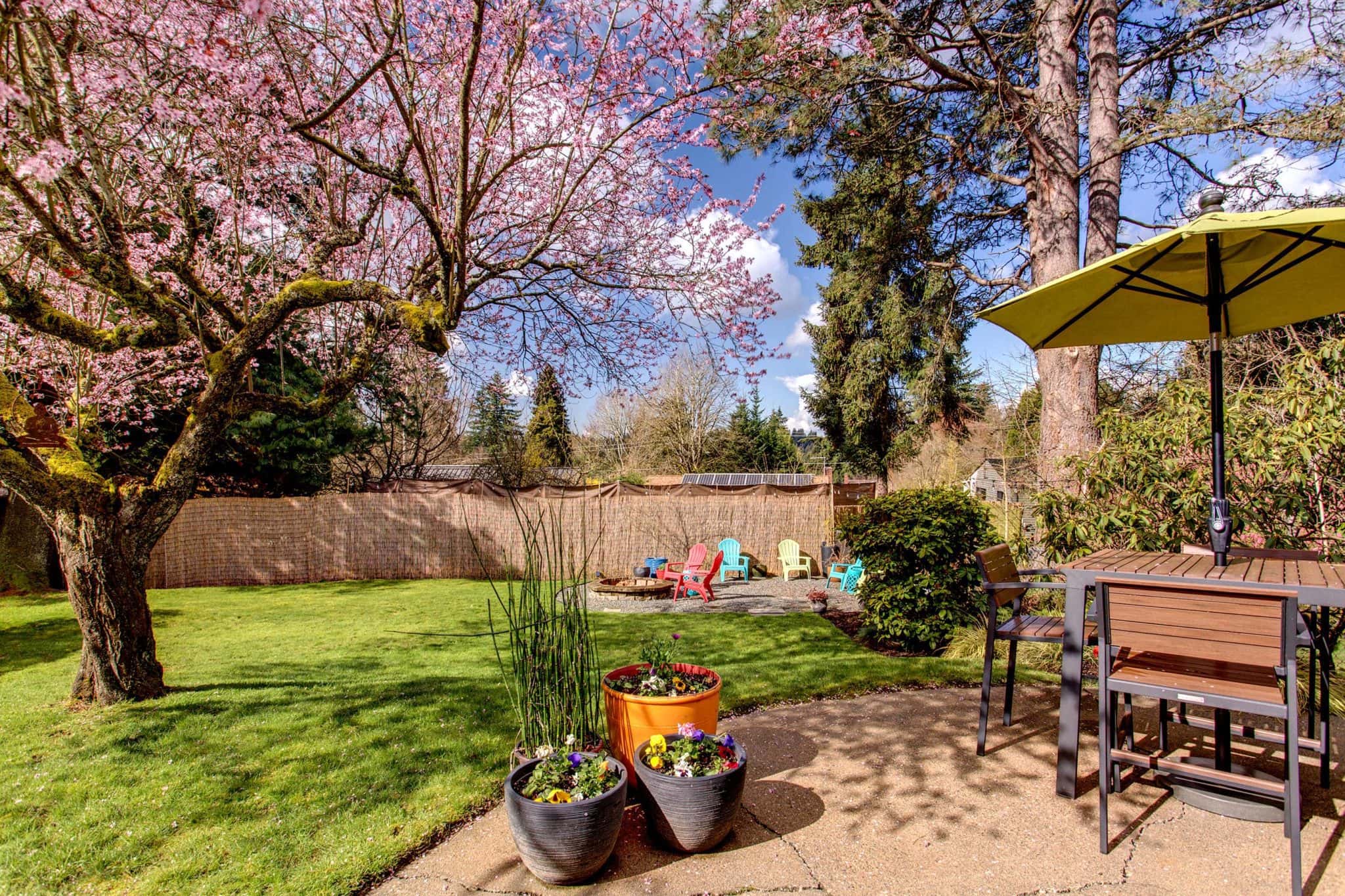 When we talk about how amazing this home is for those who like to entertain, we are not just talking about the inside. This backyard is equally as wonderful for entertaining. There is a spacious patio with tons of room for dining and lounging. There's space for your gas grill, your Webber, your Big Green Egg, or all three if that's how you roll. Now that the weather is warming up, this will be the place to hang until it's fireside time again. And on those chillier spring and summer nights, there is a fabulous fire pit area ready for you to warm your hands and whip up a batch of s'mores. 
Beyond the amazingly entertaining and friend gathering spaces, there is still more yard for pooches, small humans, and maybe even not-so-small humans to run around. There's space for flower beds, veggie beds, and herb gardens. And there is still even more space if you want to get yourself a mini A-frame ADU or a She Shed. This is truly a Backyard Wonderland.
Let's Take a 3D Tour, Too, So You Can Immerse Yourself in this Mid-century Modern Home in Meadowbrook
Team Diva takes every precaution, and then some, to make sure all of our homes are listed following all COVID precautions. It's is our duty to ensure everyone's safety as you enter one of our listings, but feel free to take a virtual tour from the comfort of your couch.
Seattle's Meadowbrook Neighborhood is a Beautiful, Peaceful Hidden Gem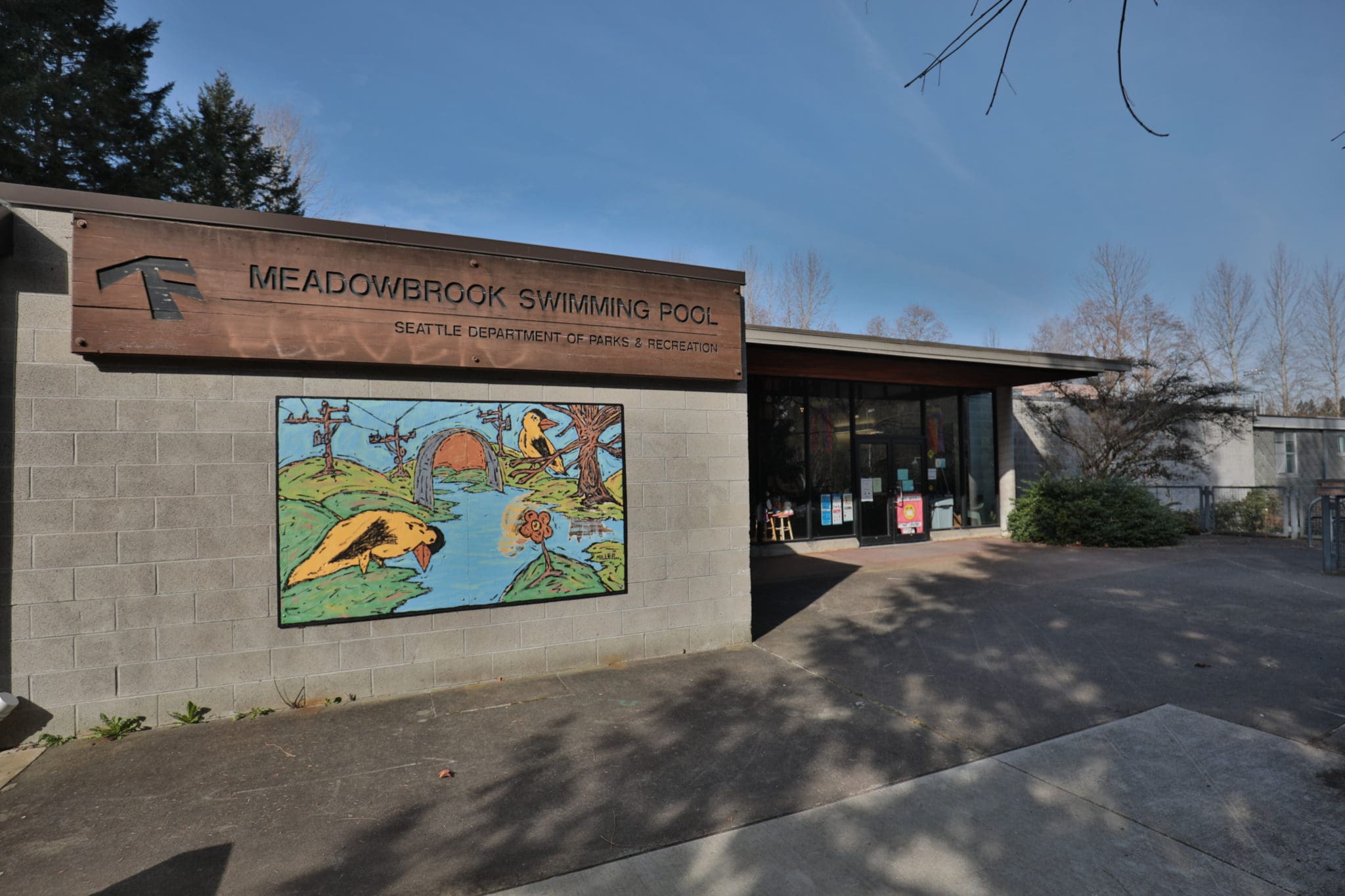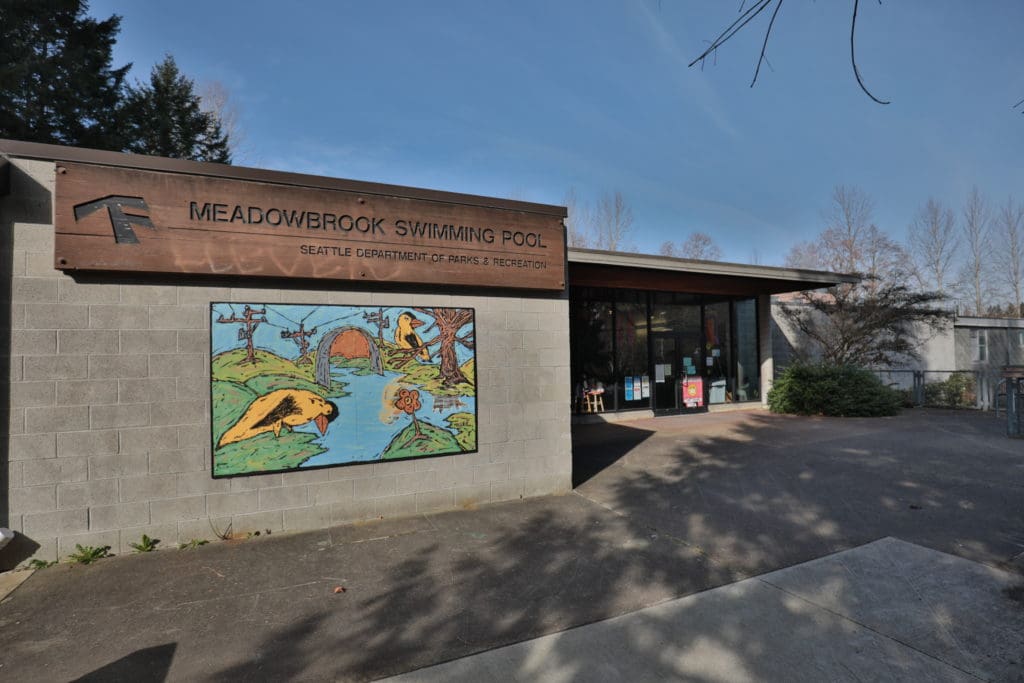 Now let's talk about Meadowbrook in North Seattle. This neighborhood is a hidden gem of interesting Mid-Century homes, wooded lots, Lake Washington views, and easy access to the Burke-Gilman. For those that are not familiar with the Burke-Gilman trail, this is the place to go for those who want to walk, run, skate, or cycle around Lake Washington. The trail runs all the way from the top of Lake Washington along the Lake, through Laurelhurst and the U District, and then along Lake Union into Fremont. The Burke-Gilman is one of the most iconic amenities in Seattle.
There is also the fabulous Meadowbrook Community Center and Pool where you can find a gym, basketball court, playground, and year-round programs for young and old alike. Meadowbrook offers easy access to transit and is a quick jaunt for those working at the University of Washington, which is just a few minutes south. 
All in all, Meadowbrook is the perfect place to live for those who want to be close to the core of the city, but still want a little breathing room from their neighbors. And if you love having easy access to outdoor activities, then this is for sure a great spot to call home.
Check out some of the other great homes in North Seattle we've sold: 
---
How to Buy a Home in Seattle: The Entire Process in Brief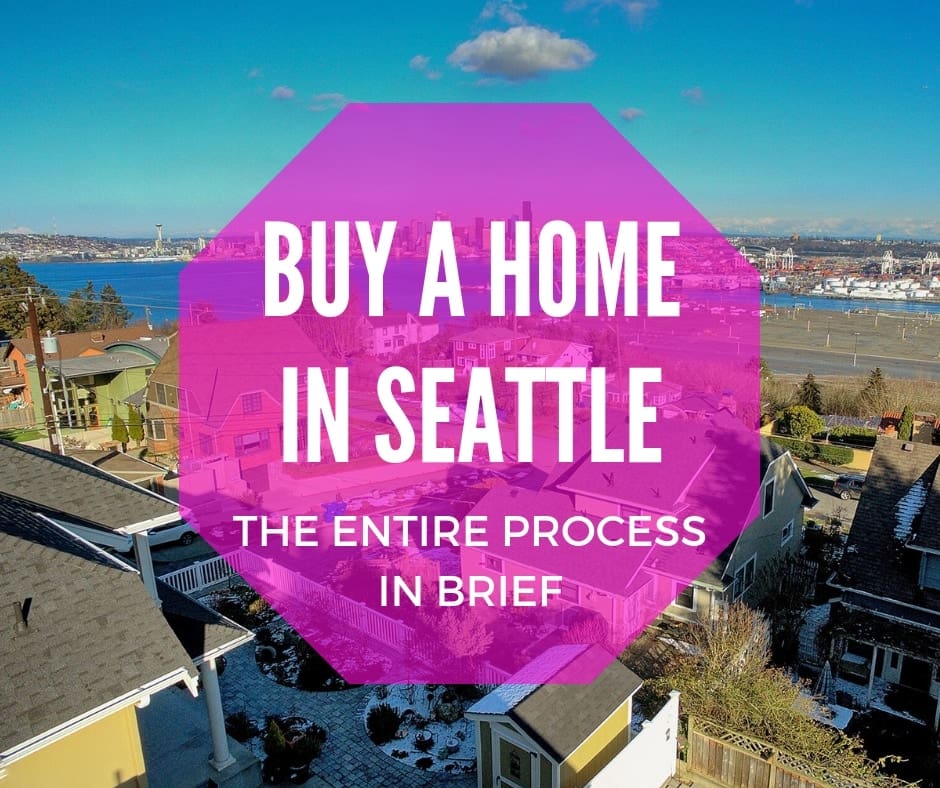 Let's get down and dirty. Owning a home in Seattle is an amazing experience and it can be fun. Do not listen to all of those cranky folks who think Seattle is not what it used to be and a middle-income owner cannot afford to buy a home in Seattle. Strap in, get yourself some strong Seattle coffee and learn how to be a smart and savvy home buyer in Seattle.
Steps For Buying a Home in Seattle
Find Your Guide: Find an agent that is super savvy and will be your ultimate navigator.
Choose Your Priorities: Size, Condition, Or Location?
Home Buyer Intake Process: Schedule a sit-down meeting with you and your real estate team to dive into what you want in a home.
Financing: Get your financial house in order.
Big Search: The big home search in Seattle
Making an Offer: Know what you need and how to prepare yourself to make an offer.
You Are In Contract: You've signed on the dotted line. Now… the hard work really starts.
Inspecting Your Home: What to look for, how to hire an inspector, and how to respond to the inspection.
Reviewing The Title Report: The title report is often the most overlooked portion of the buyer's review.
Reviewing the HOA/Resale Certificate (for Condos): …Also an overlooked portion of the buyer's review process.
Appraisal Process: Most homes are purchased with a home loan. The appraisal determines the final value by your lender for your home.
Final Loan Approval: All kinds of things can come up during the final loan approval process, so be prepared.
Final Two Weeks of the Process: Walkthrough, inspection resolution, and (for god's sake) do not make a huge purchase on a credit card.
Signing Your Final Homeowner Documents: You made it!
Closing Day: You get the keys and access to your home.
This is just a starting point, and we have so much more to share about the home buying process. Browse our Home Buyer page for a comprehensive home buying education.
---
Thanks for Touring our Mid-Century Modern in Meadowbrook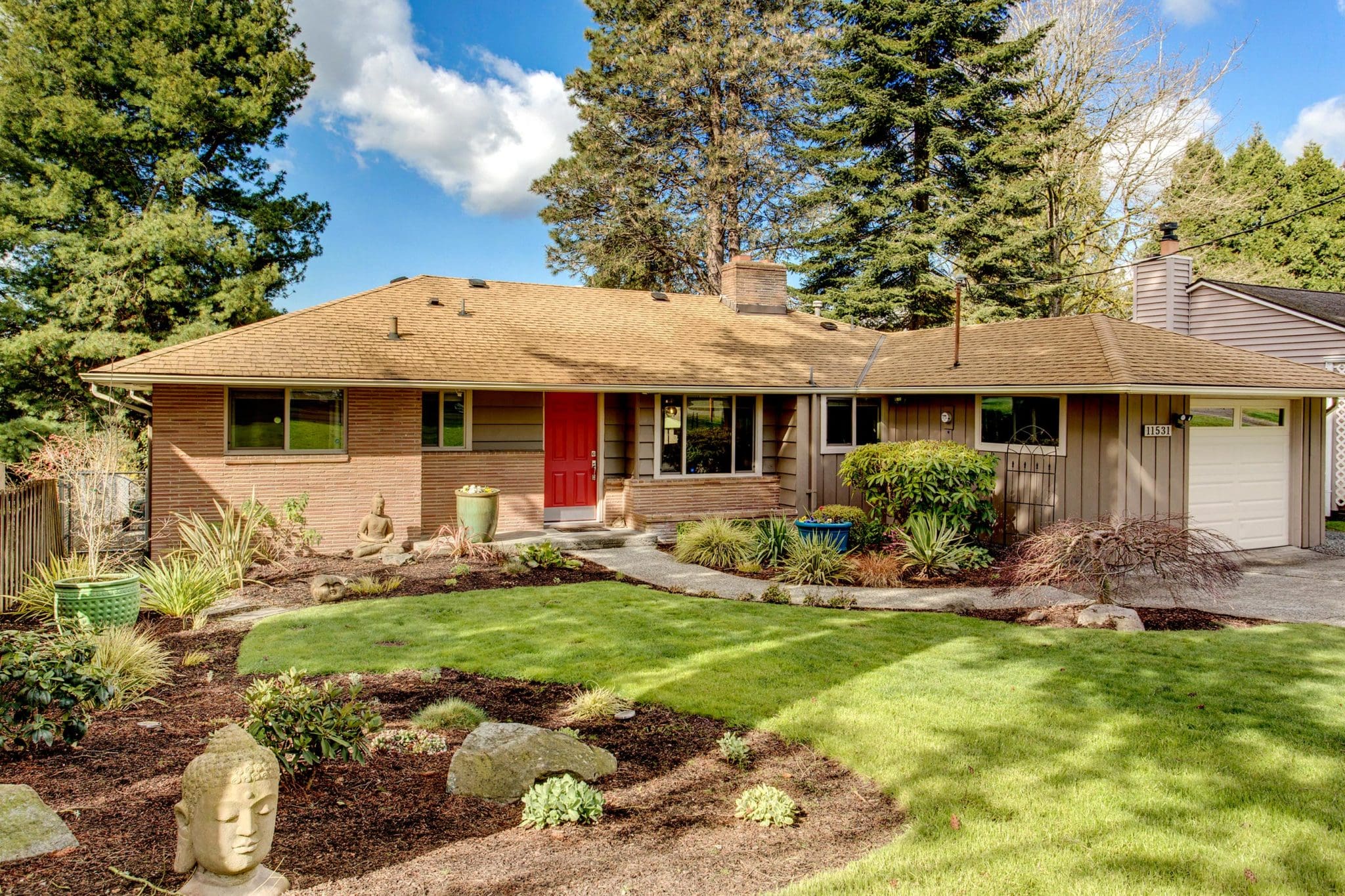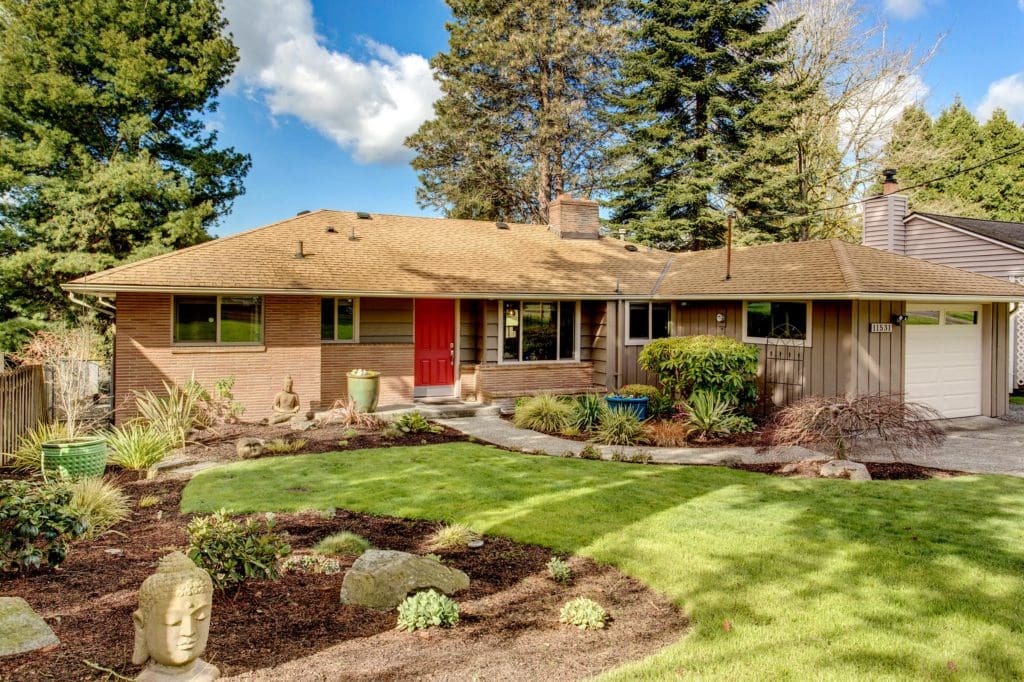 Thank you for taking the time to learn all about this Mid-Century Modern in Meadowbrook! We are absolutely loving this North Seattle home's quintessential Mid-Century vibes, the swanky owner's suite, how perfect its layout is for entertaining, the backyard wonderland, and of course its location in a hidden gem of a neighborhood. 
All the Good Details
Address: 11531 Bartlett Ave NE, 98125

Square Footage: 1,350

Bedrooms: 2

Bathrooms: 2.25

Offering Price: $825,000
Ready to tour this Mid-Century Modern in Meadowbrook in person? Contact us today so we can show you our five favorite features about this home: the Mid-Century vibes galore, the swanky owner's suite, how perfect the home's ranch-style layout is for entertaining, the backyard wonderland, and of course its location in North Seattle's Meadowbrook neighborhood.