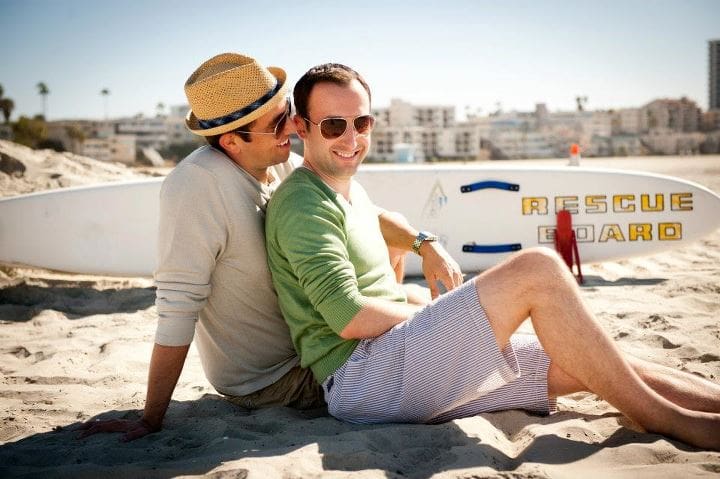 Today the Divas will be celebrating our friends and Diva Dwellers' wedding. Yes – it is a big old gay wedding. Jesse and Shane have chosen to make a commitment to each other. They met while growing up with each other in New Mexico, went their various ways, and a couple of years ago were re-acquainted at a school union. A classic love story in all ways but one. The commitment they make today in front of their family, friends, god, society, and who ever else who happens to be in the room will not be legally binding. Today the Divas full heartily commit ourselves to helping make Jesse and Shane's nuptials legal.
Diva Pals John + Stuart Deserve to Get Married on their 35th Anniversary
The Diva's want to see our friends and Mah Jong pals John and Stuart get legally married on the 35th anniversary of their union. You might remember them from our Divas Take the Hill event this past June. They inspired our Why Marriage Matters! John and Stuart met and fell in love when Diva Chavi was three! Think about it. That is longer than most folks we know have been together – except for maybe some of our parents. And truthfully, why would anyone think their union does not matter? I can tell you that the majority of marriages do not last as long as John and Stuart's union.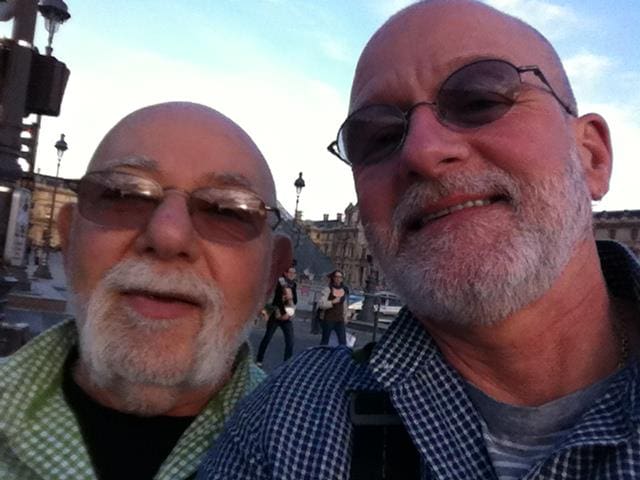 Divas Chavi and Kim Deserve to Get Married
The Divas, Kim and Chavi – would like to have the opportunity to legally marry just like our cousins, sisters, brothers, and many of our other friends and family. When we founded Team Diva Partners, LLC  we had to pay a huge chuck of change in additional start up costs because we were not legally married. There are numerous other ways that money could have been better spent; supporting a local artist, promoting a local business, sponsoring an event for a non-profit group, or doing something productive for our recession ridden environment. It seems like a fair idea to me!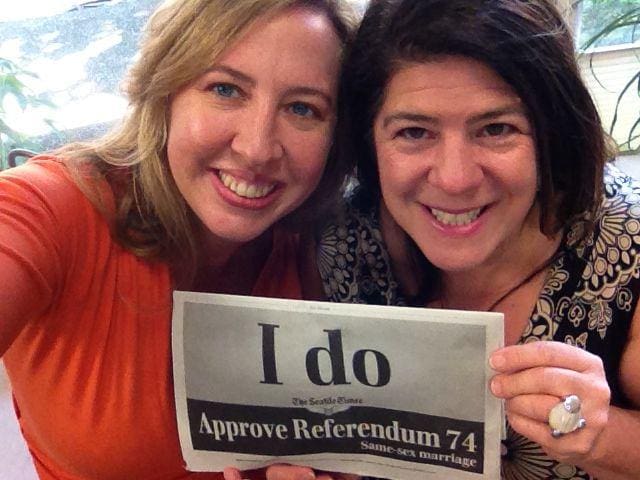 Marriage Matters to the Divas + Our Diva Dwellers
Like many people here in Washington State Team Diva supports Marriage Equality.  We know that Marriage Equality supports and strengthens relationships and is in the best interest of our community. Because our GLBTQ clients cannot legally marry, they have to be extra aware of their rights as homeowners when they purchase a home together. They also need to be often spend hard earned dollars on legal documents to make sure their rights as a couple cannot be over ruled by family members who do not have their best interest at heart. In cases where one person of a couple does inherit the house because the couple has spent thousands of dollars on legal paperwork, the surviving "spouse" still has to pay income tax on the "value" of that inheritance. Their is nothing fair about preventing truly loving gay couples from having the same rights as their straight counterparts. 

This is why we are asking you to please take time out this fall and VOTE to APPROVE REFFERUNDUM 74. The Divas have setup a fundraising goal of $2,500 for the campaign to protect Marriage Equality. Please help us win in November by donating to the Team Diva fundraising campaign!
What can you do to support the Divas and our Diva Dwellers?
Donate to Team Diva's Approve Refferundum 74 Fundraising page » Every dollar counts. There is a ton of money that is being poured into the state by outside entities to repeal a law that was voted on by a majority of our state elected officials. It is going to take every $20, $100, $1,000, or whatever else you can afford to make sure that these out of state people leave Washington State alone!
Support our Capitol Hill Apartment Dwellers whose homophobic landlord donated $20,000 of his gay renters' money to the anti-gay marriage campaign» You may have heard this story – a landlord who owns several apartment buildings here on Capitol Hill donated $20,000 of his money to the anti-gay marriage campaign. Money he made from renting to the GLBTQ community! Can you say "Douche Bag!"
VOTE and talk to your other Divas about VOTING! Every last vote is going to count this election. Think about Shane + Jesse, Stuart + John, and last but not least your own Divas Kim + Chavi!