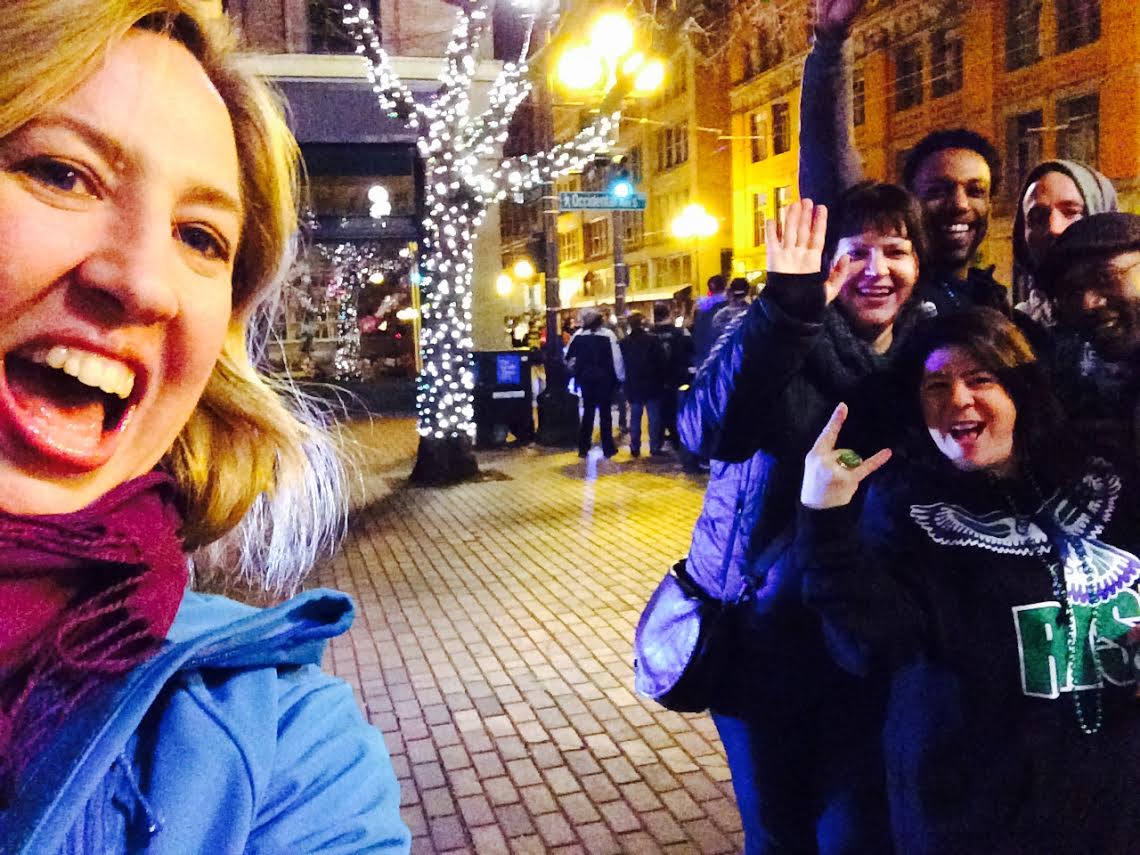 This week I've become inspired to chat about lessons in #winning I've learned from the Seattle Seahawks. Yes, that's right. This Diva is talkin' football. Since you really can't live in Seattle lately and not be talking, listening or hearing about the Seahawks, I thought, why not. I mean, they crushed the Broncos in their SuperBowl XLVIII win last year, they pulled out a stellar season even after a rough start, they are headed for the NFC Championship Game on Sunday and possibly SuperBowl XLIX. There is no doubt they are #WINNERS. But beyond that, I have discovered some valuable lessons in winning from my home town team.
Win Forever
The path to success has not been easy for the Seahawks. When Pete Carroll came to Seattle in 2010, they were a team in flux. They just lost their general manager, Tim Ruskell, 2008 was one of the worst season's in the team history and 2009 was not much better. In fact, when the rumors started to spread that Carroll was in talks to take over as head coach in 2010, sport writer, Ted Green, wrote in his LA Times, Sports Now blog that Pete Carroll "would lose credibility if he went to Seattle."   He went as far to say that if Carroll became the Seahawks coach he would lose, "any chance he had of forging a coaching legacy anyone will want to remember." If this guys isn't eating his words now, he should be.
It seems that Pete Carroll is not afraid of a challenge. This is evident by his mantra in life which is
Sounds a little crazy since no one wins forever, and maybe it is. But this philosophy seems to be working. There is his 9 years legacy at USC and a potential Seahawks Superbowl victory for the 2nd year in a row. For Carroll, it's not just about winning the next game but about maximizing your potential in life and making the most of what is put in front of you. Having mantra's or standards to live by are crucial to success. At the DivaHQ we have some basics codes of conduct that we set for the team, we bring our best selves to work and have a positive attitude, everyday. Why? Because winning is as much about attitude as it is about work and hustle. "Of course we want to win every game, but winning forever is more about realizing your potential and making yourself as good as you can be," Carroll said. "Realizing that is a tremendous accomplishment, whether it's in football or in life." Adopt the "Win Forever" mantra in 2015 and see how much easier it is to reach your goals. Believing in your success is half the battle. Who want's it more? We do!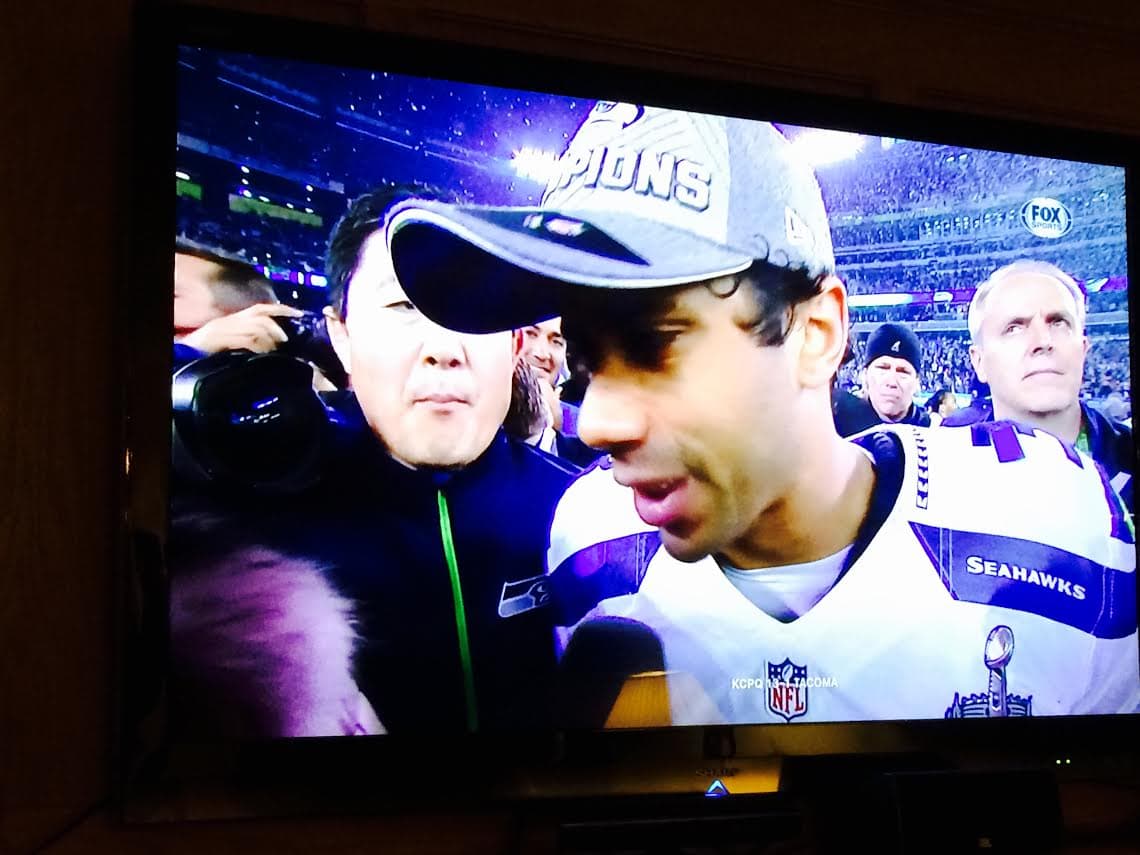 When You're Prepared – You Are Never Scared
Having the right attitude is the first step but y'all still have to "work!" I heard this awesome interview with Russell Wilson the other day after their Panther's win. What he said was not profound but it is something we all often overlook. He said "When you're prepared, you're never scared." Being prepared means you can trust in your skill, your knowledge, your judgement. You know at the core of your being that you can do whatever it is you are attempting to do because you have practiced it. Day in and day out. As Russell says, "When you work that hard every day, you give yourself a really, really good chance to win a lot of football games." 
I don't know about you but I like winning when game day rolls around. For us real estate folks,"game day" is every time we are in front of a client. When you have that meeting with a client, whether it is a listing presentation, a buyer presentation or holding an open house, you should be there to win. To have that client, that buyer, that seller choose YOU as their agent. But how can we expect to win if we are not prepared. This makes no sense. So many agents I know, new and experienced, never practice their profession until they are in front of a potential client. They approach each open house or listing presentation as another chance to "practice" instead of being completely prepared for engaging with that client and ready to address their needs. This means we are leaving the "win" up to luck. If the Seahawks only practiced playing football when they were on the field with the opposing team the chance they would be on their way to the NFC Championships and possibly the Superbowl is pretty low. The same is true for us as agents. When game time comes around and we are in front of a buyer or a seller are we there to practice? Nope! We are there to win. Practicing and preparing for every listing presentation, every buyer presentation and for every open house before we are there at that meeting means we are ready to "win" when game day rolls around.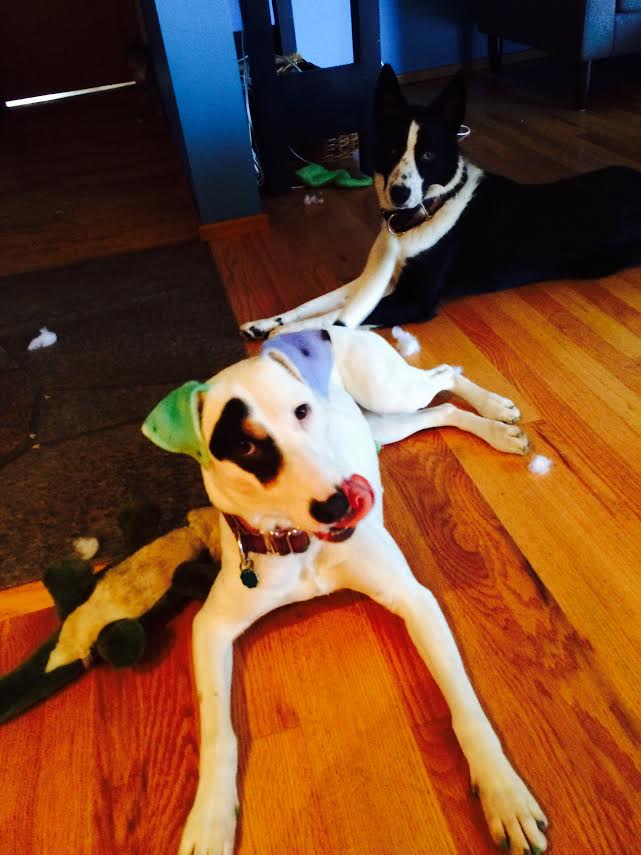 Give It Up for Your 12th Man
No one can deny that the 12th Man in a real force in our city. Seahawks fans are some of the most hardcore out there. And they are for dang sure the loudest! In interview after interview, both Pete Carroll and the players talk about the "12th Man" being a huge influence in their success, especially when they are playing at home in Century Link Field. Seahawks fans are pretty much the bomb. They are loud, proud, loyal and passionate about their home team. They make it known that their team is #1.  They bring the love and the Seahawks give it right back by thanking their fans every as often as possible for their support.
This is one of the best lessons we can learn as real estate professionals. Our clients, friends, Realtor pals, and family (or as we call them Diva Dwellers and Divotees) – these folks are our "12th Man." They are our loud, proud and loyal fans that will spread the word that you, your team and your company are #1. Cultivating loyal fans takes time and energy.  It means never giving up or giving in – regardless of the obstacles put in front of you because your fans are relying on you to be there when they need you. It means being the best you can be everyday, being a winner for them when it comes time for them to buy, sell, rent or remodel their home and making sure you never forget to say "Thank You!" Make it your goal this year to say "Thank You" to your 12th Man as often as possible. They are a huge part of our success and I'm sure they are part of yours!
Lessons in winning comes down to these three major point: attitude (Win Forever), being prepared (When You're Prepared – You Are Never Scared), and being surrounded by loud and loyal fans who support you, your team and your vision (Give It Up for Your 12th Man). Simple. Truth. #GoHawks