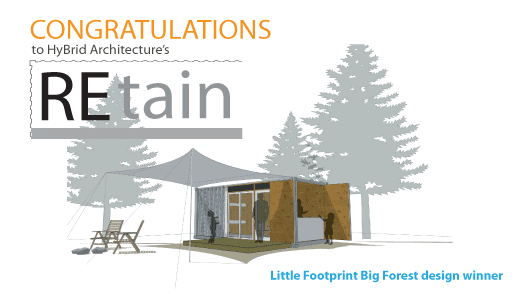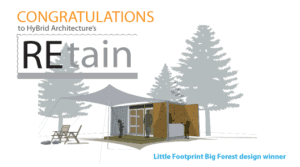 Team Diva's Central Area Green Tour Partner, HyBrid, just won an Architectural award to build camping/overnight structures with surplus cargo containers with King County. We would like to extend a huge congrats to our green cohorts here in Seattle. HyBrid Architecture won for their REtain design, which was selected as the winning design of the Little Footprint Big Forest contest and was announced at the Built Green Conference on September 14, 2011 according the King County Website.
The idea of camping in a revitalized cargo container designed byHyBrid makes me want to go Glamping in King County's Tolt-MacDonald Park near Carnation, WA ASAP. Soon I will be able to camp in a cozy, yet comfortable and ecologically sound camping structure – thanks to the creativity of King County Parks and HyBrid. Anyone who loves modern architecture as much as Team Diva understands that you can take Modern with you anywhere – including to the campground.
The project was devised earlier this year. The Parks division, in collaboration with King County Solid Waste Division's GreenTools, conceived a contest dubbed "Little Footprint, Big Forest." The goal was to demonstrate King County's commitment to innovation in green building, sustainability and prosperity, while offering a unique opportunity for campers to enjoy nature in an ecologically sustainable way. Contest sponsors invited architects, designers, hobbyists, students, builders and others to submit a design and vie for a $4,500 prize and chance to see their concept become reality.
Designers were challenged to create an overnight structure re-using a surplus cargo container that could be staged anywhere in the county's 200 parks and more specifically, on forested lands within the 26,000 acres of open space parks and natural lands that have minimal roads or utilities.
Below is a quick overview of the winning REtain Design