It's not uncommon in the Seattle real estate market for first-time home buyers to try out the home-buying process, then take time off to better prepare. There is so much to learn about home buying, so it isn't wasted time, even if the need to wait can be discouraging. It is especially tricky if you have just moved to Seattle and don't know the town that well yet.
Shannon and Leo's experience was just like that, but fortunately, they had great luck with their landlords. As an added bonus, taking time to prepare also helped them know for sure where they wanted to buy in the city. After three years of renting and learning the neighborhoods, they decided that it was time to try again. And this time, the house happened!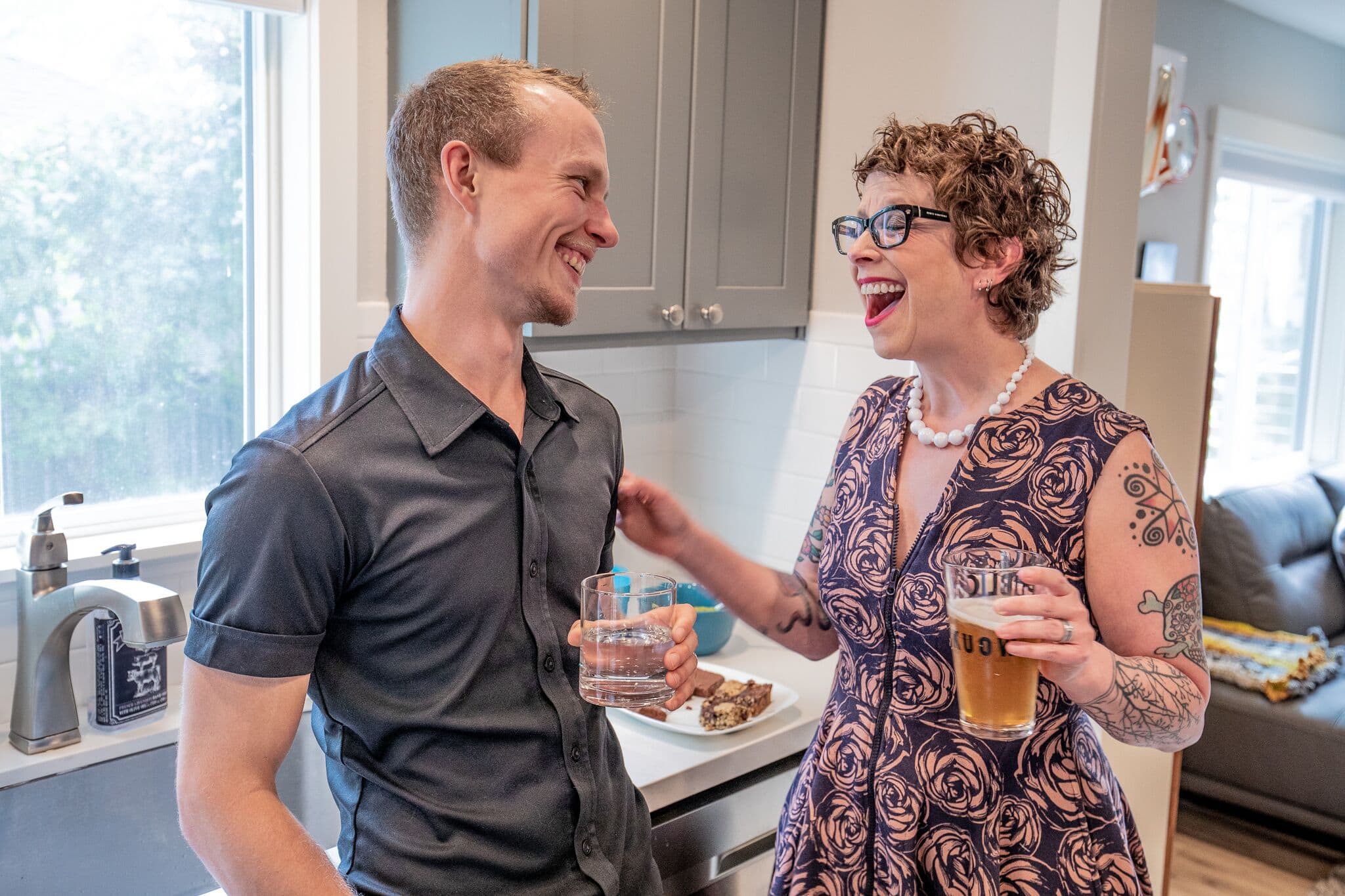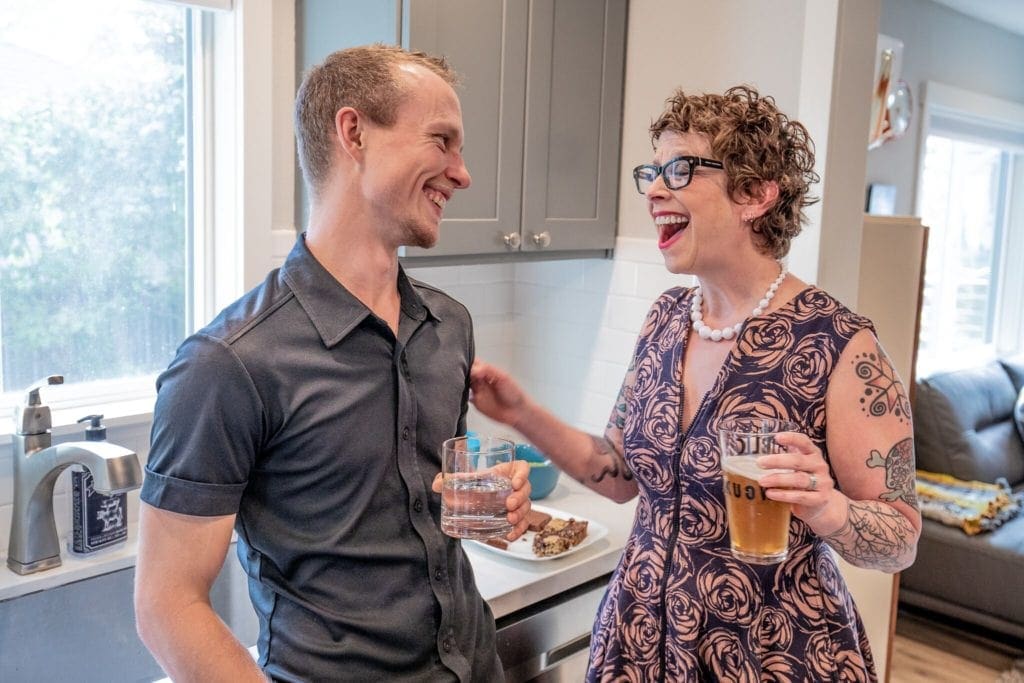 Shannon fell in love with West Seattle on her first visit to Leo's workplace there. (They had been living in Greenlake, and she was working in Georgetown.) Water and natural beauty (and parking!) abound in West Seattle, and they both just love their location.
They were so motivated by the desire to land in West Seattle that they were a bit "frenetic" as they began the home buying process. In our video interview with them, Shannon says "Poor Rocky." Haha! Well… I can definitely say not poor Rocky at all. Working with Shannon was like having my own personal Kathy Griffin. She knows how to make a well-timed inappropriate comment that keeps you in stitches.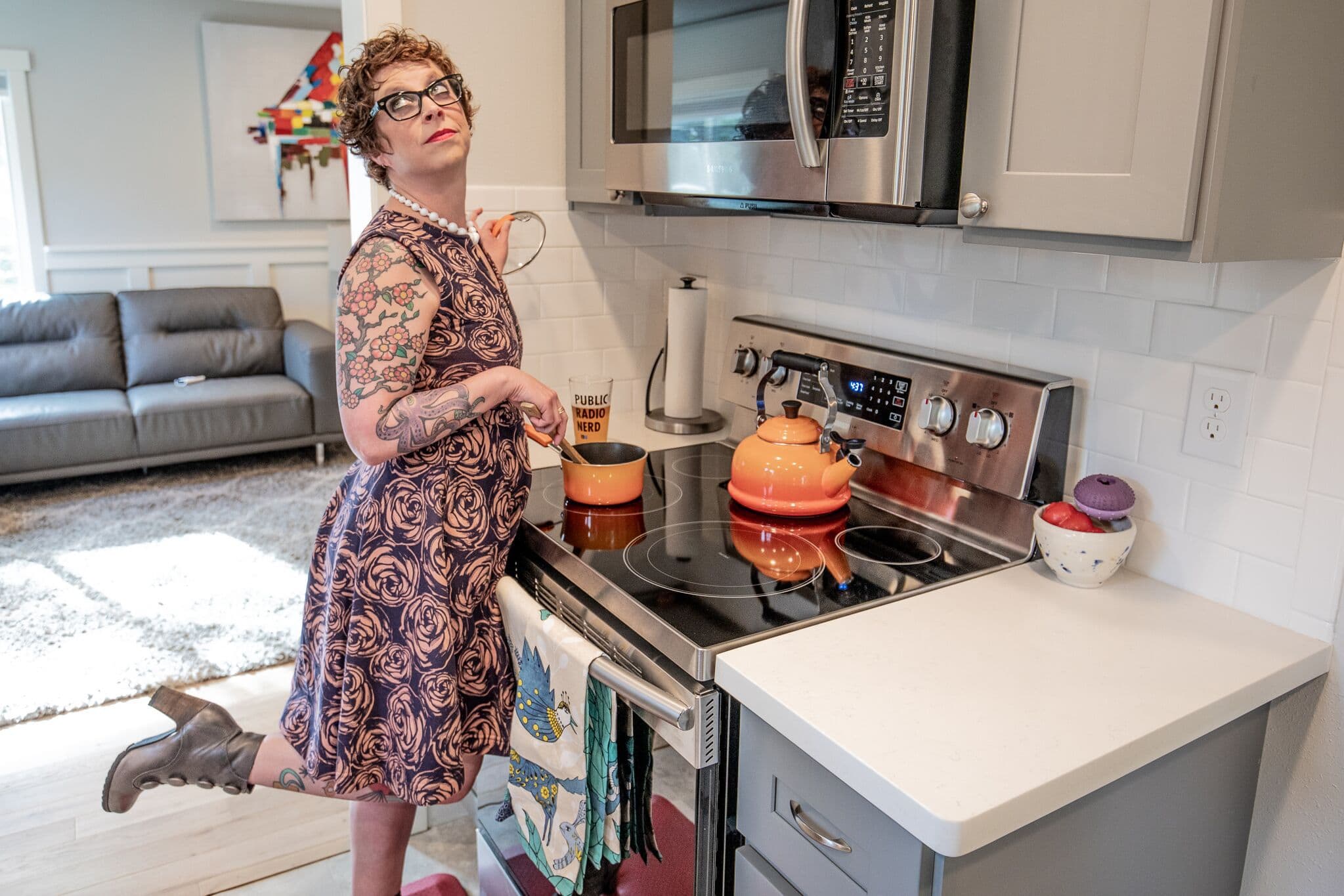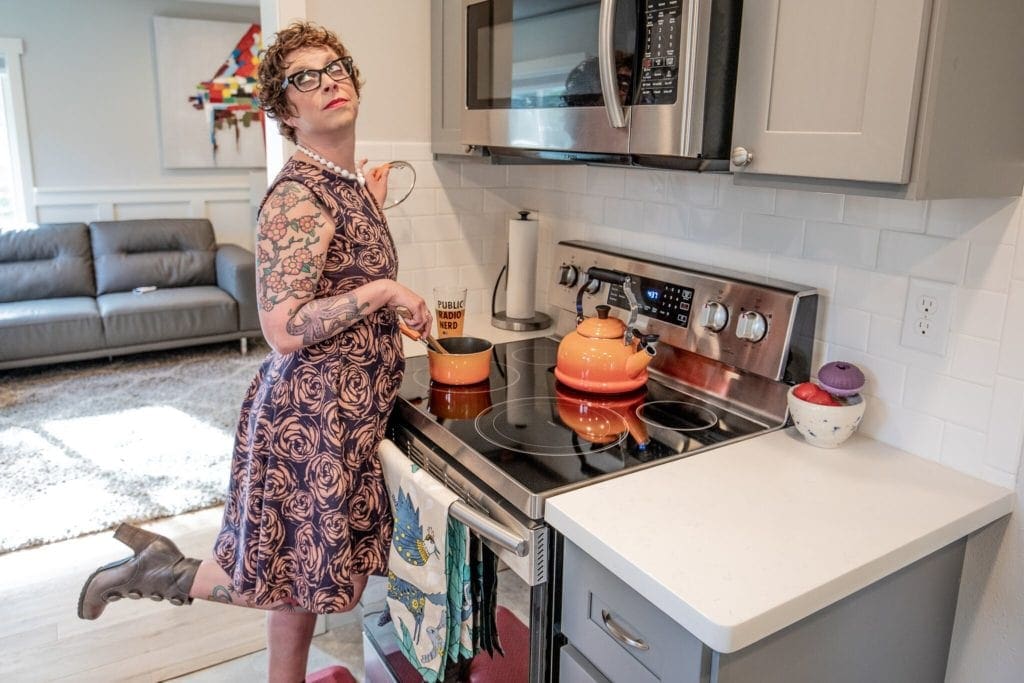 We were actually conducting a pre-inspection on a different house when we found their home. Halfway through the inspection, they realized it was just not the house for them. I had barely locked the door behind me before Shannon ran a search and found a home that just hit the market not too far away. It was at the top of their price point but I noticed they were not waiting to review offers. With all the bidding wars happening, they were not super optimistic, but I felt it was worth a look. Sometimes jumping in there quickly makes all the difference in getting a house.
We wasted no time drove and straight to the house, saw it, and put in an offer right away. I built a rapport with the listing agent, told him all about Shannon and Leo, and how the home was so right for them. And really, how could he want to sell the home to anyone else once he heard about how wonderful these people truly are. We were the first to put an offer in and the very next day, I had the absolute pleasure to notify them their offer had been accepted!
The yard was a blank canvas, and Shannon and Leo began transforming it into a thriving garden even before they officially moved in. They worked hard at every step, and now they, too, are thriving in their home. I recall Leo at the inspection, and he was so excited to make some of the improvements and repairs their inspector Steve suggested. It was so beautiful to see the pride he was taking in being responsible for taking care of the home.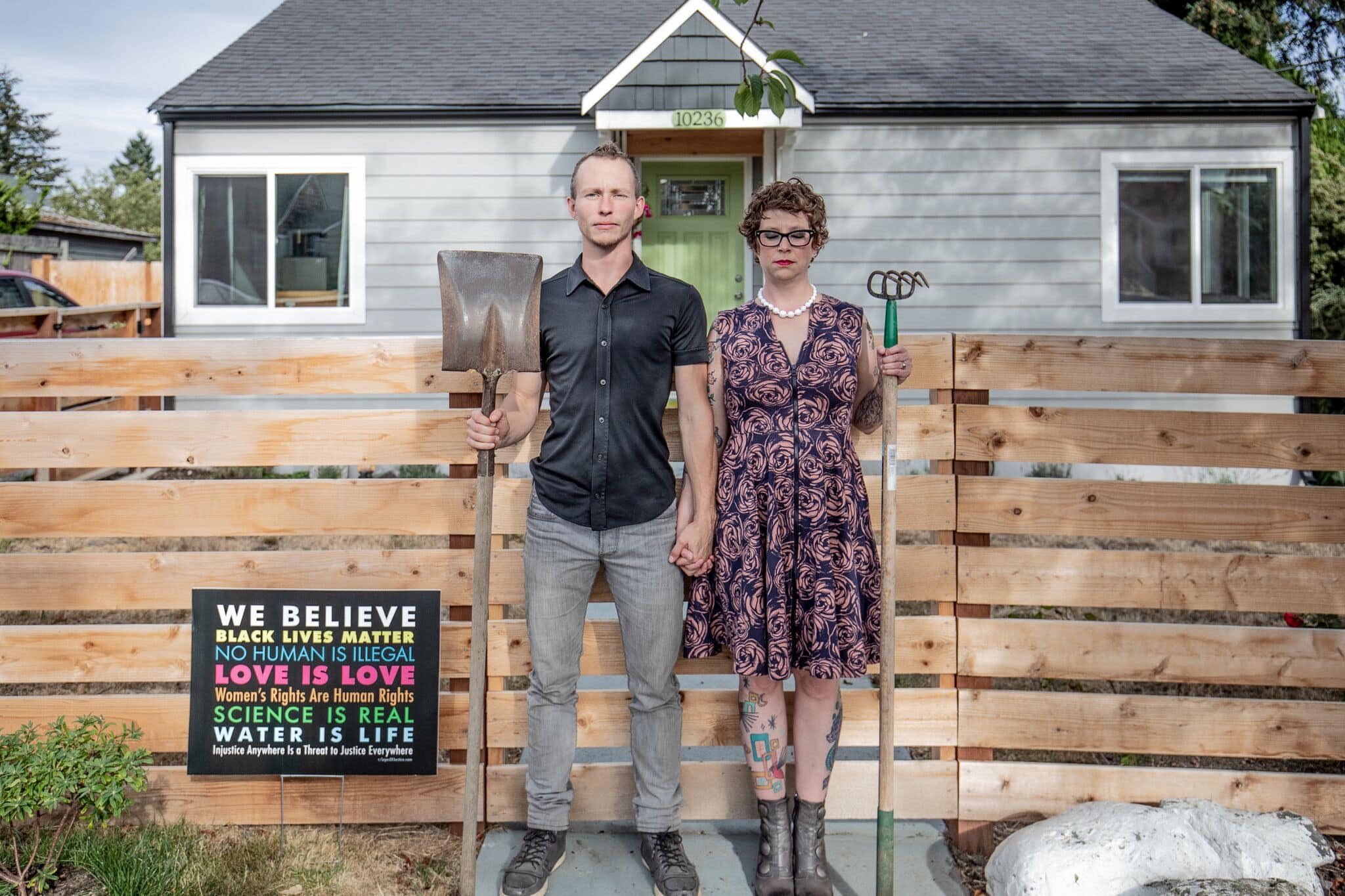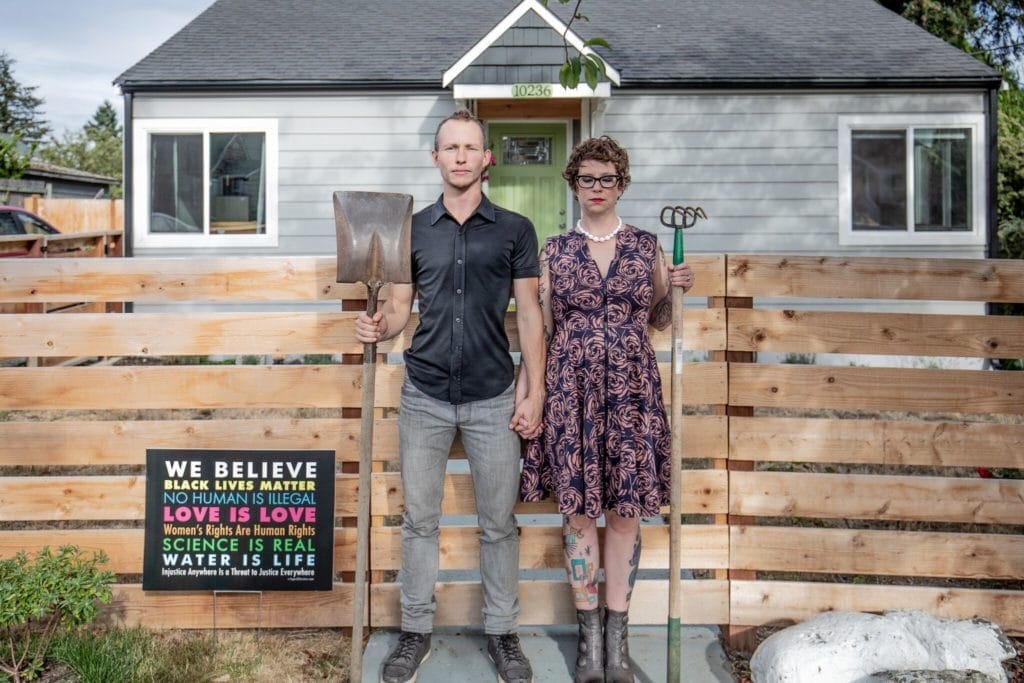 As for buying a home with Team Diva, Shannon's advice: "Sit back and chill and let the Divas do their thing. They are so good. They know their shit. They know what they're doing. Just trust them and let them take care of you, and then the process will be way less stressful than it typically is."
She also has some kind words for the Divaland community that we have cultivated: "Divaland culture, to me, is just a bunch of fucking real people. People who are not pretentious. People who are easy going, get along, open-minded…" the list goes on.  Well, the same goes for them. I went to their housewarming party and met some of the most amazing people. I always say good people know good people and I love the ever expanding Diva Family.
We are so grateful to have Shannon and Leo in our Divaland family, because they fit the bill as well as anyone. We love our Diva Dwellers!