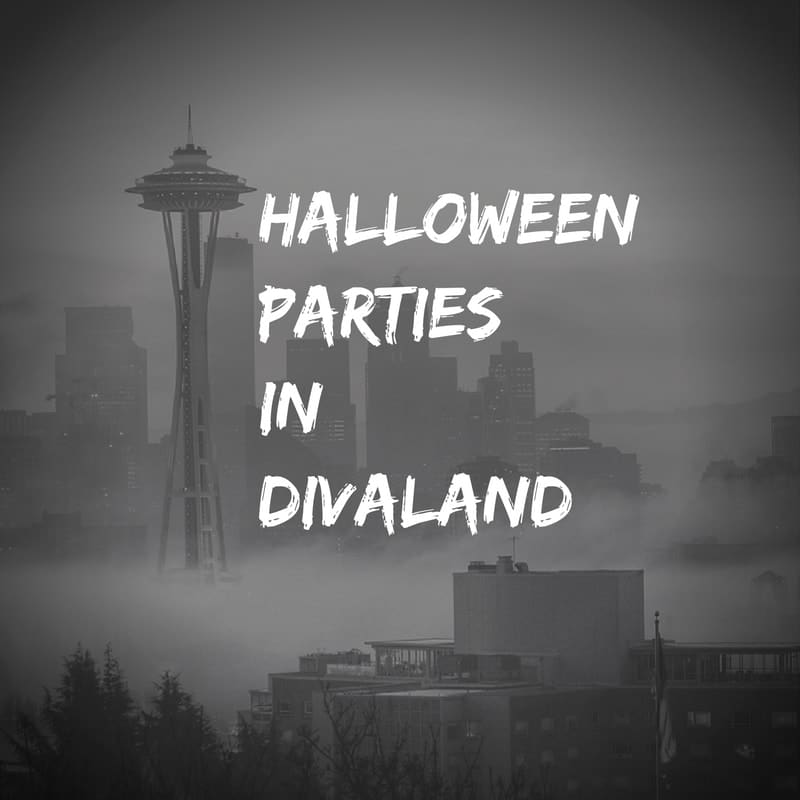 Maybe you have been planning your costume for months, and maybe you will throw something together last minute. With so many events around town, you may need to do both to keep things fresh. Here's our lucky list of 13 halloween parties and attractions to tingle your spine…and maybe a few other body parts.
Spooky Sightseeing
We saw a viral tweet recently that expresses our general sentiment about haunted houses:
If I pay $40 for a haunted house I better die

— september22 (@hodgesboi15) October 12, 2013
We know how involved these attractions are to stage, but it's hard to justify being herded around in tight quarters until you are inevitably chased out by a redneck maniac at the end. We could get the same treatment for free at a Trump rally.
And yet, it's a sort of tradition this time of year. For those who want to go that route, there are some deviously fun options (for under $40).
Georgetown Morgue Haunted House 2016
This night of scares can be free for those who don't mind spilling a little of their own blood…and potentially saving a life. The producers of Georgetown Morgue Haunted House are teaming up with Bloodworks NW to accept blood donations on site. Those who donate a pint receive four tickets and go straight to the front of the line with their friends.
$22 per person general admission (though they have other special deals for groups). Through October 31.
Read more and get tickets on the official website.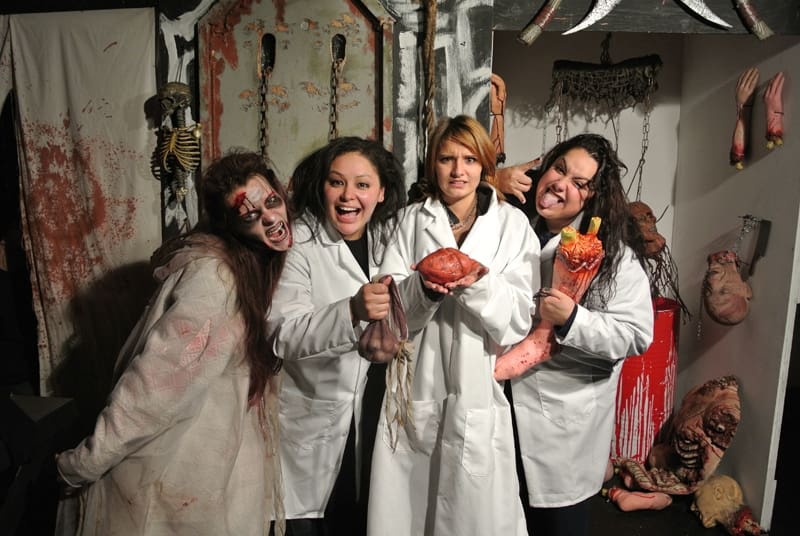 Haunted Nightmare at The Nile Shrine Golf Center
Just north of Seattle in Mountlake Terrace, the Nile Shrine Golf Center gets turned into a Golf Corpse every Halloween. The Haunted Nightmare event is a lot less claustrophobic than the usual haunted house experience but has plenty of live actors and special effects to keep your adrenaline pumping. After making it to the other side, you can relax with your friends and enjoy food and drink at Big E Ales Fear Garden, food trucks and festival vendors. $15 general admission if you purchase in advance online.
Read more and get tickets on the official website.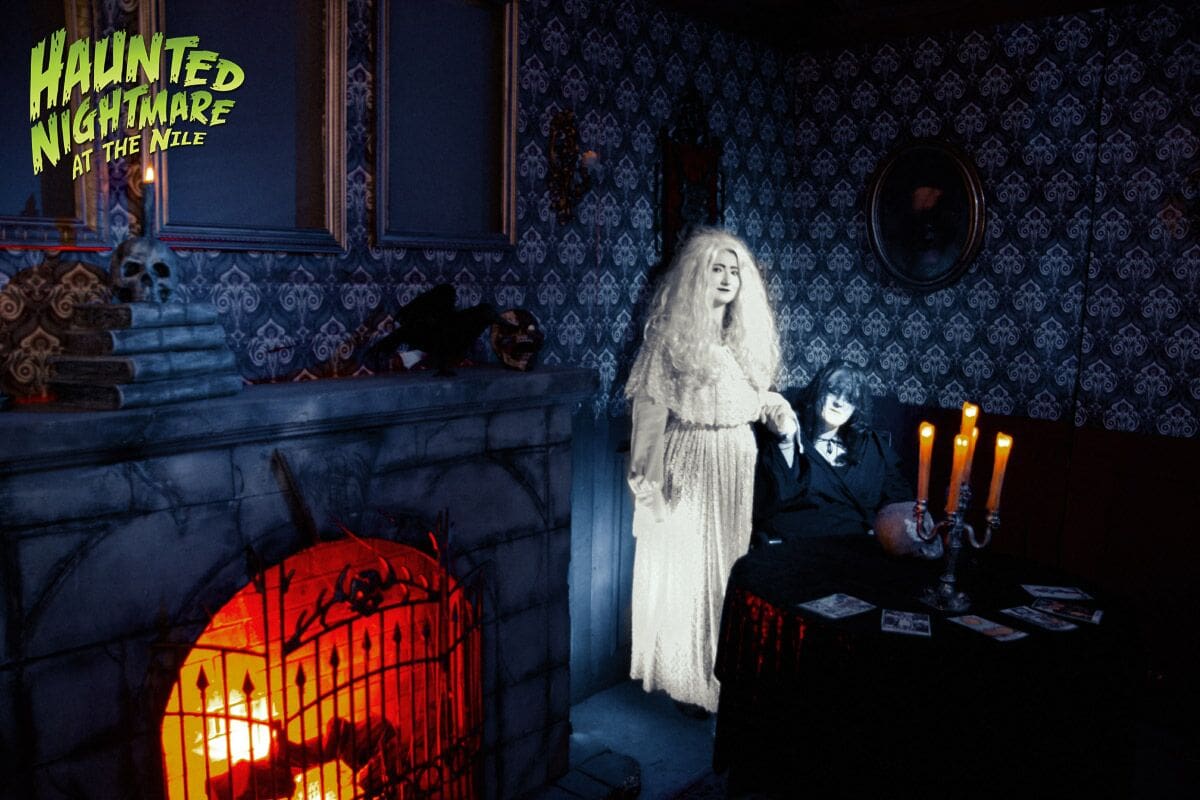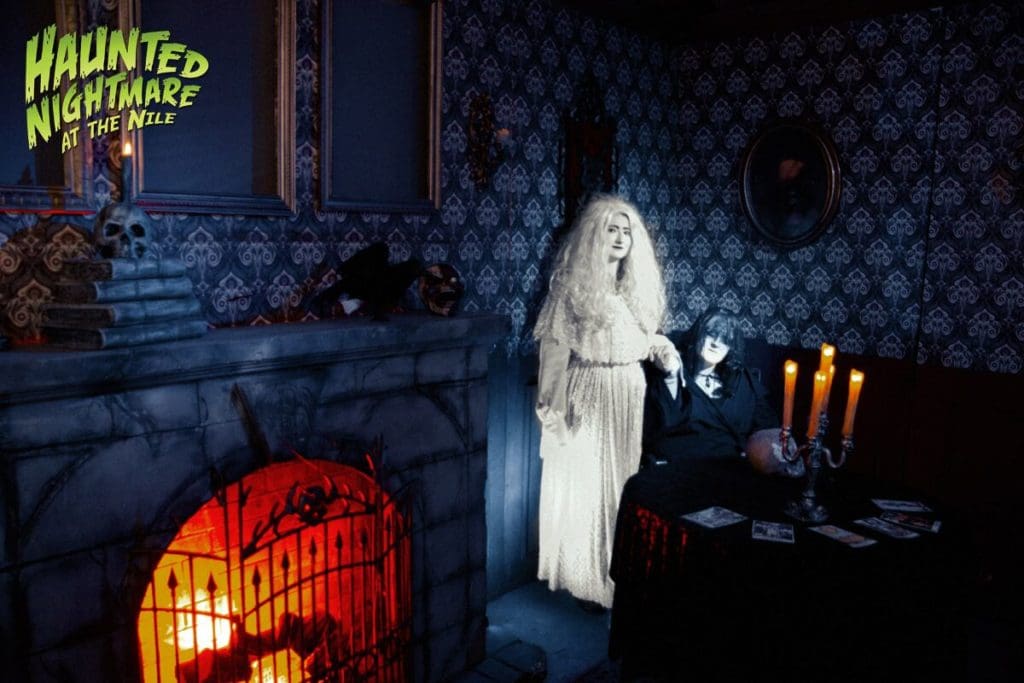 Zombie Paintball Frenzy at Carleton Farms
Kenmore is a bit of a drive north from Seattle, but we had to include this one on our list. There are a number of haunted courses and locales, each with their own admission (or purchased as a package), but the key one here is the Zombie Paintball Frenzy. Here's the scoop:
First, you board the Zombie Combat Wagon armed with 20 paintball guns. We give you 150 glowing paintballs for you to shoot live zombies and targets. Then we drop you off at Zombie Farm for an extended haunt experience. NO Paintball Guns in Zombie Farm. Instead, you must navigate back to the barn on a non-lighted trail through the dark cornfield with Zombies chasing you. Stealth mode is key to making it out alive.
The total experience is about 20-30 minutes, and it is bound to be a memorable experience indeed. Open through October 31. $19 per person.
Reserve your zombie ride online (and buy extra paintballs, if you are so inclined).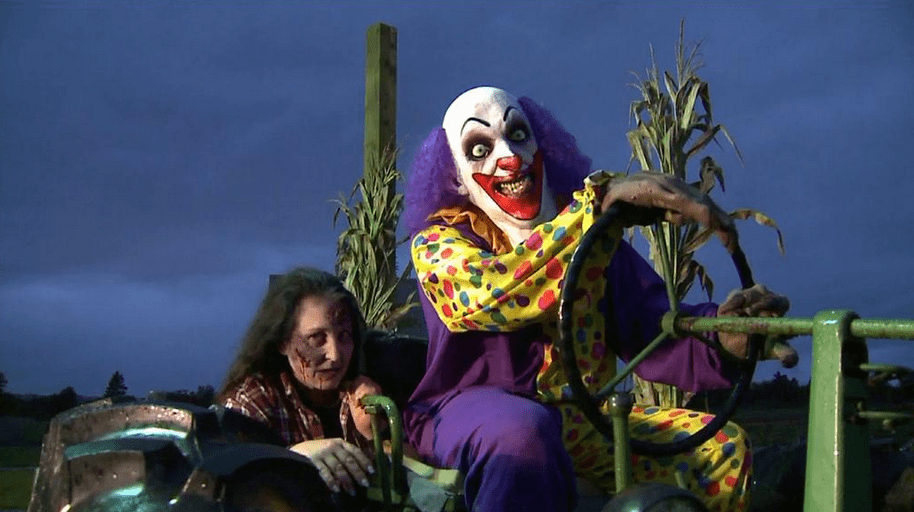 Scary Aerials and Cabaret
If being chased around by zombies and demons isn't your thing, there are still plenty of ways to get your thrills. Death-defying feats with an otherworldly atmosphere are a perfect way to break the norm on Halloween.
The Cabiri Presents: For Life Eternal at Youngstown Cultural Center
The Cabiri presents their annual Ghost Game dessert theater cabaret at the end of October. It's always one of the most intriguing Halloween parties, and this year's theme For Life Eternal conjures visions of bloodbaths and dark pacts. Inspired by folklore and mythology, five vignettes are presented with dance, aerial acrobatics, eloquent narration and live music by Sataray and celadon. Desserts from Seattle area bakeries and chocolatiers are included in the price of admission. There is also a full bar where you can purchase craft cocktails created especially for the event.
On Halloween night, there will be a costume contest, with prizes awarded to the audience's favorites. Ages 16+. October 27-31. $45-$65.


Carnevolar: Abduction at Emerald City Trapeze
Carnevolar sells out every year for good reason. It is Seattle's biggest Halloween circus and dance party, with hair-raising trapeze, aerial and variety acts. The theme of this year: an out of this world tale of Abduction. After the evening shows, guests can stick around for a dance party with DJ Bobbyo Road Show.
VIP tickets for the evening shows this year are already sold out, but you can snag general admission tickets for those times. There are also still VIP tickets available for the Saturday matinee performance if you want a balcony view of the action. (The Saturday matinee also allows youth under 18 to attend. Evening performances are 21+). Adult admission is $25 to $55.
Read more and get tickets on the official website.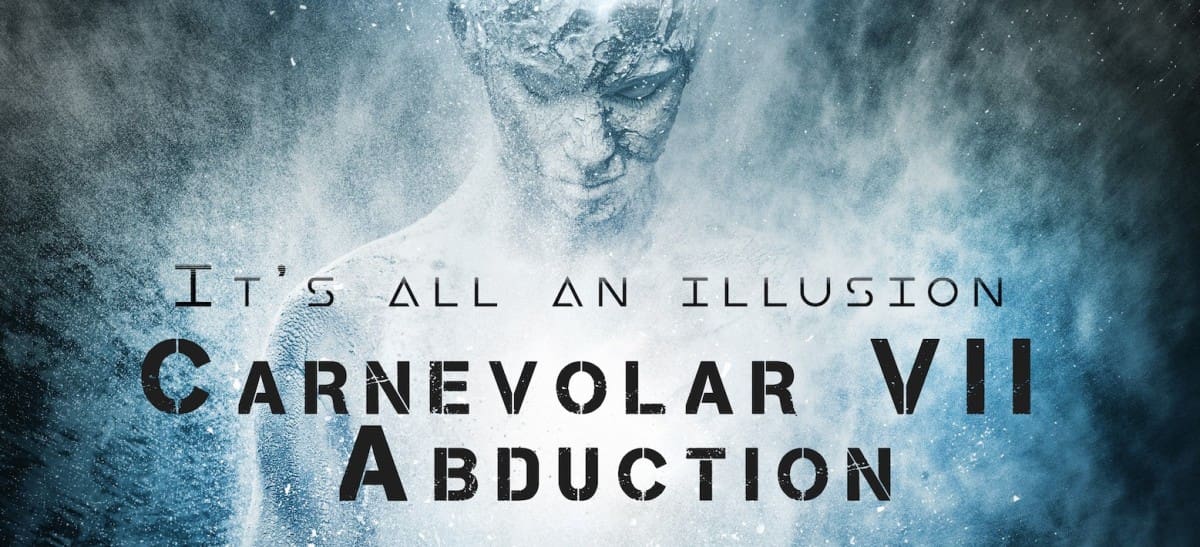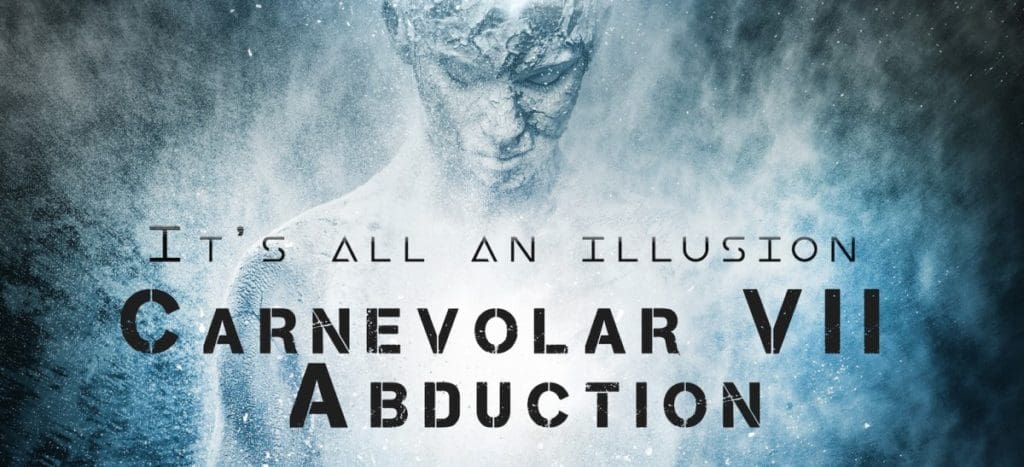 The 13th Annual Cabaret Macabre at Columbia City Theatre
It's lucky 13 years for the Cabaret Macabre. The vibe of this Halloween night party is retro and bohemian, with live music and performances inspired by burlesque, folk and troubador traditions. Four live musical acts, will take the stage: The Bad Things (who have been with Cabaret Macabre from the beginning); Portland-based folk-fusion band Chervona; blues singer Baby Gramps; and Intuitive Compass, an Oregon act inspired by Old West musical style. The burlesque performances will feature Sinner Saint Burlesque's Lady TaTas and Dona Dei Cuori. There will be belly dancing by Miss J9 Fierce and Danse Carouselle, and the night will be emceed by Sailor St. Claire. It all starts at 7pm on Halloween Night. This one is 21+. $20 advance general admission. Get tickets online.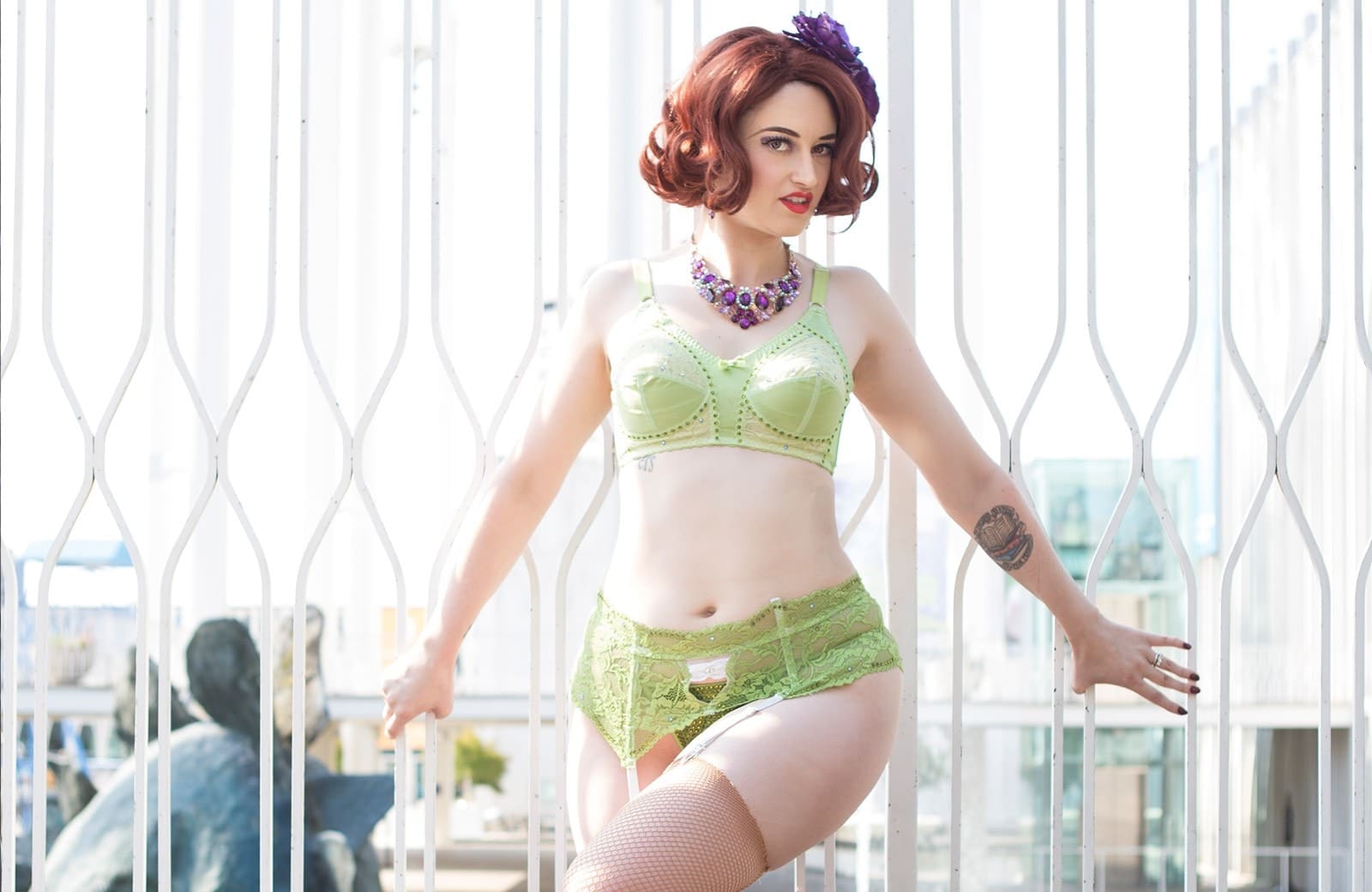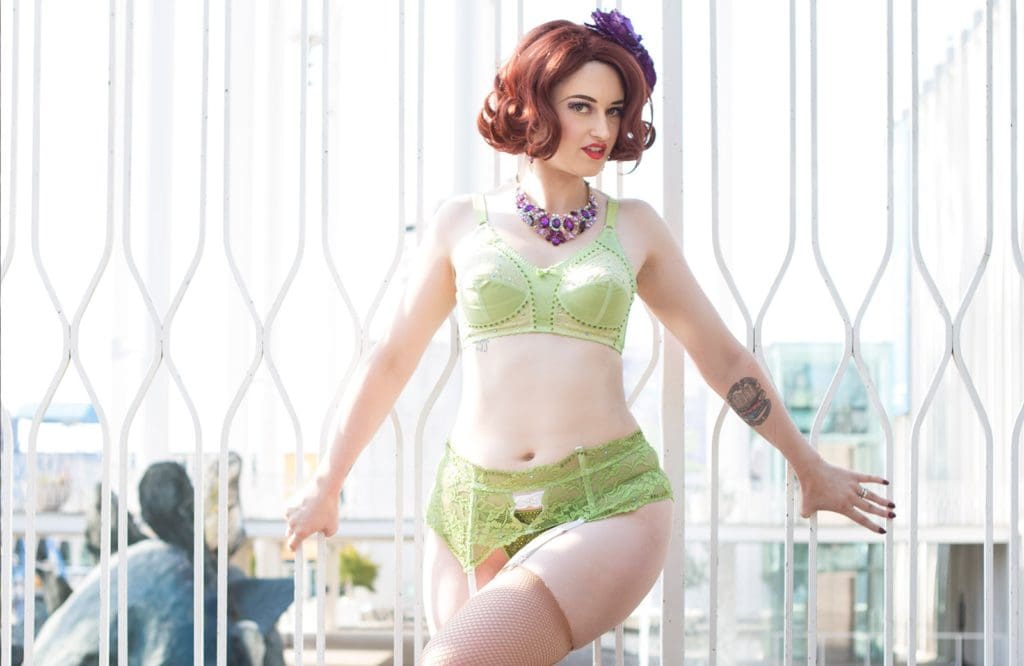 Theatre of Ghoul-ty
Dramatist and essayist Antonin Artaud famously said, "No one has ever written, painted, sculpted, modeled, built, or invented except literally to get out of hell." In the case of these ghoulish performances, you might actually be descending into a hellish vision (but always with a certain j'oie de vivre).
Seattle Immersive Theatre Presents: Harvest
Seattle Immersive Theatre produces fascinating shows year-round that forgo the usual staging of both new and familiar places. In Harvest, the company breaks the fourth wall entirely, allowing guests to navigate the space of their own will. The summary is intriguing to say the least:
Choose your own path and test your bravery as you crawl beneath the skin of this gruesome open world conceived and directed by Ali el-Gasseir and designed by Seattle Immersive Theatre's award-winning Scenic Designer Paul Thomas along with a team of some of the city's most talented visual artists.
As the party evolves from elegant to sinister, you may learn that not everyone is what they seem…
This party is 21+ and requires you to arrive a little early to sign waivers (and maybe imbibe a little liquid courage in advance). $25 general admission. Read more and get tickets on the official website.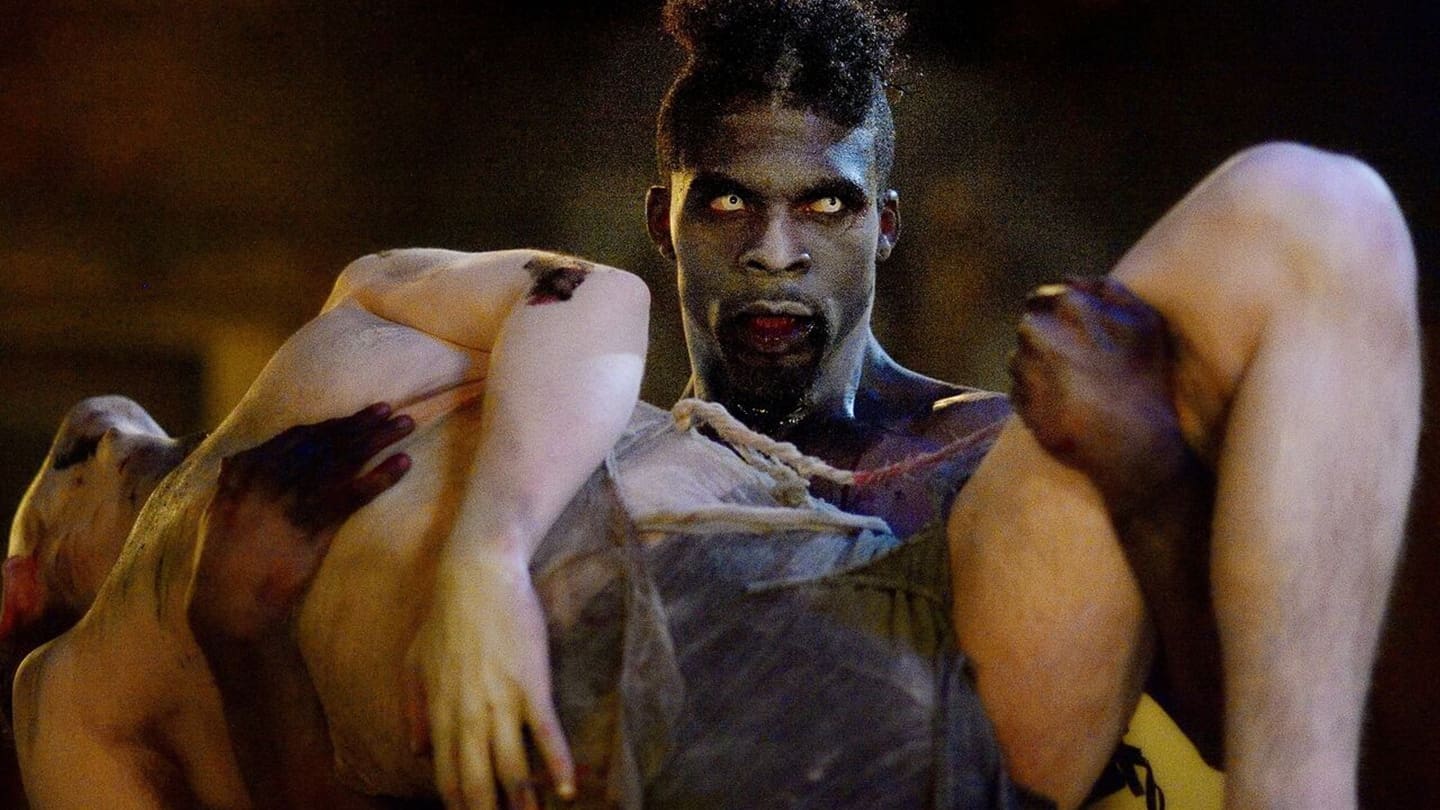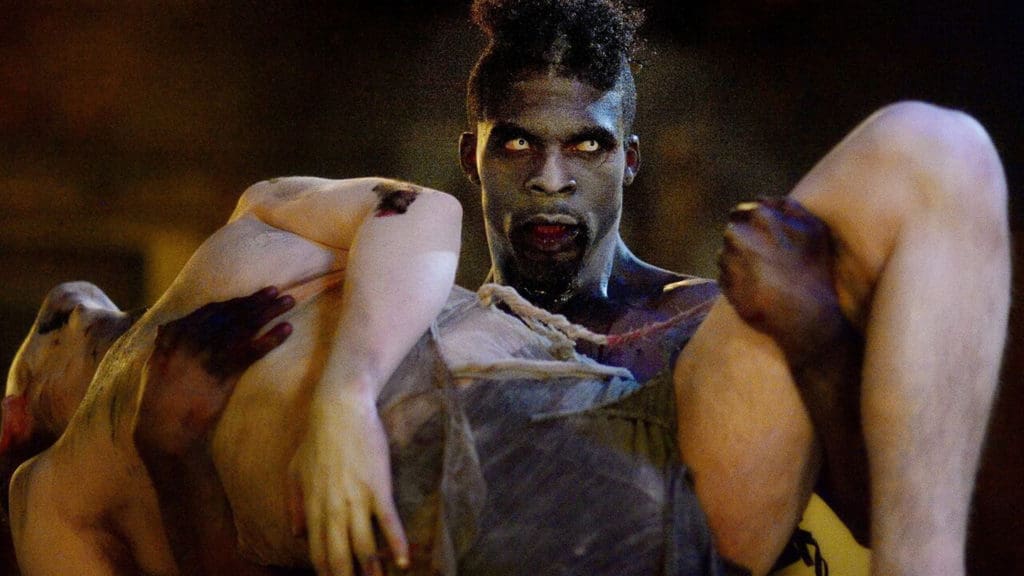 Seattle Musical Theatre Presents: Stephen Sondheim's Sweeney Todd
Sweeney Todd has long been a crowd-pleaser for musical theatre fans. However, the film adaptation has given greater notoriety to "The Demon Barber of Fleet Street" in recent years. For those with a penchant for meat pies and uncomfortably close shaves, a live performance of Sweeney Todd is practically requisite this time of year. Seattle Musical Theatre presents Stephen Sondheim's macabre masterpiece, October 28 – November 10, featuring the recent musical adaptation by DeVotchKa. $35-$40 for admission. Read more and get tickets on the official website.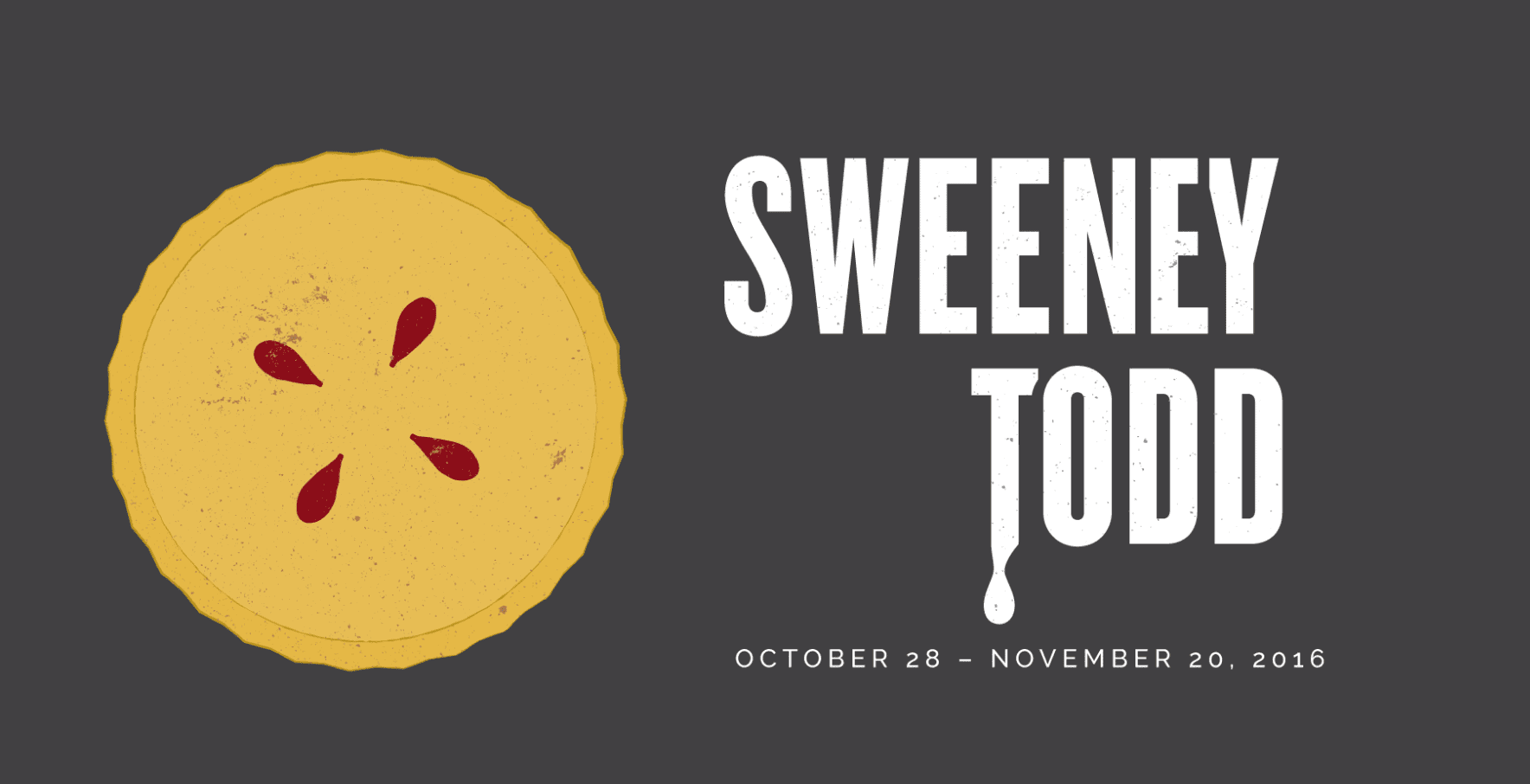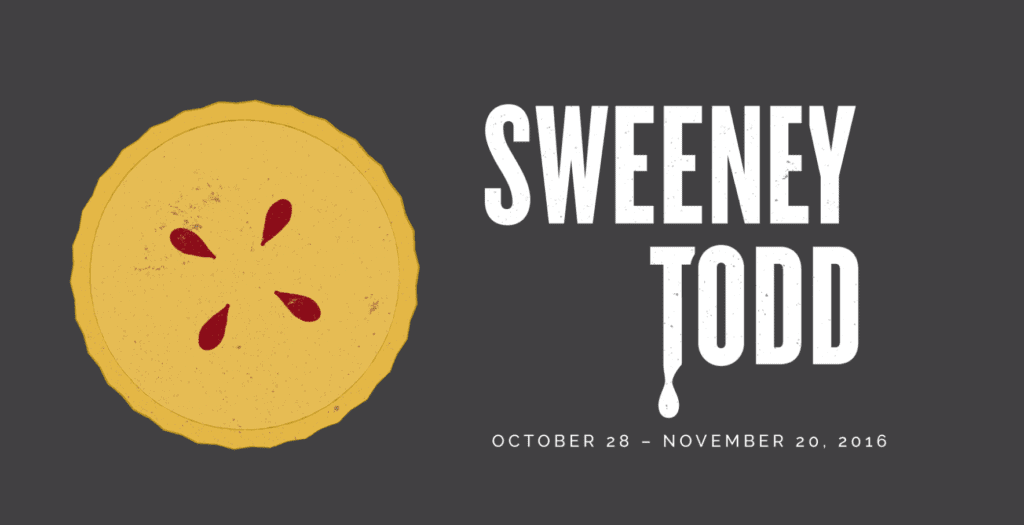 Café Nordo Presents: Hotel Nordo
We already featured this one in our Fall Arts Guide, but it bears repeating, especially for this occasion. Café Nordo is one of Seattle's favorite dinner theatre experiences. The performance troupe's truly artful way of bringing the food and drink cleverly into the plot makes it feel more immersive. They haven't been long in their permanent Pioneer Square location, The Culinarium, but their new production, Hotel Nordo, uses to full effect the atmosphere of the 125-year old building, whose upper floors are an old hotel.
Bone appetite. Get tickets online.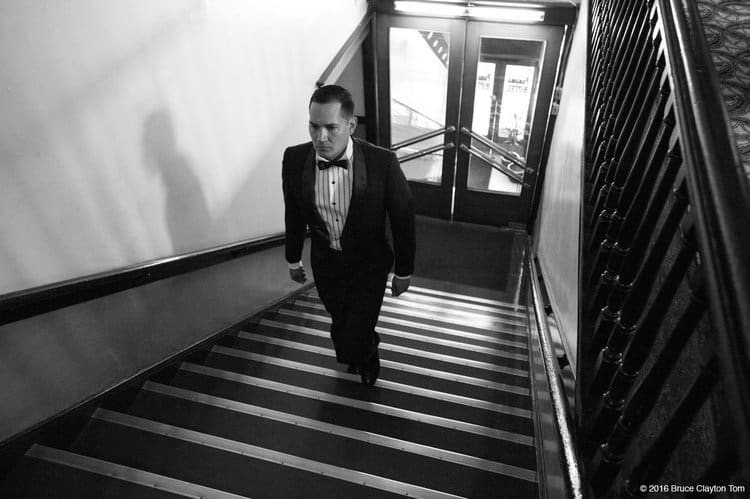 Freakish Fetes
If all you really want to do is get dressed up and party with everyone with their freak flag at full mast, you have options. (We are not including Freak Night at Tacoma Dome…because we mean "freaky fun," not "freaky juggalos on meth and kids with fake IDs.")
Fashionably Undead Prom: Under the Sea at EMP, October 22
EMP's slick interior makes for a big, glittery bash every Halloween. In addition to dancing the night away at the DJed dance party and live music from Prom Queen, guests will enjoy other activities. Get a bouffant or pompadour from Bowie Salon and show it off at the prom photo booth. Wicked Pies provides slices or to be washed down with some spiked punch. You'll be encouraged to roam the museum including the exhibit Can't Look Away: The Lure of Horror Film. Maybe you'll even solve the interactive yearbook game designed for the party. Jinkies!
And of course, the best dressed should enter the costume contest for a chance to win prizes and maybe claim the title of Prom King or Queen. (Watch out for falling pig's blood, though…) It all goes down October 22, starting at 9pm. $25 for general admission. ($19 for EMP members.) Ages 21+.
Get tickets and read more (including costume inspirations) on the official website.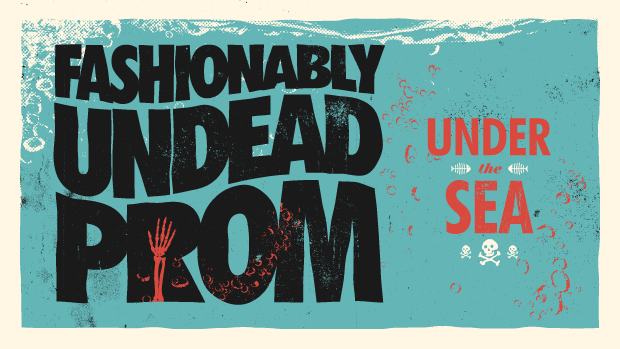 Embark After Dark Halloween Party at Museum of Flight, October 28
Join The Museum of Flight's Future Leaders Team for a catered and cool mixer on October 28 from 8pm to 10pm. Embark After Dark is a chill cocktail party hosted in a WWI gallery of the museum. It's geared toward young professionals, and the dress code does not require costumes, though festive attire is encouraged. Admission includes light hors d'oeuvres, one drink ticket and non-alcoholic beverages. Signature cocktails, beer and wine will be available for purchase. 21+ only. $30 general admission. $20 for MoF members (who also get early entrance at 7:30pm).
Read more and get tickets (and a membership, if so inclined) on the official website.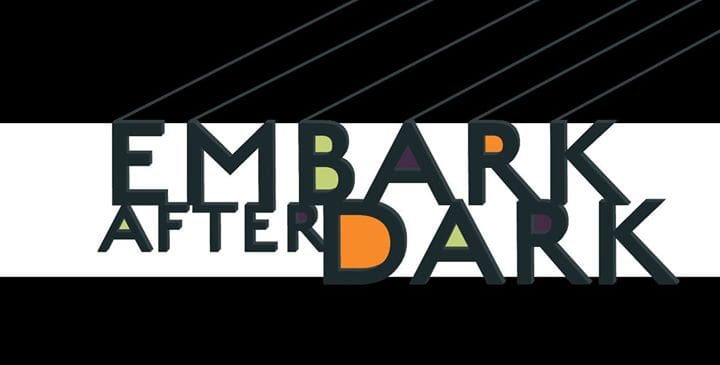 7th Annual ER Costume Crawl on First Hill, October 29
Your favorite First Hill hot spots are partnering again for a swanky and celebratory pub crawl. The Hideout, Vito's and the Sorrento Hotel are the three stops of the night. (The Sorrento is said to be genuinely haunted, FWIW.) Drinks will flow and DJed music will spin. The best costume of the night will also win a $500.00 cash prize. On October 29, get thee to First Hill and dress to impress.

RSVP on the Facebook event page.
Cucci Binaca Presents: Spooky Weed x Messy Webs Double Feature, October 31
Last but not least, on Halloween night, experience the queer horror and glamour of a late-night double feature at Kremwerk. At 9pm, local drag demon Cucci Binaca hosts Spooky Weed, a scary drag bonanza featuring Arson Nicki, Butylene O'Kipple, Hexate (up from SF), local legend Jackie Hell and Cucci herself. You won't have time to clean the glitter and gore off before the dance party starts. The Messy Webs dance party starts at 10pm, featuring DJs Barebacchus, Mister Sister and Riff-Raff. At midnight, there will be a costume contest. Prizes and categories are TBA, but get cracking on that bodice now because the competition will be fierce. Admission to the dance party is free for Spooky Weed attendees, but if you are only coming to dance and in costume, it's $8. Spooky Weed admission: general presale, $12; limited reserved seating, $16; general admission at the door, $14. Ages 21+.