Team Diva Real Estate met Ellen and Gibson through our wonderful friends/bookkeeper/Diva Dweller Alex and Jon. Alex and Gibson worked together at Archie McPhees way back before Alex moved on to Diva Community Partner 826-Seattle. Our Team is blessed to have so many creative and bright clients. Ellen and Gibson are the perfect example of Diva Dwellers – they have an amazing food/booze palate, unique home decorating sense, and most importantly they love creating things (beer, baked goods & children's books).
Last summer Ellen and Gibson came to the Diva Team to talk about their dream of transitioning from their busy Seattle life and heading to Southern Oregon to open a little piece of heaven called  "Buttercloud Bakery." As some of you may know, Southern Oregon is where this Diva, (Diva Chavi), grew up. I have a special fondness for those willing to add to the majestic beauty of this region. There is nothing better in this Country Diva's book than a bakery that utilizes the local surrounding bounty to offers folks something special.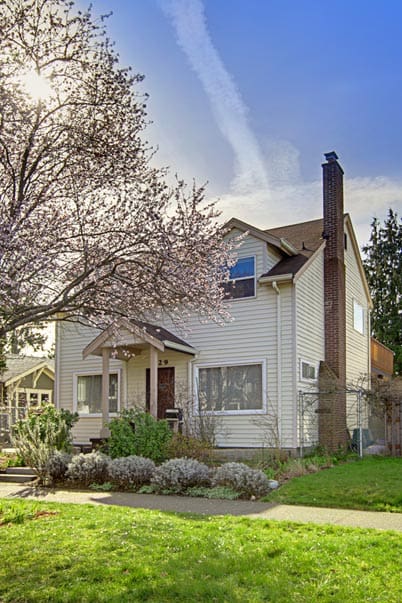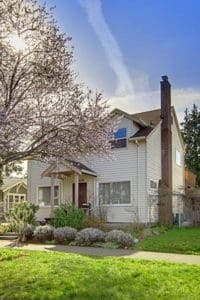 Listening to Ellen and Gibson's plan, while being served hand made goat cheese on a loaf of homemade bread, we knew that we wanted to do everything possible to make it happen. Starting in January we gave a huge list to Ellen and Gibson. They worked like mad to repaint, fluff their already amazing garden and enhance a unique home in Greenwood. In  April, we listed their home (see the home after the jump») during a very cold and slow real estate season. Our killer photographer, John Wilbanks, captured the main shot of the home with sunlight coming through the trees right over the house. It was as if the Buttercloud was shining on the house. All of us were quite happy when we sold the home in 4 days for full price to a nice young family. Some would say luck but I would say that this is just some Buttercloud fate at work!
Diva Dweller Wall of Fame
Gibson & Ellen
Hood: Previous Hood: Greenwood. Current Hood: South Medford, Oregon
How did you meet the Divas? Through our good friends Alex and Jon.
What type of home did you sell? A cool two-story house with a unique floor plan that we fixed up quite a bit and were fortunate enough to get an offer on in less than a week  – thanks to the Divas!
What was your first "OMG" house moment? The second-story, south-facing deck with a view of Mt. Rainer at the Greenwood house.
What was your greatest home extravagance? Our beloved Viking range. It served us well for 11 years and two houses and we finally parted ways when we sold the Greenwood house.
Do you prefer:
mow lawn / paint the fence: Mow the lawn
untangle computer cords / sort socks: Untangle computer cords
test the smoke detectors / fix squeaky doors: Fix squeaky doors
plunge the toilet / clean out the refrigerator: Plunge the toilet
clean the gutters / take down holiday decorations: Take down holiday decorations
What is your favorite Hood hangout spot? Being unapologetic beer geeks we have to cast our vote for Naked City Brewing in Greenwood. Great beer, great staff, cool place.
What is your favorite local organization/non-profit? 826 Seattle, the amazing tutoring center for kids that raises some of their money from retail sales at The Greenwood Space Travel Supply Co. store.
What did you love the most about your house? That deck. We spent countless hours just lounging on that deck soaking in as much sun as possible.
What is in your junk drawer? Honestly, we don't really have a junk drawer. Perhaps we should start one just so we have an answer to any future "junk drawer" questions?
What are you looking forward to most in your new adventure? Working for ourselves, spending more time together and twice as much sun!
Buttercloud Bakery opened this past Tuesday, November 1st. Next week we are driving down to be part of their huge success and celebrate my Dad's birthday. The nicest thing to see from the opening of Buttercloud Bakery, is seeing Gibson use his creativity for his own endeavors. And Ellen has always been a awesome baker but to see that talent shared with a wider community is amazing. Viva the Buttercloud in all of your lives!