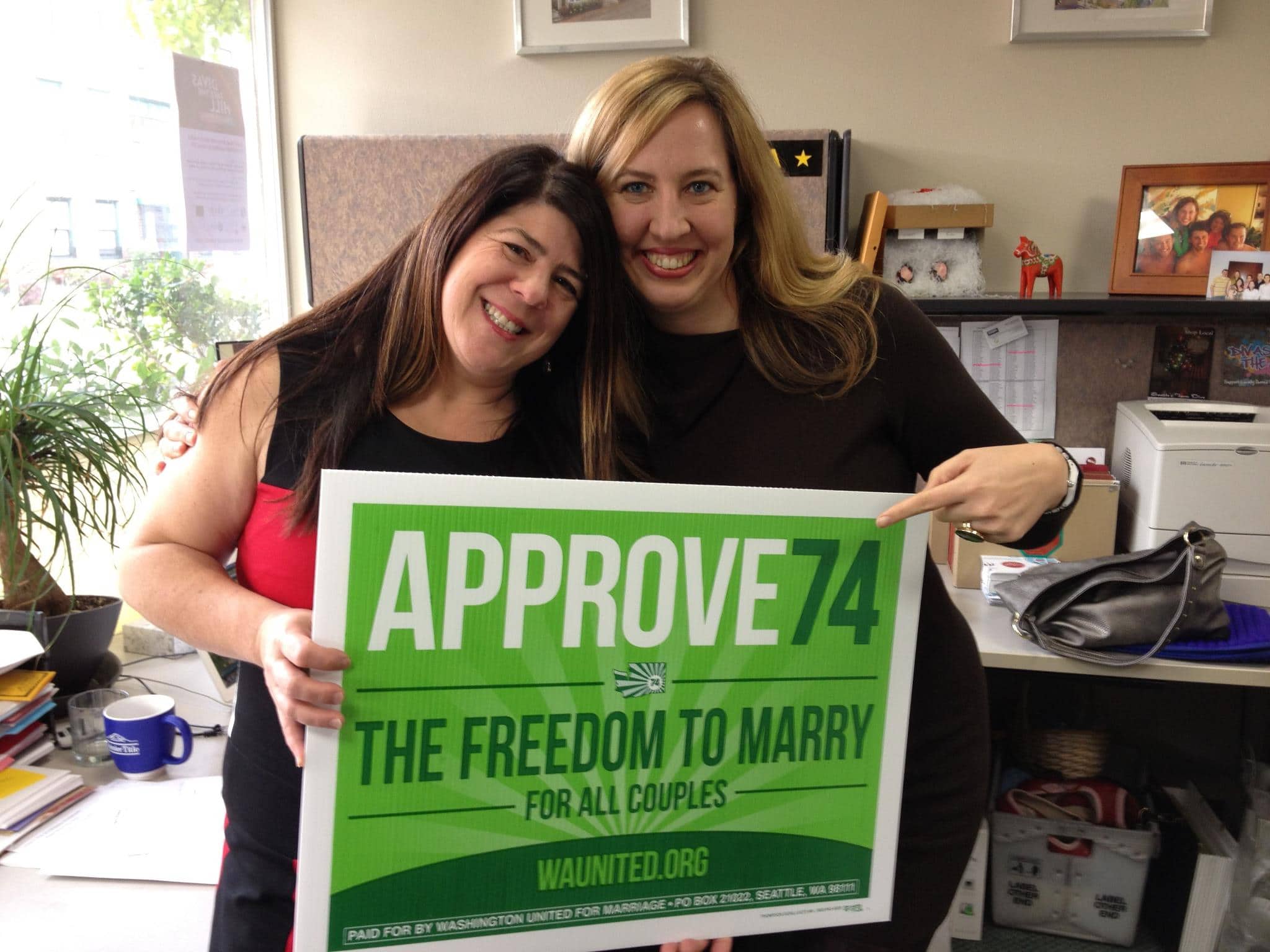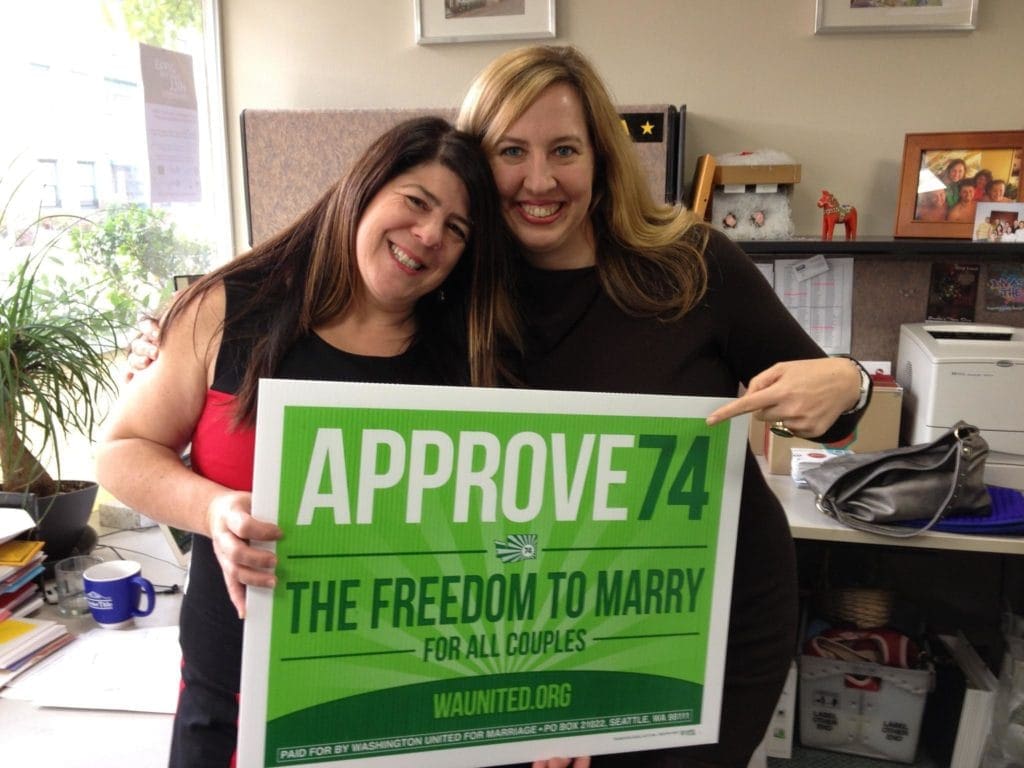 Team Diva helped to pass Marriage Equality in WA state in 2012. They have long been LGBTQ Real Estate agents and advocates for the community.
Buying or selling a home as registered domestic partners, two single people who have been together for 30 years, or those of us gays who are newly married in the state of Washington can be tricky. Not for us Divas. We are experts in helping LGBTQ families find their forever home. You could say we are the LGBTQ real estate agents of choice for the community.
Why Do We Understand the Nuances of Real Estate in the LGBTQ Communities
The Divas Have Found that many Title and Escrow companies do not understand same-sex or the nuances of LGBTQ families. We are here to help all LGBTQ families. We have found is that many Escrow and Title Companies have to be gently reminded and sometimes get a Diva talking to make sure that our clients are treated just like anyone else. Team Diva Partners, LLC is owned by Kim and Chavi. A real life power lesbian real estate duo ala Jinxk Monsoon. We know personally the ins and outs of buying real estate being a GLBTQ person.