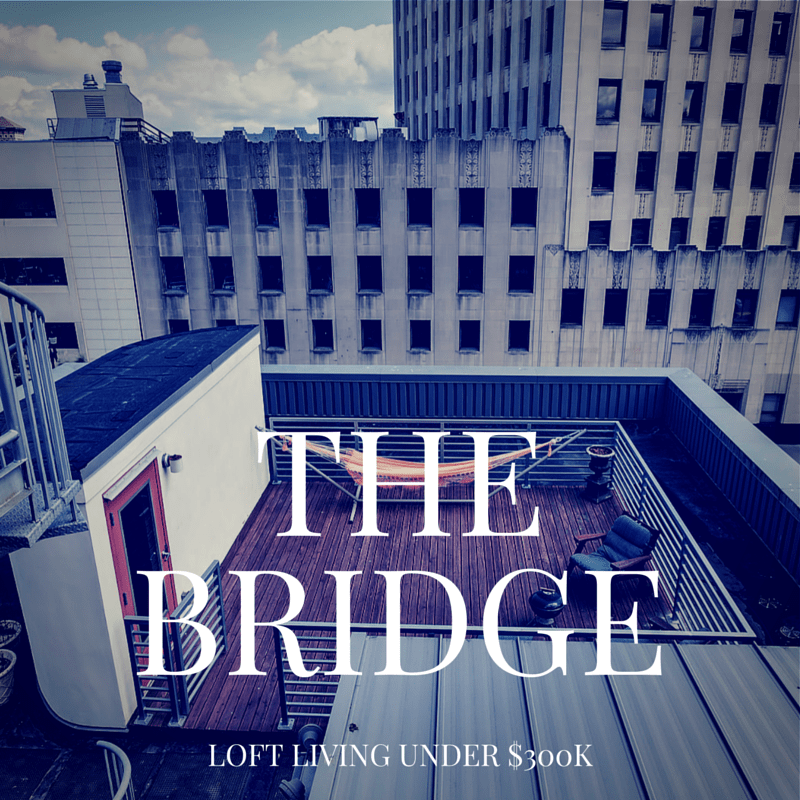 Divas Announce | The Bridge – Urban Loft Living!  Here is the deal. This is a spacious two bedroom / two bath loft unit with its own rooftop deck overlooking the city. All of this is UNDER $300K. Do you know what you can buy on Capitol Hill for $300K? A small one bedroom or a nice studio. NOT a loft with a rooftop deck!!! Not familiar with loft units, we have a great article for you to check out before you read on.
If you need to see proof of comparison, here is our recent listing in Seattle at the Garden Court on Capitol Hill.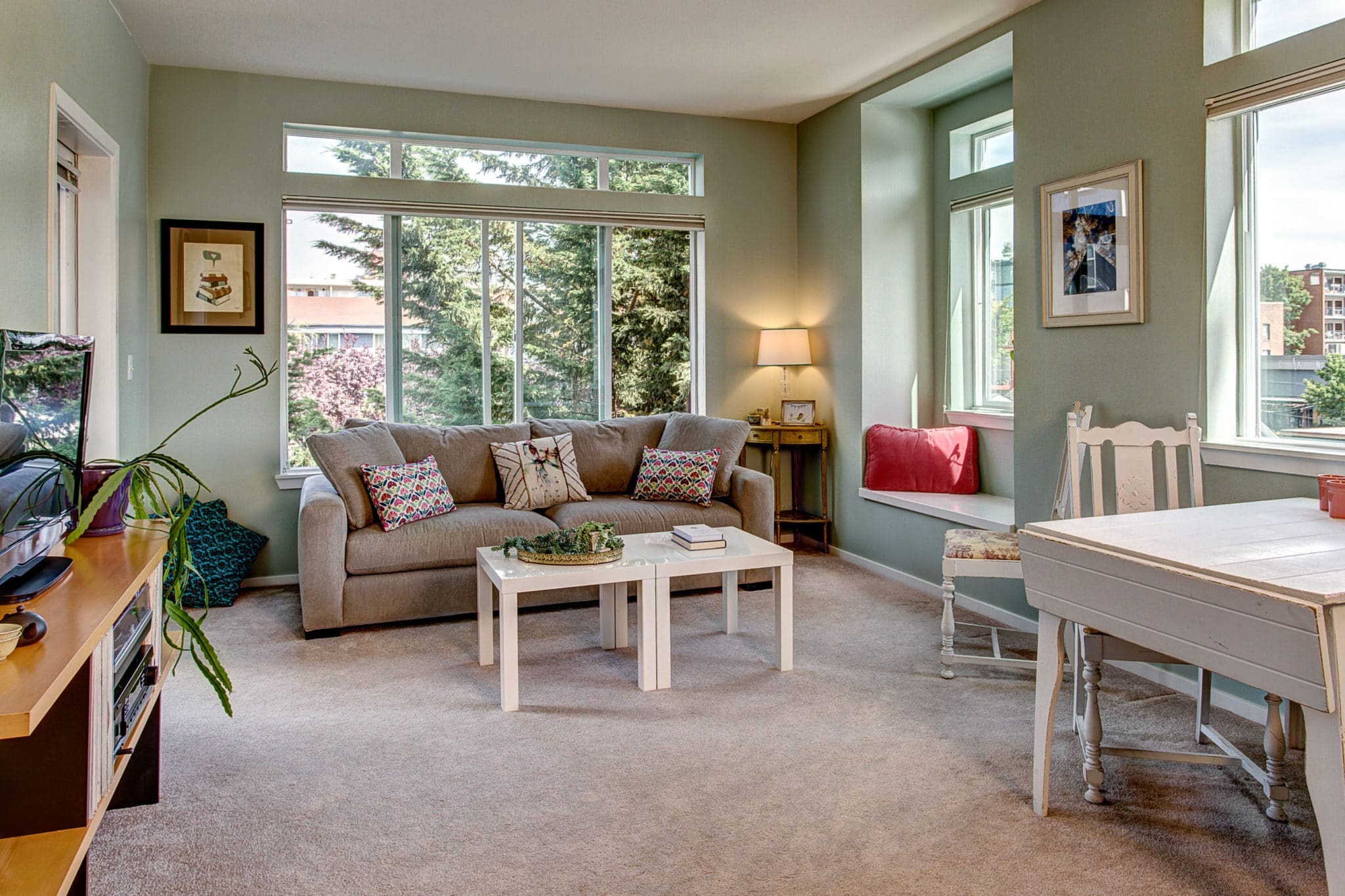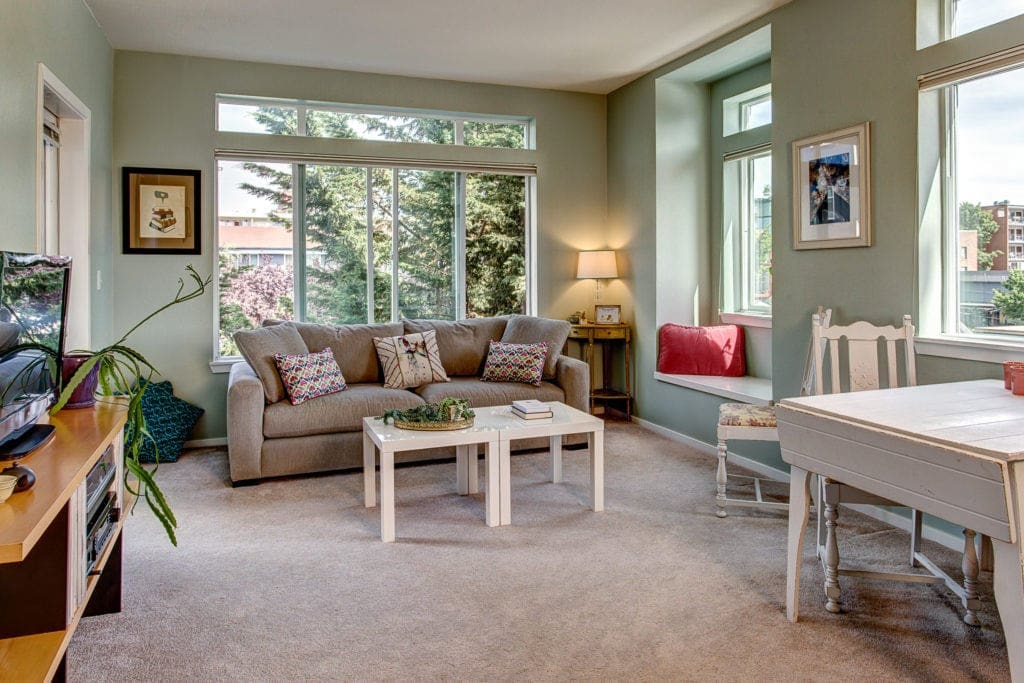 Or this fabulous studio we just sold at the Plaza Del Sol also on Capitol Hill here in Seattle!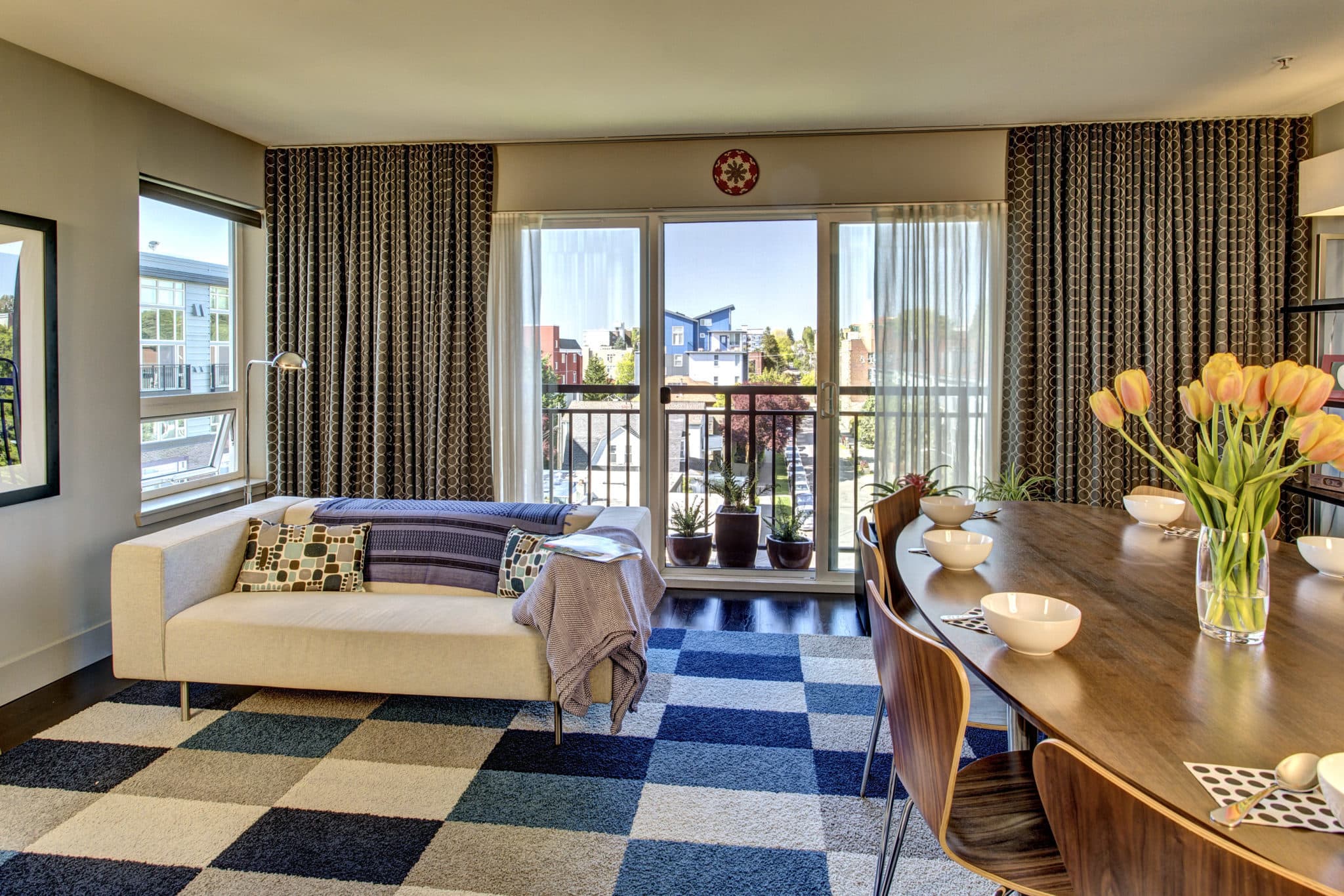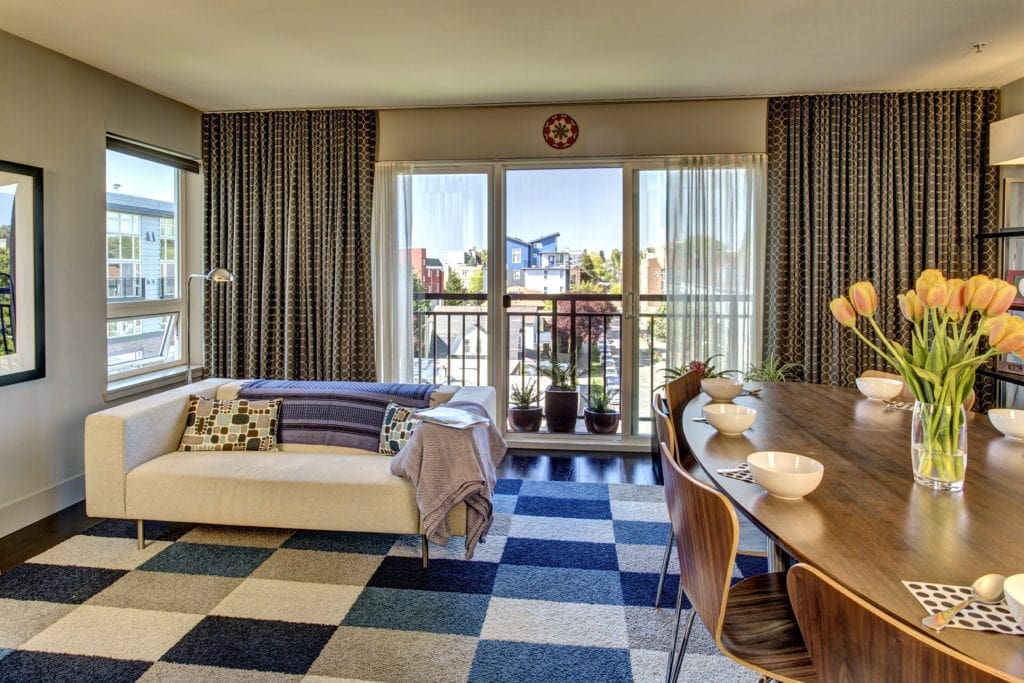 I know it seems unthinkable. But frankly when you can get this amazing view loft condo for under $300K why not at least pop down and check it out?
Top 

Five

 Reasons You Need to Run to see this loft at The Bridge
Reason 1: Location – Your hear people say it, but this is what people mean when they say location, Location, LOCATION!  Garnering a bikability score of 65 and walkability score of 95 from WalkScore, there is almost no way to NOT to get here.  Once you are home, you are just steps from the Theaters, yoga, dining, spa, nightlife… it's all nearby.
Reason 2: You Have a Private Rooftop Deck
 –  But do you really need to leave? This gorgeous loft has its own rooftop deck above.  Large enough for a hammock, dining, and a BBQ you might want to stay in tonight.  Perhaps you need to retreat and enjoy the views for a while.  From the deck you can see a bit of Puget Sound, the
Tacoma Dome
, and …. But wait, there's more! (Yes, we said it.) Once on your deck, you are just steps from the spiral staircase that leads to the community deck space where there is additional seating and a gas grill.  Essentially you get to use a double-decker deck!  As an added bonus, the Community space is also accessible via the elevator – so you can buzz your guests in the front door and they can join you.
Reason 3: The Urban Loft feel of the Home – 
When people say Urban Loft Living, this is what they mean.  High ceilings with the industrial touches exposed, large windows on three sides of the unit to let in tons of natural light, and and open floor plan for versatility and entertaining.  The floors are a mix of concrete and the original terrazzo flooring from when the building was built originally as the Bridge Clinic by Dr. A.W. Bridge – whose estate helped found
Mary Bridge Children's Hospital
in his mother's name. The second bedroom has a private bath that could be used as a guest suite, a fitness space with a shower, an office, or… your choice.
Reason 4: Neighbors
 – There is a mix of owners and renters, in the building community.  There are dogs to greet and baristas to learn your regular order in the
Rain City Cafe
below.
Reason 5: The Commute
 – We already mentioned the location is amazing, but you truly are just a few blocks from a central transit hub with
Sound Transit
and
Pierce County Transit
.  
The Link
runs nearby and can take you to the
Sounder
for when you are looking to commute north to work or go see some of your favorite sports teams.  That said, don't miss out on taking in a game with the local Minor League 
Tacoma Rainiers
 team at
Cheney Stadium
.
—
The Critical Nuggets About This Home:
744 Market Street, #304, Tacoma
St. Helen's District bordering the Theater District
$295,000