Divas Announce | Simply Modern Condo at The Marq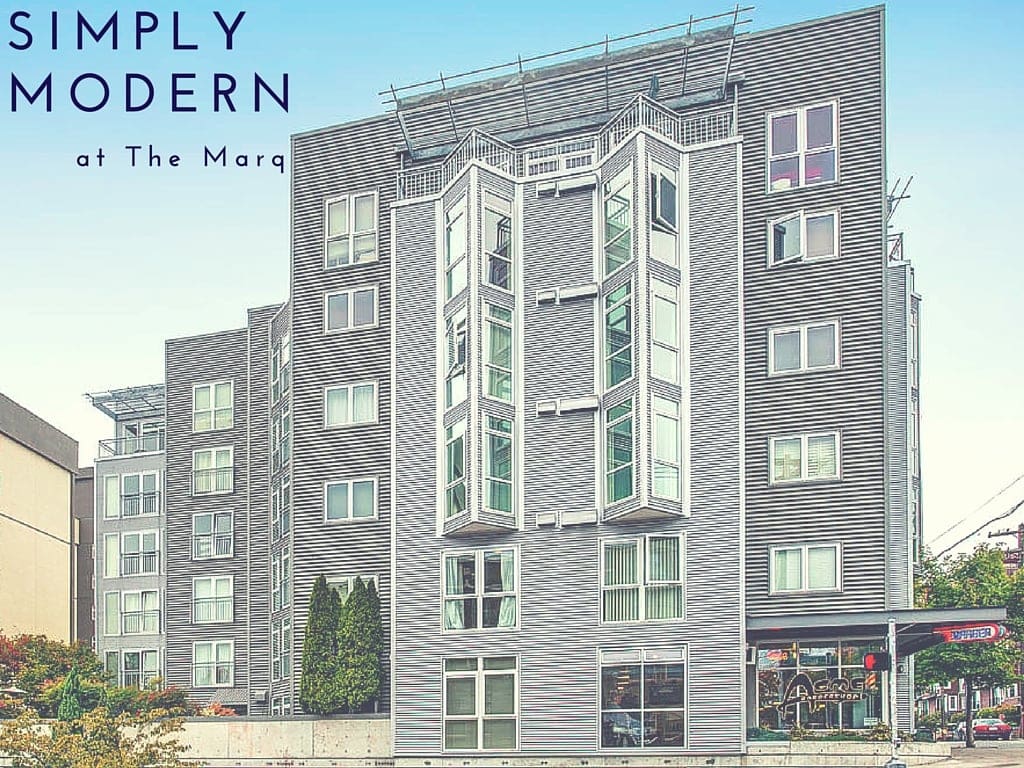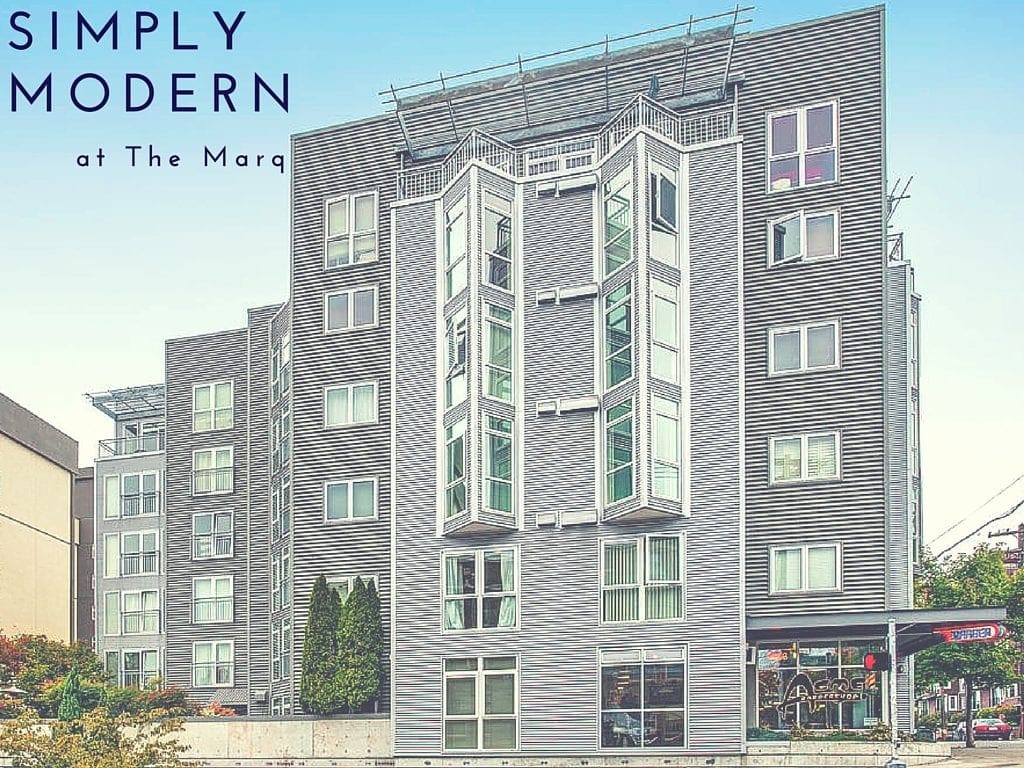 Reason 1: Location – If a centrally located home is what you desire, then nothing beats living in a condo at The Marq. Perched on the edge of Capitol Hill overlooking, Downtown, South Lake Union and the Denny Triangle, this building offers easy access anywhere and by any means. With a Walk Score of 96 and a Transit Score of 92 – you pretty much have access to the city at the souls of your shoes (or bike wheels, car wheels, bus wheels and soon – link light rail tracks!) Bottom line – this building location is the ultimate in convenience. Beyond this building being centrally located it is also one of the few LEED Certified Condo buildings in Seattle. Living green is definitely something to brag about.
Reason 2: Size Matters  –  There are many a one bedroom condo that feel like you are living in a closet. This condo is not one of them! With its open living areas, huge windows and generous bedroom, this condo definitely delivers in the size department. Throw a diner party, a movie night, a cocktail hour – heck even a mini dance party. You've got the space – enjoy it.
Reason 3: Check Out That Deck – If it is outdoor space you crave – then just hop in the elevator and jet on up to the rooftop view deck. It is there for you and your pals to hang out whenever the finicky Seattle weather allows. Relax, BBQ, catch some rays – whatever. This cool view deck is here for you to get your outdoor time without having to stray far from the confines of your own pad.
Reason 4: PARKING – Anyone who lives or works on Capitol Hill knows the stress of trying to find parking. Well – when you live here – no more parking stress. You – have a spot. And not just any spot – as secure parking spot, in your own building, in the heart of Capitol Hill – just for you. If you have ever spent 30 minutes scrounging for a place to park on the Hill – you will know that having your own parking spot is beyond priceless.
Reason 5: The Hood – Hmm – Capitol Hill. What can I say about Capitol Hill? Oh right – if I haven't already said it in numerous other blogs – this hood is AWESOME! Centrally located – check. Great nightlife – check. Fantastic dining & drinking options – check. Access to galleries, boutique shopping, dance and theatre performance spaces – check. This hood really does have it all. Plus, a quick cruise down the hill and you can be in South Lake Union, Downtown, Belltown or lower Queen Anne in no short order. With all this just minutes outside your threshold you will never be bored living in Capitol Hill.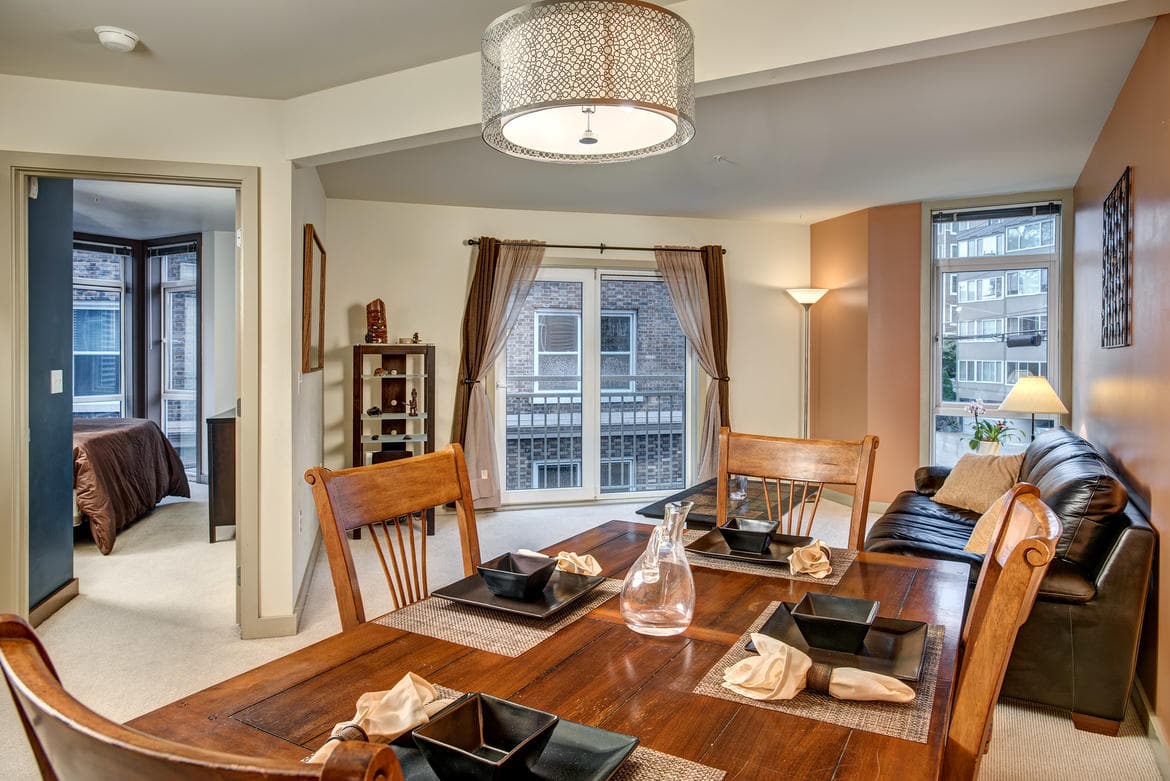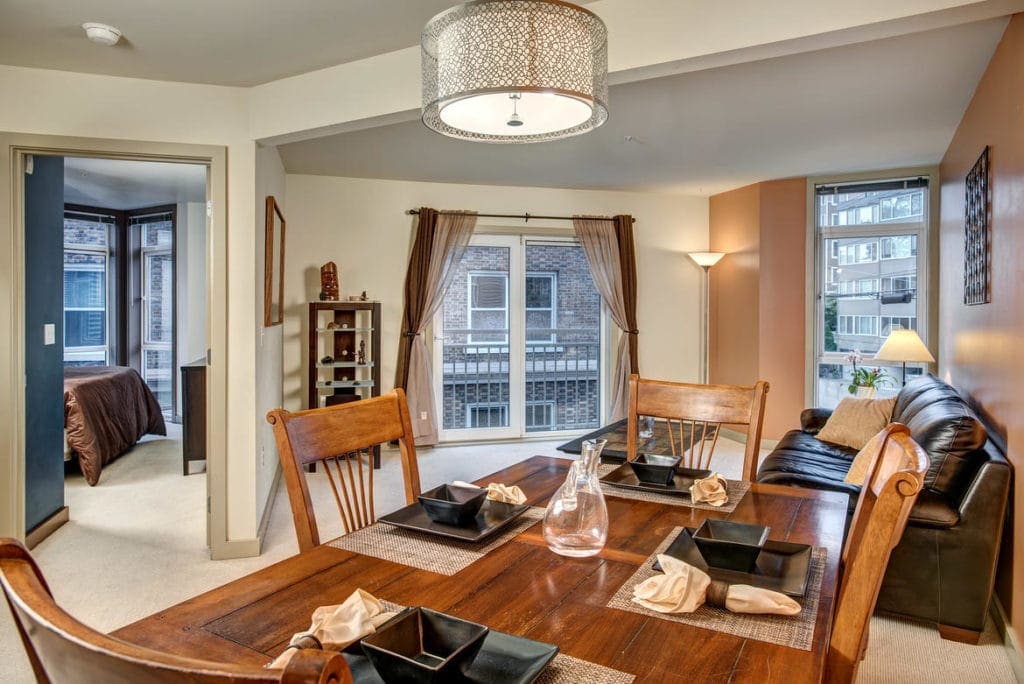 The Critical Nuggets About This Home:
Address: 103 Bellevue Ave E, #304
Hood: Capitol Hill
Price: $334,950