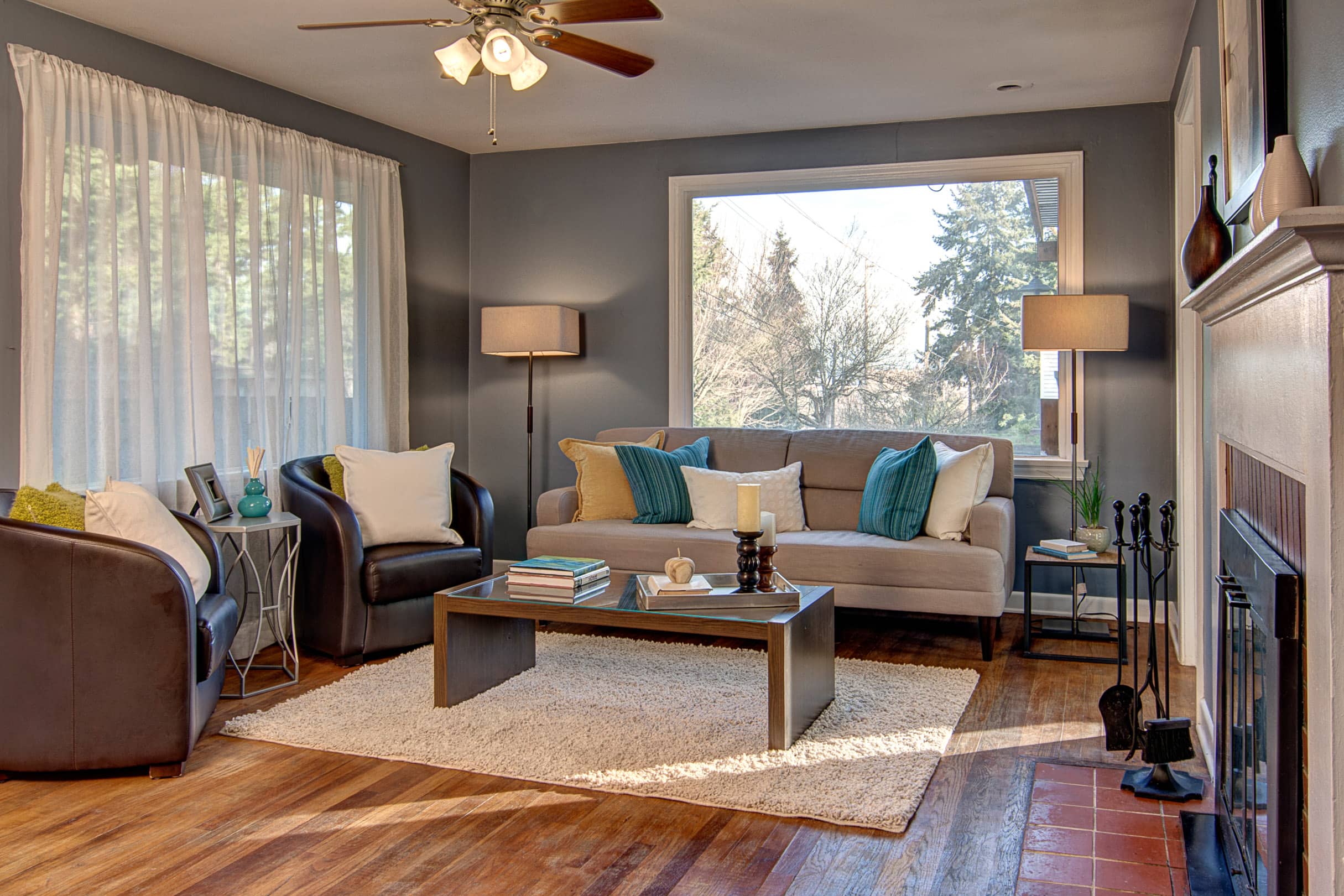 $299,950
Ready for an affordable 1940's home in Licton Springs? Well here it is — a rock solid house flooded with light from every corner. Check out these gorgeous hardwood floors throughout the house. Punxsutawney Phil said 6 more weeks of winter–never you mind! Snuggle up with the wood-burning fireplace and a brand-spanking new furnace. Still nursing your wounds after the Seahawks loss? Time to move on to March Madness in your media room. There are plenty of other updates to the kitchen and bath. The extra large yard and deck afford privacy and serenity, whether it is hosting a BBQ with your pals or just relaxing on a Saturday morning. A true garden oasis located just minutes to downtown!
North Seattle just keeps getting more walkable. With a ever-rising WalkScore of 79 there are plenty of spots close by and so much more potential for growth. Oak Tree 6 Cinemas and Burgermaster are nearby for a fabulous low-key date night. Gold's Gym is down the road to help keep you fit and trim. If being outside is more your jam, check out Mineral Springs Park and the Disc Golf Course.
This 'hood is nestled between I-5 and 99 and offers a plethora of transit options, whether you're a biker, busser or car commuter. The City of Seattle is wrapping up a mega repaving  project to improve the N. 105th/NE Northgate Way Corridor.
Affordable entry in this neighborhood but plenty of room to make this house your own. In Northwest Seattle there were only 31 homes sold in the last six months with a yard and a garage and the majority were estate sales. This is one of the last chances for a first time homebuyer to buy a great home in a great neighborhood.