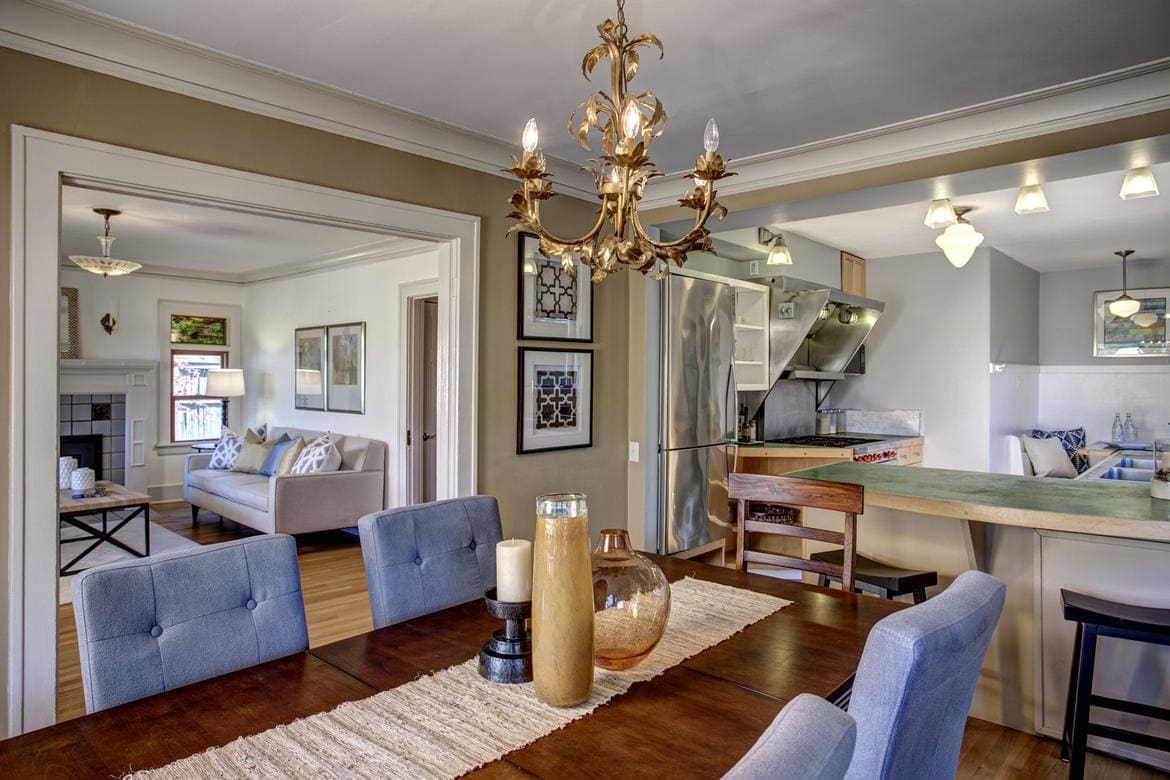 2966 36th Ave S
Offered at $695,000
This quintessential 1920′s Mount Baker Craftsman is brimming with all the charm of the era, but updated for today's living. This home will lure you to cozy up by the fire with your sweetie, yet offers wonderfully flexible fun space for entertaining your family and friends. The downstairs bedroom makes a great master bedroom or TV/office/den space and the finished basement is perfect for parties, a guest room, or future rental income. 
Mount Baker is an diverse neighborhood just south from the urban core. With great access to I-90, the light rail and buslines, this is a haven for urbanites looking for a place to recede after their busy work lives. Mount Baker offers incredible spaces to get outdoors, or to relax with a glass of wine and a bite to eat.
Bicycle Sundays on Lake Washington Boulevard are the perfect way to get the whole family on the road! The boulevard is closed to car traffic between Mt. Baker Beach and Seward Park so you and your munchkins can safely cycle to the park.
Feel like sipping a cappuccino or a glass of wine and staying out of the weather? Mioposto is your place. Lined on two sides with enormous windows, this cafe faces Mount Baker Park and offers a selection of salads, sandwiches and pizzas.
The Mount Baker Community Club is a place to bring the community together. The offer a variety of family friendly activities like movie nights and the Family Dance Party, as well as events like the Freelancers Happy Hour to help build connection from those who spend their time working at home. Take a Tango class or get your Zumba fix!
This humbly adorable abode is located in a fantastically community oriented neighborhood! Don't let it this one pass you by!