Diva Kim and Diva Dude Roy meet up at Kerry Park on their way to show you our newest listing at the Amalfi. Our videographer Alex is on his way to meet them, will they make it?
Reason 1: Ground Floor Style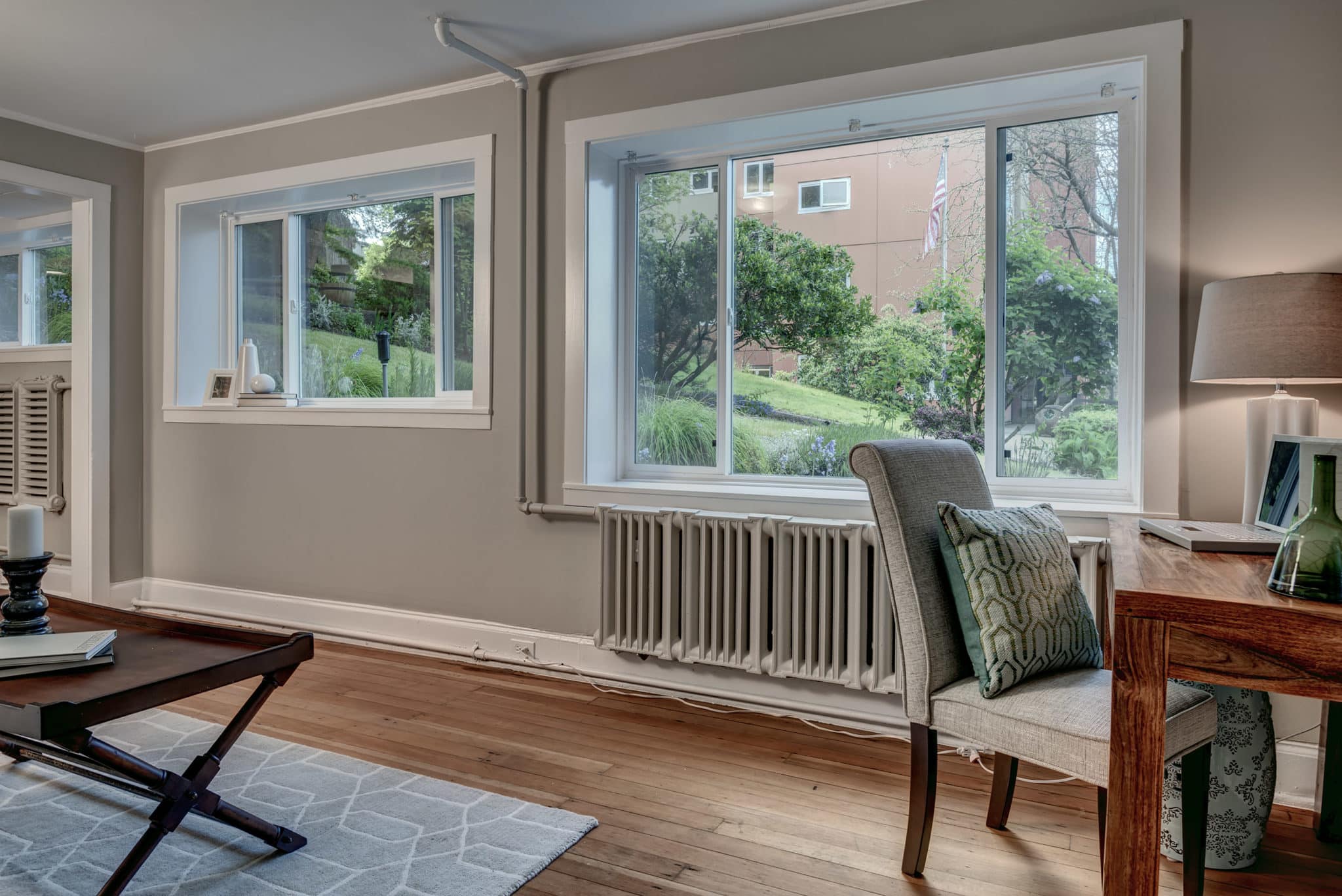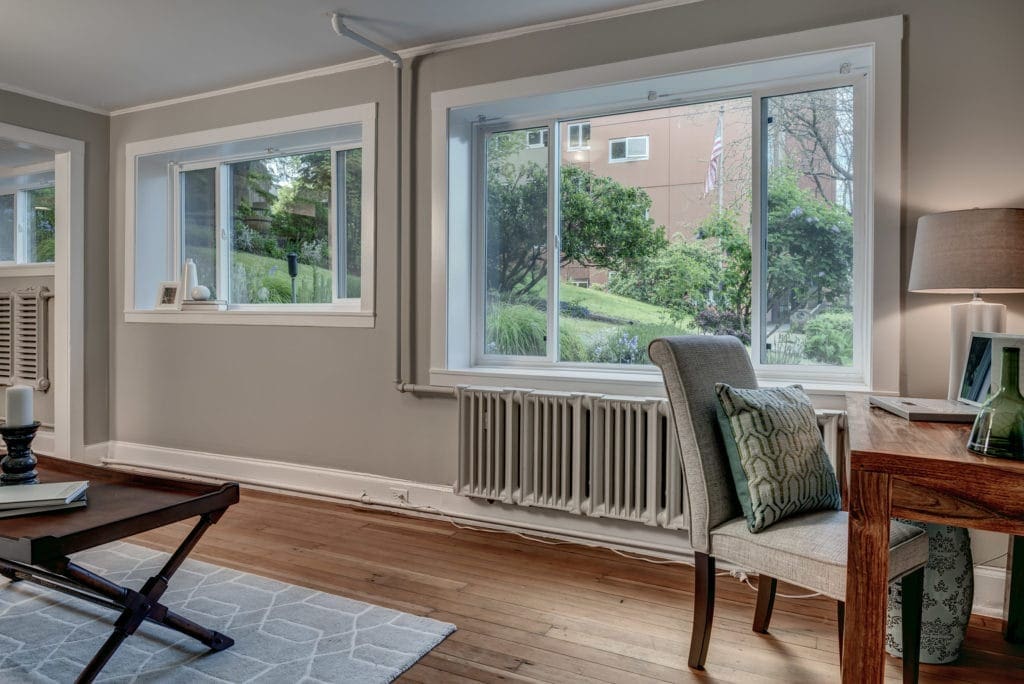 A ground floor unit may not be for everyone, but they shouldn't be ruled out. Every home has their plusses, this unit at the Amalfi has some of its own. Concerned about light? The south facing windows bring in plenty of natural light and offer a garden view. There is even a peekaboo water view. The ease of living on the ground floor means less worry about hauling things up and down stairs. Get in, get out easily! Plus with a mail slot in the front door, you'll never have to check a mailbox again. With summer fast approaching, you can rest assured that you'll keep cool and later on be warm in the fall/winter.  One major perk for this unit, it has the largest storage unit assigned. Storage win!
Reason 2: Living and Entertaining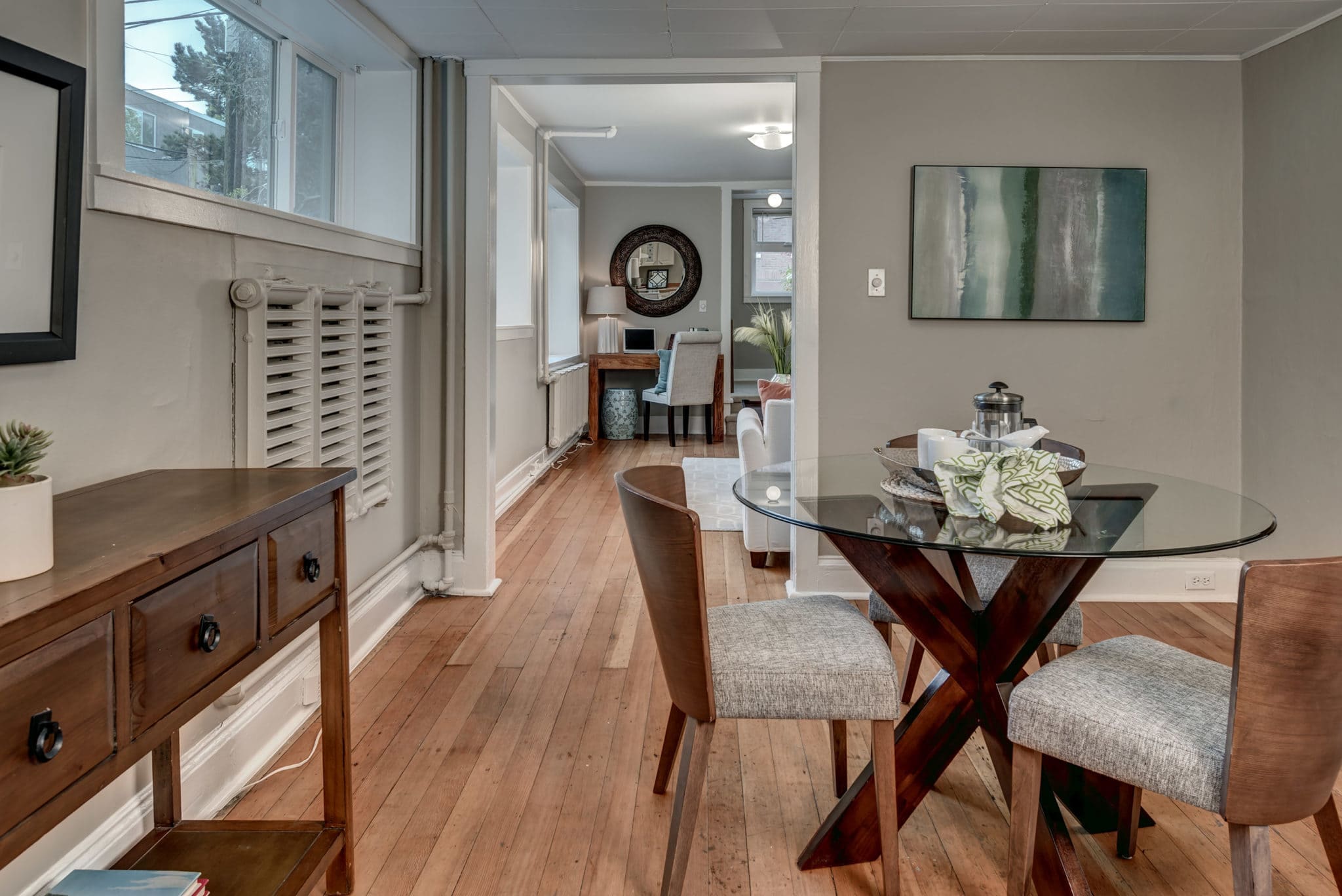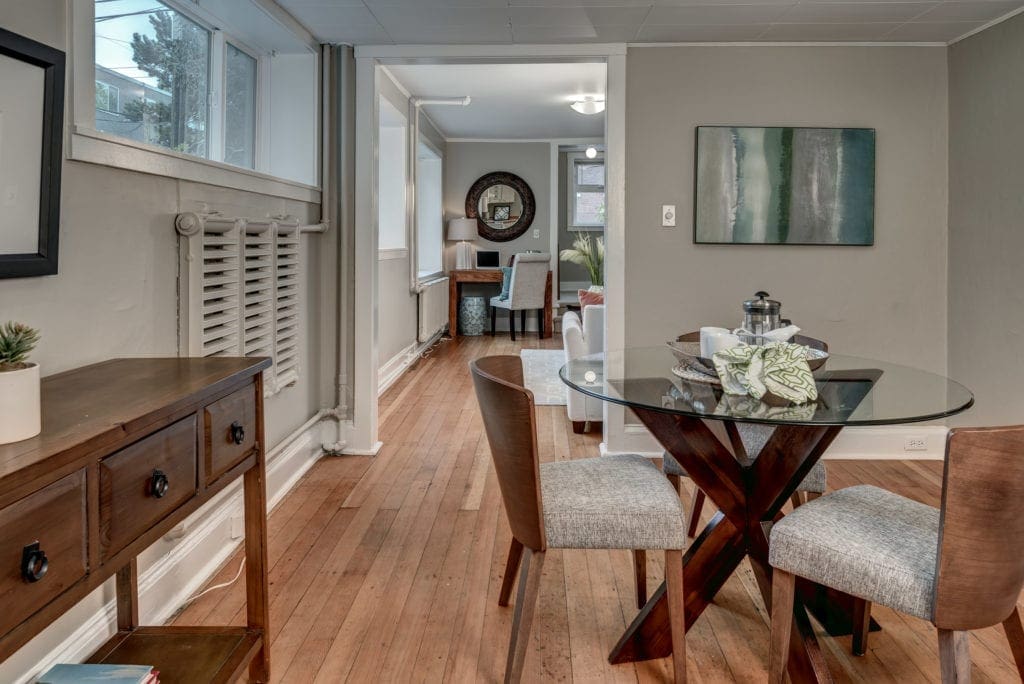 Enjoy game nights and other assorted gatherings with the open flow of the kitchen and living area. Space to maximize potential and not miss your turn. Relax in the claw foot tub, for a wonderful soak. Unlike most units, you do have the ability to have your own laundry on top of the shared laundry room in the building. Talk about convenience!
Reason 3: Awesome Open Bedroom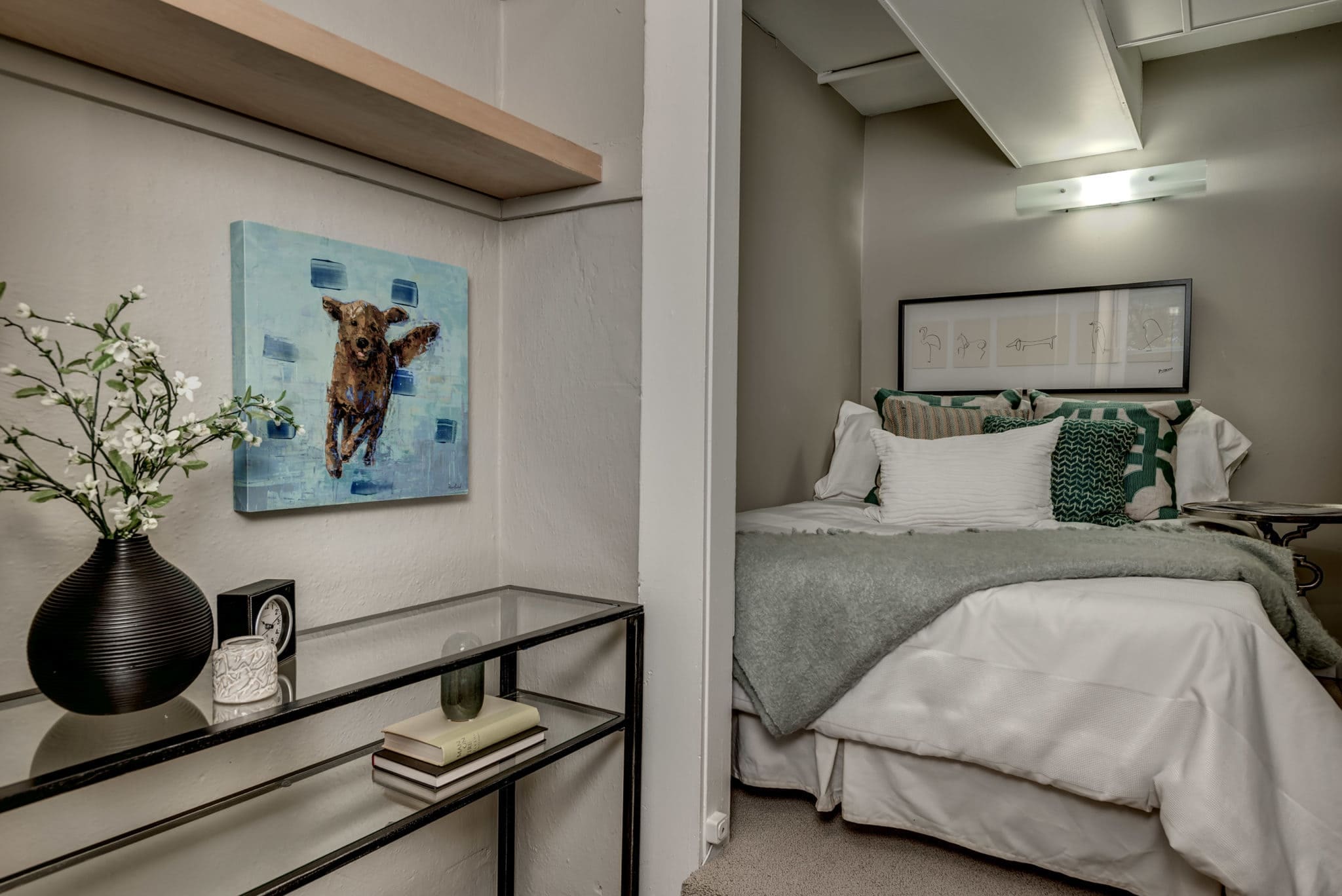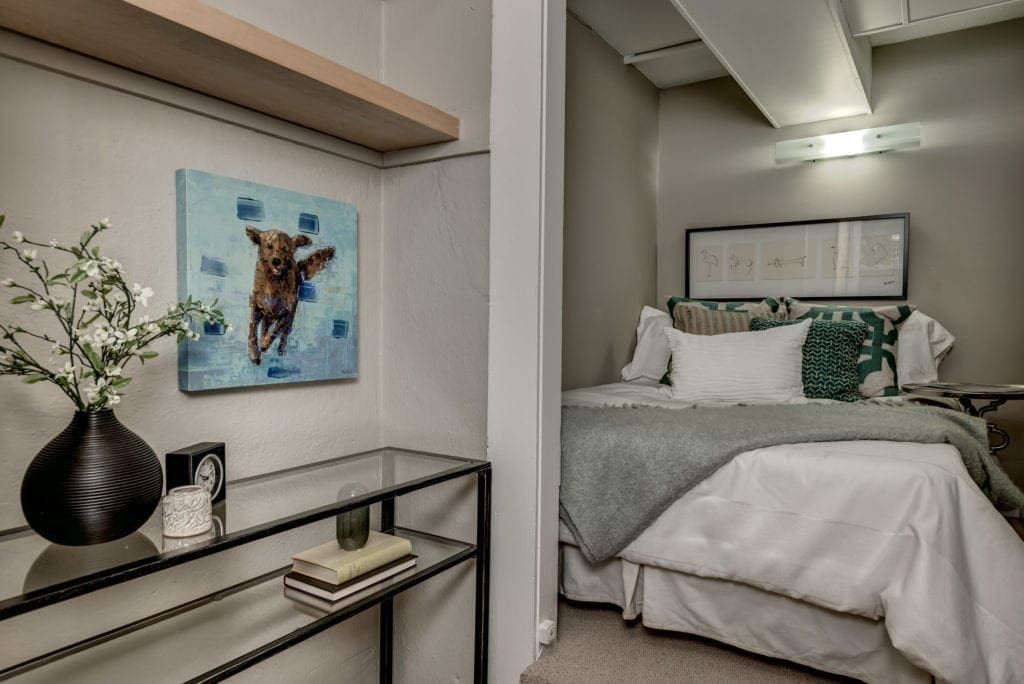 Your open bedroom offers the perfect cozy space for naps or bedtime. Feel secluded and ready to drift off to sleep knowing you won't be woken up unless you want to be. The longer summer days are great but we've all had those mornings wanting to sleep in and the light wakes you up. Not here!
Reason 4: The Amalfi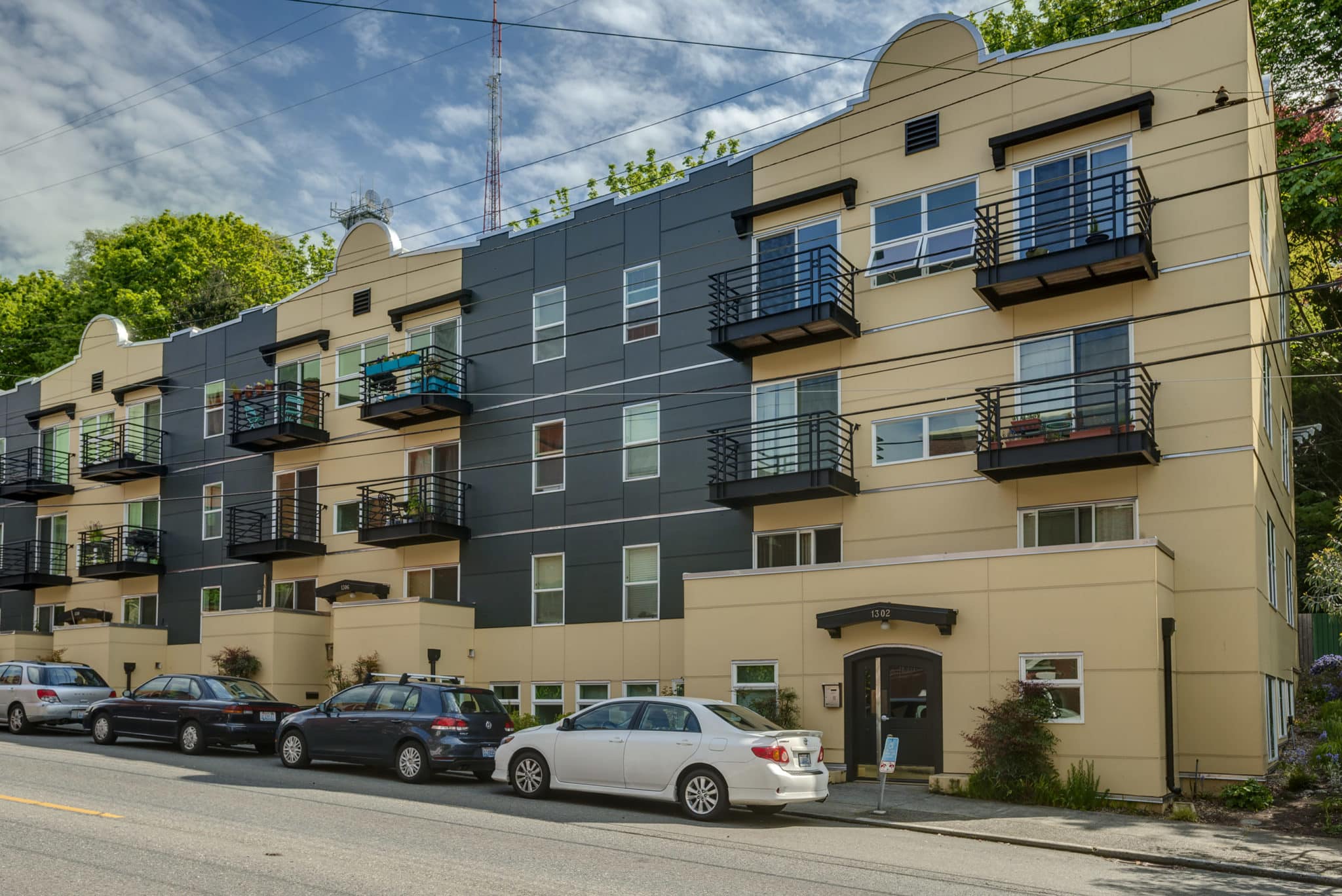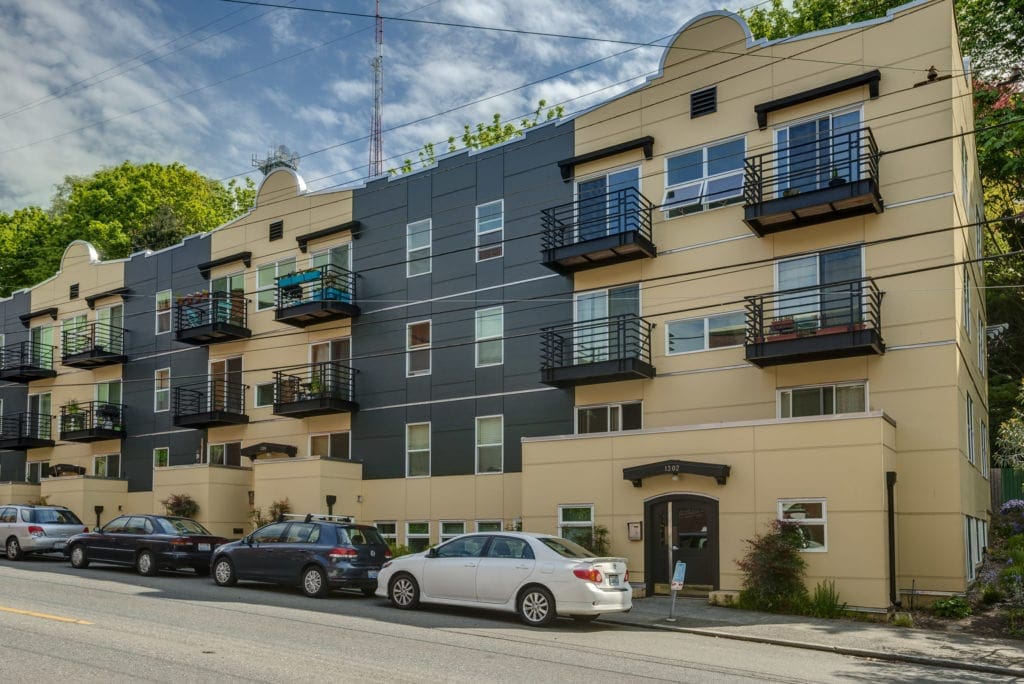 A historic building over 100 years old. The Amalfi's bottom story used to be a ballroom. Plus the same architect also built the Sorrento hotel. You can own within Seattle history and reside in a co-op where its residents strive to preserve its beauty. Inside and out, there are updates and changes making the units unique and fun to live in. Our garden view unit is no different with updated appliances, windows, paint and carpet just to name a few. As for the building itself. The building facade has been updated, fresh paint and carpet in the lobby are in the works. Bike storage is planned for later in the summer and upkeep of the garden and lawn. Future plans include releveling the alley space behind the building. An active homeowner membership investing and ensuring the Amalfi is here to stay.
Reason 5 Living on Queen Anne: 
Queen Anne is one of Seattle's most amazing neighborhoods to live in. Pop down the hill to enjoy the Opera or a show at Intiman or Paragon. Spend the weekend brunching at the 5 Spot, Pesos or many of the other awesome cafes at the top of Queen Anne Hill. This neighborhood is quintessential Seattle and you can find practically everything you need nearby. For years this has been a coveted "must live in" neighborhood for Seattle folks. With downtown minutes away, numerous parks and outdoor activities, and an abundance of entertainment options, it is no wonder this is a fabulous hood for city living.
The Critical Nuggets About This Home: