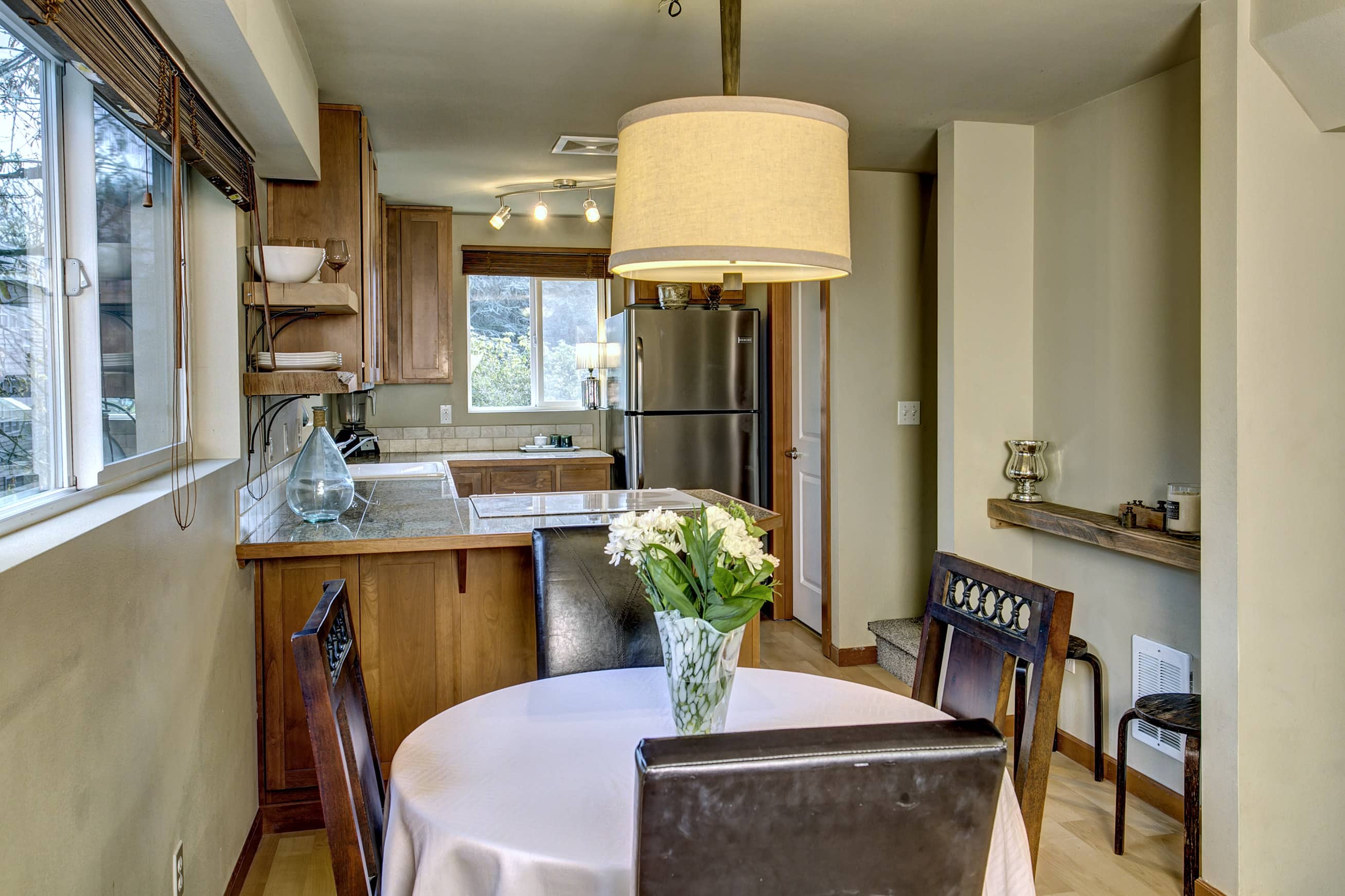 What, an affordable town house in West Seattle? Why, yes!
At this price you can ditch that rental and move right in!
$239,000
This tough market got you down? Well, we've got just the shot of adrenaline you need! This sparkly townhouse in Highland Park isn't just a new home, it's a lifestyle upgrade.  This townhouse in Highland Park has all the perks of living in West Seattle–proximity to all the recreation on Alki Beach, great restaurants and pubs in the Junction, and a fabulous community feel. AND, you're also super connected to the rest of the city–none of that living-on-an-island feel that West Seattle can often suffer from. Highland Park has great access to I-5, I-90, and SR509 for fast trips downtown and to the airport. Let's be clear: you do NOT have to get on that monstrosity that is the West Seattle Bridge, folks!
With 3 bedrooms, 2 1/4 bathrooms, an open floor plan and a spiffy back patio, this home has plenty of space to stretch your legs. This kitchen is dreamy, with granite countertops, shining appliances, and beautiful reclaimed wood shelves it welcomes you're culinary creativity. Or, head to the lower level bedroom/media room/office (your choice!) and out to the private, sunsoaked patio to kick back with a beer and fire up the grill. We love that this townhouse features a full utility room–no more of those closets for your washer and dryer! And this home comes with a parking space that accommodates two cars.
Highland Park is the perfect neighborhood for those folks who thought they'd missed their chance to buy in Seattle for less than $300k. Cozy single family houses, townhomes and a few apartments dot the residential landscape. The community is very diverse; you'll find cultures of all kind within a few blocks. This neighborhood has great parks and eateries, check out our favorites here!
If you think you missed your chance at homeownership–think again! And come take a look at this affordable, adorable townhome in Highland Park!
Check out more information about this home and all of our other fabulous Diva Dwellings >