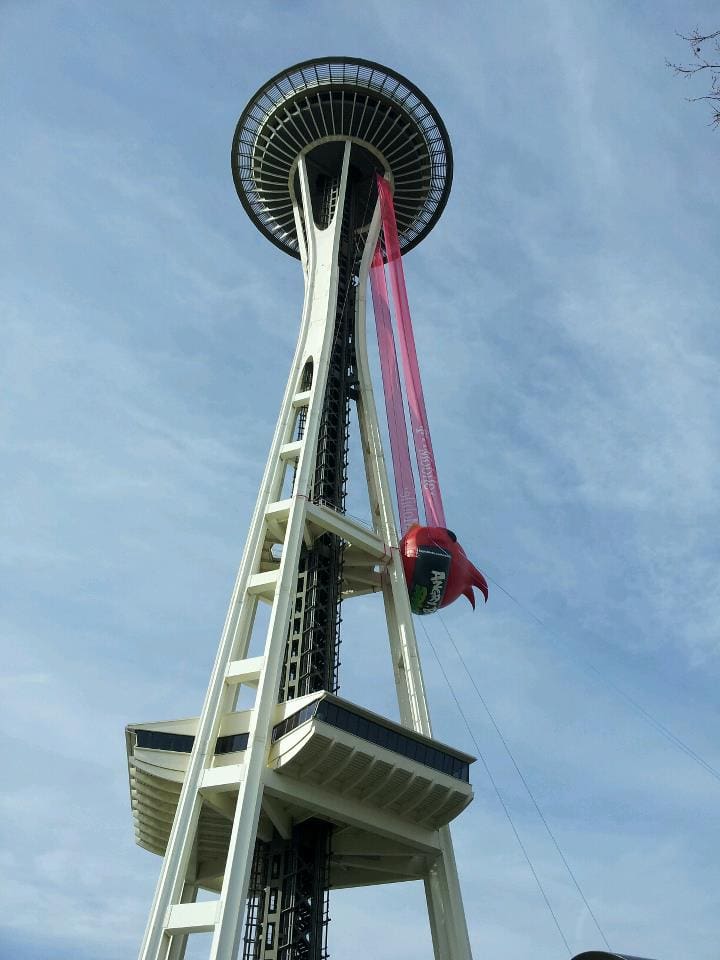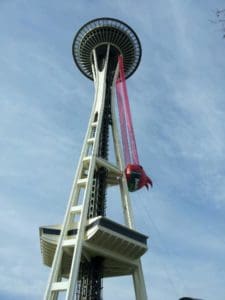 Overall the news is good in Diva real estate land. Housing recovery is on its way in many of Seattle's neighborhoods. The housing inventory is at an all time low and we have seen increasing prices in key neighborhoods like Capitol Hill, Phinney Ridge and Columbia City. The low new home listing inventory is expected to continue throughout this year due to the fact that many Seattlites are sitting tight in their current homes with no wish to move anytime soon. In other news the rate of new apartment building continues across the city. PCC might anchor a development in Columbia City. And just when you have seen it all the Divas can see a massive Angry Bird hanging off the Space Needle from our office on Capitol Hill.
Parking Around Seattle May Get Worst as City Planners Prefer Transit: Really curious what the impact is going to be on local small business as we see fewer parking spots coupled with shoddy bus service in key Seattle neighborhoods.
Largest Development Yet Planned for the Backside of Pike and Pine: Rental unit construction continues to boom in Seattle. Thanks to the Capitol Hill Blog for tracking the impact to Seattle's Capitol Hill neighborhood.
PCC Grocer Could Be Part of Large Apartment Development Planned in Columbia City: Seattle developer Security Properties has proposed a six-story apartment and retail building on Rainier Avenue South that may be anchored by a PCC Natural Markets grocery.
Housing Recovery at Last? Evidence Mounts: People generally do not make a big investment in their home unless they feel they have equity and it is secure.
Housing Shows Signs of Life: Real-estate markets are showing signs of life as falling prices spur buyer demand.