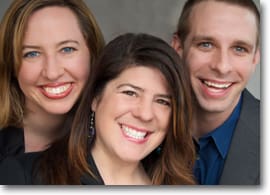 This last week I ran into my dear friend Matt Miner at the local coffee shop. Matt is an amazing agent and works with a lot of home sellers who are in difficult situations. We had a funny exchange about our perspectives on the market. The Diva perspective is that the market is improving because almost every deal we have mutual acceptance on has been a multiple offer situation. From Matt's perspective the market is still going down because the bulk of his market are short sales. Both of us felt we were right. Well the truth is probably somewhere in the middle. This weeks news round up is a good look at what is going on in today's Seattle real estate market (from an objective standpoint).
Stunned Home Buyers Find the Bidding Wars Are Back: catching home buyers off guard as the spring sales season gets under way: Bidding wars are back. Sometimes winning means you get the home in the best neighborhood before prices are out of control again.
Some Housing Markets Are Rising; Others, Not So Much: A smattering of home-price indexes is painting a confusing picture of where housing markets are headed. The same is very true here in Seattle. Core neighborhoods are seeing an increase while spots like Rainier Beach and Delridge are facing a tougher market.
Fannie and Freddie Set Timeline Requirements for Short Sales: Beginning June 15, real estate agents working with distressed homeowners whose loans are backed by Fannie Mae and Freddie Mac should expect to receive a decision on a short sale offer within 30-60 days.

Housing market no longer yours for a steal: In local markets where inventories are tight and competition for homes rising. #DivaTruth
Home in a home as families live together longer: revamping home designs to meet the needs of a growing number of Americans who are now living with extended family. The Divas have found this to be very true in suburban homes.
Lenders that Sell Short Sales Faster and for Less, According to RealtyTrac: not all lenders/servicers are the same when it comes to dealing with short sale. Us Divas have known this for awhile. But it is a great look at the inside workings of short sales.
Most Popular Cities: Detroit Nation's Least Popular, Seattle Best-Liked: Seattle was ranked most popular, Portland came in a close second