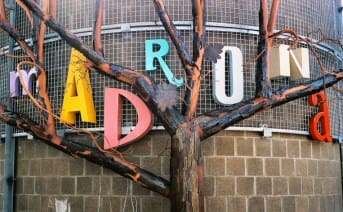 Madrona is definitely one of Seattle's best kept secrets. Nestled right next to Lake Washington with straight shot access to all of the amenities and bustle of Capitol Hill and Downtown, this quaint little hood is one to be looking at. Originally called "The Peaceable Kingdom" in reference to it's racially diverse history, nowadays it carries that name on more in terms of a family-friendly haven. Whether it be the charming and centrally located Madrona Playground or the huge "Madrona Mom List," everything about this hood makes it the perfect location for bringing up a family.
Originally named for the abundance of majestic madrona trees that lines the shore of this neighborhood, Madrona has always been known for it's beauty. This tradition continues today, both through its natural and man-made beauty. Recently, the Friends of Madrona Woods have been working to re-create and sustain the natural charm of the area. There are magnificent parks located in the hood as well, including the waterfront Madrona Park. Naturally, being located on the sloping lakeside, Madrona also offers great views from all around the neighborhood. Nestled up in the hood are a ton of beautiful turn-of-the-century and 1920s-style homes, perfectly suited for this quaint local. With a Walk Score of 75, this hood is super walkable, perfect for taking in all of the incredible sights.
In addition to this hood's good looks, there are plenty of other things to see, do, and eat that really add to the charm of the area. The main drag in the area is 34th, an adorable little street lined with a bunch of great places to peek into. Among these places, the first Cupcake Royale stands as a testament to the days when there were no cupcake bakeries anywhere in this city *GASP*. For the breakfast lovers out there, Hi-Spot Cafe is also nestled in on 34th, offering up delicious little nibbles for the early risers. Oppositely, for more of the evening folks, one of our favorite places in the city is also located on this stretch. We have long been fans of St. Clouds restaurant in Madrona and even used to hold our annual client party there until we outgrew the space. But even though our group has outgrown it, our hearts definitely have not. We love the owner, John, and two life-long employees, Aaron and Shannon, all of whom are always smiling and bringing their best selves. We very much appreciate that St. Clouds has long been a strong supporter of the community and local nonprofits, but we really love that every time Team Diva dine's there – we feel at home. With such incredible local digs in Madrona, it's no wonder we love this hood.
Overall, Madrona really is one of the most spectacular hoods in Seattle. With all the natural beauty, paired with the charming homes, topped off with such remarkable people, Madrona is definitely a destination not to miss. In fact, we have had many clients and friends who were born and raised in Madrona and still have such an affection for it. This gem of a hood has something to offer everyone, from the busy soccer mom to the carefree kids.