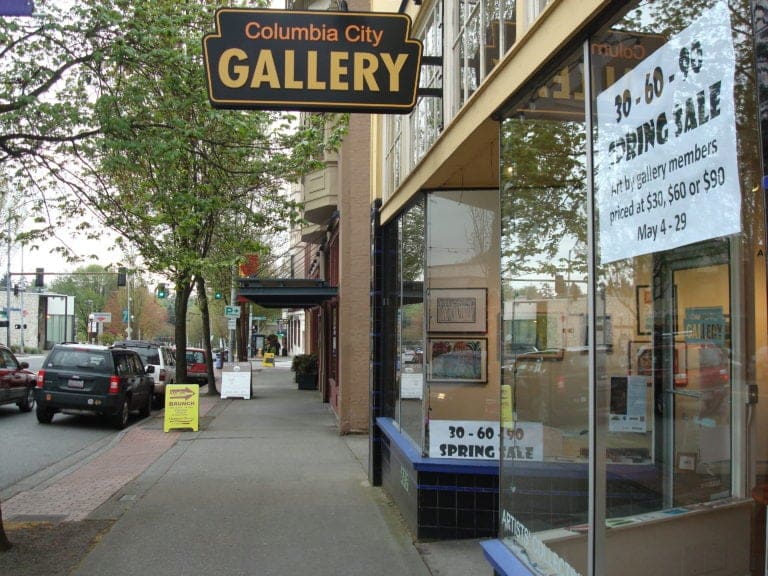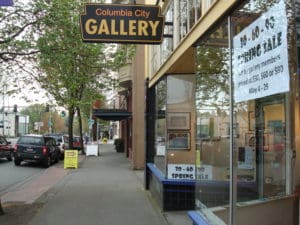 Folks often ask Team Diva what we think the next up and coming hood will be. The most common question is "Where should I invest now for profit later?" We say – "Well my magic 8 ball says North Beacon Hill, Central Area maybe Greenwood." You get the point. Not an easy answer to pick out of the hat. But when folks say "What about Columbia City?" our typical response is "Well – that hood is already arrived!"
Columbia City is located in Southeast Seattle and in a short period of time has become the destination spot for those who live in Rainier Valley and beyond. I, Diva Chavi, moved from Capitol Hill to Columbia City in 1997. At the time Geraldine's Counter was a Pentecostal Church, Jones BBQ was a lean-to on Martin Luther King Jr Way (MLK) with sassy gals serving fine BBQ and the only restaurant we all went to was an Ethiopian spot and a Tea Shop. The happening spot was Maxims (still there). At night we could hear gun shots coming from the slum-like post war housing on MLK where now the lovely new community of Rainier Vista resides. Regardless, it was an awesome time to arrive in this hood in Seattle. The diversity was refreshing and, for the most part, there were no "us vs them" issues that often occur when an older neighborhood becomes gentrified . Even today, that sense of "we all belong here" is what makes folks flock to this hood.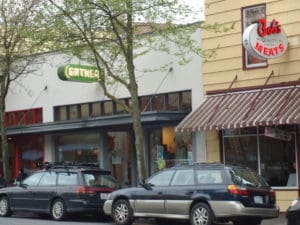 Columbia City truly has arrived. It is regularly picked as a top neighborhood by Seattle Magazine and Seattle Metropolitan for the same reasons the Divas love this hood. The combination of foodie perfection, cultural and economic diversity, coupled with a super charged and organized community presence makes it a great place to live. For instance, we heard a really heart warming story about the local elementary school. Many young couples bought homes in the up and coming neighborhoods like Columbia City in the early 2000s . Lots of those folks now have kids who are school age. They love the hood but are little dismayed by the local elementary school. Instead of abandoning the school and moving, they have decided to organize, join the PTA and do what they can to improve their local community. It is that spirit that makes this hood awesome!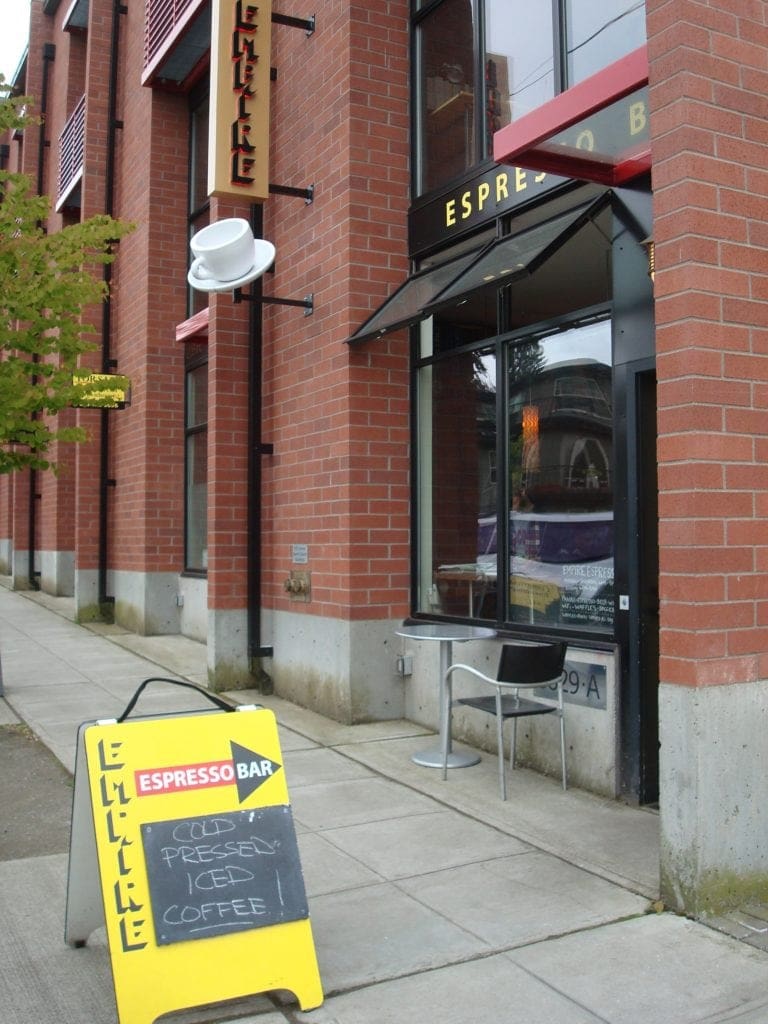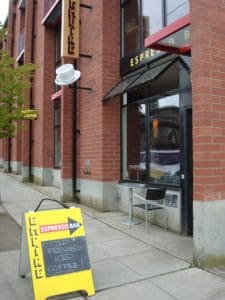 How to Eat Your Way Through this Hood: Join us Divas as we eat and shop our way though this hood. We start our day in Columbia City by stopping in at Empire Espresso. The fellas at Empire greet all of our Diva Dwellers as if we are family. Often we meet a lot of our first time home buyers at Empire. The baristas make them feel at home and you get an instant feel for the neighborhood at this fabulous spot on Edmonds. Next…
Columbia City Farmers Market: Runs from April through October. Local Columbia City restaurant chefs buy from the market for their weekly menus. Great music, great food and fresh produce make this a fun weekly meet & great spot for friends & neighbors.
The Columbia City Bakery was showcased in New York Times article about traveling to Seattle. Who doesn't love fresh backed bread.
Bob's Quality Meats: How I love thee. Bob and his wife run this family owned shop. I have bought everything from their smoked hams to chicken livers for pate to our Thanksgiving turkey. Plus, have fresh goat as well, for the more adventurous.
Verve Wine Bar: Oh, the meals I have enjoyed here. Bone marrow, blasted brussel sprouts, lemon tarts, lamb stew just to name a few. Just when we Divas felt they had hit the pinnacle – they introduced brunch with their very own Dungeness Crabcake Benedict & Porkbelly Benedict.  All of this paired with wine selected by Diva Pal and Verve owner Kate makes stopping here a must!
La Medusa: This was one of the first restaurants to arrive in Columbia City and get recognition. It was at La Medusa where I first tasted fresh grilled octopus that did not taste like rubber. It was not until I had traveled to Barcelona did I fully appreciate what La Medusa was accomplishing in their humble little spot.
Geraldine's Counter: We have known the folks from Geraldine's Counter for awhile through their sister restaurant at Table 219. Geraldine's brought brunch to the Hood. Now you can't swing your purse on a Saturday morning without knocking into someone who is waiting for a outside Geraldine's for a table.
Tutta Bella: These folks were one of the first to bring Neapolitan wood fired pizza to Seattle. We often stop by to pick up a pie and salad after a long work day. And sometimes we take a "to go" bottle of wine as well!
Island Soul: Eating here wakes up your taste buds to a combination of super fresh flavors & spicy island goodness. On occasion they are a tad slow but it is always worth the wait.
Spice Room: These new comers to the Columbia City create exceptional Thai food. One of my fav food blogs WTPho did the best iPhone review of this restaurant. More after the jump->
See some of Seattle's best and our fav hoods on the Diva Blog or the Neighborhood section of the Team Diva Real Estate Website!