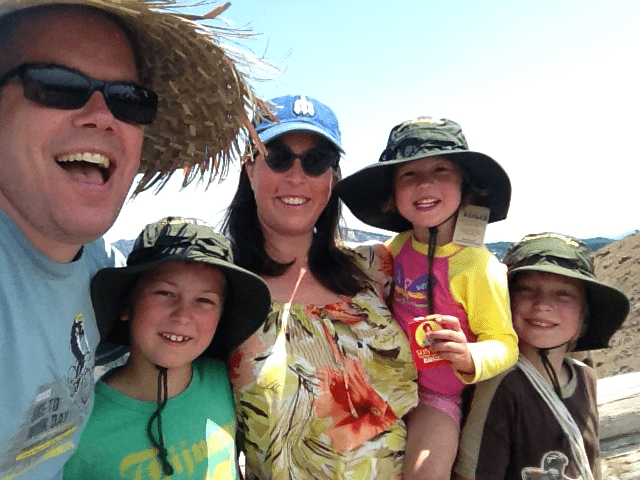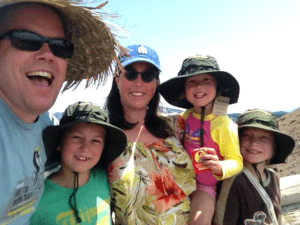 Diva Kim met Scott and Erikka when they were fresh out of Olympia. Scott was a tech guru at the department of natural resources and Erikka was finishing up one of two master's degrees at the UW forestry school. They became quick and fast friends due to a mutual love for BBQ, good music, and vino. Scott and Erikka know our families and we know everyone in their tight knit clan. It was just under 10 summers ago when Divas Kim and Chavi were honored guests at Scott and Erikka's wedding (which happened to be Chavi's birthday). Oh the memories of many a summer that were spent on each other's back porches, enjoying the long days, the sun, and each other's company.
One of the fondest memories of these two is when Scott and Erikka signed their Diva Dwelling paperwork in the beer garden at Bumbershoot. This was back in the day when smart phones did not exist and you still had to fax offers to other agents, so it was not unusual to meet clients in odd spots. But the Sagor Bumbershoot signing was still one of the more memorable and "out of the ordinary" circumstances.
Ten or so years later Scott and Erikka are the awesome parents of three awesome kids. Just recently the five of them went camping in Oregon country.  There are times we will just drop by their house to say "hi" or introduce them to a new prospective Diva Dweller who is thinking about buying in Mt. Baker.
Here is the Sagor family Diva Dweller story:
Name: Scott, Erikka, Floyd, Otis, and Anna Sagor
Hood: Mt. Baker
How did you meet the Divas? My wife and I had decide in 2001 to get a place in Seattle and we were wandering around open houses when we met Kim. It was Diva love at first site. She helped us figure out what we really wanted, and then got it for us. So many of the other realtors just looked at us like walking (empty) money bags, but Kim really cared about us as people and that was what made the difference.
What type of home did you purchase? A 1905 home that had a major remodel in 1920 (maybe because of a house fire?).  We think it used to be a 1 1/2 story house, but it's now a full-on 2-story.  All of the remodeling that occurred over the years (before we bought it) that made it less authentic also made it more functional, so no complaints here.
What was your first "OMG" house moment? Getting approved for the loan (THANKS KIM!)
What is your greatest home extravagance? Our Deck
What is in your junk drawer? Broken pencils, half used sticky note pads, half used birthday candles, a whole lot of expired coupons for places we've never been, rubber bands, paper clips, twisty ties, and the list goes on. Amazingly I would estimate that 90% of the volume of things in the drawer is taken up by stuff that limits access or otherwise obscures the useful stuff. (Broken pencils, empty pens are a great fake out when you need to write something down)
 Would you rather:

mow lawn / paint the fence  (Mow, but neither is any fun)
untangle computer cords / sort socks (Socks)
test the smoke detectors / fix squeaky doors (Both)
plunge the toilet / clean out the refrigerator (Plunge)
clean the gutters / take down holiday decorations (gutters)
 What is your favorite Hood hangout spot? We still recommend St. Clouds even though its not in our hood and we don't get a chance to go there much these days – its been on our short list for a decade. Others are in Capitol Hill – Boom Noodle (kid friendly), Tavern Law, Quinn's – and if you get to Columbia City, go to Full Tilt for ice cream and video games.
What is your favorite local organization/non-profit?  Real Change, KUOW Radio, and of course the Leschi PTA…Oh and did I mention VELOCITY?!
What do you love most about your home? No ghosts!  Seriously, we've never had a creepy vibe in this house, and I'm grateful.