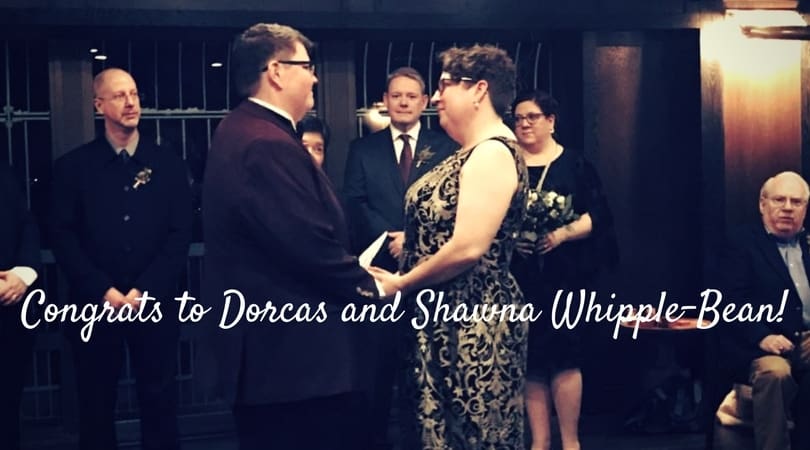 Diva Gal Dorcas married her longtime partner Shawna last week. All of us team members were there to witness the magical moment overlooking our beautiful city of Seattle. It was nice to take a pause and celebrate the magic of love during these times. Congratulations Dorcas and Shawna Whipple-Bean!
Planning and Re-Planning
Initially, the wedding was planned in the next couple of months. Then the reality of the new administration sped up Dorcas and Shawna's wedding plan. Their aim was to be wedded and legal before anything involving marriage rights was changed by an administration who thinks that LGBTQ rights are considered special. It could seem to some like no easy task of planning a wedding, finding a location, and sorting all the necessary details culminated in a beautiful evening for Dorcas, Shawna, and their family and friends. But Dorcas (in her typical cheerful demeanor) and her lady Shawna pulled it off just in time!
Setting the Stage
Dorcas and Shawna got to work putting together their big day and began looking for spaces to host everyone. Working out a date, they wanted it to be before the inauguration and landed on January 19th. As luck would have it, they found the Smith Tower's Temperance Cafe and Bar were available and the perfect setting to be wed atop Seattle. Little did some of us know how fancy and fabulous this space was! Dorcas found her gorgeous dress and Shawna found her suit. Rings were picked out, the wedding party was asked to represent the happy couple, and Justice Mary Yu came on board as the officiant. Lastly, invitations were created and sent!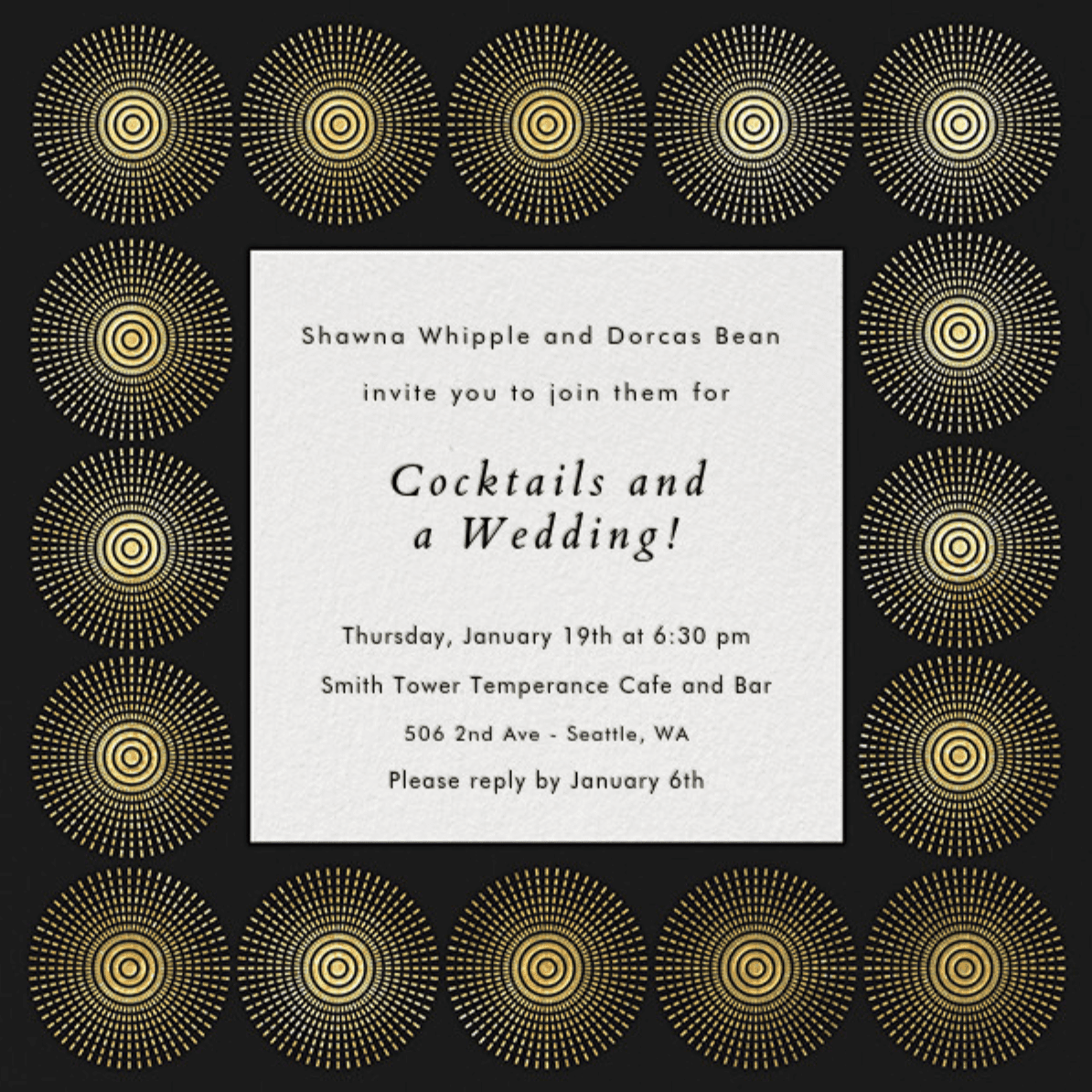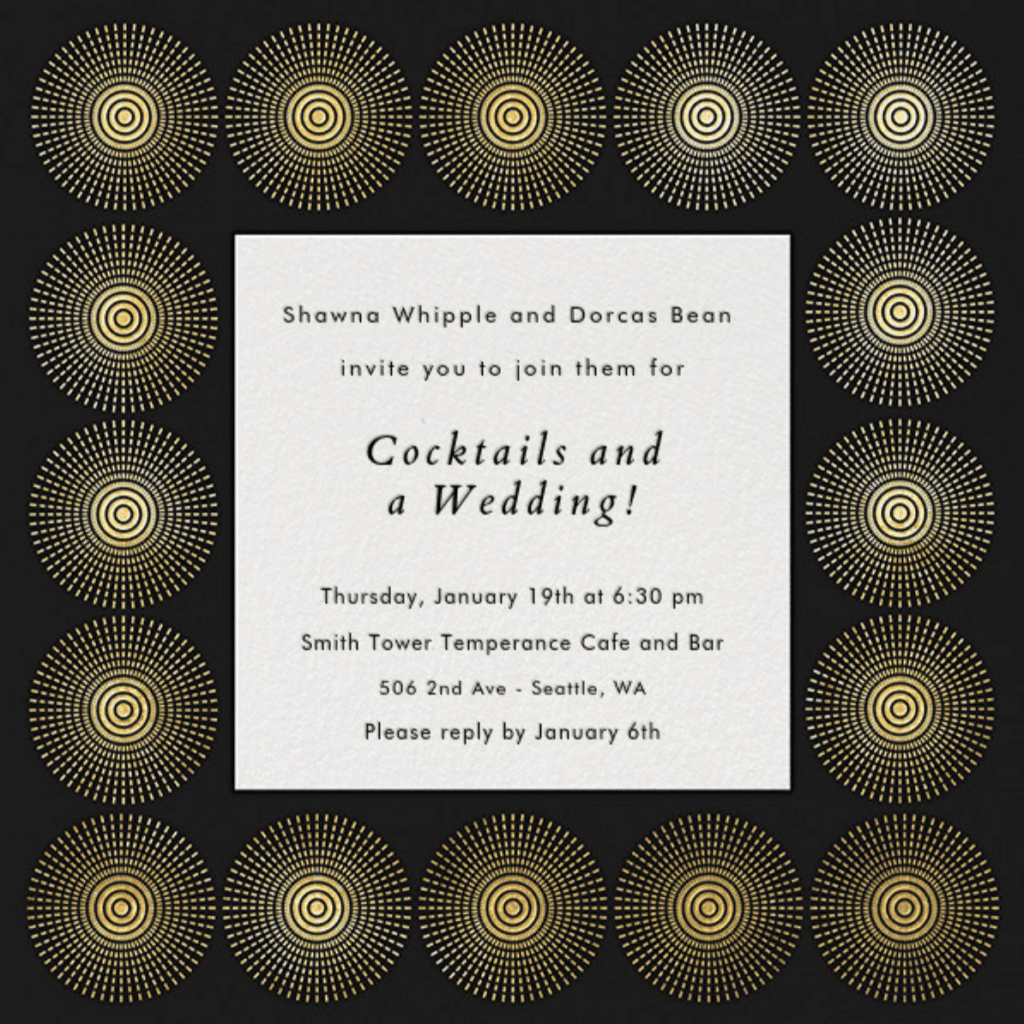 The Ceremony
All of us were brought to tears as Shawna and Dorcas exchanged vows. Their love for each other and for their family and friends was palpable in the room. Their ceremony was a testament for all of us that Love ALWAYS Wins.
Congratulations Dorcas and Shawna!