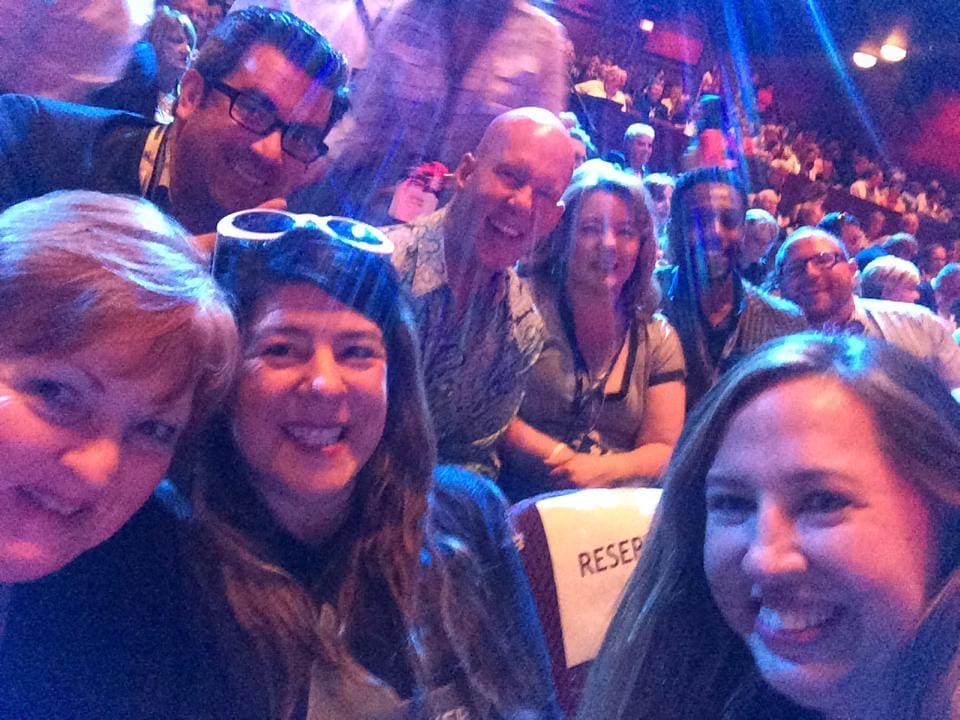 Check out our Coldwell Banker GenBlue Recap
As many of you know it has been a few weeks since the Diva Team hit the Coldwell Banker's #GenBlue conference in Los Angles and we are still feeling the "blue." Everyone knows Team Diva dances to the beat of their own drummer in the real estate world – but hands down this year's #GenBlue conference was one of the best real estate events we have ever attended! It is always tough taking time away from our Diva Dwellers, the DivaHQ, and of course, our Diva Dogs. We love what we do and want to make sure that one team is always at the DivaHQ helm to be there for our clients and to keep this crazy ship steaming ahead. Leading up to the Coldwell Banker #GenBlue conference we could tell that the content was going to be something the whole team needed to experience. So we took the team to LA for four amazing days of real estate education, conversation and information. And it was worth every penny!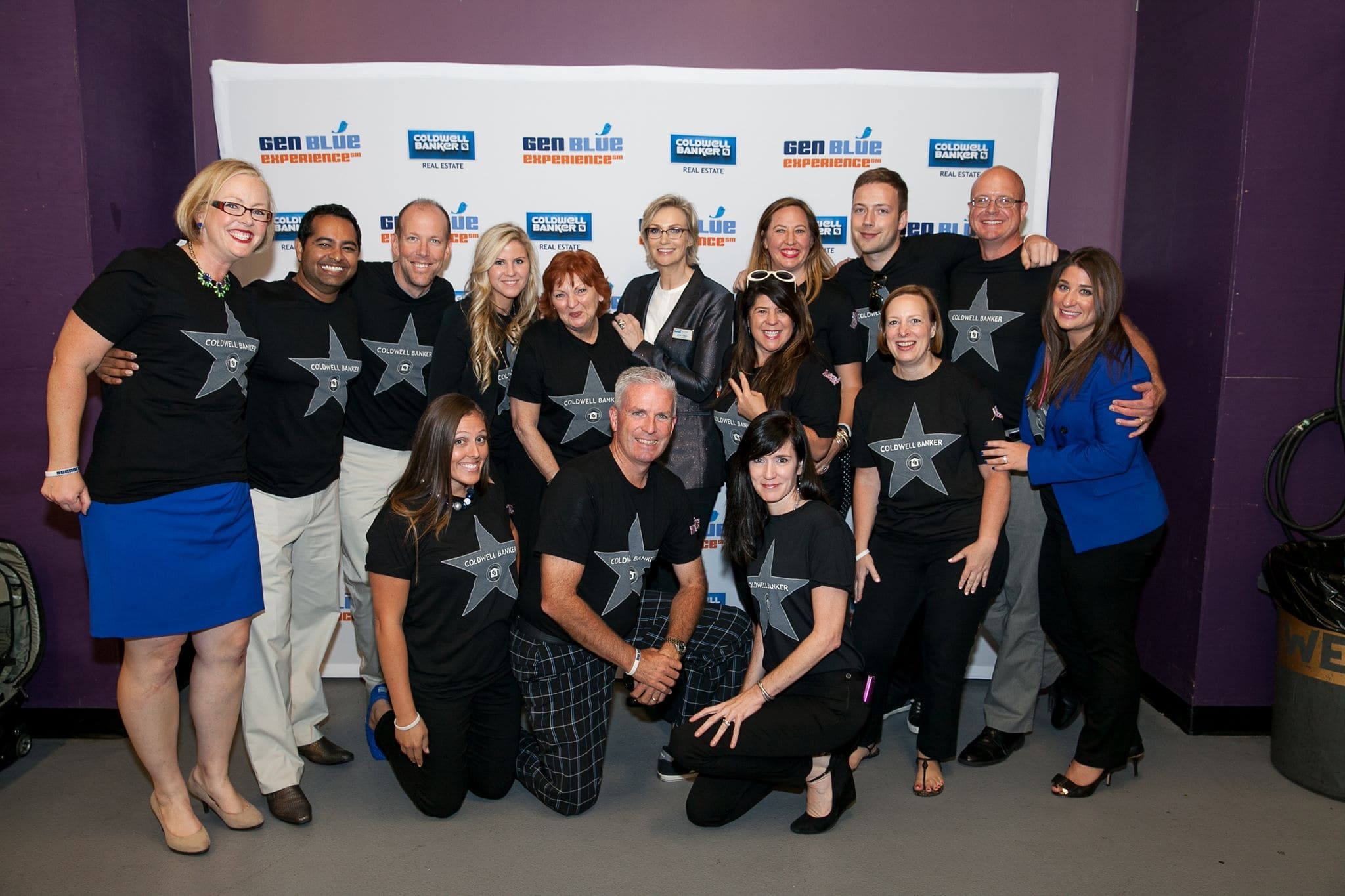 GenBlue Social Crew: Power Diva, Lindsay Listanski from the Blue Home Planet in New Jersey, assembled some of the smartest, perkiest, and talented folks we Divas and Diva Dudes have ever met to power tweet, Facebook, instagram the heck out of this grand event. Our gal Lindsay ran a tight ship, but she was uber organized and made sure we all felt special. She even managed to get us a special photo op with out keynote speaker, Jane Lynch, which, of course, was a highlight for these Divas!  Joining Kim and Chavi on the social squad was our CBBain power pal Linda Aaron, aka Techno Nana. An amazing accomplishment from the CBBain/Seal family!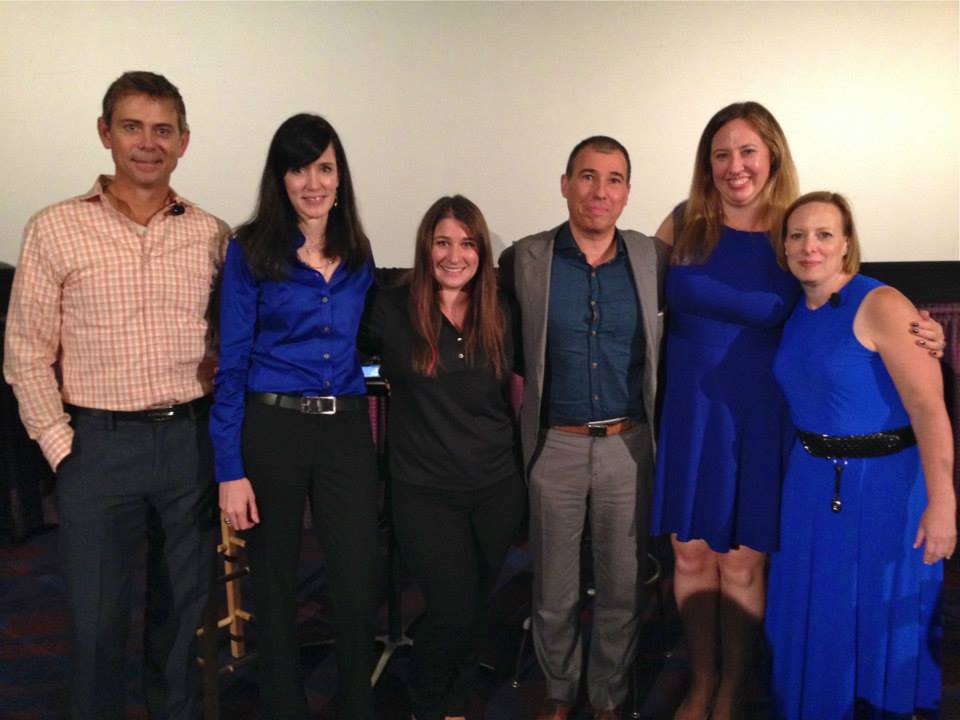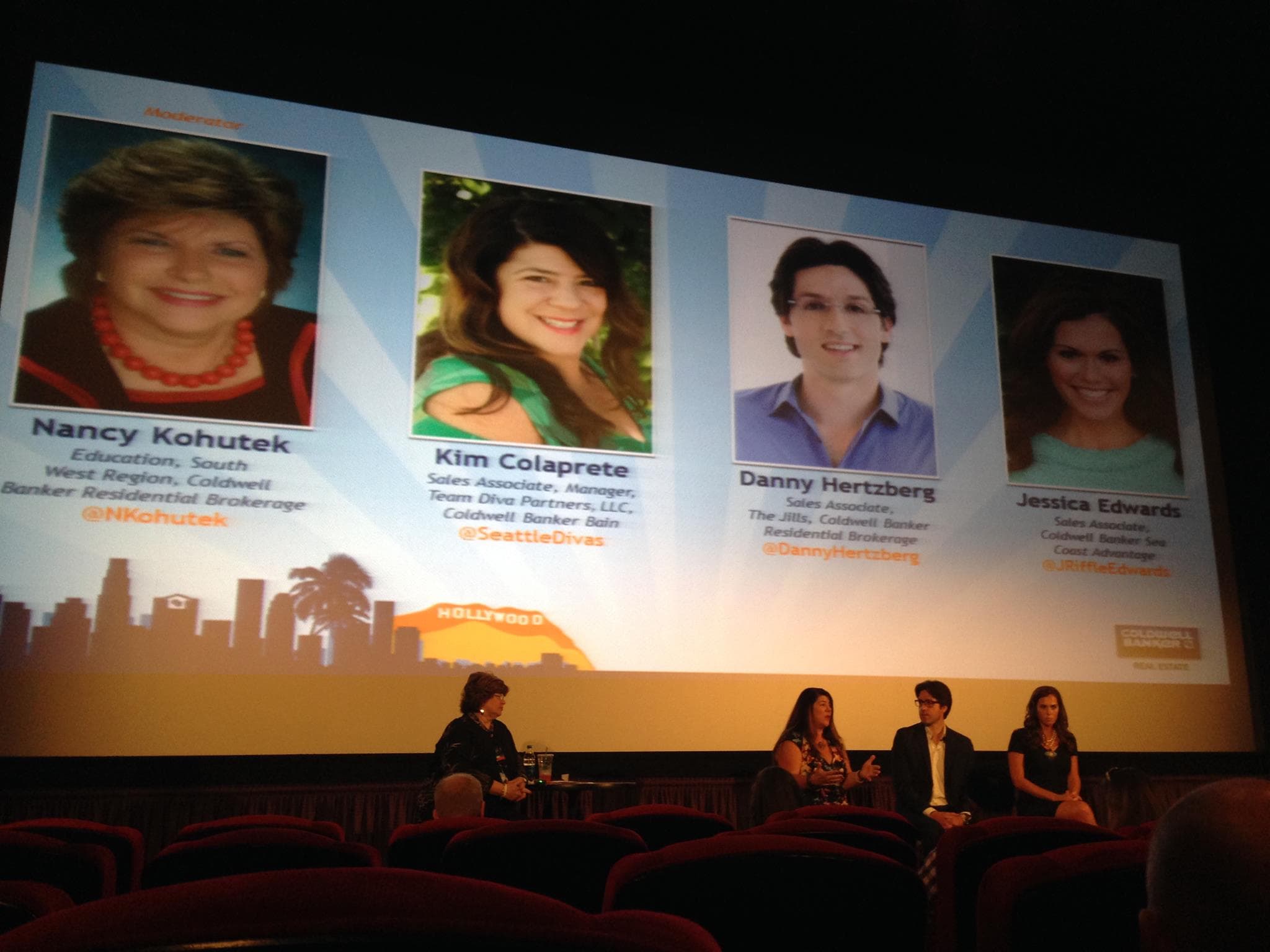 Divas on Two Panels: Kim and Chavi were both selected to speak on panels. Chavi spoke about how we use Yelp on a panel about Social Media. Kim spoke on a panel about building a dynamic team – a subject near and dear to our hearts. Other CBBain/Seal family members who were selected to speak were the always charming Michael Ackerman and our mentor Linda Aaron.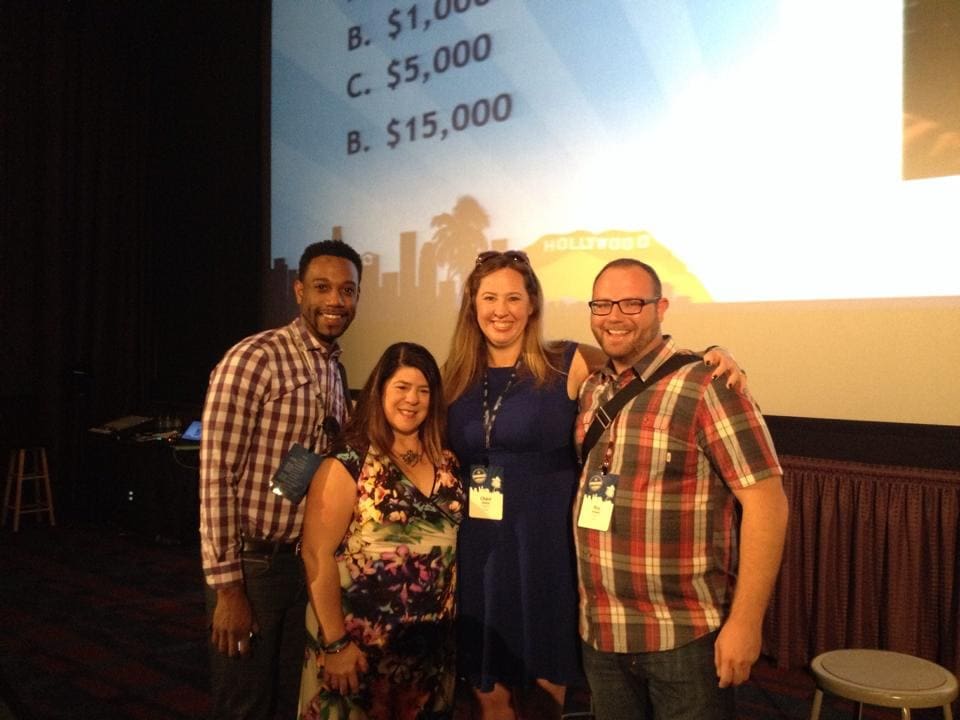 Top Team Diva Take Aways:

The Team – Sean Carpenter's sessions were BRILLIANT! We are completely re-working our seller content to make is more client focused based on the nerd nuggets we learned. Sean will be here in Seattle on November 10th to give his nuggets of real estate gold to the CBBain/Seal family.
Kim – Since my focus is on building our Diva Team, I made that the focus of the conference for myself. Being part of a power house panel opened up dynamic conversations around different ways to build and structure our team. Also, I attended a great session by Matthew Ferrar on Attractive Talent. The best nugget of info I gleaned from this session is to "know your culture and tell your story." Something we Divas always strive to do for our clients but also need to translate that into bringing in more awesome team members.
Chavi – Andrea Geller and Sharon McCarthy Steele are both using Social Media in ways that are so innovative and community focused. Our entire team was inspired to come back and make some changes how we focus our content.
Rocky – The Google session had great nerd nuggets on how to create content specifically for Millenials. As many of you know a good portion of our clients are under the age of 35. It is all of our goals to make sure our blogs, videos, and social content about the Real Estate process is easy to consume for our folks. Yep – for the Divas and Diva Dudes the Millenials are some of our favorite Diva Dwellers.
Roy – Coldwell Banker is a huge network of agents who are available to help us and our clients worldwide. Roy picked up a few tools to extend the gap between our team and the rest of the agents in our local market.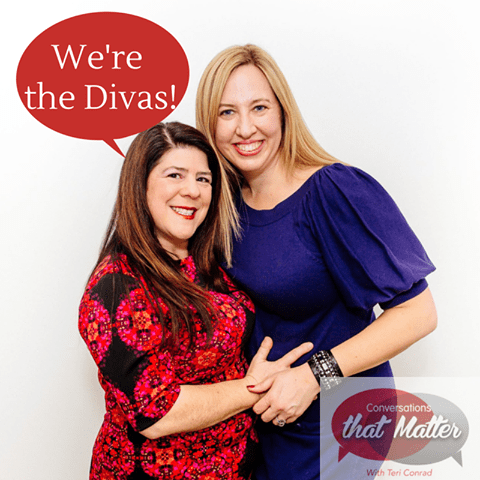 Interview with Teri Conrad: The ever magical Teri Conrad, our pal from Vancouver, BC also interviewed Kim and Chavi while we were in Hollywood at #GenBlue! The Divas chatted about their brand and community focused vision and building an awesome Diva team. Check out the interview here —–>>>  http://agentquest.ca/taking-5-with-the-seattle-divas-in-hollywood/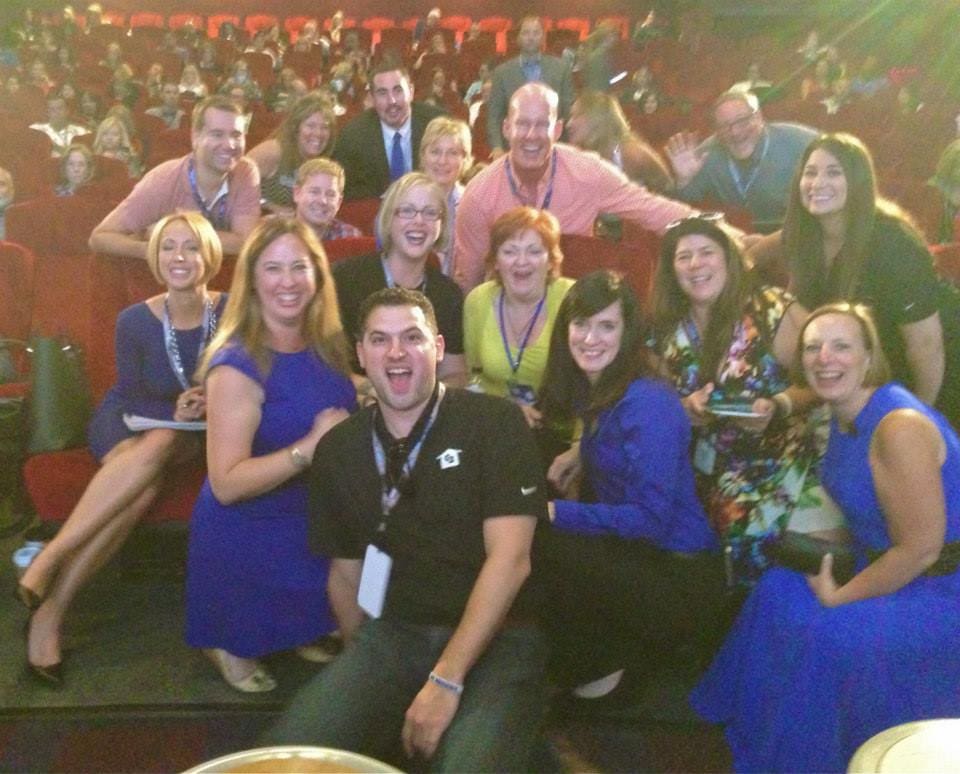 Meeting and Sharing Best Practices With Folks From Across the Nation:
Blue Power Peeps: Everyone knows how much we adore our ladies of Coldwell Banker. Taking a walk with Heather and Steve O and sharing how to manage teams was an amazing experience. Chatting with Andrea Geller on working in urban markets is near and dear to our hearts. We met Renee from Nashville, who also is doing similar type of community oriented business. And we got to connect with many other amazing CB pals, old and new from around the country and the world.
Sharing Ideas: Seattle is not the only city who is seeing huge increases in rental prices and diminishing inventory. Roy was able to meet several agents and share best practices on how to integrate a renter focused agent into one's business process.
Thank you to Andrea Chartard for helping us out. You make us love our Lake Union office even more. Super big thanks to David Marine, Jason Pantana, Lindsay Listanski, Sean Blankenship, Mike Fisher and Budge Huskey, our fearless leader, for taking Coldwell Banker into the 21st century with their dynamic vision, willingness to take risk and challenge the status quo of the real estate world. Keep up the great work and we will keep on drinking the blue kool-aid!