Divas Announce | Affordable Living on Capitol Hill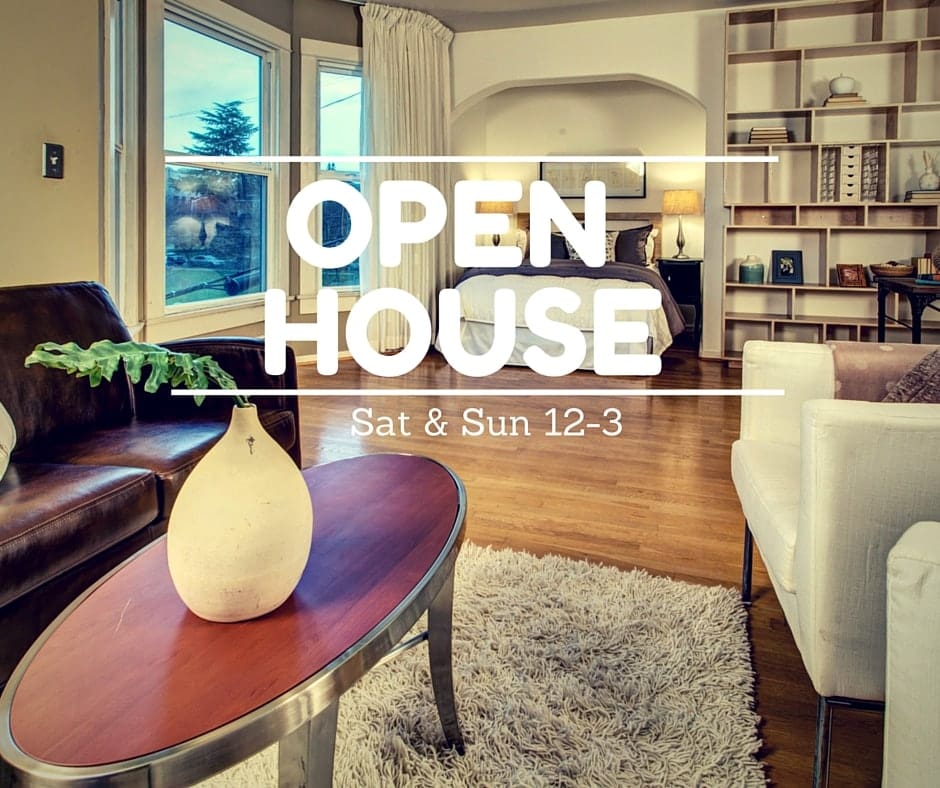 Reason 1:  Co-ops are Cool  – We Divas love Co-ops. Why? Mostly because they are often some of the coolest vintage buildings located in Seattle's prime urban hoods like Queen Anne & Capitol Hill. The Wilana, located on 15th Ave,  was built in 1908 and is chock full of original details: oak hardwood floors, picture rails, grand bay windows and a beautiful brick exterior. We also love co-ops because they are slightly more affordable than condos in these same hoods. The reason? When you buy a co-op you are technically not buying "real estate" but buying "shares" in a cooperatively owned building and, in turn, getting a proprietary lease for your unit. With this type of purchase comes some specific rules that only apply to co-ops. There are down payment requirements, a board approval process and some very tight rules on rentals. Due to these details, it takes a certain type of borrower to make the choice to own a co-op over a condo, which helps keep co-ops on the slightly more affordable end of the housing spectrum. For more info on co-ops vs condos, check out this downloadable Consumer Guide from the National Co-op Bank.
Reason 2: The Space – Once a less bright, slightly small one bedroom, this unit was reconfigured many moons ago into a beautifully functional, spacious and open studio. The cozy sleeping alcove helps this space feel less like your bed is in your living room and, vice-versa. Also, the hidden storage spaces and stunning custom built-in shelving unit offer numerous options for tucking stuff away and displaying your cool knick knack. There's even a built-in cubby just for your jewelry (or watches, cuff links, drag baubles, whatever!)
Reason 3: The Light – This unit is bathed with natural light.  Between the building design, the huge central bay window and the top floor location, this home will never lack in light. Even in the dead of Winter. Plus, being so nicely situated on a corner means no buildings right next store, no lack of privacy and a great outlook onto Seven Hill Park from your living room.
Reason 4: The Hood – I'm sure you've heard us Diva wax on and on about the wonders of Capitol Hill. We love this hood and all the glorious things it has to offer: stellar access to transit, top-notch dining, nightlife, music, theater, dance, shops, and parks. So much! But the best part of living on 15th is that you're just blocks from all the Capitol Hill craziness but not living "IN" the craziness. You can get to the Pike/Pine party spot in minutes, but when you come home, you are far enough away from the hustle and bustle to avoid the drunken revelers and a late-night hot dog stand chatter. Plus, the 15th Ave micro hood offers some of the best dining and drinking options around, such as Rione XIII, Poco Wine Bar, Nue, Spinasse, Smith, Liberty and, a long-time Diva Dweller brunch favorite, Coastal Kitchen.
Reason 5: The Price  – I know. We've used the word affordable at least 5 times already. But let's get some numbers done on paper. If you wanted to buy this unit with 10% down (that's about $20,000 at the list price of $200,000), based on today's rate from the National Co-op Bank, your total payment including Principal, Interest, HOA dues (which include taxes) and Mortgage Insurance would be about $1,383. Of course, this could vary from person to person and bank to bank but even so, you could OWN this co-op for about $1400/month. For those ready to make a small investment in their future and have housing security, this co-op is an easy first step. You can make this happen! Call Eileen Burke at Caliber Mortgage and get pre-approved now.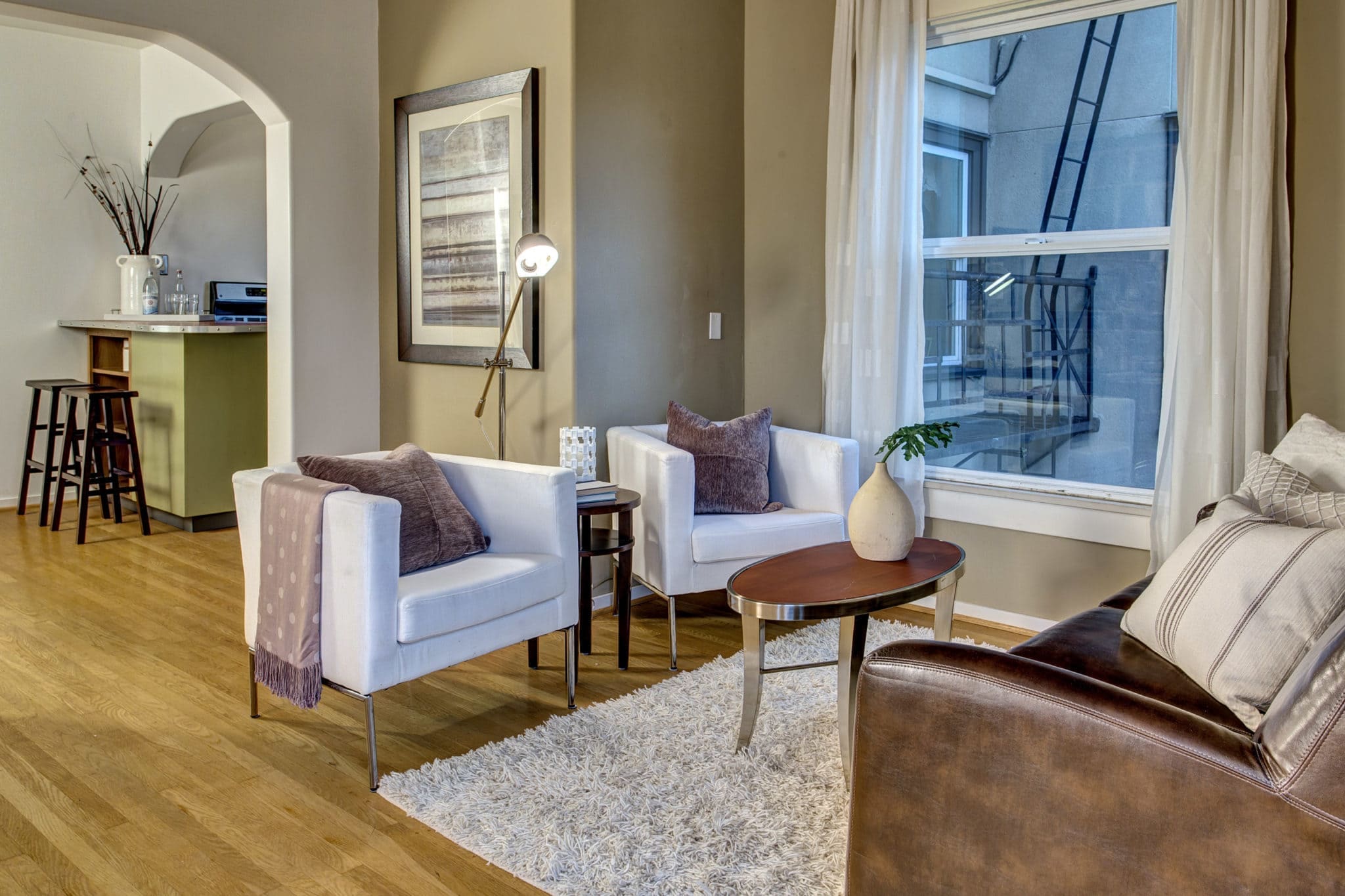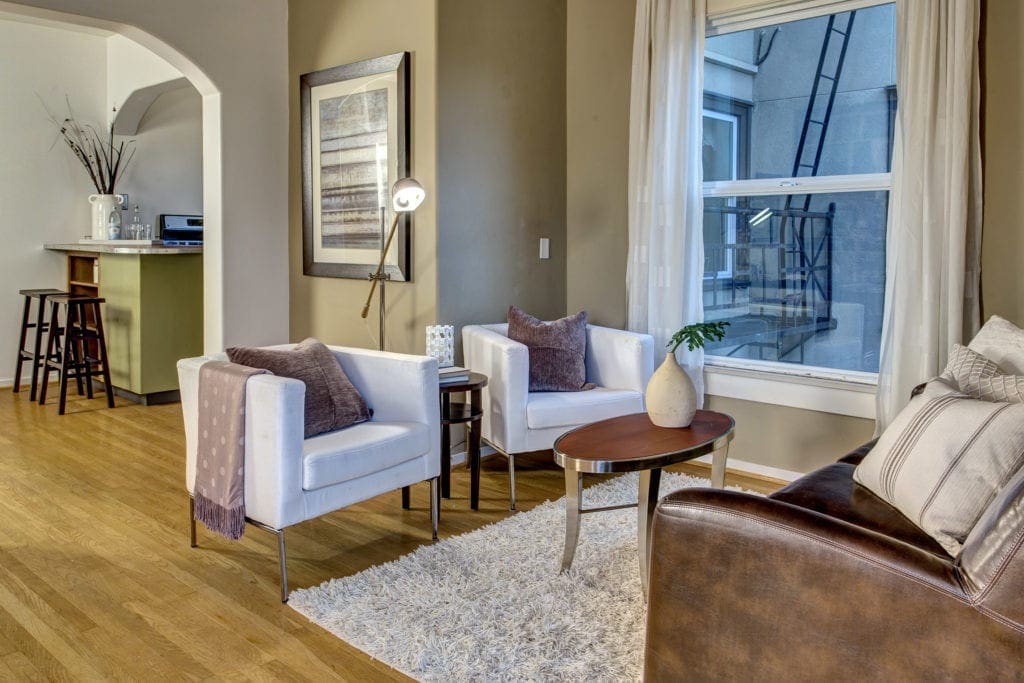 The Critical Nuggets About This Home:
Now let's check out some fab photos of this Affordable Vintage Co-op!