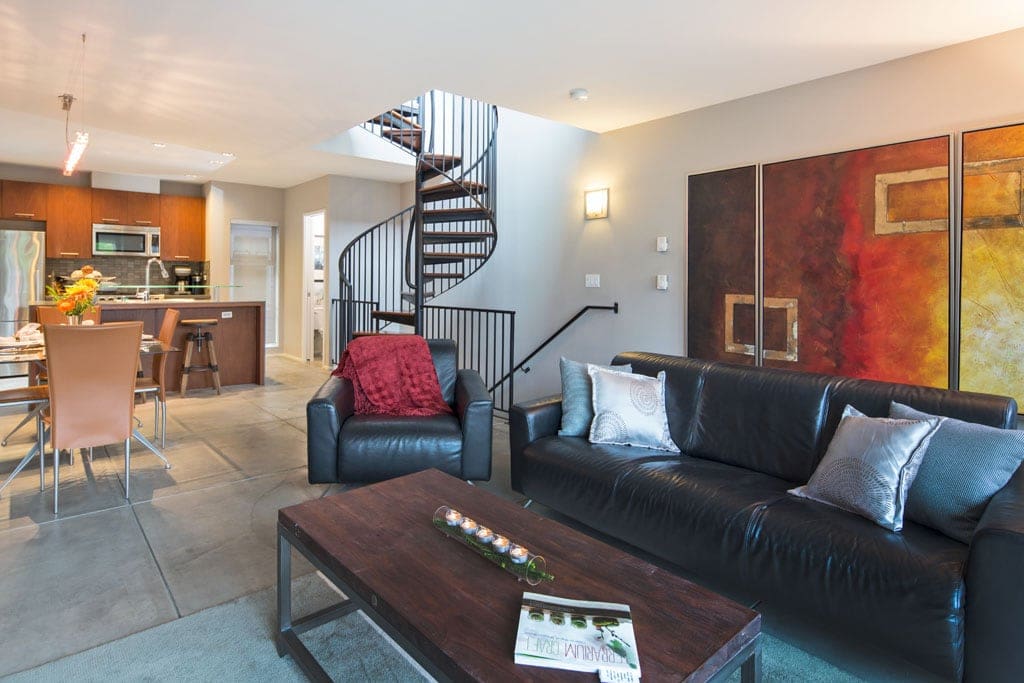 At the corner of 11th and Howell sits my pick of the week. Sexy finishes, panoramic views, and an unbeatable location make this fabulous property a must see. There is not much like it available right now on Capitol Hill.
The light rail is going to be finished in just a couple of years and when it does, properties in this location are going to be the envy of the hill. Just a quick walk across the street through Cal Anderson and you will find yourself not only with access to downtown and UW, but all of the quirky goodness that Capitol Hill has to offer. But enough about the location — everyone on the hill knows how amazing this area is, let me tell you about this amazing property.
I'm going to start with the sleeping level. Having the bedrooms on a level separate from the rest of the house give the owner a sense of privacy. Friends and family can pop over and visit you without having any reason to invade your sleeping space…unless you want them to. The downside for some people about this house is that the bedrooms are all on the lower level. I see this as a plus. Yes, upper bedrooms often offer a view but my personal thought on the matter is the only thing anyone should be focusing on besides sleep in my bedroom is me. Save that precious outdoor view you are paying for on rooms you spend your waking hours in.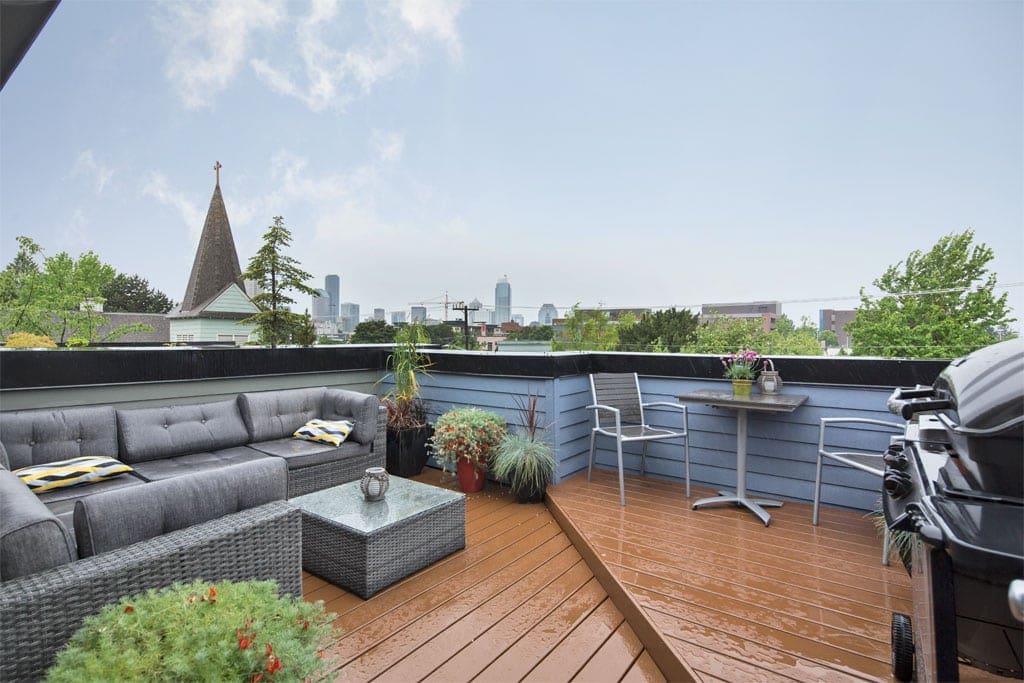 This brings me to the second floor that contains the kitchen, dining area, and living room.  Designed with the open concept that everyone loves, this level shows off the sleek and clean design that makes this home so desirable. You will feel like you can easily have a sophisticated cocktail party with all of your eclectic friends, or just relax on the sofa in the living room and snuggle up with that special someone and a glass of Rose.
Summer days like the ones we have recently been experiencing are perfect for taking a stroll up the spiral staircase to the rooftop deck.  The deck view offers stunning views of the park and downtown. Grilling and libations will make this the go to spot for you and all your friends all summer long.
Curtis Kiepperien of Coldwell Banker Bain has this amazing opportunity for true urban living at $675,000. Swing by and take a look at this place while you have the chance, I have a feeling it won't be around for long.