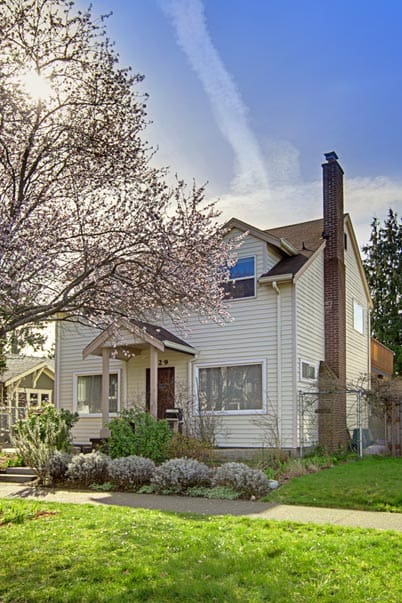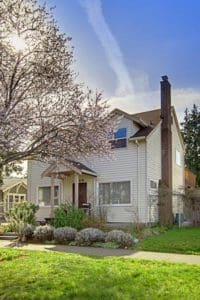 The market is finally warming up in key Seattle neighborhoods after a very long cold winter/recession. We are at a unique transition time in the market, with the inventory at an all-time low and demand to start to rise. Homes are either selling in 30 days or sitting on the market for over 3 months. There is not much in between. So why are some homes flying off the market with multiple offers and others languishing unsold?
The bottom line is that buyers might be suddenly ready and able to buy they want perfection, a great deal or both. Hence, you have to make today's buyer choose your home over the waiting game. Brisk as this market might be, there are still many buyers willing to wait for just the right home at the right price. This is where the Divas step in. Below is a quick rundown of the steps that we go through with our Diva Dwellers to make their home stand out. Something we call The Diva Difference.
Create an Emotional Connection Between the Buyer and Your Home: Many of you have heard about agents making sellers bake cookies before the open house. Sounds cheesy, right? But most people love the smell of warm chocolate chip cookies. Why would someone leave a hip Capitol Hill flat for a cute little two-bedroom bungalow in Columbia City? They leave the Hill because they want a dog, a yard and a gourmet kitchen of their own to bake cookies. They want a home! There are numerous ways to do this besides cookie baking but do it you must to create that special connection.
Create an Urban Garden: A victory garden in a yard appeals to most buyers in Seattle regardless of their price point. We all want better access to fresh foods and an activity that we can share with our loved ones. Growing one's own vegetables is not only sustainable but it creates the image of the community and setting down roots in space.
Make your Kitchen/Bathroom Divalicious: You do not have to spend a lot of money but even a minor sprucing up of a kitchen can make all the difference. Today's buyers are very conservative and have limited funds for remodeling after making a purchase. New paint, new countertops or even just updated appliances can make all the difference in creating that emotional connection between the home and the targeted buyer. Check out the post about getting your kitchen Diva ready>
Price at Market Value: In the last ten years we have experienced huge market surges followed by a market crash. Although all indications show we are on our way to a stable market, price is still key. Pending sales might be on the increase but so are the number of homes with price reductions, which means there are still sellers chasing the market down. Do you want to be the home that sells in 30 days or the one that sells in 90 days at a below market value?
Perfect Marketing: Team Diva works closely with our Diva Dwellers and our team to create a story around the home and to connect that home to its potential new owner. Most people think that all it takes to sell a home is some pretty pictures and MLS number. In reality, you have to create emotional value through marketing to reach real estate brokers and then their buyers. Team Diva does this through a multiple of different streams. The most important aspect for us is the work we do with our Architectural Photographer, John Wilbanks. It is easy to take a nice picture of a pretty kitchen but there is real skill in photographing homes. John's photos make our homes stand out from the crowd and we use them in all of our marketing. John is perfect at capturing our vision so that we can communicate it through our print, online and social media marketing to the right buyer for each home.
Every home and neighborhood is different. You may need to sell down the road or are just curious about what is going on in your neighborhood. Give the Divas a ring and we can help you figure out what the next steps are for you and your family for your home.