What are the top five things I love about this Burien home? This Burien home for sale has been completely renovated, yet it still retains its classic charm. You'll find many smart home updates as well, including solar panels to keep energy costs low. There's a large garage ideal for working from home and hobbies, and it could even be remodeled into a MIL unit or rental. Tons of garden space also awaits on this big private lot, and you'll even find a fire pit ready for summer campfires. And finally, this home is in a fantastic Burien location close to dining, shopping, transit, and parks.
Check Out the Video of This Burien Home for Sale 
I'm Lindsy Russell-Mitchell with Team Diva at Coldwell Banker Bain, and today I am in this beautifully renovated home in Burien. I'm here to give you a tour and share my five favorite things about this home! For starters, it is completely renovated, and the sellers did a ton of smart home updates. The garage is huge and perfect for all of your hobbies! And the home is on a massive lot with lots of gardening potential. Finally, the most important thing is that it is in Burien where I love spending time!
---
Top Five Things I Love About This Burien Home For Sale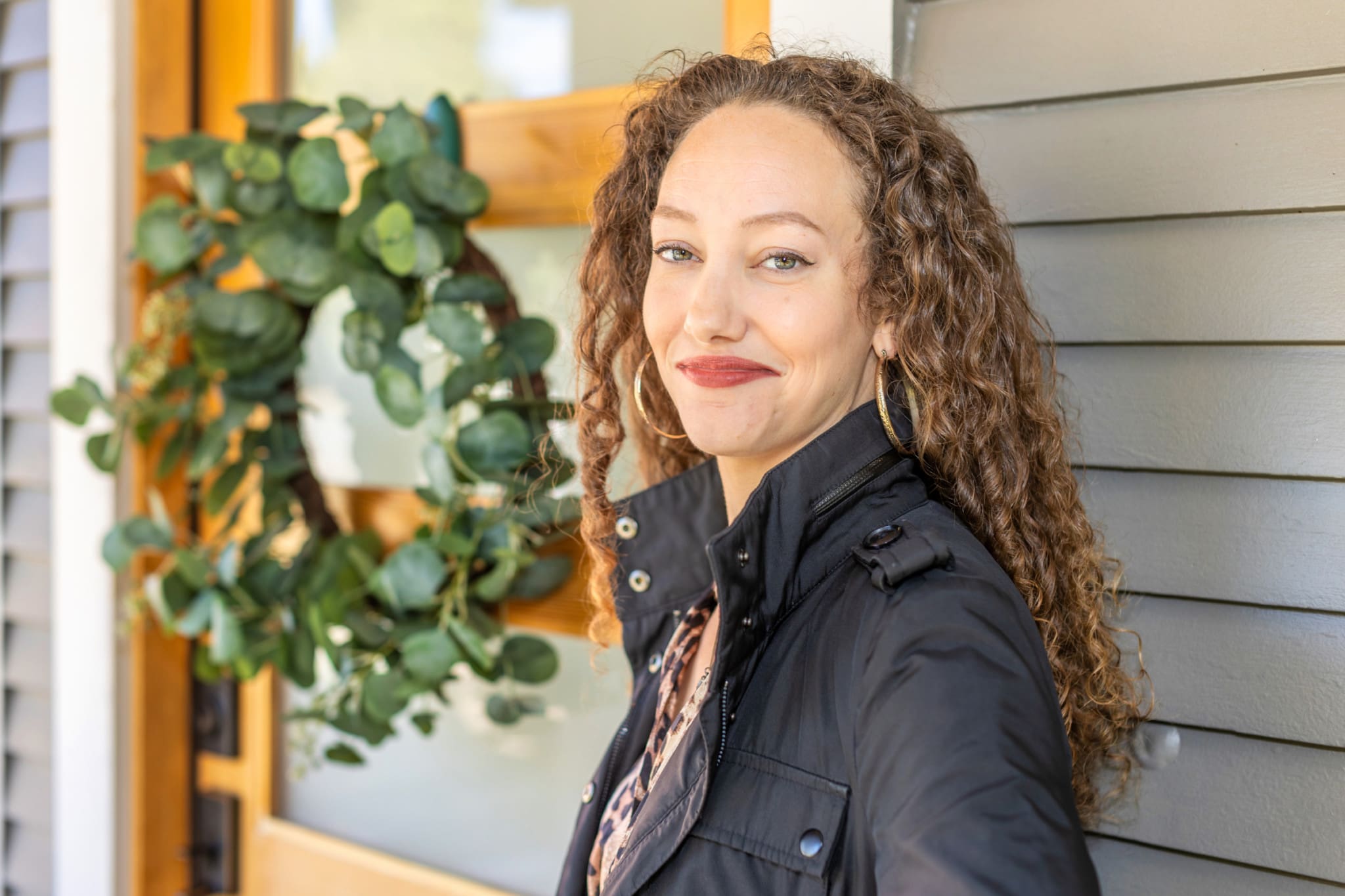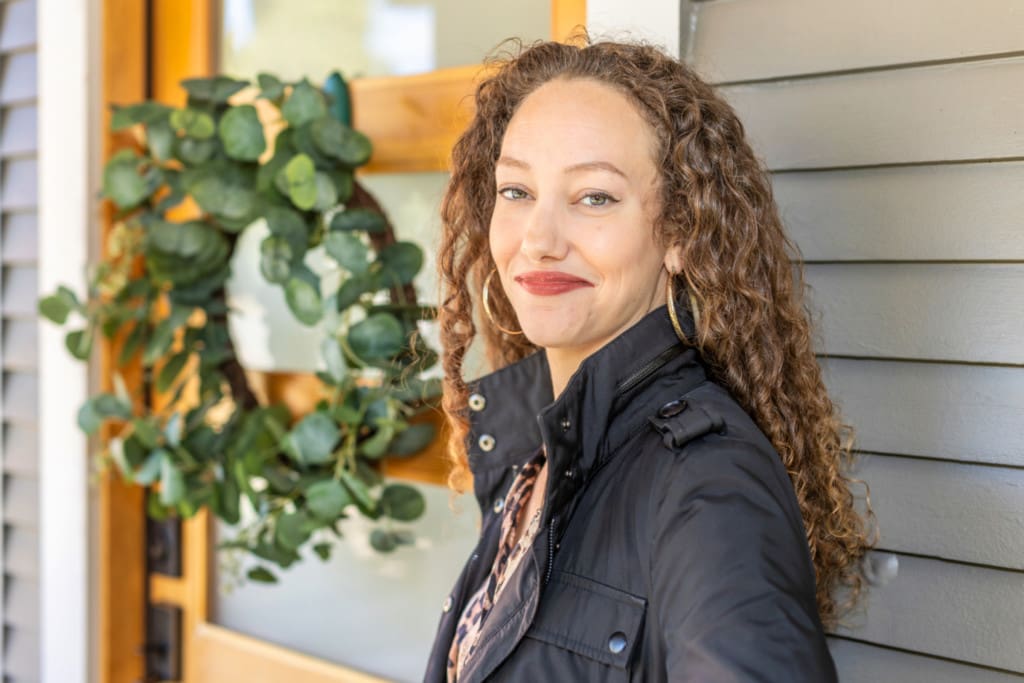 Welcome to this beautifully renovated home we just listed. The detail and renovations in this home are so sweet it will make your mouth hurt. It is also situated on a huge lot that has so many functions. Just think about everything you can do in this home!
Completely Renovated Home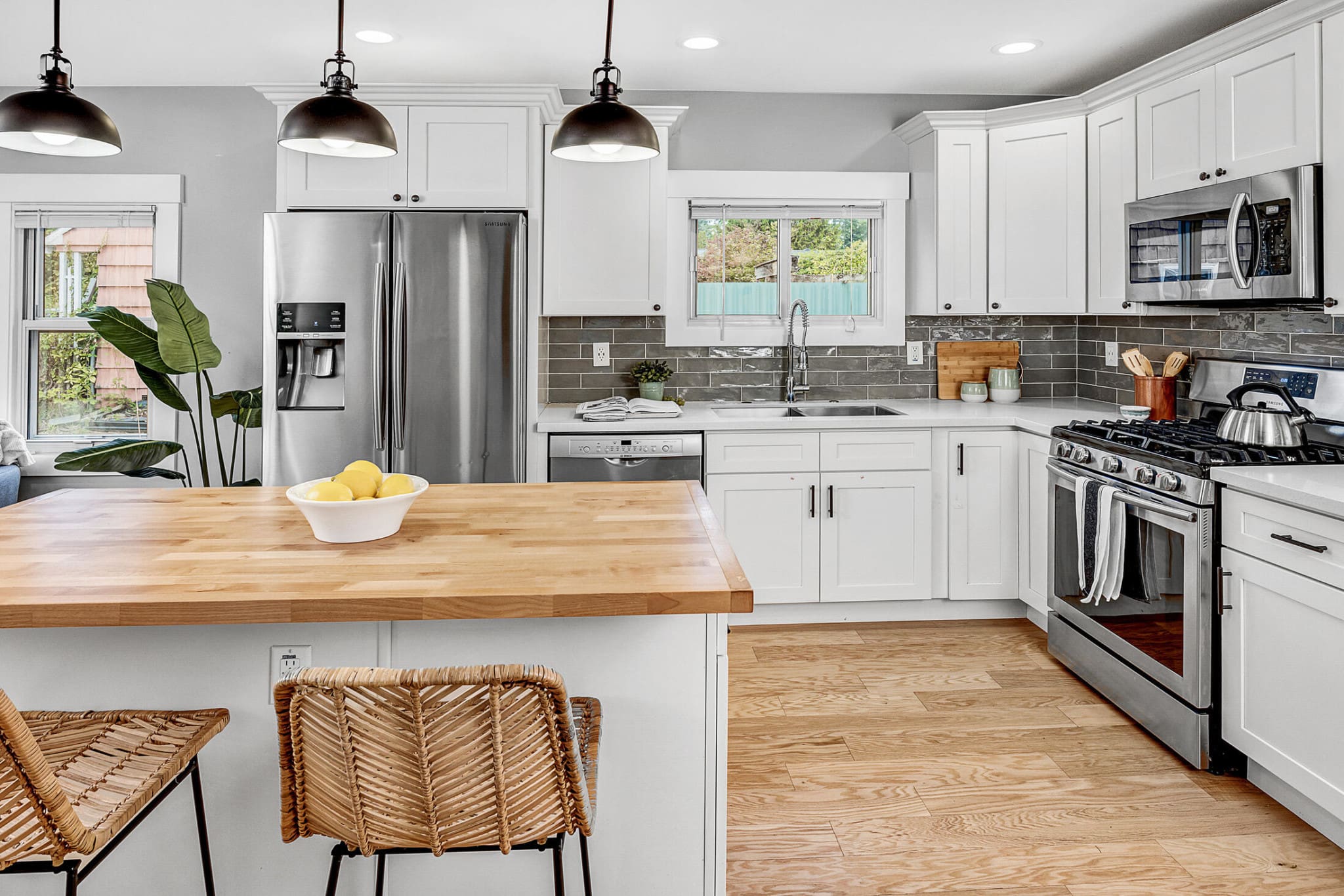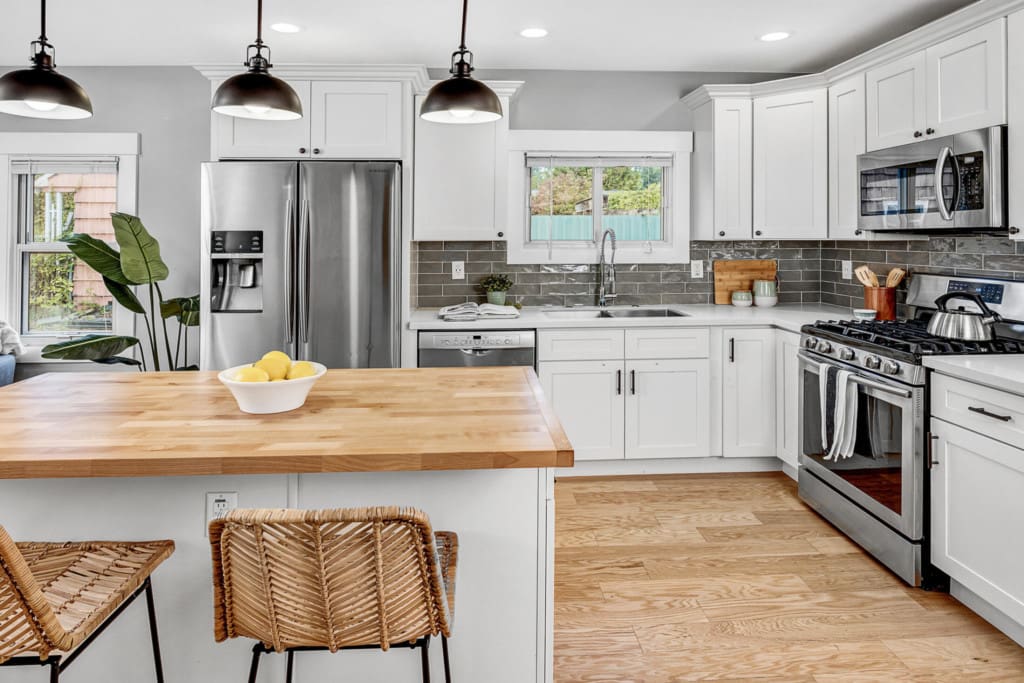 While this Burien home was originally built in 1928, it was completely remodeled in 2018! Of course, this means that you get to benefit from all the perks of a studs-out remodel while still enjoying this home's cute and classic historic charm. During the extensive remodel, all systems were updated, including plumbing and electrical. New siding, a new roof, new light fixtures, and more were all part of the remodel as well. And just this fall the carpet on the stairs and in the upstairs bedroom was replaced (even though it was only 6 years old!). Be sure to check out the front and back porch stairs, too—the stairs were all recently rebuilt and repainted as well.
Smart Home Updates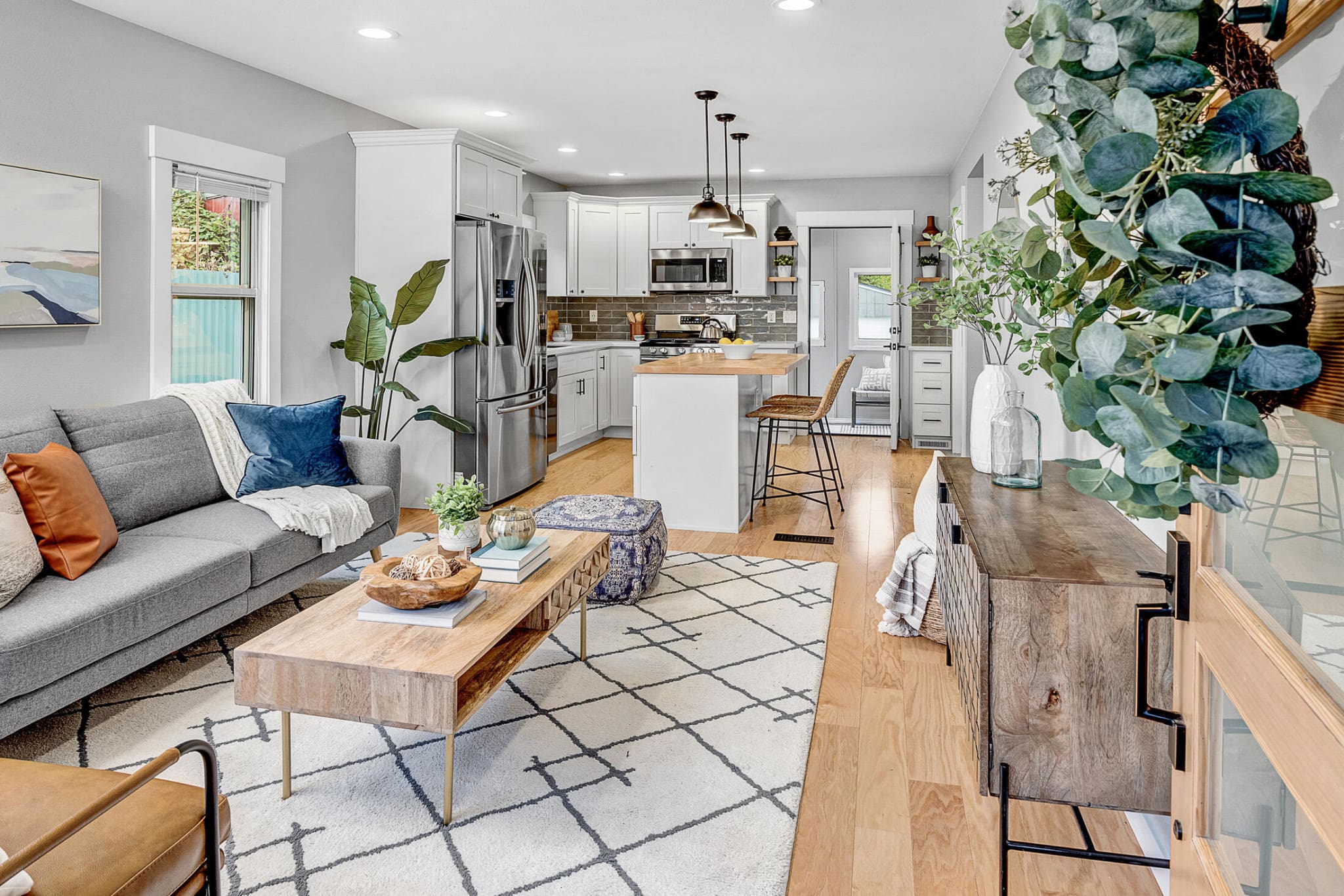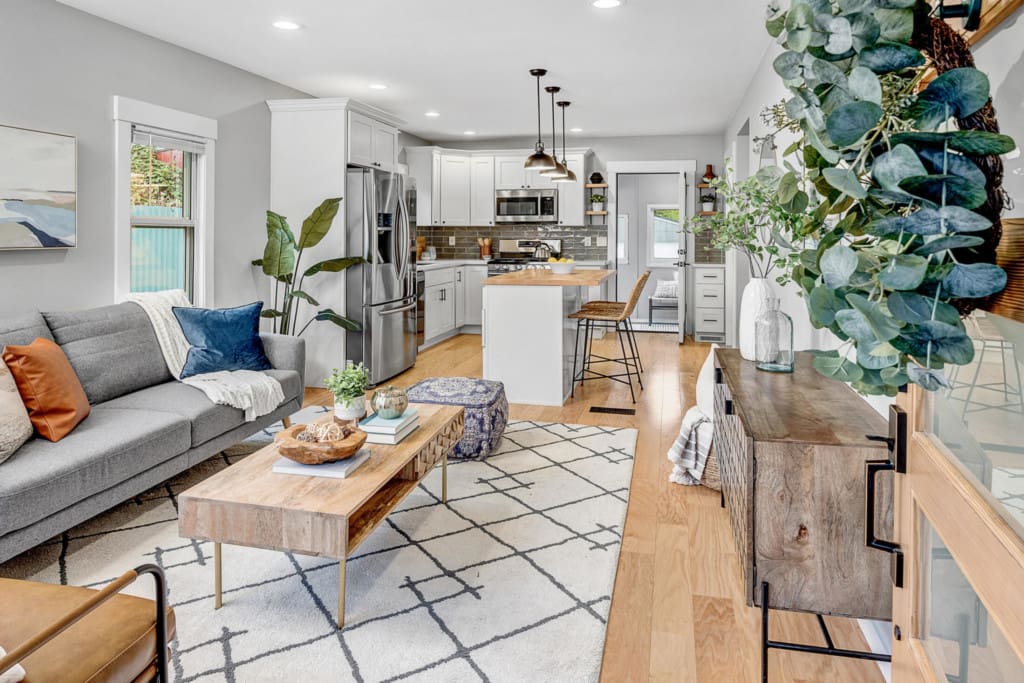 Brimming with Smart Home updates, this Burien beauty is more than ready to take out the future with ease. For starters, discover features like wireless Lutron light switches, conveniently placed USB ports, and Cat 6 ethernet in every single room. You'll also find LED lighting throughout. And this home is powered by Solterra Solar Panels that were installed in 2019. This helps to reduce your footprint on our beautiful world. AND these 20 modular panels have kept energy costs low for our Diva Dwellers, and they pay next to nothing in terms of utilities.
Large Garage For Work From Home or All of Your Hobbies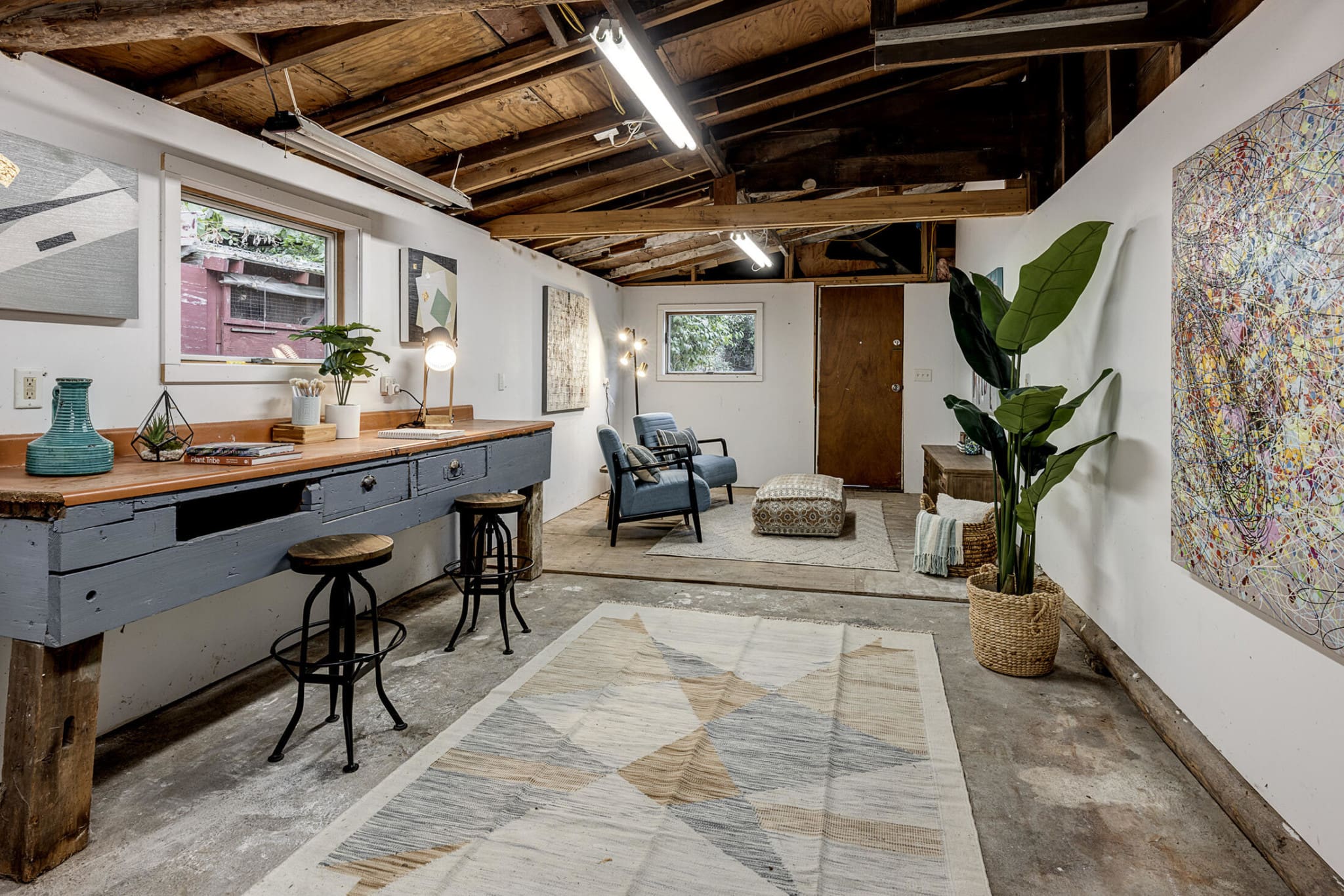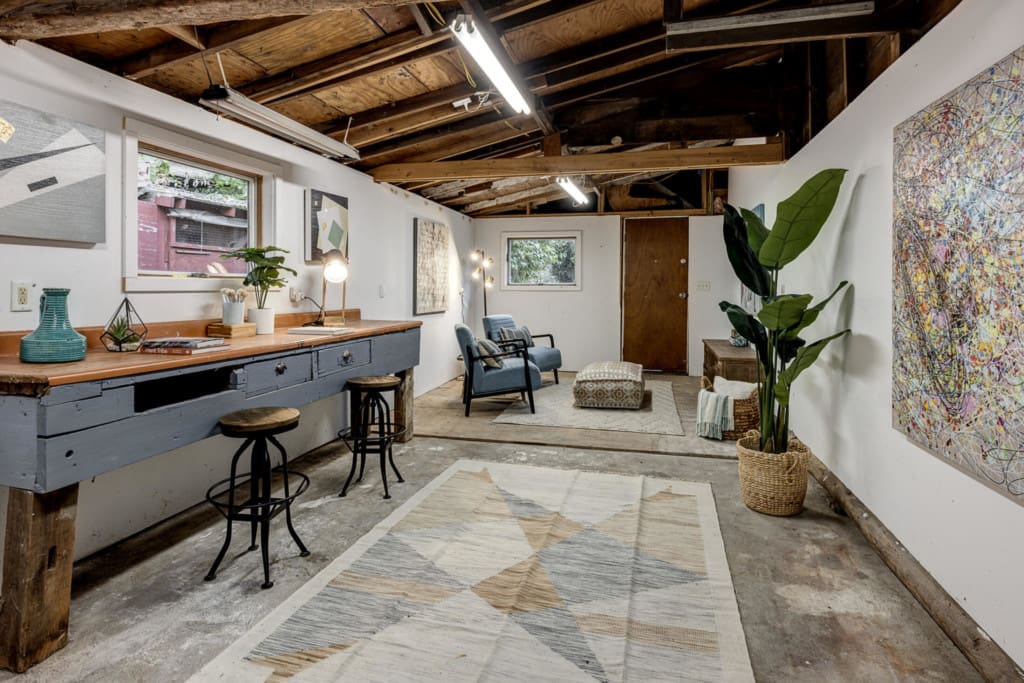 The large detached garage expands this property's possibilities exponentially, and the sky's the limit when it comes to all of the potential here. Half of the garage is ready for parking and storage; there's space for two smaller cars, or one big car and tons of storage. (If you'd rather use the space for storage, there's tons of parking in the long driveway.)
The other side of the garage is partially finished, and power and lighting make this an ideal workshop, home gym, art studio, music studio, home office… and more. My Diva Dwellers have loved using the space for their punching bag and Peloton bike. In the future, you could even convert this space into a MIL unit or rental for extra income. This space is truly ready to evolve with your wants and needs!
Huge Garden Space on a Big Private Lot
Huge and private, this 15,000-square-foot lot is an absolute dream for those who love spending time outside! First of all, there's a freshly painted chicken coop, and yes, you are allowed to have chickens in Burien! Imagine farm fresh eggs every morning along with fruit, veggies, and herbs picked right from your garden. Grapevines, plum trees, and blackberries all await, and there is a TON of space for you to build additional raised garden beds. Plant your favorite fruit trees, shrubs, and flowers, and watch your Burien oasis flourish!
You'll also find a fire pit where you can create the ultimate backyard getaway around. Spend all summer gathered here with friends and roasting marshmallows. Both the front and back yards are fully fenced, so you can let your doggies roam with peace of mind. This particular property also has promising potential for buildability and is even zoned to be subdivided.
Burien is the Best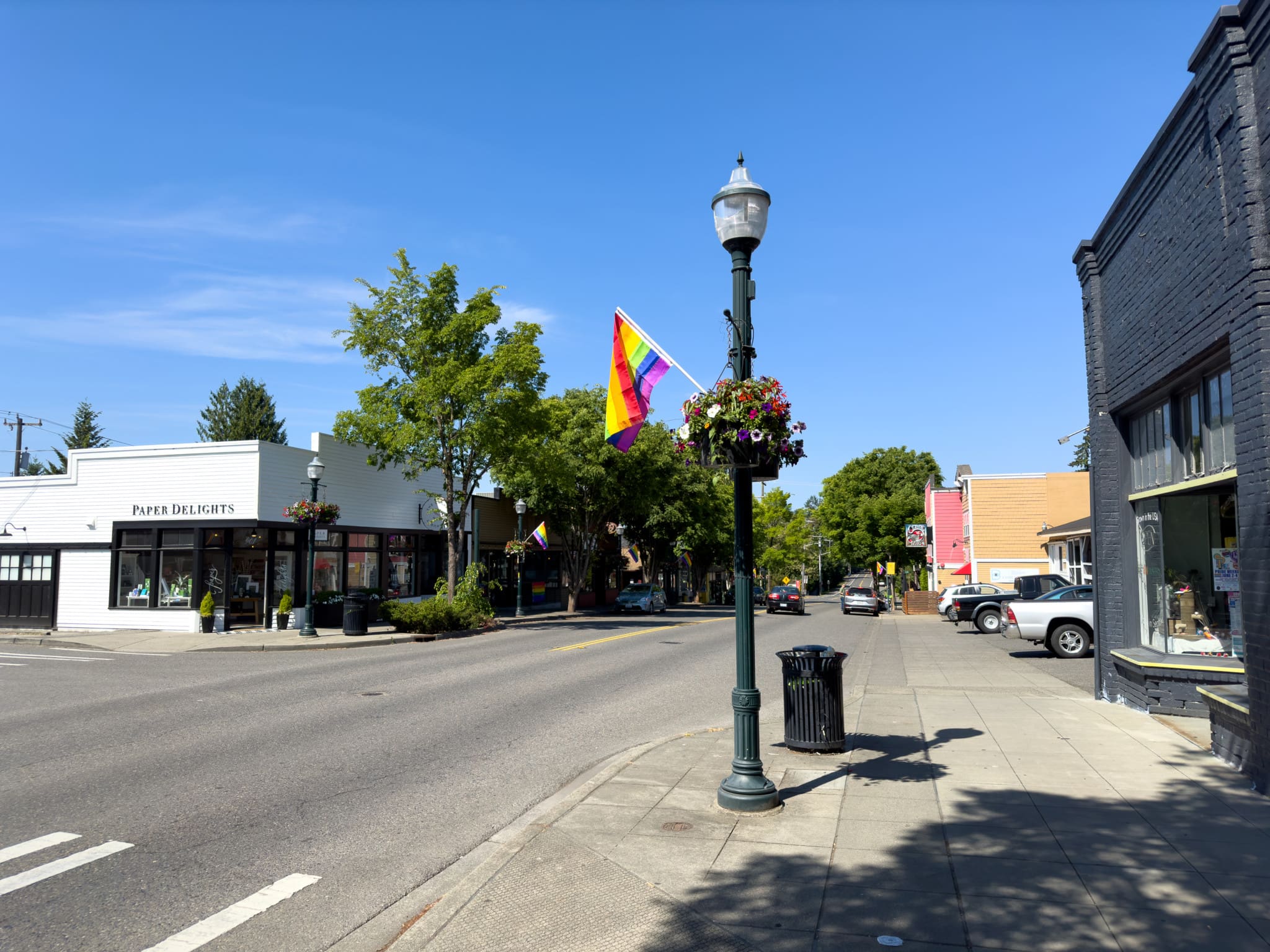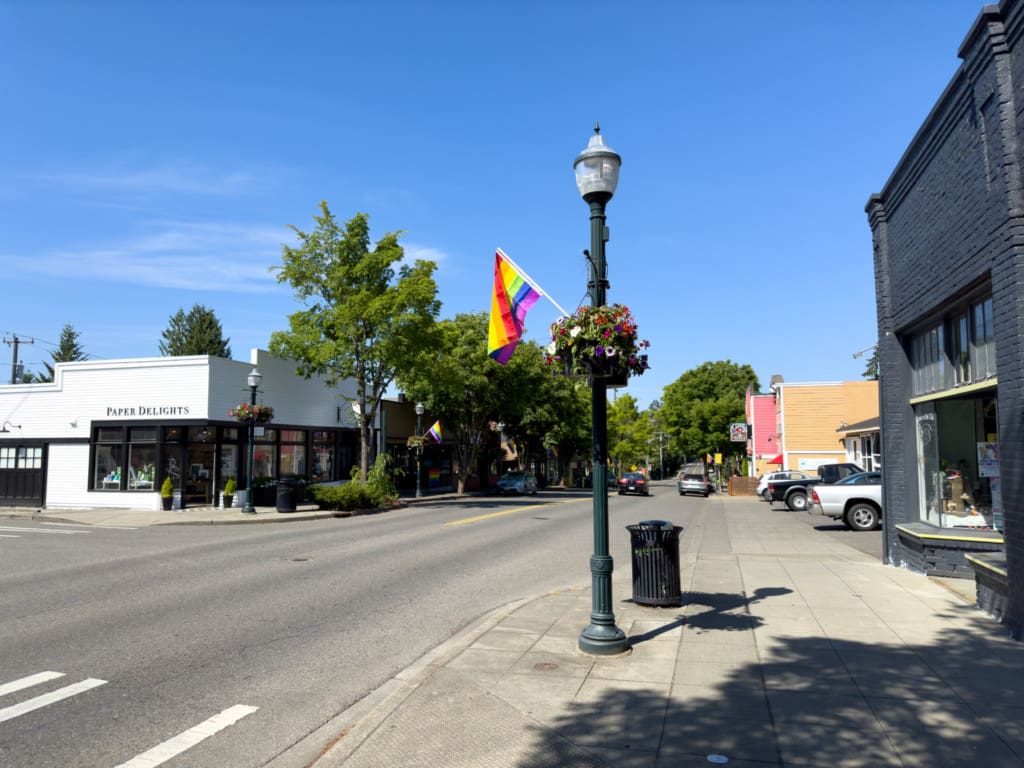 Downtown Burien, a plethora of yummy restaurants, SeaTac International Airport, transit, incredible parks… this location in Burien is close to absolutely everything! When you need to pick up groceries, run some errands, or grab a bite to eat, Downtown Burien and its surrounding conveniences are right at your fingertips. Those who commute are sure to love this locale as well—Tukwila International Boulevard Station makes it easy to hop on the Link Light Rail and enjoy a traffic-free ride right into Seattle. The Burien Transit Center is also close by, and here you can catch RapidRide buses.
One of the big perks of this neighborhood is all of the great outdoor amenities that are within reach. North SeaTac Park is practically in your backyard. Head a little further and you'll reach the SeaTac Community Center and Highline SeaTac Botanical Garden. The botanical garden especially has an incredible history; it was formed when two amazing gardens were supposed to be destroyed in order to make room for another runway at SeaTac Airport. The community came together and hundreds of volunteers relocated the Elda Behm Paradise Garden and the Seike Family Japanese Garden to create the Highline SeaTac Botanical Garden. There's so much more to this story and you can read more about it here!
---
Thank You For Learning About the Top Five Things I Love About This Burien Home For Sale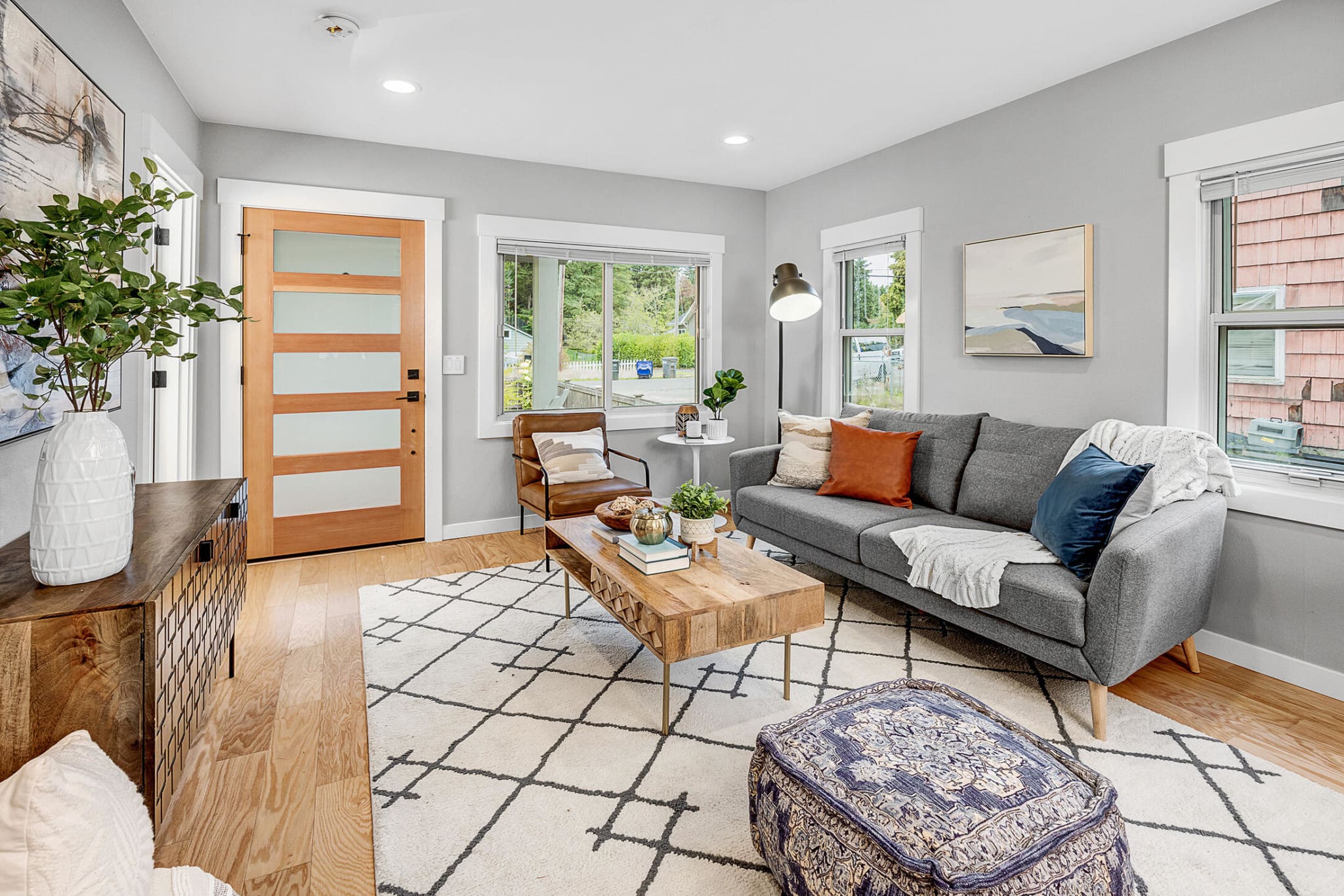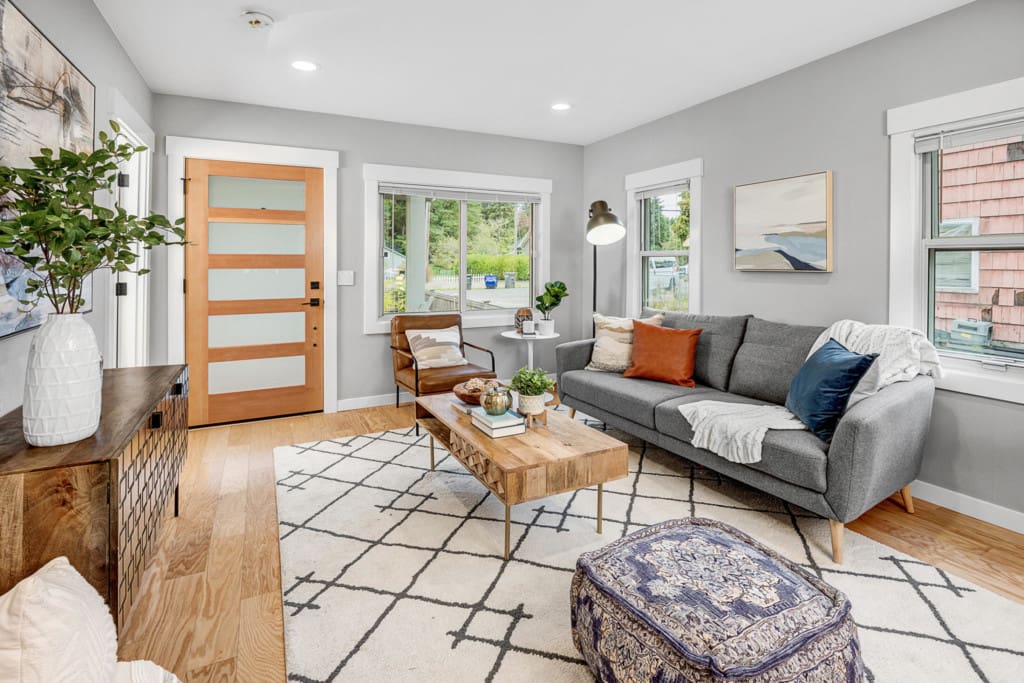 What are the top five things I love about this Burien home for sale? This home was completely remodeled in 2018, yet it still shows off its original 1920s charm. There is a long list of smart updates as well; solar panels, wireless light switches and so much more make this home easy to live in. One of the top perks of this property is its large garage that's ready for working from home and hobbies, and you could even renovate part of it to become a MIL unit. This expansive property also shows off tons of garden space! And finally, I love this home's Burien location; it's close to dining, shopping, parks, transit and more.
If you'd like to learn more about buying a home in Burien check out my video "Tips on How to Buy a Home in Burien." Thank you so much for doing a Diva tour of this amazing home for sale in Burien!
More Details:
MLS: 2167505
Address: 12448 14th Ave S Seattle, WA 98168
Neighborhood: Burien
Price: $575,000
Want to enjoy this Burien Home for Sale in all of its glory?
See It In Person – Call/Text The Diva Desk Phone 206-271-0264
We are here to help. Our team understands that this process can take a year or two. And we are more than willing to give you a personalized plan to get the ball rolling. Feel free to contact us directly at thediva@teamedivarealestate.com or call/text 206-271-0264.