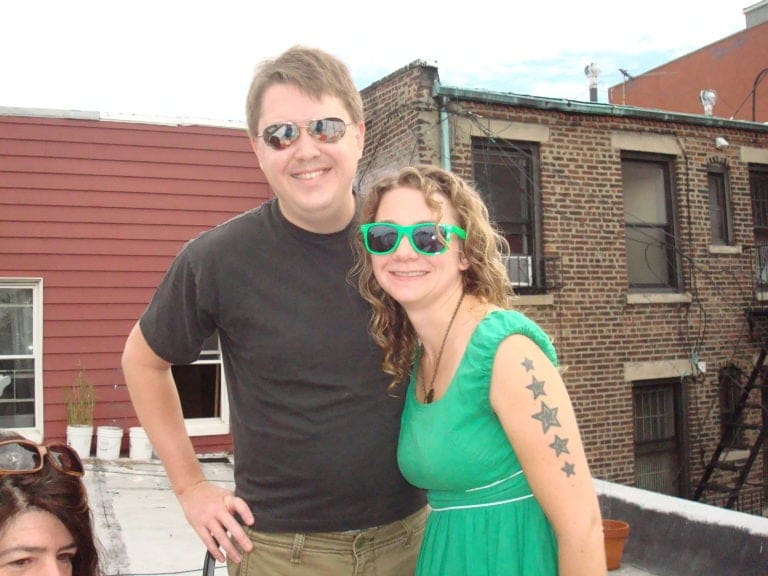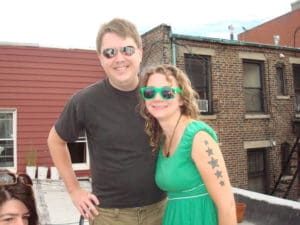 Good pals and would be Diva Dwellers of ours asked us for a recommendation for a fabulous Diva-licious real estate broker who works Manhattan. I made the call for an outgoing referral and promptly the next day I received two phone calls from obviously experienced but definitely not well-matched agents. They knew their market well. All answered my questions calmly and easily explained the process to me. Great, right? Then I asked them how they maintained long lasting contact with their clients if they were six to twelve months out from buying? I asked, "For instance do you have a newsletter or email system?" I also asked how they educated their clients on the first time buying process and what type of materials they used. Both agents responded that they did not see the value in a newsletter or in a "system" for keeping in touch with their clients and neither provided any information in writing for their clients to educate them on the process. Does this work for them? Probably. Would that work for us and our Diva Dwellers ? Definitely not!
Team Diva absolutely appreciates the idea of being there personally for your clients in the delivery of information and education. We also understand that "email newsletters" do not replace the long term cultivation of personal relationships. But, the world is changing, buyers are changing and we as agents need to change with it! We felt that both the agents we interviewed had not transitioned to the new way of doing real estate, which for us means educating our buyers and utilizing all forms of media to help our Diva Dwellers be as engaged and empowered in the home buyer process.
This experience made me realize that there are still brokers out there who fear the "educated buyer."  The concept is totally ridiculous to us. First off, lets think about the type of buyer we have in today's market. Today's buyers saved every damn penny for their 20% down payment. They are often purchasing below their financial power and are conservative with their hard earned money. They are smart, savvy and in touch with the news of the day. So – why do real estate brokers still want to treat these buyers like children?
Our Diva Dwellers are highly educated. Majority have their undergrad degrees and already have their masters or have it in the plan to do so.  Many of them work at companies like Microsoft, Amazon and Starbucks or have high level research jobs. What I like the most about our clients is that THEY ARE SMART! But more importantly, we trust them to make the right decision for themselves and have no fear of them becoming "over educated." By the time we hand over the keys to their new home our Diva Dwellers know everything there is to know about the house, the neighborhood, possible long term value and how to create equity in the home. Plus, they can clearly communicate the experience of what it is like to be a  Diva Dweller.
Becoming a Diva Dweller is an involved process but it is also fun! Right from the very beginning we assume people come to us because they love the urban lifestyle and want to be involved in their communities. But we also know that its critical that our folks are informed on the process. The way we accomplish this that we start early by sitting down and going through our Diva Dweller home purchasing packet. From there we enroll them in the Diva Dweller newsletter where they are kept informed with fabulous information on local Seattle communities, best restaurants in town and honest discussions on where the market is going in Seattle. Sometimes it takes only a couple of months for folks to move from prospect to full fledge homewoner. But, we also have clients who are quietly and patiently saving up for their down payment. It might take some of our folks over a year or so to move into their first home.
Once we are actively in the home search process we educate our Diva Dwellers about every aspect of finding the right house and the right community. During the inspection we quickly pull in our team to ensure our clients do their due diligence about the home's condition and to effectively negotiating a positive outcome on their behalf. After the transaction closes our relationship does not end with handing over the keys. We keep in touch with our Diva Dwellers, invite them to our yearly client party and various events, help them with referrals for everything from a yoga studio to a roofing contractor. The result being a mutual long term building of trust between us and our Diva Dweller. We have a high return rate of existing clients and our Diva Dwellers recommend us constantly to their friends, cohorts, family members and, sometimes even on YELP!
We love to meet other brokers who feel the same about real estate as we do.  I strongly believe that it takes all different types of brokers in the world to work with different communities. Where we meet is where one of us has a home to sell and one of us has a buyer for that home. But in order to accomplish this more effectively and move our industry forward we think it's time to re-evaluate together how we work with our clients. It's critical that together we strive to create an amazing experience for our clients to remember. Home buyers excpect this from our indsustry and we should bring it to our daily practice as real estate and community experts. After all – Tis the Rise of the Smart, Savvy, and Conservative Home Buyer!