In the next six weeks we predict it to be the best time to refinance. Why? Well the Feds and the Big Banks have FINALLY realized that it is time to help out our home owners who are paying their mortgages and need a little extra cash in their pocket. I asked one of our mortgage folks, Jon Wagher, to write up a post for us gals about his perspective on re-fianancing now or later…..
—————————————————>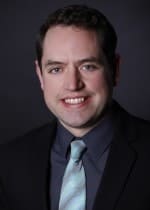 Is this the best time in history to refinance? Maybe. There are several specialized programs out there that are designed to help people ditch their high rates and get into something a little lower. I didn't think that just over one year ago when a client was signing on the dotted line with a 4.875% rate would get to a point that refinancing would really make sense. I had assumed, like many, that rates were about as low as they were going to get. Happily, I was wrong!
So, you're thinking to yourself: "Maybe I should refinance, but I wonder if it's a good idea?" The simple answer is maybe. You could be a candidate for refinancing, but it's a good idea to figure out what your goals are first. Refinancing costs money (even the no-fee refi's will cost 'ya in some way) and you'll likely be walking away from interest that you've already paid on your loan. If you're a ways into that 30 year you may find that you won't save as much as you think.
With that in mind, I would like to say that the fictitious rule of thumb "drop my rate by 1%" has no basis in reality. Depending on a person's goals and specific situation, it can make sense to refinance when the spread is much lower.
Here are a few of the BIG things in refinancing now:
FHA STREAMLINE
Streamline refi's are great. There's no appraisal required, so it doesn't matter if you're underwater. Better yet, if your loan was funded before May 31st 2009 then you're eligible for what is a monumental reduction in mortgage insurance. This is an AMAZING program. Rates on FHA are stupidly low right now. This is the ultimate no-brainer if you have an FHA loan.
HARP 2.0
If your loan is currently owned by Fannie Mae or Freddie Mac (click links to see if it is) then you may be eligible for this program. At it's base, it's amazing. Unlimited LTV, no appraisal required and lenient qualifying ratios. If this program was working at capacity, it would be able to help many people reduce their payments significantly. There are some problems with HARP that mainly are derived from lender cooperation. The program is voluntary for lenders, so most of them aren't participating. Those that are have added their own restrictions. If you have a Fannie or Freddie loan, it's worth a shot. You owe it to yourself to see if you qualify.
CASH-OUT REFI
That's right, I said it. With home values rebounding there are more and more of these cropping up. Maybe you have plenty of equity and have decided to add a second story. A good old-fashioned cash-out refinance will help with that.
CASH-IN REFI
Seeing more and more of these. If you have money to bring to the table, now's a great time to do so and lock in a low rate. It's no fun bringing money to the table, but "ripping the bandaid" can save you a lot in the long-run.
So, are you thinking of a refinance? Give Jon call and perhaps we can make some magic happen.