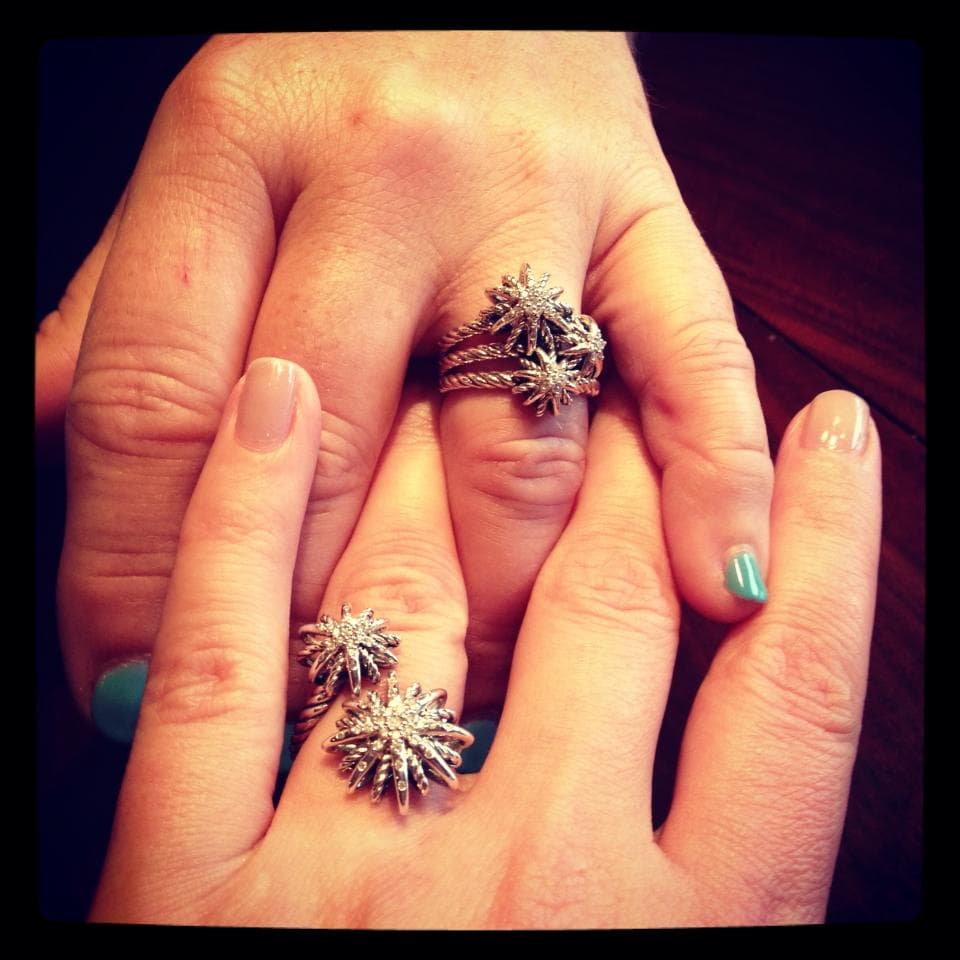 As many of you know, it's official – we have tied the knot. We can't believe that just over a month ago we publicly expressed our love for one another, under the law. But what made the night over-the-top special for us was the presence of all of our closest friends and family. As our awesome officiant, Alex, so wisely stated during the ceremony, "without the hearts and minds gathered here, [we] would be just another lesbian couple from Seward Park." For that, we want to thank you. We also want to thank you for how much of a fabulous, glittery, and dancerific party you made that night – truly the party of the decade, in our book!
Now of course, in true Diva fashion, the wedding festivities began far back. From the Bachelorette Party in Portland two weeks before the big day, all the way to the Cocktail Reception "rehearsal dinner" at our favorite spot Pettirosso, we were surrounded by the people we love all the way through. The big day arrived and the whole Diva Fam came out to a potluck brunch at Banjo + Cliff's house, kicking off the day with photo shoots and mimosas. But then, as if the pre-festivities were not enough, evening fell and the real deal began.
For those of you who weren't able to make it (and for those of you who just want to reminisce), the night was one to rival all other nights, in our book. A a smidge of traditional wedding, a pinch of sentimentality, whole lot of party, and a room full of glitter and laughs – we guess that's how one might describe it. Dancing bridesmaids, a few of drag queens, a modern dance performance, an interactive art installation, a burlesque show, a rendition of "We Are Family," and, oh yes, Sensual Chocolate – just a few of the attractions that our incredible posse showcased in our honor that night. Mac-N-Cheese, chicken 'n' waffles, mini sliders, and tiny finger pies – the perfectly prepared nibbles that kept the crowd coming back for more. And of course the champagne cocktails, exquisite Vino Verite wines, and the incredible bartenders that kept our thristy friends and family happy the whole night through. GAH PURE FUN!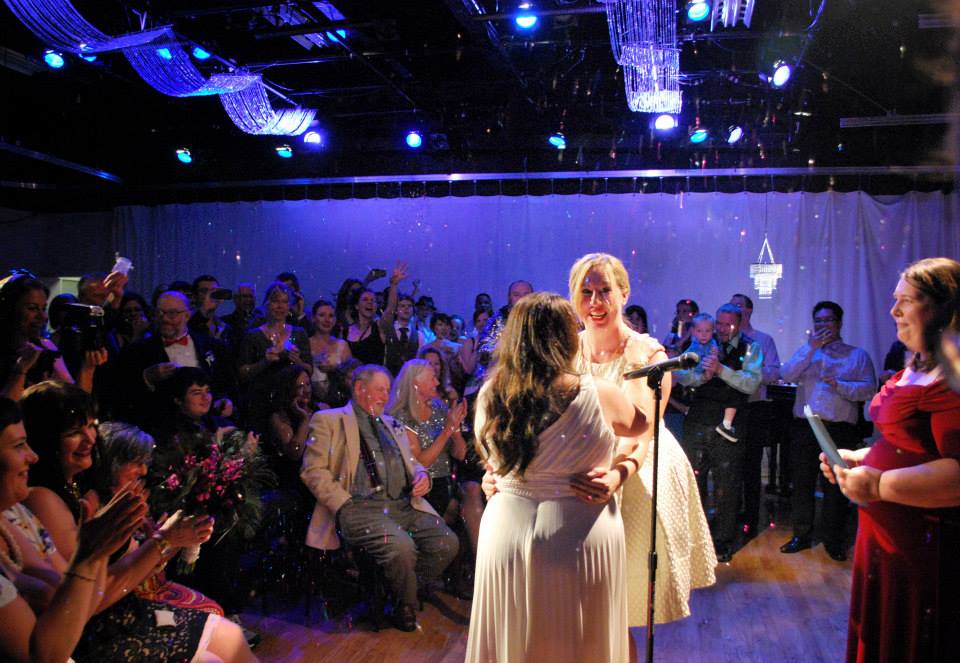 Honestly, we could go into every single detail of this night, laughing, crying, and just standing in pure awe reminiscing about how perfect all of this was for us. But mostly, we stand in awe of the people that have supported us all the way through, not only through the wedding, but throughout our lives and into the future. In a way, this night truly turned out to be beyond perfection not because we could wrangle some food and drinks together and say a few words (as important as all those things were!), but it truly was the people that we love, near and far, who made the whole thing worth it. We love you all.
Love and glitter in our hearts forever! Now who's next?!