Everett is a big town, a little smaller than Bellevue and a little bigger than Renton. Unlike other cities and towns that more or less get treated as Seattle suburbs, Everett has a distinct character. This is largely due to its maritime and aviation industries, as well as the presence of a Naval base. You might say that these industries dominate the landscape. Everett is still home to the world's largest building by volume: The Boeing Everett Factory, built in 1967.
But there is much more happening in Everett besides light industry. Like Seattle itself, it has a beautiful balance of access to nature and culture. Here are some of the attractions that give Everett the #PNWonderland magic.
---
Howarth Park
We'll start with Howarth Park. In terms of water access, the Everett Marina gets a lot of the attention, but Howarth Park has VIEWS. It also has an off-leash dog area where well-behaved, furry family members can run free. (And for the kids, there is a playground.) Bring a picnic and eat at one of the tables before or after your hike on the trails to the shore or observation points.
---
View this post on Instagram
Just outside of town, you find the camping and hiking paradise, Wallace Falls State Park. So named for its beautiful 265-foot waterfall, water and greenery abound across its 1,380 acres. From shorelines on the Wallace River and three lakes (Wallace, Jay, Shaw), it's popular among hikers, fishermen, and campers. 12 miles of glorious foot trails wander through old growth, coniferous forests.
In the winter, you'll want to bring snowshoes. In the summer, you'll want to bring swimming trunks and rock climbing gear. There are walk-in tent-sites (first-come, first-served) and five cabins you can reserve if you want to stay overnight. Given that, in the busy days of summer, the limited parking is usually full by mid-morning on weekends, staying overnight might be a good idea if you want to enjoy a full weekend there.
---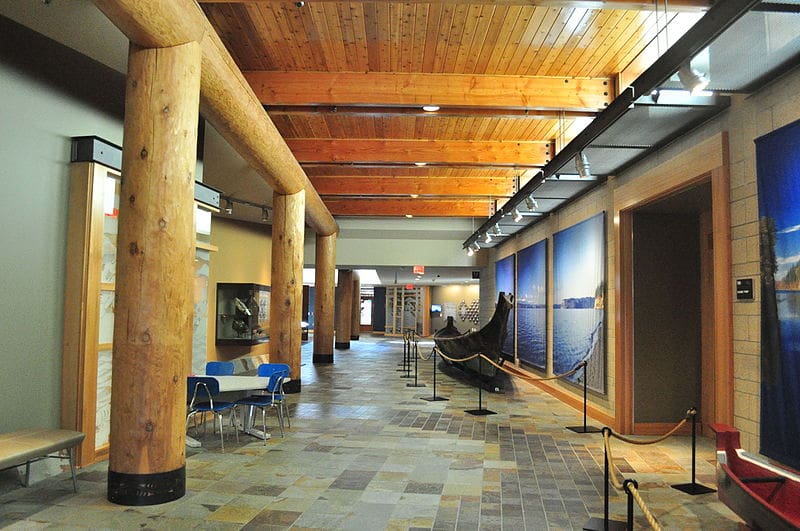 Nature, history and culture all come together at Hibulb Cultural Center and Natural History Preserve, Washington's first state-certified tribal facility. The 50-acre preserve and half-acre facility serve to protect and interpret the the history, spirituality and culture of the Tulalip Tribes for future generations. Year-round, it hosts temporary exhibits, classes, and a permanent display of art, artifacts and interactive learning tools.
The frequent classes focus on traditional craft, and are free to attend with the cost of admission. Be sure to explore the official website for more info.
---
One will quickly notice the abundance programing and facilities dedicated to children in Everett. Even a lot of public programming is conceived with families in mind. The non-profit Imagine Children's Museum was first conceived in early 1991 and has been in its current, permanent facility since 2004. As of 2017, it is one of fewer than 20 children's museum's to receive full accreditation from the American Alliance of Museums.
The museum has an array of interactive STEM, natural history, and arts-focused exhibits. Just a few examples: The Thinker Linkers wood-block construction studio encourages cognitive and social development through free engineering play. The Imagine WaterWorks activities allows kids to explore and better understand the forces of gravity, lift, and flow. And for future pilots, the Imagine Air+Ball Tower offers mock flight simulation using miniature toy aircraft and balls within a tube maze.
---
Abundant Aviation Activities at Paine Field
As the center of Boeing's production, it's no surprise that Everett is home to a lot of aviation related collections and tours. For starters, at Paine Field you can see the Flying Heritage and Combat Armor Museum. It's the late Paul Allen's private collection of military aircraft and equipment, illuminated with exhibits that describe and explain military technologies and conflicts over a century of air warfare. (Oh, and there are tanks, too, and Santa will ride in on one on December 1st, because why not?)
Special Note: Paine Field has not offered commercial flights since the Korean War. That changes in early 2019, as it resumes service to west coast cities on Southwest, Alaska Airlines, and Southwest Airlines. (Pending final FAA approval, of course.)
---
The delightful Schack Arts Center is part exhibition space and part school that welcomes artists of all abilities. Painting, glassblowing, surface design, and drawing: Kids and adults cultivate their creative side here all year. Visitors to Everett should check out their Schack Shop for colorful decor and jewelry from over 170 local artists and artisans. You'll find unique gifts for friends, family, and yourself for all occasions.
---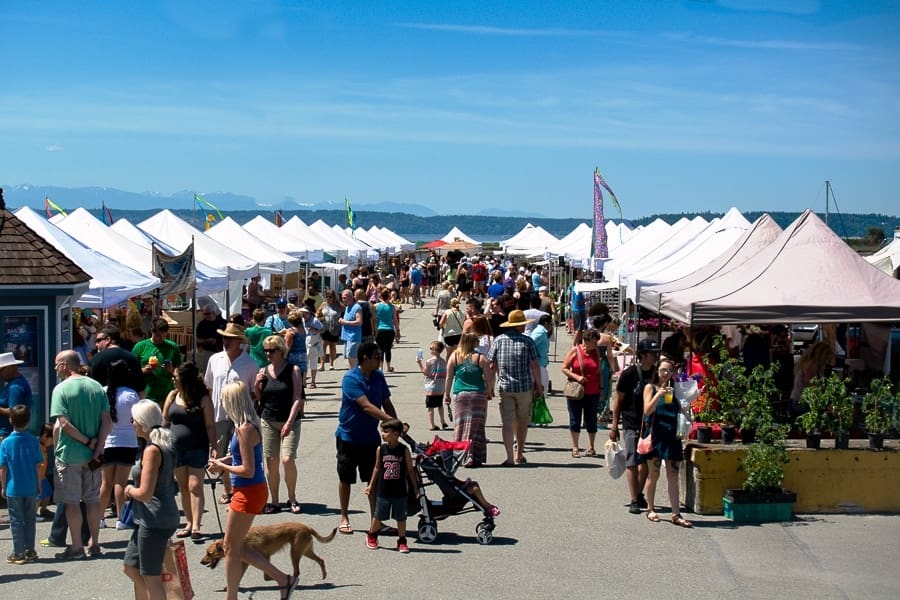 One of the reasons we are sorriest to see summer and autumn leave in the PNW is the end of Farmer's Market Season. We love the energy—and fresh goodies, of course—of farmer's markets throughout our region. The Everett Farmer's Market has been operating for 25 years and lasts from May to October. Fortunately, they also have an annual, one-day holiday festival in December, featuring dozens of vendors, including wineries, bakeries, and artisans. (It's December 1st in 2018.)
---
View this post on Instagram
One of the things we love about living in Seattle is being able to immerse ourselves in natural beauty within the city itself. You can do the same in Everett, at the Legion Memorial Park. The park itself isn't a wild green space. Its 18.5-acres overlook Port Gardner Bay and contain recreational sports areas, including a basketball court, baseball and softball fields, and a tennis court.
The real green dream is the Evergreen Arboretum and Gardens within the park. It's both relaxing and educational. Its sculpture gardens blend conceptual art objects with natural forms. Meanwhile, the rain garden inspires with innovative ways to use run-off from buildings to water its plants. The arboretum's oldest garden is the conifer garden, gorgeous year-round with cypress, yew, and pines. For autumn colors, you can't beat the Japanese Maple Grove, which displays plantings of more than 400 maples.
There is so much more, plus public art and nature classes and workshops at the arboretum's educational center. One visit, and you'll wish this were in your backyard all the time.
---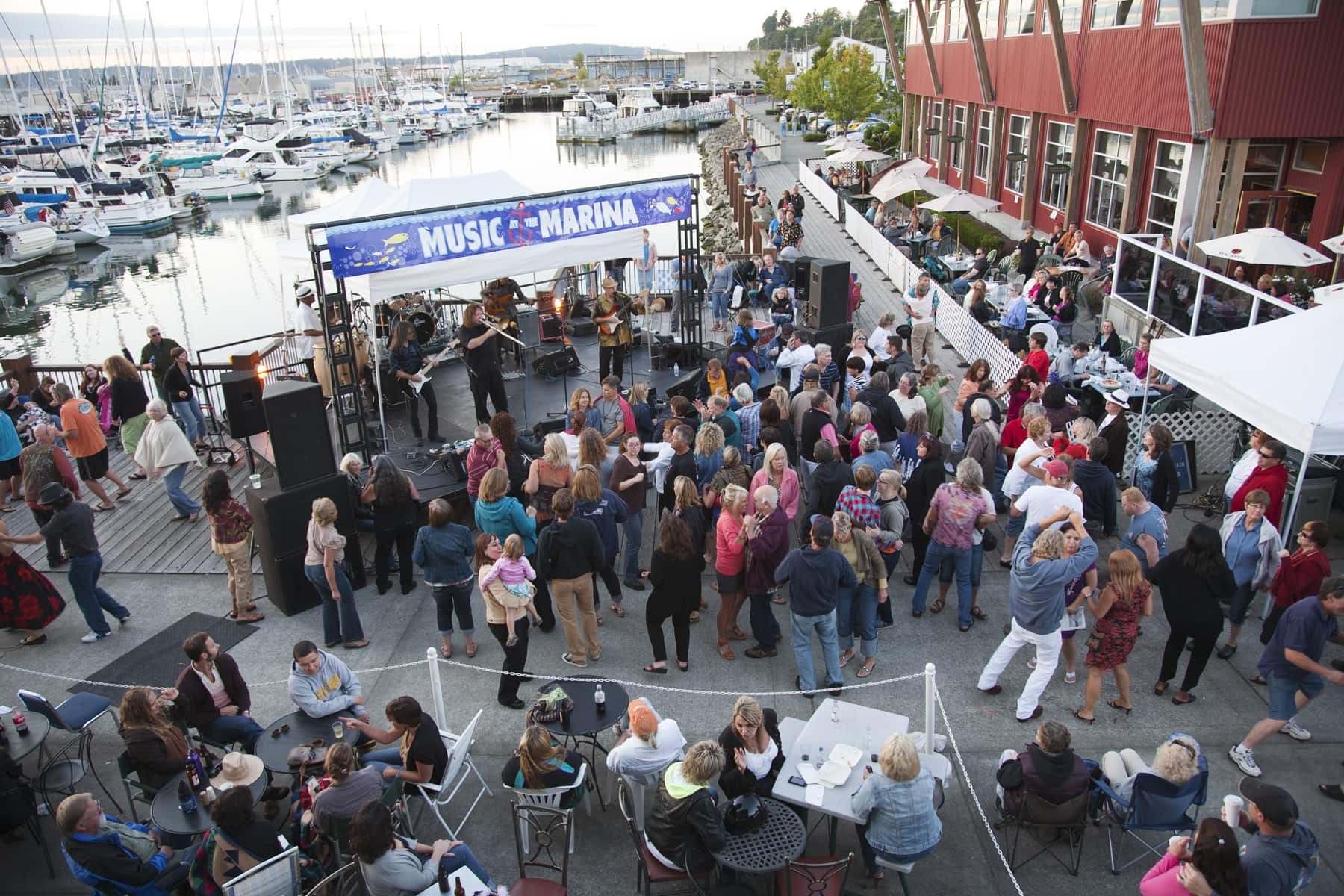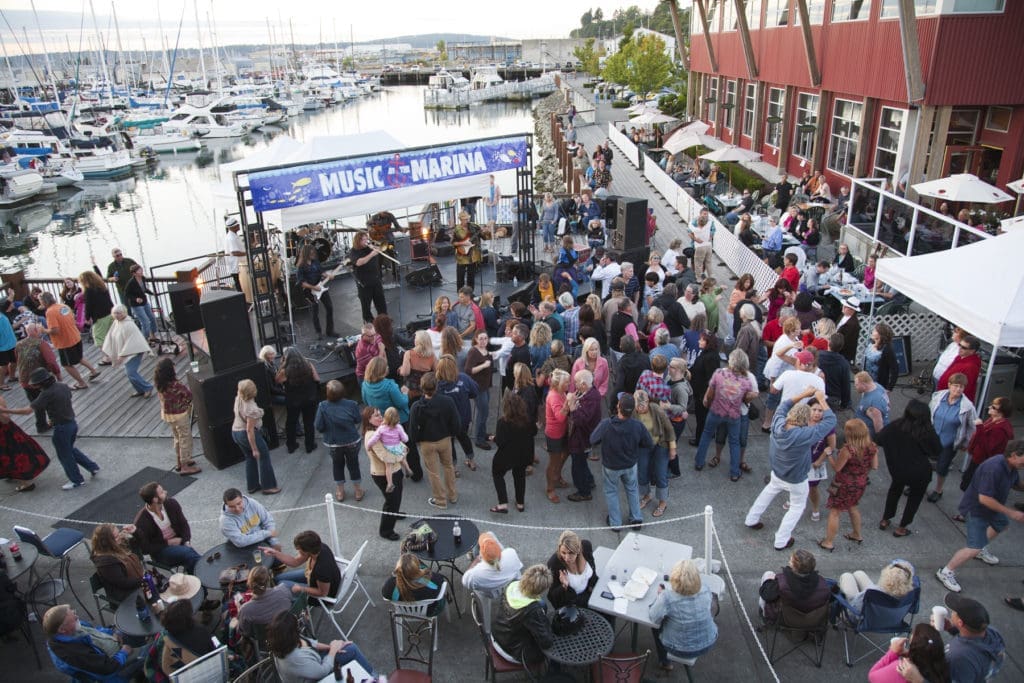 As in any town, the local festivals in Everett are a big attraction for locals and visitors. (And again, there are TONS that are tailor-made for families and curious adults.) Everett may be sleepier than what we're used to in Seattle (and nightlife is NOT the attraction here), but it can be a whole lot of fun.
In the summer, there are outdoor film series and music. In the winter, there is the upcoming Wintertide Celebration (November 29). You'll also find offbeat programs like the Annual Wild Mushroom Show in autumn—a dream for budding mycologists. If you want opportunities to mingle with your broader community, but don't need an avalanche of event notifications every weekend, Everett is a happy medium.
---
View this post on Instagram
Last but certainly not least, check out the 200-acre, island getaway of Spencer Spit State Park. One of the few auto-access parks in the San Juans (via ferry), Spencer's Spit on Lopez Island is just a quick trip from Everett. You can make this a day trip, but the park is especially popular with campers. The park maintains 37 standard campsites, seven hiker/biker sites, one dump station, and two restrooms.
The island offers great crabbing and clamming, serene scenery and beaches, active wildlife, and public moorage for those boating in. People from around the region love this destination, and it's so easy to reach from Everett.
---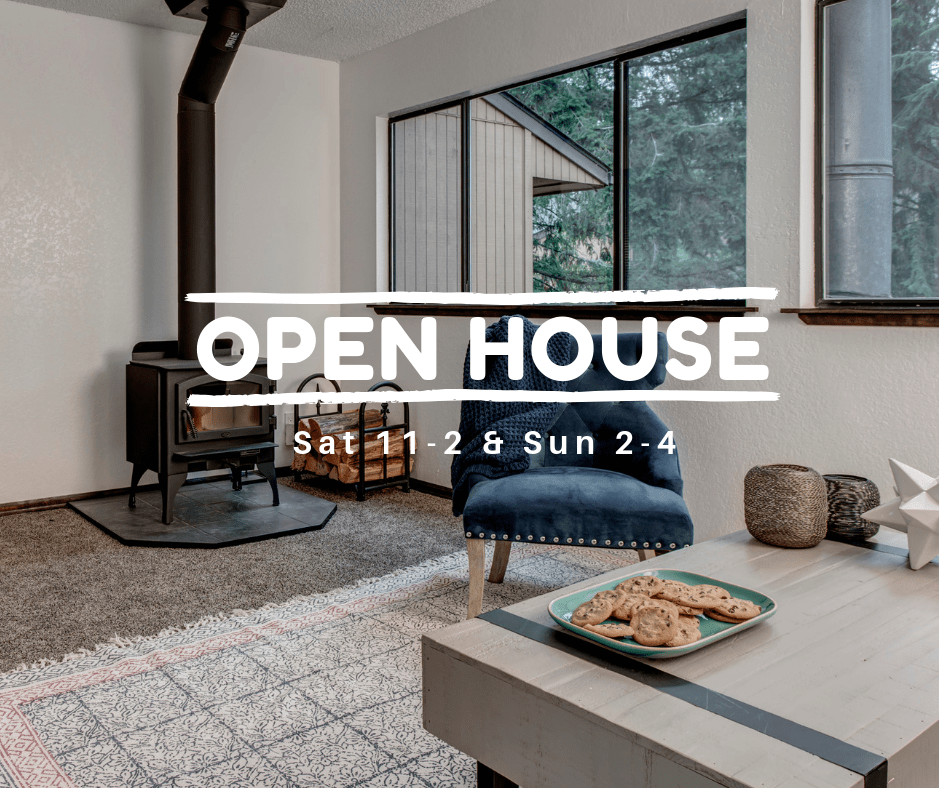 Visit our newest condo in the Woodside Community set amongst all of the fun above and so much more offered in Everett. A fully renovated condo with new flooring, carpet, paint, energy efficient appliances,  and completely rebuilt private deck. Ready for winter entertaining and living with a cozy new wood fireplace and master suite that is offset from the rest of the space, your own getaway right at home!