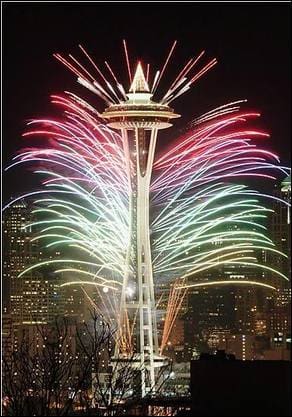 I know many of you have heard me say numerous times that we do not have a crystal ball to predict the future of the market. OK – I lied. We actually do have a magical crystal ball and we have asked it many questions to help us forecast what may be coming down the pike in 2011. So – without further ado – here are our Diva Predictions for 2011:
Food: Tempting your meat loving friends with vegan Thai food and/or Converting your devout veggie friend with a lovely bit of leg o' lamb.

Fashion: Bye Bye Recessionista – Hello new locally designed signature pieces!
Winning Color: Purple (like the artists formally known as Prince)
Economy: Seattle is on the way up and that's the way we like it.
Social Scene: Drinking high brow booze in a hole in the wall bar in your new on sale Prada shoes.
Housing Prices: Condos down (sorry folks),  single family homes up about .5%  and a 10-15% increase in a few hoods (Montlake, Bryant & North Capitol Hill to name a few).
Art/Theater: Our friend Brett Love's must see list of 2011 includes Variety Show at Spectrum Dance Theater, In the Next Room, or the vibrator Play at ACT Theatre, Paul Budraitis at On the Boards and last but not least The Playboy of the Western World at Intiman Theatre. Brett sees over 80 shows a year – trust the list!
New Buyer Trend: The rise of the first time investor – aka – I know a good deal when I see one.
Listing Home Trend: All Diva Dwellings sell fast, for top dollar and to awesome folks!
New Band Name: Fantasy Lens
Diva Business: We hustled out 50% increase in biz 2010. So, we are busting some diva bootie for another 30% increase in biz this year with a little help from our fan club!