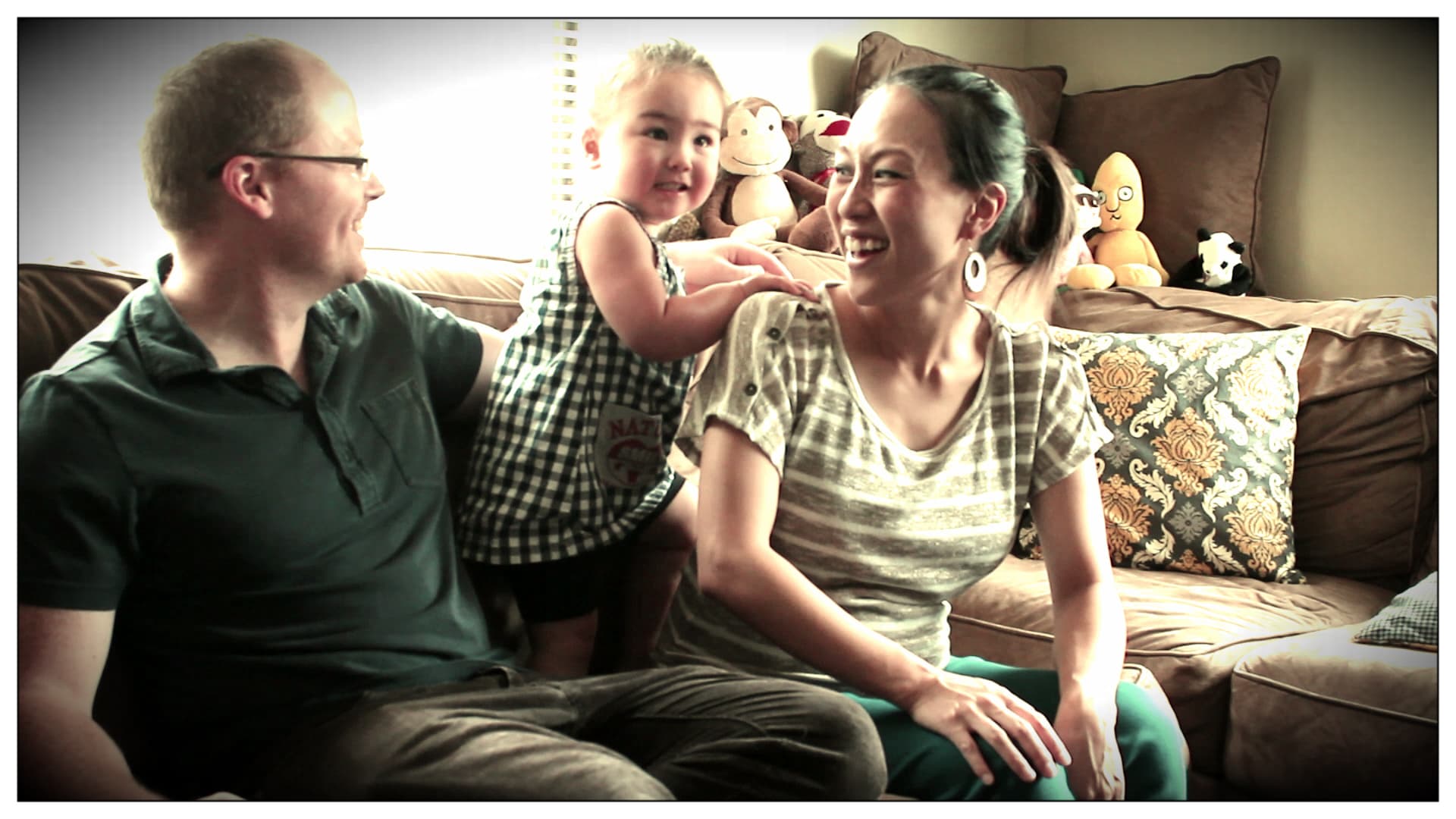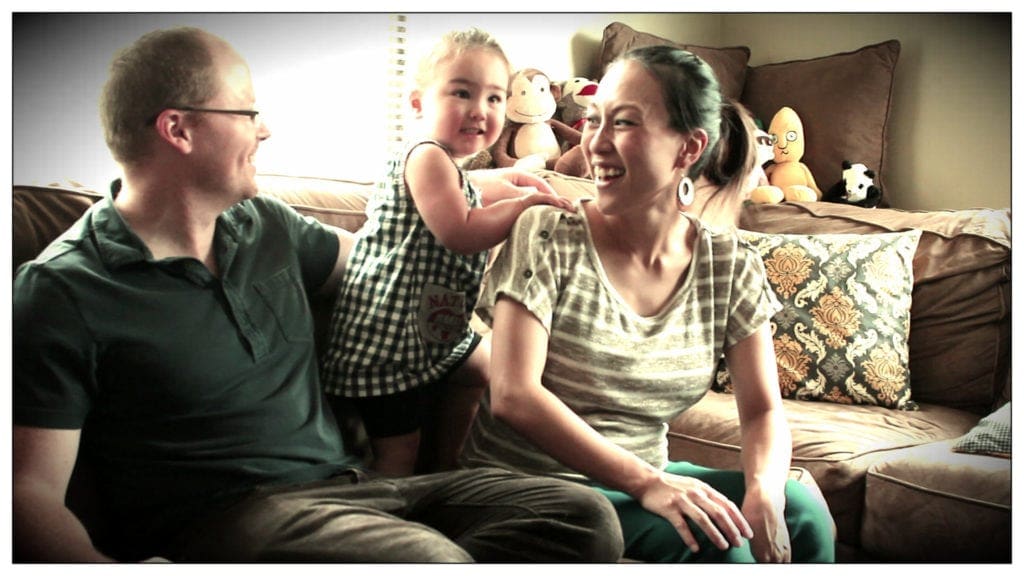 Sean, Hiromi and their freaking adorable daughter Emi were introduced to us through my former co-worker (and Diva Dweller) Megan and her husband Cody. The Divas instantly fell in love with Sean and Hiromi's little girl Emi. She is so freaking cute. During our search we watched her go from a baby who could not talk or walk to a proper rambunctious toddler who soon learned the word "House."
Our search was not an easy one. First we had a disastrous short sale turned bankruptcy. And several houses that ended up being in a super high crime areas. But in the end we found a super cute house in West Seattle that is rock solid. Little Emi is waiting for her brother to arrive and has one freaking fabulous yard to call her own.
Here is Sean, Hiromi and Emi's Diva Dweller Story:
How did you meet the Divas? The Divas were recommended by our friends Cody and Megan who worked with the Divas to find a great house in the Central District. We were on the fence about whether we could buy a house, and they told us how easy and fun the Divas made the process – no harm in at least checking them out!
What type of home did you purchase? A two story Cape Cod (I'm told) in West Seattle… it's a cute, older (late '40's) home in a great neighborhood with a nice yard and lots of potential.
 What was your first "OMG" house moment?  Good or … other?  My first negative OMG moment was when we were cleaning the house and I found asbestos duct tape inside the vent registers in all the rooms.  That turned out to be WAY less of a big deal than I originally made it out to be (and now I have an abatement guy to recommend… and a plumber, an an electrician…).
My first OMG good moment was before we moved in.  We had the wood floors refinished.  I thought they looked fine, but whatever… better to do it before all the furniture was moved in.  OMG they look incredible now! 
What is your greatest home extravagance? So far, refinishing the hardwood floors has been our biggest extravagance. It was pretty much just a cosmetic improvement – but what an amazing difference it made in the overall look of our home!  I suspect in a few years that will seem like nothing – we have lots of ideas for this house.
What is in your junk drawer?  Which one??  Seriously, I can think of at least four junk drawers, not to mention my junk yard shed and junk garage!  We're still getting settled.
Would you rather:
Mow Lawn / Paint the Fence: Mow the lawn – Sean and Emilia's choice – they like to play outside.
Untangle Computer Cords / Sort Socks: Untangle computer cords – Hiromi's choice – she's the organizer… though that could be out of necessity not by choice.
Test the Smoke Detectors / Fix Squeaky Doors: Test the Smoke Detectors.
Plunge the Toilet / Clean out the Refrigerator: Plunge the toilet.
Clean the Gutters / Take Down Holiday Decorations: Clean the gutters.
What is your favorite Hood hangout spot? Sean – Lincoln Park or Locöl (bar), Hiromi & Emi – Ercolini Park (great toddler playground) or the Southwest branch of the Seattle Public Library.
What is your favorite local organization/non-profit?  Local to Seattle? – Bill & Melinda Gates Foundation
What do you love the most about your house?  Sunday mornings in OUR living room!
Personally I love this house. It is so bright and open. It warms my heart just thinking of the Dougherty's and their cute family making this little house their home. Congrats!