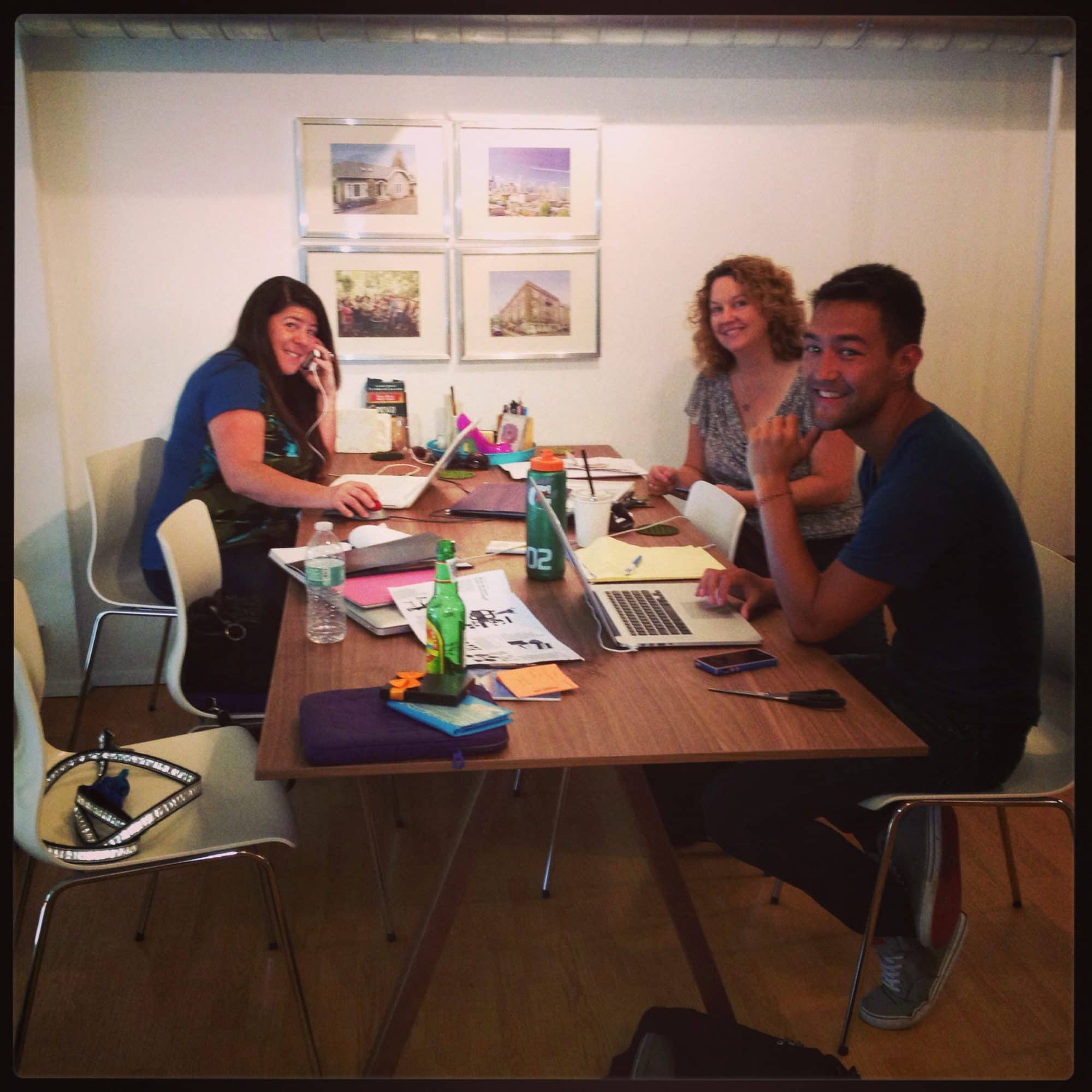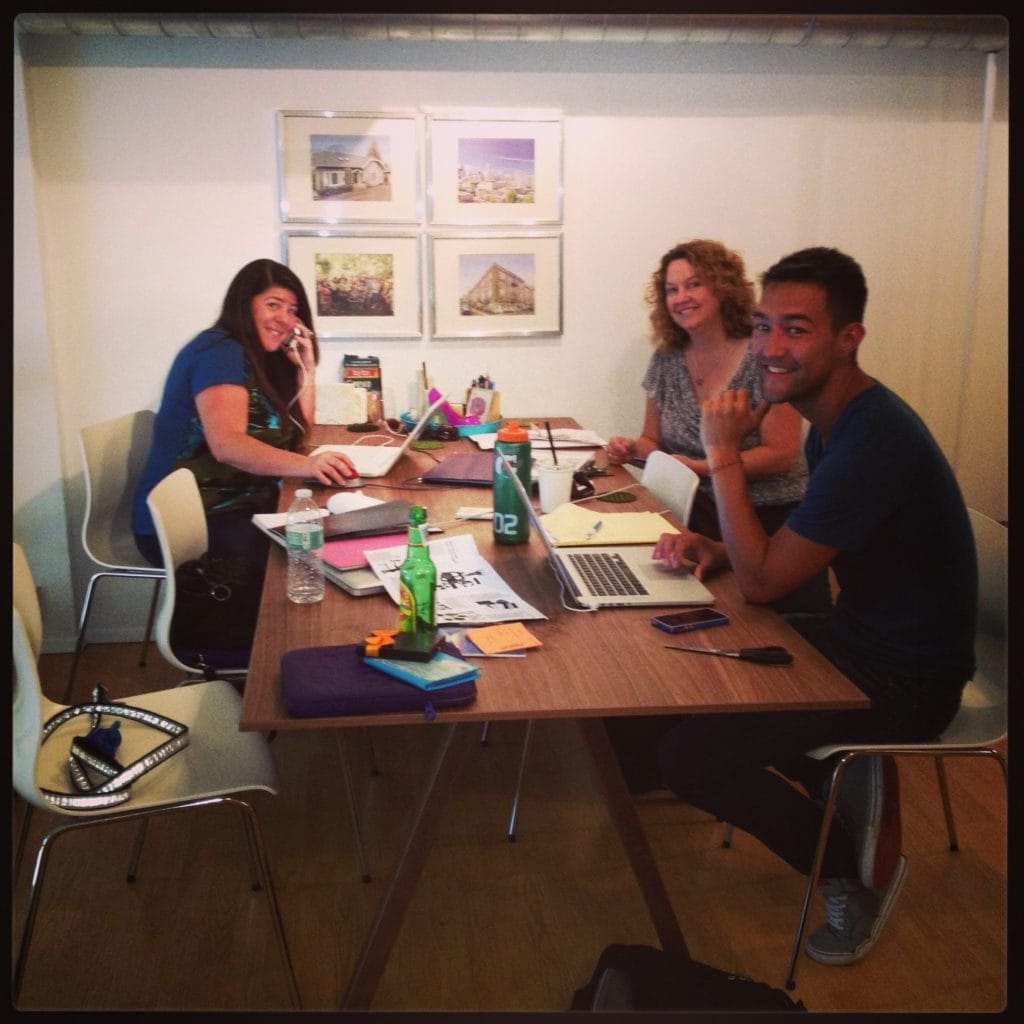 WE'RE HIRING! From a distance being a Diva looks glamorous. You hang out with hotties. You have a loft office above an amazing retail store. You get to take your pooch to the office. Oh and you look awesome. You get to watch awesome videos. The music is always cutting edge. The conversations are slightly sassy (and sometimes a little naughty!) Well, the other side of the coin is that we do some serious work for our Diva Dwellers. The reason why the pooches are in the office with us is not only because we love them but because we have that "work like a dog" attitude. We do what it takes to get the job done and take care of our peeps. So if  you think you are up for it keep reading….
The Job (or as we call it – the Lifestyle): You are thrilled to pieces to about getting up at 8:00 AM on a Monday to do a multiple offer pre-inspection. You are happy to bring your best self to negotiate on that multiple offer even if it means working till 10pm at night. You feel the awesomeness when your first-time Diva Dwellers get that twinkle in their eyes once you've handed over the keys for their new house. Or the joy of  selling a clients' home higher than they thought it was able to sell for, knowing that now they can really afford to buy their dream home. This job can bring you to tears in good and bad ways but most of the time you are that rare person who can transform someone's life in one of the best ways possible. And nothing is better than those moments!
The Pay:Â Yes, you can make a boat load of money if you truly are willing to "work it like a Diva!" Chat with the Divas for specifics.
Set Yourself Up for Being Awesome: Â Luck ain't got nothin' to do with it. So get ready to work like a Diva.
Get your license right now: realestateexpress.com / cheapest and fastest.
Get Everyone's Email and Mailing Addresses:Â Start collecting email and mailing addresses for all of your family members, friends, high-powered ex-hubbys, their boyfriends, etc.
Get Social: Yeah that Twitter account you have ignored – Get used to using it!
Get Comfy in front of a Camera:Â Videos are a Divas best friend.
Save Some Money:Â Making the transition is going to take some time. It will help you out immensely if you save yourself close to six months of living expenses, although Diva Kim made the magic happen with a measly 4K in the bank.
Fancy Cars and Purses Do Not Make the Diva: All of us Divas started our careers with ancient blue Hondas. We drove those cars literally into the ground. Our clients work with us because we relate to them. They won't give a rats booty about the car or your purse.
Laptop and/or iPad Required: Seriously. You need to know your way around a few tech tools. Divas are still big believers that tools do not make the agent, but boy do those tech tools make your life a hell of a lot easier.
Being Awesome Takes Time: The biggest myth about real estate is that this is a sales job. Yeah there are a lot of sales folks in this industry and they make all of us want to vomit a little bit when we are on the other side of the deal. Your road to success will be different than others. It takes time to understand and learn the contracts. It takes close to 6-18 months for someone to go from house porn watcher to full on buyer. This is one of those jobs that does not come to you overnight. The first 24 months spent in the lifestyle will be the most challenging of your life. And the Divas have higher than your average real estate professional expectation of how their team members commit to the lifestyle.
Ok, now you have the basics. What will the Divas do for those of you who rise to the top of the list?
Divas will have a 12 month email campaign developed for your sphere.
Throw you a coming out party.
Set you up for a super savvy Hood of your choice farming program that is purely social.
Teach you how to find new Diva Dwellers at those open houses.
Set up a monthly marketing program for your peeps.
Contact the Divas and set up a coffee date. Let's see if you can work it like a Diva!