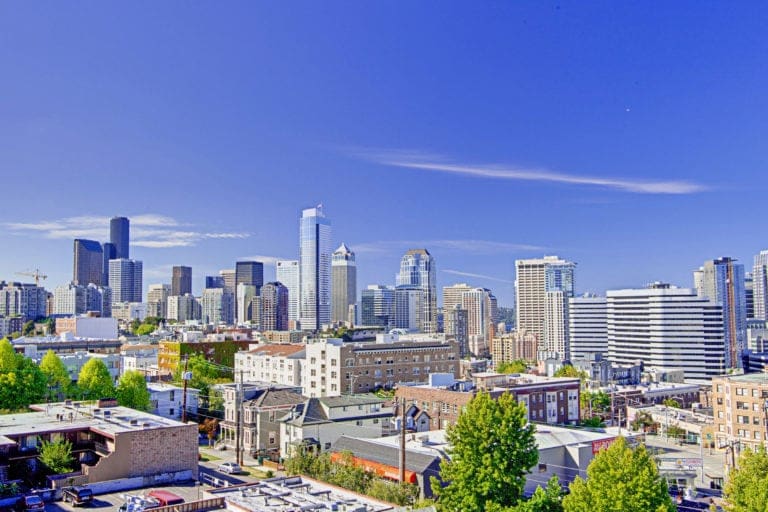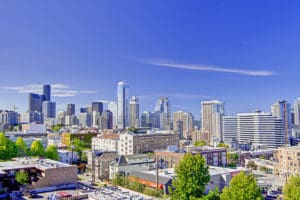 As you all know, we absolutely adore our favorite hood, Capitol Hill.  But even within such a lively place, we still have a little tenderness in our heart for some places over others.  With the Pike/Pine corridor seemingly overrun by Seattle bridge and tunnelers coming from the Eastside, it seems that more and more, Olive Way is becoming the epicenter of true Capitol Hill culture.  We love Olive Way so much that we even chose it to be the home of Diva HQ.  Here's a list of some of the things that we find makes Olive Way the place to be when on a stroll through Capitol Hill.
Vino Verite will always be a Diva favorite.  A quaint little shop, these wine-savvy peeps specialize in offering you choices that fit perfectly to your tastes.  Their wine club stands out as one of the best and offers its clients super affordable varieties of wine – we suggest you get over to Vino Verite and start buying by the case!
The Social is the new kid on the block.  Creating more of an LA style bar, the kids over at the Social have attempted to mix bar, dance club, lounge, and restaurant. However, despite the newness of the bar, they still managed to bring in an old Diva favorite – Jinkx Monsoon.  If you're ever over on Olive this summer, you have to stop by the Social on the third Thursday to catch Jinkx bringing her beloved Vaudevillians show back to life.
C.C. Attle's is another one of our favorite nightlife options.  It's always a hoot when you walk down the hill and run into a huge group of bears hanging out on the street outside of one of Seattle's longest running and most well-known gay bars.  When hitting the town on a night out, stop by C.C. Attle's for laughs, fun, and stiff drinks.
Plaza Del Sol is located right around the corner from C.C. Attle's.  This stunning apartment building is most certainly one of the favorites in the Diva Book. Plaza Del Sol boasts a beautiful central terrace that is complete with even better views of Capitol Hill and the Seattle skyline.  If you are ever looking to live on the Hill, you'll definitely have to check out Plaza Del Sol.
Tommy Gun is the prime location on the Hill for specialty mixed cocktails for completely affordable prices.  They have one of the best bartenders we've ever seen – you just tell him your booze interests of choice and he will whip up a perfectly mixed cocktail right on the spot.  Pair your personal drink with some of their truffle popcorn and you may never leave this little oasis that is Tommy Gun.
Diva HQ is positioned strategically in the center of all of the hustle and bustle of Olive Way.  We love our big garden window looking over the Capitol Hill pedestrians, allowing plently of people-watching and waiving and passers-by.  We also love having visitors, so if you're ever in the hood, make a stop by Team Diva Real Estate Headquarters.
Stumbling Monk is perfectly positioned right across the way from Diva HQ.  Looking for a place to go with a group of close friends?  Wanting to hang out and play some games?  Do you love delicious Belgian beers?  Well the Stumbling Monk is the place that offers all of this and more, so after saying hello to us Divas, head on over to the Stumbling Monk to relax and enjoy an afternoon refreshment.
Starbucks, as the saying goes, is on every corner in Seattle.  However, there is something about the Starbucks on Olive that makes it stand out.  The locals often lovingly call it the "Gaybucks," given the huge number of gays that seem to be drawn to the charm of a more intimate cafe space – the newer face of Starbucks.  You can have coffee, food, or if it's late afternoon, even a glass of wine.  We love our coffee and this special Starbucks on Olive keeps us running all day long.
Analog Coffee is another favorite re-fueling station of the Divas.  The classy little cafe offers a number of delicious coffee choices (we recommend one of their exotic pour-overs), but also set the mood with some great tunes, all played from an actual vinyl record player.  Not only is this a Diva favorite, but Analog Coffee also won the title of favorite Capitol Hill business in the "We Heart Our Neighborhoods" competition, sponsored by Umpqua Bank.
Crumble & Flake is another newcomer to the Olive Way scene.  A tiny little French-style patisserie, Crumble & Flake specializes in small, perfect batches of scrumptious little treats for all of the sweet, carb-loving people out there.  Since opening, it has not been unusual for the small bakery to sell out of everything even before closing time.  They continue to try to increase capacity while keeping their small batches perfect, but until then, we suggest you wake up early and get over to Crumble & Flake for a taste of the perfect croissant.
The Living Room can only be explained as the perfect living room atmosphere – it's a sweet, cozy, and homey lounge complete with couches and a fireplace.  The perfect place to meet up with a friend or two to catch up and relax after a long day at work.  Even better than the cozy fireplace is to snuggle up to one of the windows and enjoy the stunning views of Capitol Hill.
Cross the street and you have Knee High Stocking Company, one of the most unique bars on the Hill.  Available by text message reservation only, the Knee High's only outwardly distinguishing feature is a doorbell.  The inspiration for the bar is a 1920s speakeasy, hence the lack of any prominent signage and need for a reservation, keeping foot-traffic to a minimum.  If you're looking for a more intimate and unique nightlife experience, check out the Knee High Stocking Company's website and make a reservation.
After finishing the walk down Olive, make a stop at Saley Crepes.  This tiny hole-in-the-wall crepe place has some of the most friendly staff and such a charming atmosphere.  But most importantly, the crepes here are probably the most delicious crepes that exist outside of Paris.  Saley Crepes tends to be super busy on the weekends, but it's the perfect place to break from work and lunch with friends.