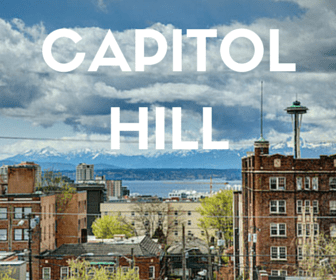 Diva Dwellers: Mike Antee
Diva Dwellings: 420 Melrose
Capitol Hill has always had a rich and diverse history in Seattle. Its central location to downtown has attracted urbanites, hipsters, old money and just about everyone in between. For us personally the hood is where we spend our days and where all of us have lived sometime in our youth. Team Diva's HQ is on the Hill. Our favorite small business owners are on the Hill. And when its time for us to hit the town — we return to Capitol Hill. Let's just be honest — Capitol Hill is our home away from home. You can walk out of our office and, in a hot Seattle minute, you will find fabulous foodie spots, local fashion stores, amazing coffee, artists, hipsters and more. There is always something to do on the Hill. Looking for some wall decor? Stop by our favorite artist studio, Local 1520, during the monthly Capitol Hill ArtWalk and get some fabulous art for your home. Need to find the perfect bottle of wine to bring to a party? Vino Verité has a great selection, including their very own Capitol Hill Red.

Live: Stop on your way home and grab a bottle of wine and some last-minute dinner at Cone & Steiner, the adorable boutique market on 19th.
Work: Even the most introverted of us get lonely working from home from time to time. Check out Office Nomads, a co-working space.
Play: Unwind with, a cocktail, a microphone and a few of your besties at the Rock Box, a Japanese style karaoke club with 12 private boxes!
Hood Blog: CHS Capitol Hill Seattle
Curious to learn more? Check out more Capitol Hill neighborhood info here!