This Madison Valley house has more than a great location. The smart layout and updates from the current owner make this gem move-in ready and easy to adapt to your personal needs.
This sweet Madison Valley house is our first listing of official summer 2020. We hope all home buyers out there get a chance to check out this home, but for everyone else…we're also happy to share this virtual tour.
We work from the top down in this case, from the kick-ass owner's suite to the updated basement. The current owners have done great work maintaining and updating this home, including the kitchen and yard. Let's take a deeper dive into this Diva Dwelling.
Top 5 Things To Love About This Madison Valley House
The current owners made many smart updates throughout this home, and they'll feature in our list. But this house started with a good layout and bones—not to mention the yard and location. Let's start the top of our list at the top of this Madison Valley House.
The Fantastic Top Floor Owner's Suite
We're starting from the top floor and working our way down because this owner's suite is so great. It has its own deck with double doors and a view of the gorgeous redwood in the yard. The current owners like to open the doors and allow the breeze to come in through the branches at night.
The bathroom is another place for relaxation with a natural touch, thanks to the clawfoot tub beneath a skylight. And with all the built-ins, dual closets, and ample space for living and working, the whole suite feels like a little sanctuary, even when the downstairs is bustling.
Bonus: Before we head downstairs, it's worth noting that the roof was redone in 2016. Homeowners know what a big expense and hassle that can be, and how inevitable it is with older homes. It's nice to know that is handled for decades to come.
Three Outdoor Deck Spaces
The deck on the owner's suite is actually just one of three deck spaces for this Madison Valley House. There's the front porch, which is both comfy and functional. (It has extra storage space beneath it, accessible from the driveway.) But you'll probably spend most of your social deck time on the side deck, by the kitchen. It's a perfect size for hanging out with cocktails before or after dinner.
And speaking of the kitchen…
The Stylishly Updated Kitchen
In real estate, you see a lot of kitchen nightmares. It's not just older ones that are worse for the wear, but also ones that were just NOT updated well.
This Madison Valley House got the right treatment with marble countertops and great appliances, including a Bertazzoni Gas Stove and ultra-quiet dishwasher. There is space for an island or small dining area, depending on your cooking/hosting/living style.
Bonus: When the current owners redid the kitchen in 2017, they also redid the floors in the living area. Goodbye old laminate, hello hardwoods.
A Madison Valley House With A Naturalized Yard
This home is ensconced in green: an easily maintained garden full of naturalized greenery and flowers. The backyard's grassy area is a perfect size for playtime with kids and pups, or just laying out with a book. The fencing provides privacy and security (and is very stable, going four feet beneath the ground's surface). It and the garden were just redone last year.
And with the aforementioned below-porch storage, your garden tools are easy to access. (Not that you will need a lot. As it stands now, this lovely garden is not fussy to maintain.)
The Additional Flexible Spaces In The Home
One of the great things about the layout of this Madison Valley House is the main floor antechamber. It's a nexus between the living room, the main floor bedroom, and the stairs to the basement and owner's suite up top. It could serve in many capacities: reading room, additional living room space, or office. Its closet could even be converted into a built-in desk.
And speaking of the basement, the owners have done some important updates there, too. In 2017, they added waterproofing, and in 2016 they added the egress window. Such a window is necessary for a room to be a bedroom and comply with Seattle's building codes. If you don't need or want a third bedroom, this basement space could be more office or workshop space, or a media room.
This Madison Valley House is move-in ready, but what its diverse spaces become are up to you.
---
The Neighborhood: Madison Valley
This home is right on the edge of Madison Valley, Miller Park, and the Central District. That makes it super easy to get downtown or to livelier neighborhoods like Capitol Hill without the ruckus being next door.
It's a quick walk to cute spots like Squirrel Chops Cafe. We've been drinking iced beverages lately, but this home's current owners insist Squirrel Cops makes the best latté in Seattle. For a beer with friends, they recommend Chuck's Hop Shop. And when it's time to shop, Safeway is just a few blocks down 23rd.
When it's time to get out in nature, the Washington State Arboretum is also within walking distance (along with all the cute shops on the way down Madison). And if you just want a quick outing with the kids or pooch, Homer Harris Park is even closer.
Explore more on our Seattle Neighborhood page for Madison Valley.
---
Buying A Home in Seattle: A Crash Course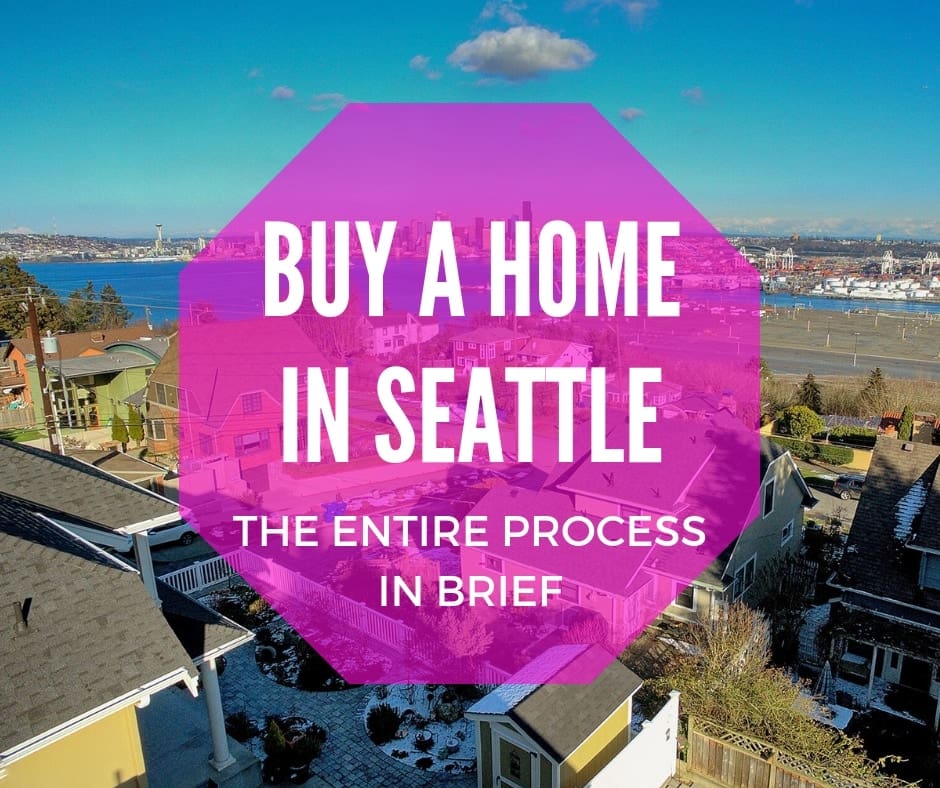 As always, we're reminding folks that we're taking extra precautions to help folks safely buy a home in Seattle during Coronavirus. Beyond that, we have a Buyer's Page full of instructional content and videos for Home Buyers. Chief among that is the big mama blog post glossing the home buying journey in full.
Whether you are first-time home-buyer, new to town, or buying up in Seattle Real Estate, our guide can keep you on track.
---
Take A Virtual Tour Of This 1900s Madison Valley House
Home Details Below 
Address: 2313 E Olive St

Price: $875,000

Bedrooms: 3

Bathrooms: 2

Check out this fab Madison Valley House through our virtual tours. From the sweet yard to the versatile living spaces (indoors and out), great kitchen, and gorgeous owner's suite, we hope you love it, too.