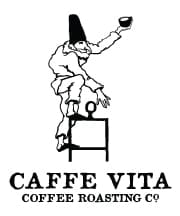 Caffe Vita on Capitol Hill is donating 10% of their profits towards the 12th Avenue Arts, a new Capitol Hill Housing building to be constructed near 12th Avenue and East Pine Street. This mixed-use development will bring more than 80 affordable apartments, community meeting space, and permanently affordable performing arts space to the Seattle neighborhood.
Team Diva Real Estate is super excited to support this effort. Rising rents on Capitol Hill coupled with the current economy is hurting our artists community. Its critical that a GREAT community have the right mix of awesome homes and affordable housing. Coupled with performing arts space for up and coming artists to work on their craft. Space – literally physical space is crucial to making Capitol Hill and awesome place for Team Diva to call home. Below is the email detailing out the support we received from Cafe Vita.
 
 For this building to become a reality, a Capital Campaign is underway to raise a remaining $500,000 toward the $1.5 million that must be secured to unlock a full $38 million in funding opportunities. 12th Avenue Arts is important for sustaining the vibrancy of our neighborhood of Capitol Hill. We are intimately connected to this neighborhood, the home of our company headquarters and roasterie, and by supporting this project we are supporting the arts, community, and housing, as well as the friends and neighbors we see every day.
We hope our donation will inspire you to contribute or get involved. To make a greater impact, make a direct donation to 12th Avenue Arts via PayPal or find out more about the Capital Campaign by contacting Michael Seiwerath, Executive Director of the Capitol Hill Housing Foundation, via email or by phone at 206-240-4869.
For more on 12th Avenue Arts: