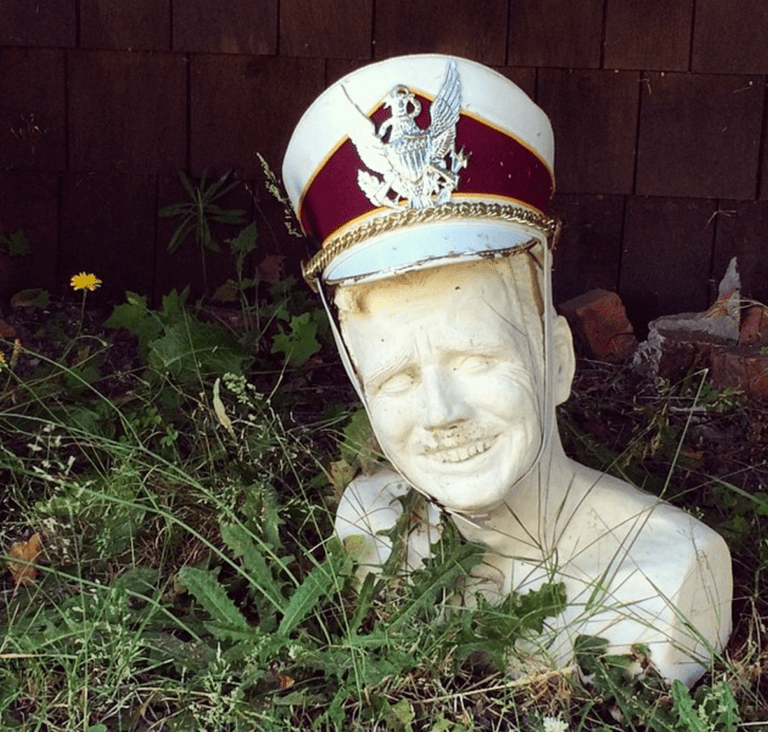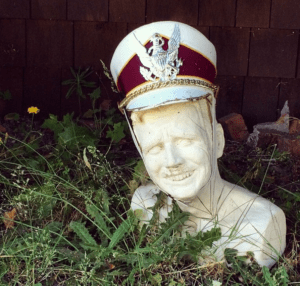 Happy first day of Fall! In an attempt to class this joint up a little, I've decided to write a top ten list of things you should not miss out on.  That's right! It's time to clear your dance card so you can fill it right back up with all the culture that you claimed was your reason for moving to Seattle in the first place. All of these recommendations should help your battered, grey weathered soul capture a bit of warmth and human camaraderie. Don't let the rain stop you from experiencing something amazing. Seriously, go see art. Buy some of it. Take it to your home. Enjoy it for ever and ever.
In no particular order, here goes:
SuttonBerresCuller – You knew it was wrong … but you did it anyway –
Greg Kucera Gallery – Sculpture – Sept 5th – Nov 1st
This show is awesome, cheeky, and a little out there. Go see it before it it comes down.
Amy O'Neal – Opposing Forces 
On The Boards – Dance Oct. 23rd -26th
Amy's hip hop inspired work is truly amazing. If you haven't seen this Seattle based artist, you are doing yourself a disservice.
EMILY GHERARD, KIMBERLY TROWBRIDGE & STEPHANIE PIERCE
Blindfold Gallery – Painting – Oct 9th – Nov 8th
Blindfold never disappoints when it comes to curating a good show. This will be one of their last. Emily is up for a Stranger Genius Award and Kimberly is a Neddy Finalist.
To Be Alone Together
NoNA – Visual Arts Group Show – Oct 4th – Jan 4th
This show is co-curated by my close friend Emily. If you ever wanted a tutorial on the conversation that can be had between pieces of visual art, this is your show.
Pop Departures
SAM – Visual Arts Group Show – Oct 9th – Jan 11th
SAM, POP, What could go wrong?!
Deco Japan: Shaping Arts and Culture, 1920 – 1945 –
SAAM – Visual Arts Show – May 10th – Oct 9th
I'm kicking myself for not having gone to this show. Don't be me! Go today. Call me and take me with you. 🙂
Chris Crites – Broken Word 
G. Gibson Gallery – Paintings – Sept 5th – Oct 11th
I have admired Chris' work for years! It's eery, creepy, and you can't help but smile. All of his work is painted on paper bags.
Mad Campus – Mad Art – University of Washington Campus
Public Sculpture – Sept 13th – Oct 25th
Paul's piece was a favorite of mine. If you haven't been to the UW campus, use this as the perfect excuse. The trees are changing color, students are coming back. Now is the time to recreate that back-to-shcool-i've-got-a-paper-due-on-the-first-day-of-class feeling. Yum!
Chaz Budnick – Les Sins – Q Nightclub – Music – Nov 15th
I'm going dancing, you're coming with! Chaz (Toro Y Moi) is one of my favorite music creators of the past decade. I don't dance very often, so you'd better be here with me.  Follow-up – Decible Festival is happening.
Linda Davidson, Nichole Dement, Ryan Molencamp
SAM Gallery – Now – Oct 23rd
Have you been to the SAM Gallery? Did you know they RENT ARTWORK? That's right you can rent paintings and photos for a very reasonable price. If you like it, buy it. This show includes my good friend, Ryan and my mentor Nichole. All three artists are amazing! Go put their work in your home!!!!!
There you go, internet. Don't forget that there is art everywhere and Fall is the best time for you to get out there and see it. If you need some inspiration, call me up. We'll hang out. If I missed something, let me know. I'm always looking for a new experience.  – Rp