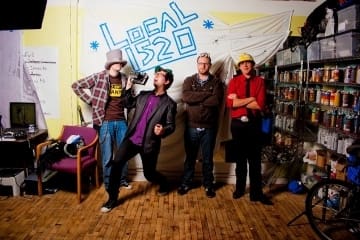 Shop Local Art – This Thursday
Local 1520 is hosting a soiree for our Diva Dwellers. Local 1520 is creating a group of easy to buy and give memorable pieces of art for our Team Diva Real Estate Diva Dwellers. Sure you can give your lover a sweater from Macy's but we all know it will go out of fashion in a couple of years. Why not give them something that is hand crafted and truly unique – a piece of art. Join us this Thursday for one fantastic show!
Event Details
Day: Thursday, December 16th
Time: 6:30pm – 9:00pm
Local 1520 is a small artists studio on Capitol Hill. The artwork emerging from this studio is indeed intriguing and by all accounts these kids are going to be super stars. Collect something now while they will still deliver it to your house and hang it for FREE!