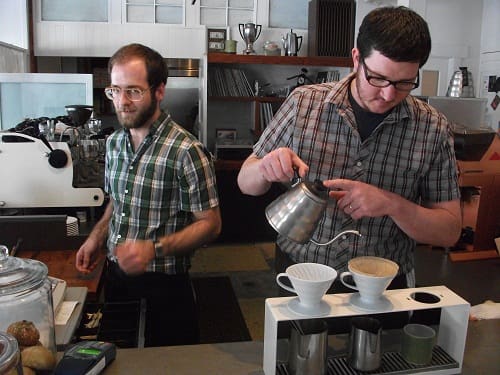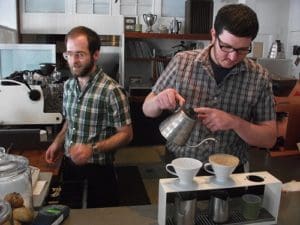 If you know the Divas, you also know we love our coffee. As self-proclaimed coffee connoisseurs, we would name Analog Coffee among our favorite re-fueling stations. We love Analog not only for it's coffee, but also love stopping in just for the conversation with its two co-owners, Tim & Danny.
This classy little cafe offers a number of delicious coffee choices (we recommend one of their exotic pour-overs), but also set the mood with some great tunes, all played from an actual vinyl record player. The decor is minimalist, just adding to its charm while making it feel more homey and personal. Because of this perfect combination of old school charm and good company, not only is it a Diva favorite, but Analog Coffee is also a favorite of Capitol Hill dwellers. Last year, the Analog peeps solidified their top position when they won the title of favorite Capitol Hill business in the "We Heart Our Neighborhoods" competition, sponsored by Umpqua Bank.
Overall, Analog Coffee seems to just remind us of the good ol' days of simple living. Offering good people, good coffee, and good music, this little place is a gem in the Summit Slope neighborhood. Next time you need your afternoon pick-me-up, stop by Analog Coffee and rejoice in the small things.