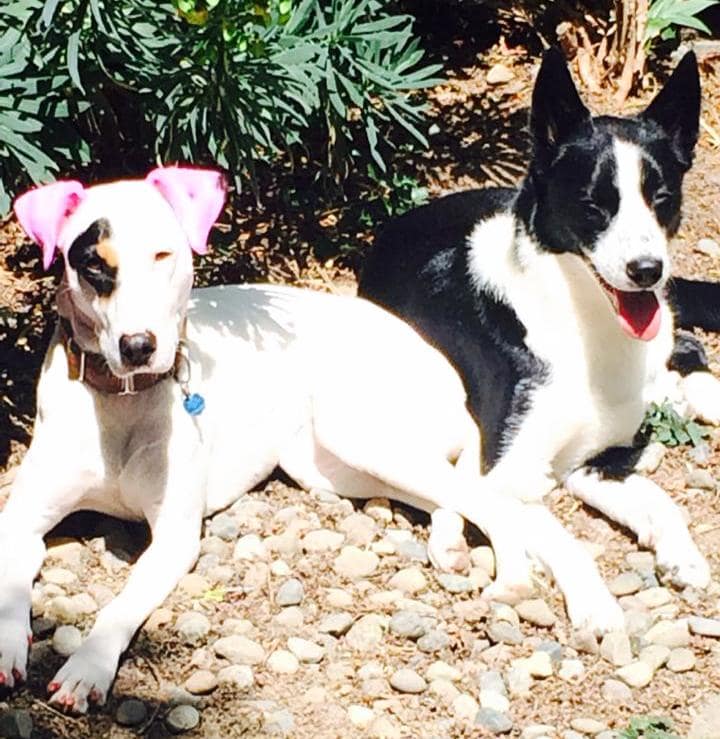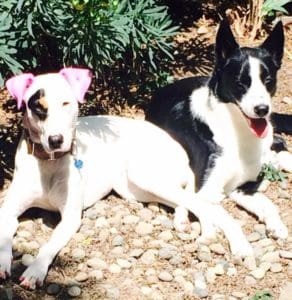 This week's Team Diva priorities: Diva Dwellers, World Cup, and last, but certainly not least, Seattle PRIDE! That's right, Pride week is upon us and nobody is more excited than the Diva Team — even the Diva dogs are showing pride, with Daisy's new pink ears! With all of the parties, the happy hours, and the drag-erific shows that are going on during the next week, we know it can hard to figure out what to do, where to go, and who to see. But have no fear, because the Diva Pride List is here! Below we have picked some of the most divalicious events happening for every day this week with a little something for everyone. Besides being guaranteed a good time, you'll probably also guaranteed to spot a Diva — So come on out and show your pride with us!
Tuesday
BEACH CLUB: A Queer Rooftop Happy Hour at 95 Slide — 95 Slide has quickly become a Diva Team Spring/Summer favorite because it's one of the only places where you can enjoy drinks, sports, and a sunny rooftop deck all at the same time! So lucky for us when we found out that every Tuesday in June, they have been hosting a big gay happy hour in our favorite location — the 95 Slide rooftop. You're sure to find the whole team there tomorrow enjoying the sips and sunshine!
Wednesday
Cougar Juice at Poco Wine + Spirits — Divas love themselves some good cougar juice (AKA rosé) in the summer time. So lucky for us, one of our other favorite watering holes is having a whole evening "in honor of Pride and Predators," where we will be touring the refreshing world of rosé. Diva Dweller DonnaTella Howe will be hosting the evening and the whole Diva Team will be there celebrating Diva pal, Tracy's birthday. Join us!
Thursday
REVOLUTION Thursdays at Baltic Room — The hottest Thursday night dance party is going to kick off Pride Weekend with the official Pre-Pride Blacklight Dance Party! Wear your whites, maybe throw on some glow-in-the-dark paint, and dance the night away with the one and only DonnaTella Howe as your hostest with the mostest. And if you are going to be at Revolution and you want to be a circuit kid, it might be worth it for you to buy the Seattle Big Gay Pride Weekend Pass, which will get you into 4 different parties throughout the weekend for only $25.
Friday
T-Shack Seattle Pride Edition at Unicorn — When some of the raunchiest queens from San Francisco and Seattle unite, everyone is in for quite the night. With Diva favorites Sylvia O'Stayformore, Jackie Hell, and Honey Bucket leading the Seattle crew, we are expecting the same salacious sass that we get at one of our favorite monthly events, Bacon Strip. Make sure you don't miss what is sure to be the raciest event of the Pride season!
Saturday

Capitol Hill Pride Festival — The Capitol Hill Pride Festival is always one of the most looked-forward-to event of Pride Weekend. Taking over Broadway, all of the best Capitol Hill staples come out and show their pride with give aways, food, music, and more. Besides the usual goodness, there will be activities happening all day in Cal Anderson Park too! Stop in, hang out, and then maybe take a nap for the nightlife at… 
X Pride Party at Neumos — Neumos has a long history of throwing some of the best Pride Parties in the city — but this year is their 10th and FINAL party! With DJ Brian Gorr headlining and this party being the talk of the town, you better get your tickets NOW so you can join the Diva Team for a good ol' fashioned Saturday night out.
Sunday
Seattle Pride Fest at Seattle Center — After a night out on Saturday, wake up and make your way down to the official Seattle Pride Fest. With this year being the 40th anniversary of Seattle Pride, we're sure they have some of the biggest plans ever, from parade to festival to after-party. And as if the fun was not enough, Diva Dweller DonnaTella Howe will be hosting the Pride Parade Pre-Show while other Dweller Sylvia O'Stayformore will be an announcer at Westlake Park. The Diva Framily are taking over Pride!