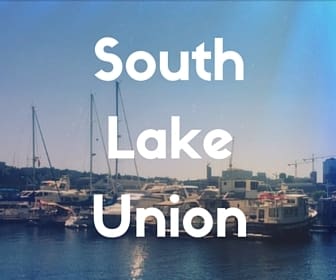 South Lake Union today has seen major development in the last few years along its main avenue, Westlake Avenue, stretching between Denny Way and Mercer Street. Large new residential and commercial towers are now being built on the parallel Dexter and Fairview Avenues, providing housing options for thousands of Amazon employees and bio-tech workers who work in the neighborhood.
That density has yet to bring a more vibrant, "main street" vibe. It will take more long-time residents and businesses to achieve that. South lake Union's appeal is less driven by activities, arts or culture than by efficiency. It is not a destination, but it conveniently connects to the rest of the city while providing the essentials for the thousands who live and work in the area.
Diva Dwellings: Carbon 56 in South Lake Union
Live: South Lake Union has been in development for years as a place to Live, Work, and Play.
Work: Every major tech company is moving to South Lake Union. Amazon, Bio-Tech Firms, Microsoft, and very soon Expedia will be calling this little neighborhood home.
Play: There is so much to do in this area. Let's start with climbing the wall at the REI, boating Lake Union, or enjoying the many new restaurants and bars popping up in the hood.
Hood Blog: Discover South Lake Union 
Get rid of that car and Live in South Lake Union.